2010 NBA Rookie of The Year Candidates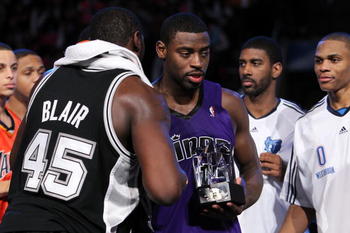 The NBA Draft Class of 2009 wasn't much anticipated, but it has produced a few future NBA superstars. Even though Number 1 Pick, Blake Griffin has failed to play the season, we have other stars to look forward to. Hasheem Thabeet, the # 2 Pick has been sent to the D-League. Ricky Rubio has ran off to Spain from Minnesota. This draft class poses a great future even with its messy start.
Number 5: DeJuan Blair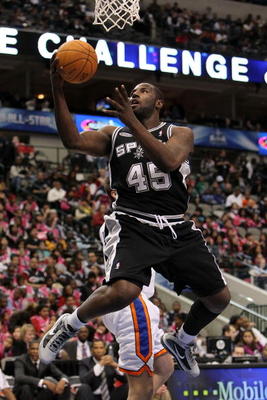 Blair is averaging 7.8 PPG and 6.2 Rebounds per game, on 18 minutes per game. If he did get more minutes, I think he would be higher on this list. Unfortunately for his minutes, the best power forward in the NBA, Tim Duncan is in his team. DeJuan Blair showed he was Rookie of the Year material at the Rookie vs. Sophomore Youth Jam. Drafted in the late 2nd Round, mainly because of injuries, The Spurs recieved the 6'7 power forward from Pittsburgh.
Number 4: Johnny Flynn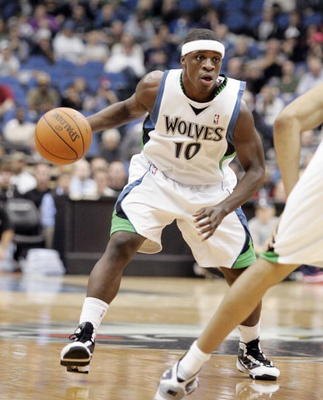 Johnny Flynn is averaging 13.8 PPG, and 4.3 APG. Flynn has surpassed Ramon Sessions as the starting point guard for the T'Wolves. Many people were anticipating the fact that two rookie stars, Flynn and Ricky Rubio would be playing on the same team. Maybe they could contend for a playoff spot, considering both men's potential.
Number 3: Stephen Curry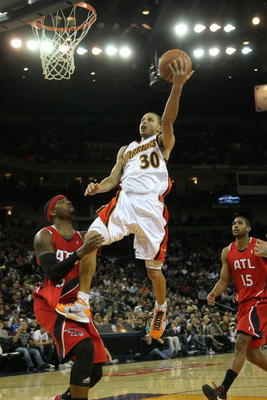 If any team wants you to replace Monta Ellis as their Franchise player, you have to be something else. Stephen Curry is averaging 15.5 PPG and 5.3 APG. The son of 3-Point Sharpshooter, Del Curry, Stephen is considered to short and not athletic enough for the 2 guard, but he makes up for it with his great 3 Point shooting. Stephen has come off great performances including one against the Atlanta Hawks, scoring 32. Curry certainly has a bright future.
Number 2: Brandon Jennings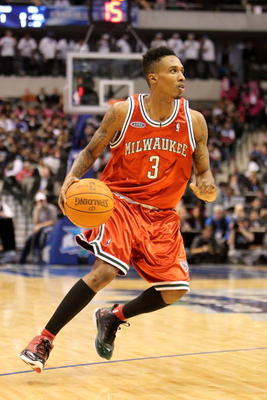 Brandon Jennings has averaged 16.4 PPG, and 6.1 APG. Earlier this year, Jennings started red-hot. Any rookie who can score 55 points at the age of 20 is sure to be a star someday. This feat is the highest Rookie score since LeBron James' 56 Point Game. Brandon Jennings is also the youngest to score 55. He ranks 2nd in NBA history in most FG's made in a quarter. He has set many other franchise records for the Bucks. He has become more human as time passes, but the madman he was earlier this year deserved RotY Award.
Number 1: Tyreke Evans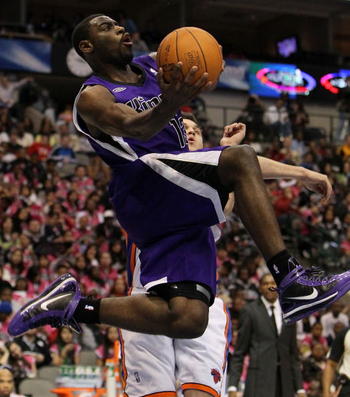 Tyreke Evan's longetivity and consitency beats Brandon Jenning's. Evan is currently averaging 20.3 PP, and 5.5 APG. This acrobatic combo-guard from Memphis did not start as hot as Jennings, but bloomed later on. Kevin's Martin's departure means that Tyreke Evans could be the franchise player of the Sacramento Kings. Evans has won the Rookie vs. Sophomore Youth Jam MVP Award with 26 Points, 6 Assists, 5 Rebounds, and 5 Steals.
Keep Reading

Sacramento Kings: Like this team?