Five Factors to Igniting a Houston Rockets Run in the Win-or-Die West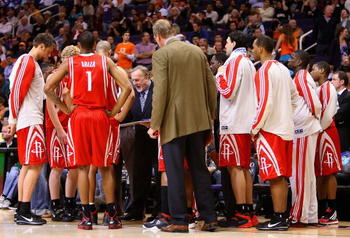 With the Houston Rockets finally appearing to be clicking on all cylinders in their latest match-up versus intra-state rival San Antonio, it's time to take a look at five key factors to igniting a much-needed run in the win-or-die Western Conference.
From head coach Rick Adelman to newcomers and veterans alike, the Rockets can and must return to their roots if they truly want to succeed this season…
1. Team Chemistry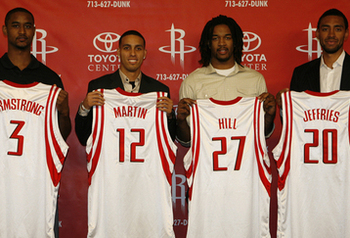 I believe Kevin Martin will be key in this department. True, the heart and soul of Houston Rockets basketball is Shane Battier; but Martin's addition and his meshing with the team is a must if Houston expects to make a run and attain that final playoff spot in the West.
In addition, newcomers such as Jared Jeffries, Hilton Armstrong and Jordan Hill must find their place on their new team in Houston.
The Rockets still have a remarkable team and can succeed in the brutal Western Conference; they just need to reignite the flame that burned inside them at the start of the season.
2. Defense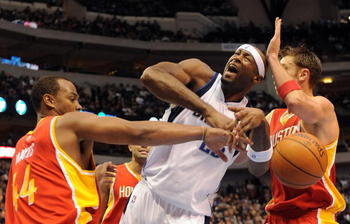 Chuck Hayes and his fellow big-men have got to begin playing defense with the intensity the Rockets were playing with to start the season.
If Hayes and co. can bring a strong defensive presence to the court every time they step onto the hardwood, Houston should be blasting off and into the playoffs come season's end.
Battier has also been a huge part of Houston's defense, and if guys like Chase Budinger and David Anderson can feed off the Rockets' starters intensity, they'll be playoff-bound for sure.
3. Rebounding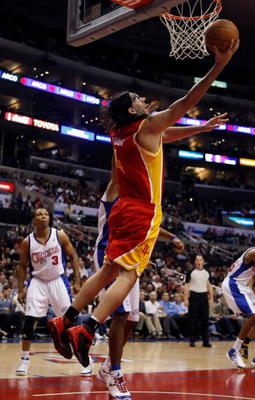 Out-rebounding their opponents will be vital if the Houston Rockets hope to garner a seeding in the Western Conference Playoffs.
Forward Luis Scola really poured it on in all aspects of the game in Houston's latest victory over San Antonio, putting up 30 points while pulling down 13 rebounds and going 14-for-14 from the free throw line (along with teammates Aaron Brooks adding 31 points and Kevin Martin garnering 33 points while also having a perfect night at the charity stripe).
4. Upbeat Attitude/Hearts of Champions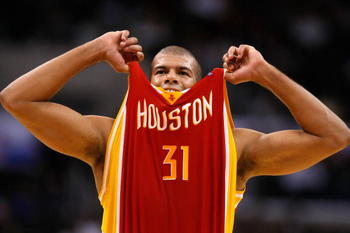 This department is all Battier.
If Houston can learn to carry Battier's never-give-up attitude with them game-in and game-out, they will absolutely be heading towards postseason play.
In addition, rookies such as Budinger have also stepped up tremendously in this department while Aaron Brooks has also made remarkable strides since going pro.
What the Rockets really need right about now is a dose of Rudy T's old-school "never underestimate the heart of a champion" speech!
5. High Assists, Low Turnovers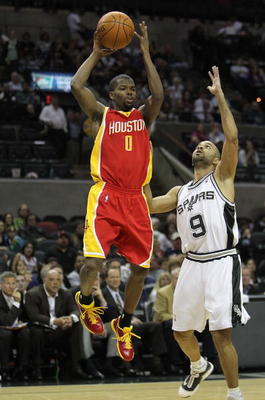 This one pretty much lands squarely on Brooks as Houston's starting point guard.
Brooks has proven he has All-Star talent, but consistency will be key for the young and budding Rockets guard.
Of course, his teammates coming off the bench will also have to step up in this department while keeping within a safe range in regards to assists-to-turnovers ratio.
If Houston can learn to begin playing the unselfish basketball they thrived on to begin the year, I have no doubt the Rockets can turn things around and make a wild run in the West…
Denton Ramsey may be reached via email at denton.ramsey@gmail.com
Keep Reading

Houston Rockets: Like this team?