Top 20 Hottest World Cup Body Painted Pics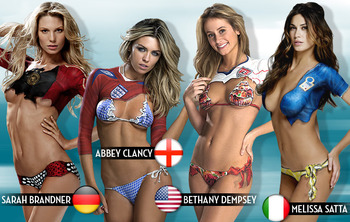 With the World Cup set to kick off in July, why wait until then to start ranking the teams?

And by ranking, we're obviously not talking about the action on the field. You can find the World Cup Power Rankings here. Instead, we're talking about the women behind the men in uniform. We're talking about the most beautiful women that the soccer world has to offer.
Pretty Portuguese
Why not start the rankings, with the most beautiful women from one of Europe's top team?
You just want to look at the pretty lady? Ok, I can't blame you there.
Brazilian Babe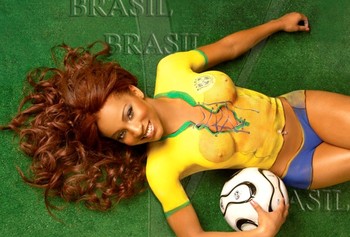 As always, the Brazilians enter this tournament as not only South America's top entrant, but as one of the world's best teams as well.
And based on the looks of this lovely lady, its clear that the talent isn't only on the pitch. How many days until this tournament starts again?
Brazilian Babe 2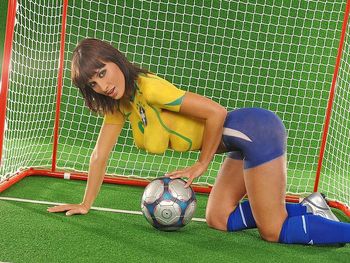 One of the things that makes the Brazilians always one of the prohibitive favorites, is because of their depth. As you can see here, the country produces just as beauty on the field, as it does off it.
The picture is a property of www.sexeurocup.com
U-S-A!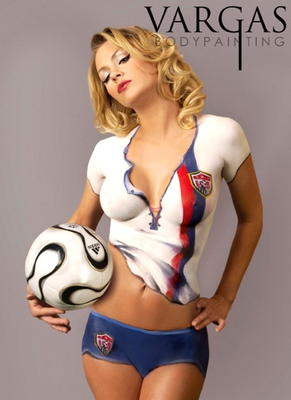 America might not be one of the favorites once the tournament starts, but as you can see here, when it comes to beautiful women, we can compete with anybody.
U-S-A! U-S-A!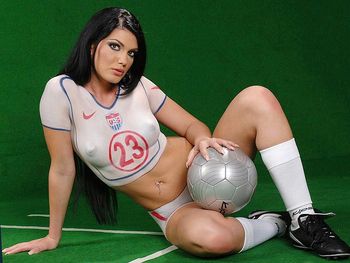 Told you the USA could compete with anybody. I'd like to tell you more, but suddenly, inexplicably, I just lost my train of thought. Should we keep going? No, that's fine, we can wait a minute…
The picture is a property of www.sexeurocup.com
Bethany Dempsey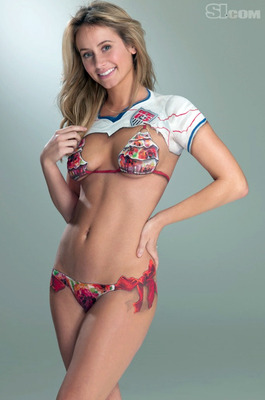 Well if we're going to throw one more American girl on this list, why not at least make it one of the hottest soccer WAG's on the planet?
That's right guys, this lovely lady is Bethany Dempsey, wife of the one and only Clint Dempsey. But even though she's off limits, we can still enjoy her pictures? Right?
Moody Mexican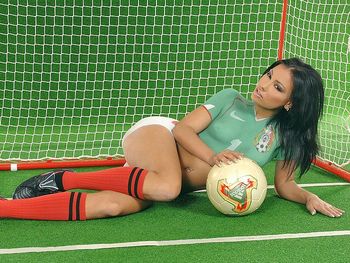 One of America's biggest natural rivals, is their neighbors to the south, Mexico. During qualifying, Mexico's biggest advantage is that they play most of their games over a mile above sea level at Azteca Stadium. Needless to say, by looking at this beauty, it's not just the high altitude that makes it hard for opponents to breathe.
The picture is a property of www.sexeurocup.com
Spicy Chile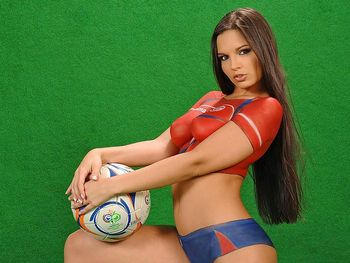 It's going to take a minor miracle for Chile to stay competitive in this summer's World Cup, but that doesn't mean we should discount their women. Besides, win or lose, I hear the sea bass is great. No?
The picture is a property of www.sexeurocup.com
Sarah Brandner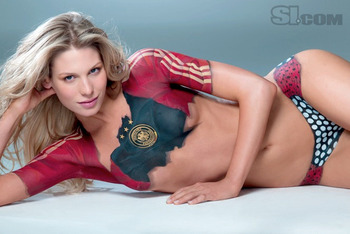 Let's get back to the favorites.
Sarah Brandner, girlfriend of Bastian Schweinsteiger, is hot enough to make the men of opposing teams sit in Germany's stands so they can get a glimpse of this gem.
Germany is always one of the favorites in this tournament, and it's because, much like we mentioned with Brazil, the talent supply is never ending.
German Gem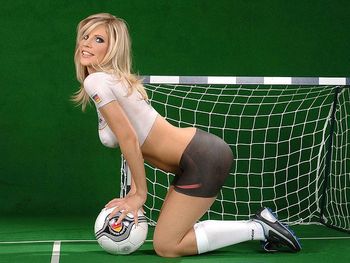 Her too. I've never been a huge fan of Germany, but if they keep giving us girls like this, it'll be hard to root against them this spring.
The picture is a property of www.sexeurocup.com
Go Germany!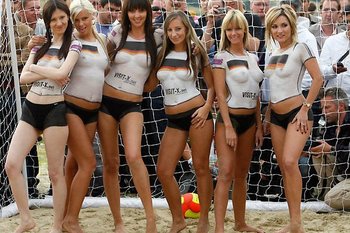 No disrespect to anyone else in this tournament, but I'm pretty sure that after viewing this picture, I'm ready to claim dual citizenship. Who's moving to Germany with me?
Argentinean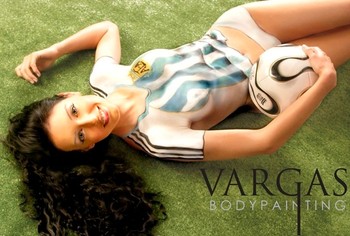 Another favorite this summer, has to be the Argentinean squad led by… Ahh, who cares.
When you've got women like this in your country, who wants to talk about soccer anyway?
Ecuadorian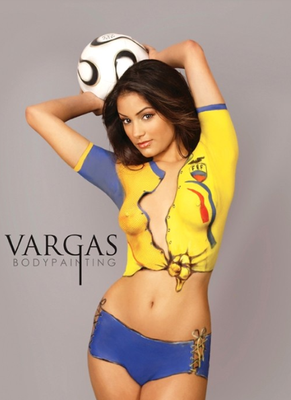 We're not sure exactly where this beauty comes from, but we are sure that it might turn into an international dispute if we didn't include her on our list. I'm thinking she's from Ecuador…Yeh, Ecuador…
Sexy Swede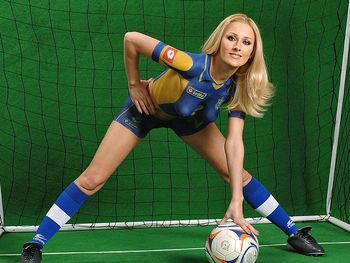 We know, we know, the Swedish have no chance of winning this summer's World Cup. Honestly, who knows if they're even in it. But the Swedes are known for their beautiful women, and this amazing goal tender is doing nothing to disprove that theory.
The picture is a property of www.sexeurocup.com
Russian hottie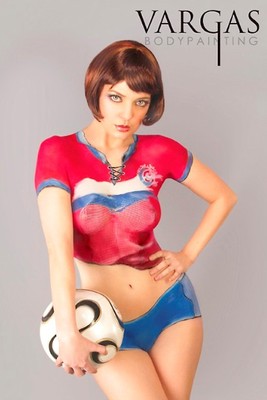 After a disappointing end to for their hockey team in the Vancouver Olympics, could the Russians be looking to get international revenge on the soccer field this summer?
Quite honestly I'm not sure. What I am sure of though, is that their women truly are one of a kind.
Melissa Satta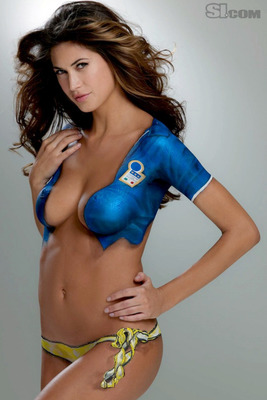 No list of Cup contenders would be complete without discussing the defending champs, Italy, which is currently ranked third in the World Cup Power Rankings. While they struggled in the Euro Cup in 2008, they're looking for revenge this summer in South Africa.
But if they don't get that revenge, who's going to feel bad for them, especially when they have a gorgeous WAG like Melissa Satta (girlfriend of Italian striker Christian Vieri) rooting for them?
Blonde Beauty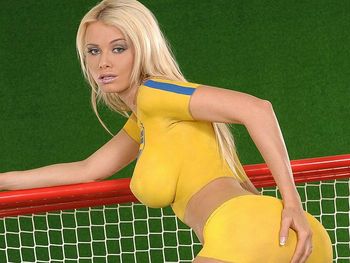 I'd love to tell you more about this girl, her country, and why they could be doing some big things this summer. However, somehow I lost my train of thought. Please excuse me, I've got to run to the bathroom…
The picture is a property of www.sexeurocup.com
Girl from Japan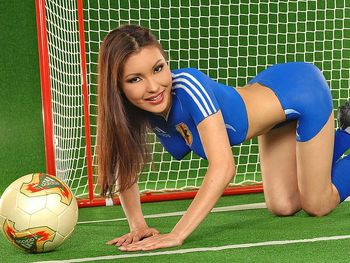 Ok, I'm back. This girl is from Japan, I think. And I've got to admit, that while I hear their soccer team isn't much to get excited about, their women can clearly compete with anybody.
The picture is a property of www.sexeurocup.com
Abbey Clancy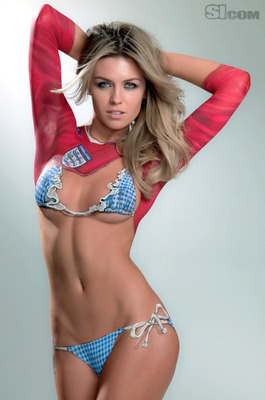 As we get ready to finish the slideshow, let's take a minute to acknowledge one final soccer WAG, Abbey Clancy.
Clancy is the finance of English striker Peter Crouch. Which of course begs the question, think she'd mind if any of us crouched behind her? How many times a day do you think she hears that?
3 is never a crowd...
How many days until this tournament kicks off again?
Keep Reading