2010 NFL Free Agency: Six Players Who Avoided the Franchise Tag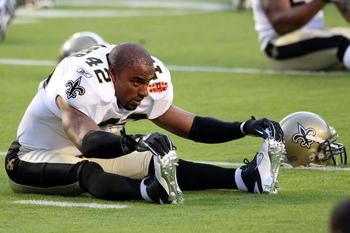 NFL teams had until Thursday afternoon to make a decision on whether or not to place the franchise tag on players for the upcoming 2010 season. While certain players, like the Oakland Raiders' Richard Seymour and the New England Patriots' Vince Wilfork, received tags, there were a handful of players who didn't.
Here are six of those guys; keep an eye on them over the next few weeks, as they could make a splash in free agency for 2010.
Julius Peppers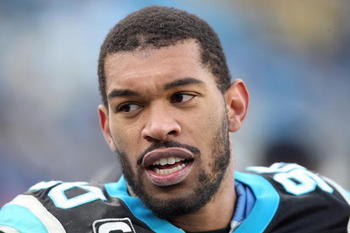 After eight seasons with the Carolina Panthers, it appears the Julius Peppers era has finally come to an end, which is not surprising.
Peppers was tagged by the Panthers last season, resulting in him earning $18.2 million after the club refused to allow him to explore free agency to seek a long-term deal. If they tagged him again for 2010, it could have cost the Panthers around $21.4 million since he would have received a 20 percent raise for receiving the tag two-straight years.
Now that he is a free agent, numerous reports have indicated the Chicago Bears will make a strong push for Peppers. Other teams that seem to have expressed interest include the Philadelphia Eagles, Cleveland Browns, New England Patriots, and Atlanta Falcons.
Miles Austin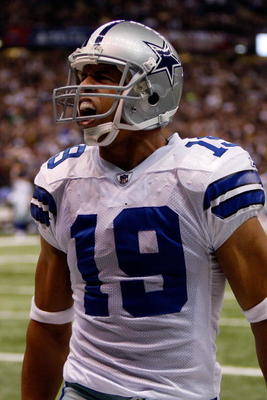 Miles Austin became a restricted free agent when the Dallas Cowboys decided not to place the franchise tag on him for 2010, which would have cost Jerry Jones $9.5 million.
Now, the Cowboys have a few options on what to do with Austin, who is coming off his first career Pro Bowl (81 catches for 1,320 yards and 11 touchdowns).
Dallas can match any tender offer from other teams interested in Austin. If Austin receives an offer and the Cowboys refuse to match it, the other team would also have to surrender two future draft picks.
However, there's a good chance Austin will end up with the Cowboys next season, considering Jones has already expressed interest in signing him long-term. The only question that remains is how much it will cost him (whether or not there's a salary cap next season).
Dunta Robinson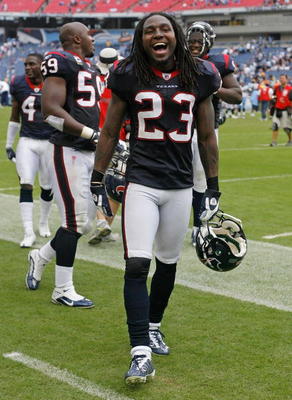 Dunta Robinson finds himself in a similar situation as Julius Peppers. After placing the franchise tag on him last season, the Houston Texans made the decision not to tag him in 2010, allowing Robinson to test the waters of free agency.
The Texans would have owed Robinson $12 million for tagging him the second-straight season. Now, he enters the market as the top free-agent cornerback.
Darren Sharper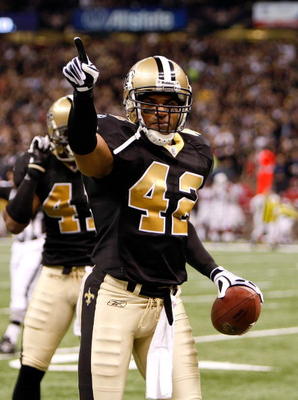 Darren Sharper could not have asked for a better first year with the New Orleans Saints, especially since they won their first Super Bowl in franchise history.
Not only did he tie a career high with nine interceptions in 2009, but he set an NFL record for interception return yards with 376. He also managed to find the end zone three times, and moved up to a tie with Ronnie Lott for sixth on the all-time career interceptions list (63).
The Saints allowed Sharper to become an unrestricted free agent after deciding to avoid the franchise tag that would have cost them around $6.455 million.
After signing a one-year deal with the Saints, Sharper now has the option to test free agency and should receive some hefty offers with the way he performed in 2009. However, it wouldn't be a surprise if he reached a new deal with New Orleans, considering both sides have already expressed interest in working out a deal for 2010.
Gary Brackett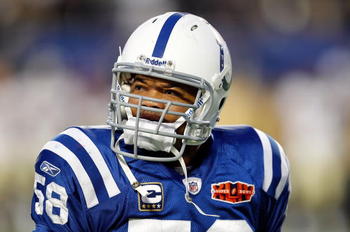 The Indianapolis Colts made the decision not to tag linebacker Gary Brackett, which would have cost them between $8-10 million. According to Mike Chapel of the Indy Star, the Colts would of owed Brackett $9.68 million as a franchise player or $8.373 as a transition player in 2010.
With March 5 quickly approaching for the official kick off of free agency, numerous reports have indicated Indianapolis is putting a lot of effort into re-signing Brackett to a long-term deal before then.
Since 2005, Brackett has started 72 of 80 games with the Colts: It would be a shock to see him end up with a different team in 2010.
Darren Sproles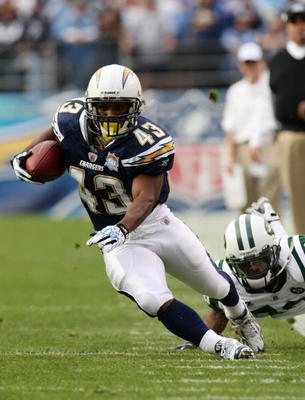 In the same week in which LaDainian Tomlinson was released, the San Diego Chargers also decided not to tag running back Darren Sproles two years in a row. With the tag, the Chargers would have owed him $7.3 million for the 2010 season.
For the sake of the backfield next season, the Chargers may need to figure out a way to satisfy Sproles with a long-term deal. Now that he is open to test the free agent market, San Diego may have a difficult time competing with other teams, considering they already turned down a hefty price to bring him back next season.
As of now, the odds of Sproles returning to the Chargers next season seem as good as the chances of him leaving for a different team. Still, if San Diego was unwilling to pay $7.3 next year, the chances of them reaching a high-enough offer to satisfy Sproles for the long-run seems unlikely.
Keep Reading

New Orleans Saints: Like this team?