Top Free Agent Quarterbacks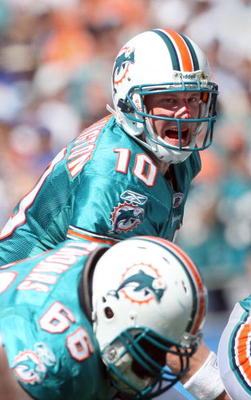 Taking a quick look at the free agent quarterbacks that will be available this off-season. Not many top flights options available but many solid veterans as well as some younger QB's who could be a franchise quarterback some day. Chad Pennington and Kyle Orton headline the group but Troy Smith and Matt Moore are so up and comers who could help a team in the years to come.
Chad Pennington, Miami Dolphins (34)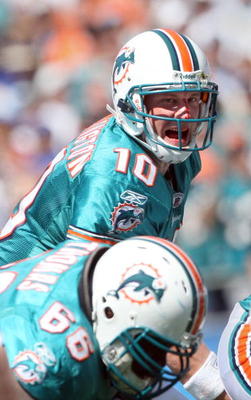 Chad Pennington is most likely done with the Dolphins due to the emergance of Chad Henne. However he can still play, threw for 3,653 yards, 19 TD's and only 7 INT's. He also completed 67% of his passes. Teams drafting QB's this offseason should give him a serious look as a backup.
Kyle Orton, Denver Broncos (27) – Restricted FA (UFA-CBA)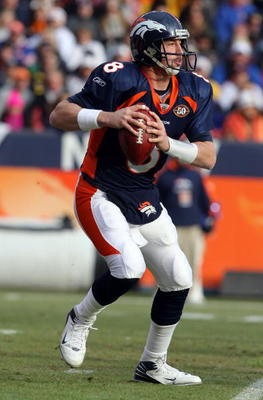 He won't put amazing numbers but he is a solid leader and doesn't make mistakes. Struggles at the end of the season were not his fault, missing time in weeks 10 and 11 showed how important he really was. Threw for 3,800 yards and 21 TD's last year. Good solid starter for a team.
Jason Campbell, Washington Redskins (28) – Restricted FA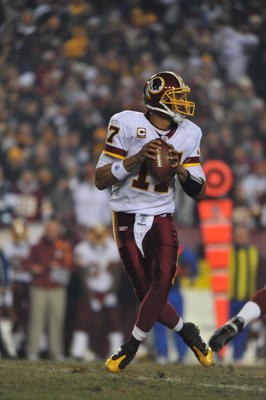 Despite the Redskins having a horrible season last year he set career highs in completion percentage, yards, yards per attempt, and touchdowns. If their QB isn't available in the draft the Redskins should retain him. Still has potential to a top QB in the league.
Matt Moore, Carolina Panthers (26) – Restricted FA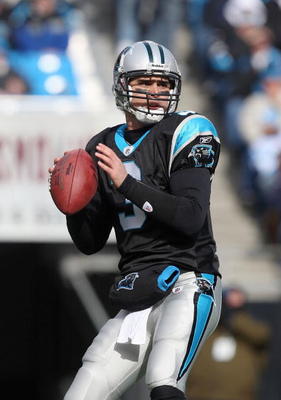 Led team to 4 wins in last 5 games including victories against the Vikings, Giants, and Saints. Threw as many TD passes as Delhomme, * TD's only 2 picks. Still young at 26.
Tarvaris Jackson, Minnesota Vikings (27) – Restricted FA (UFA-CBA)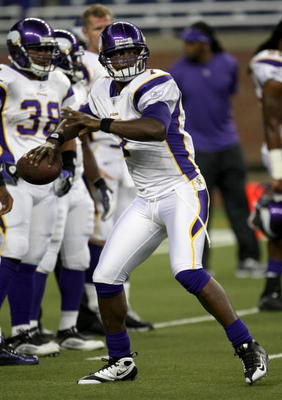 Still developing but showed a better ability thro throw the ball with a 113.4 QB rating on 21 attempts, preseason rating was 118.4. Vikings will most likely retain him if no new CBA is agreed on but if it is he would have the opportunity to go someplace else.
Kellen Clemens, New York Jets (27) – Restricted FA (UFA-CBA)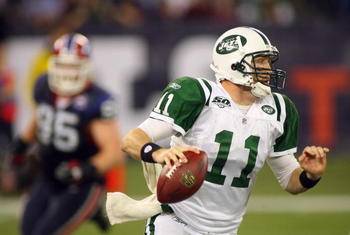 Mark Sanchez spelled the end for Clemens, if he is satisfied as a back up then he should stay with the Jets, but if they let him walk he could compete for a starting spot with a lesser team.
Charlie Batch, Pittsburgh Steelers (35)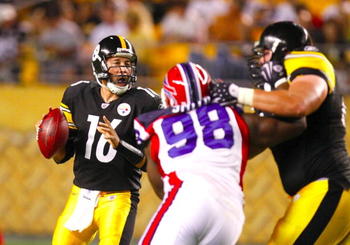 Solid veteran backup with 1 or 2 more years left, won't be back in Pittsburgh with the emergence of Dennis Dixon. Could provide depth for a team looking for a third stringer.
David Carr, New York Giants (31)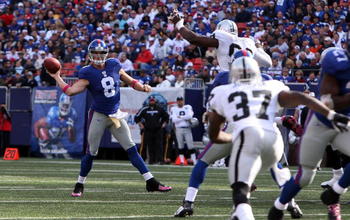 Will most likely stay in New York and back Eli up, but could leave if given chance to compete. Hey Warner left NY as a back up and revived his career.
Troy Smith, Baltimore Ravens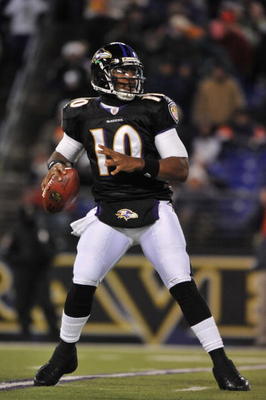 Stated he wants out of Baltimore and with Joe Flacco entrenched as the starter he won't be seeing much time. Still young at 26, and as the ability to change game with his feet. Might emerge as a wildcat quarterback for a team.
Daunte Culpepper, Detroit Lions (33)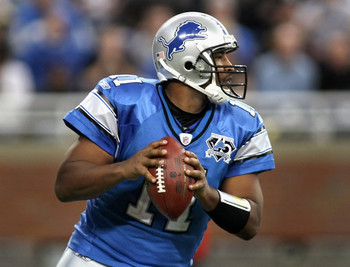 Still has the desire to play, as showed by the fustration when Stafford was name starter over him. Solid backup/tutor for young QB, or solid veteran to lead a team for a season while a prospect develops.
Keep Reading