2010 NFL Combine: Which Prospects will Score Highest on the Wonderlic?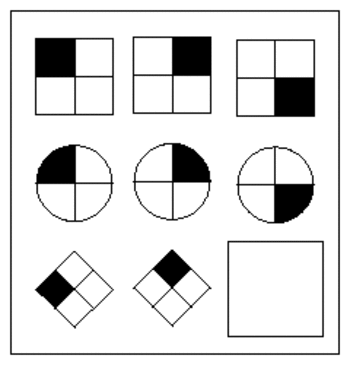 Of all the tests, procedures and analysis players undergo at the NFL combine, the Wonderlic is probably the least indicative barometer of future success—or failure.
Positions responsible for processing and remembering the highest volume of plays, routes, pursuit angles and other assignments are prime candidates scouts will consider Wonderlic scores for.
However, many scouts still place a priority on it, especially at certain positions.
Adam Ulatoski – Texas (OT / 6'6" / 315)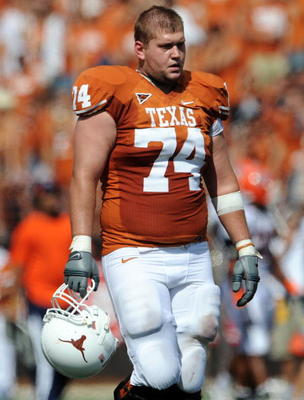 Already has his BA in Corporate Communications and is currently pursuing his Masters degree in Advertising with a 3.9 GPA.
Ulatoski was held in high regard in numerous preseason publications for his abilities on the field but he didn't quite live up to the hype in 2009. Despite his performance this season he's still projected to be selected in the middle rounds.
Zane Beadles – Utah (OG / 6'5"/ 315)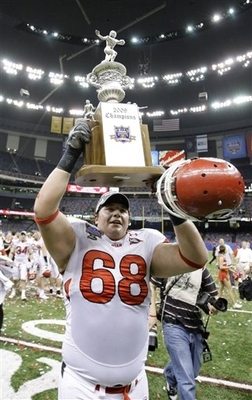 Beadles was a Second-Team Academic All-American in 2009. He will certainly endear himself at the combine for his hustle, desire and by his professional work ethic. With the nastiness he exhibits on the field, you might not consider Beadles to be a star-performer on the Wonderlic. However, he puts as much time into studying as he does the weight room and film sessions. I expect him to score several points higher than average for offensive lineman.
Blair White – Michigan State University (WR / 6'2" / 210)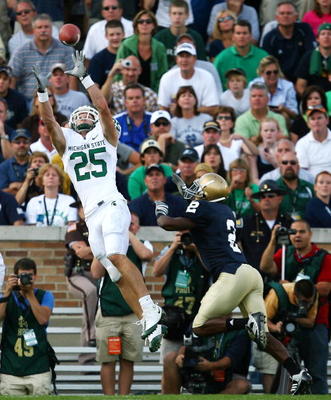 Another Big Ten player who has worked unimaginably hard for everything he's accomplished since he arrived in East Lansing as a walk-on from Saginaw, Michigan. White is a Human Biology major with 3.89 GPA and translates his classroom intelligence seamlessly onto the field.
Colin Peek – Alabama (TE / 6'6"/ 255)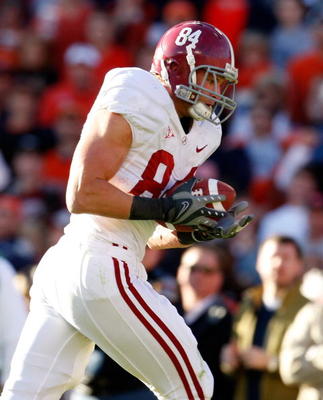 One of the more highly-touted prospects to make this list, Peek is Finance major with a 3.79 GPA. He sat out the 2008 season after transferring from Georgia Tech.
The Ponte Vedra Beach, Florida native came up with several clutch grabs through his career. Even though he's a whiz with financial projections don't challenge him in any "Yo Mama" contests. His alter ego, "Holla McGhee" will destroy you just as he did other contestants on the MTV show.
Tim Tebow – Florida (QB / 6'3" / 235)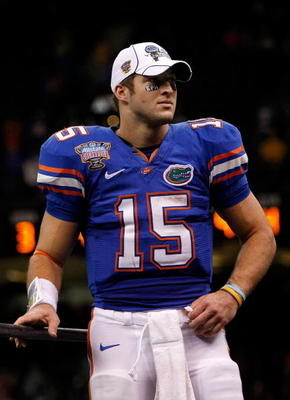 It's hard to not like Tebow. He's a two-time Academic All-American honoree and despite skeptics belief he can actually change his mechanics enough to satisfy concerns about his mechanics—even if he's wearing a tough-guy skullcap.
Tebow has a GPA a shade under 3.7 in his Family, Youth and Communications studies curriculum.
Josh Hull – Penn State (LB / 6'3" / 240)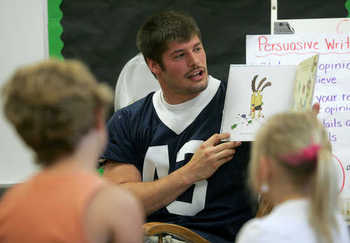 Like a few others on this list, Hull is a "self-made" player. From his original status as a walk-on in 2005 to his impressive GPA (3.56) in a difficult Major in Environmental Systems Engineering Major, it's hard not to be impressed.
Hull was originally on the bubble of whether he would receive an invite to the combine but once he did, watch him impress coaches during team interviews and with his Wonderlic score.
Keep Reading