The Nation's Best College Marching Bands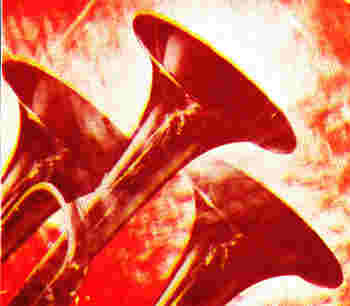 It seems that without a football season or national signing day, all of Bleacher Report has taken to making pointless lists. So I am jumping on the BANDwagon and listing some of the country's best marching bands. As an expert on the subject, I have taken to listing them but not ranking them, as the various styles make that impossible; however, there are a few national standouts. And because of the vast number of bands, I have probably skipped a number of worthy bands, mostly due to a lack of knowledge about them.
So here are six of the greatest college bands in America...
University of Massachusetts Minutemen Marching Band

Their band director is well known for teaching thousands of high school drum majors how to lead. Their percussion instructor is legendary. They perform one main show a year (they do play a few other shows each year, but concentrate on the main one... thanks Julian Pinto) and practice it to musical perfection. Every high school band looks up to them with a similar style to the vast majority of high schools. They are the Power and Class of New England. And not much more can be said.
The Best Damn Band in the Land - Ohio State University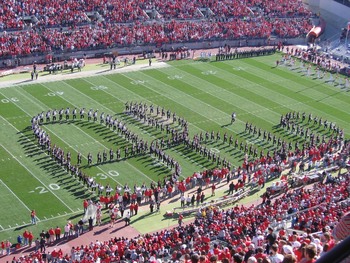 Yes, I am a Michigan fan. But I have to say, they are impressive. They may not have changed much for half a century, and they may be behind the times on equipment, technique, and style, but they are a blast from the past. They inspired bands coast to coast. They may have stolen their signature Script Ohio from Michigan, but they have perfected it. And I have to stop praising Ohio State now.
The Michigan Marching Band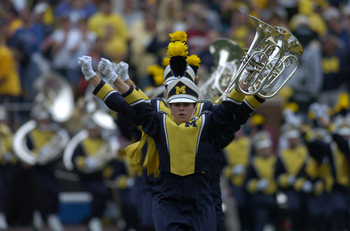 John Philips Sousa stated that they had the best college fight song. But that is only the beginning of the greatness of the Michigan Marching Band. They have a humble but stately name. They blend the high stepping tradition of Big Ten bands with the musical perfection and cutting edge technique and technology of drum corps. They play some of the most challenging music of any band in the country, and they play a new halftime show for every home game.
Yes, this applies to multiple bands, including other Big Ten bands, but Michigan exemplifies these traits. What sets Michigan apart from other bands, however, is its innovation throughout its history, including inventing Ohio State's signature Script Ohio. They were the home of legendary band directory William Revelli. Their reputation and ability to inspire is greater than almost any other band.
The only other thing that can be said is that The Best Damn Band in the Land comes from Ann Arbor. But maybe that is due to a Michigan fan's bias.
The Purdue All American Marching Band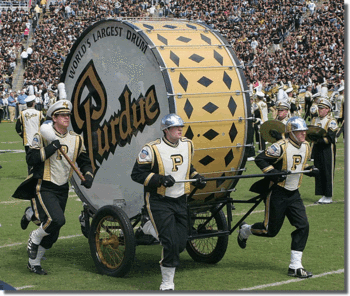 They share the same mix of tradition and innovation that put Michigan on this list. But they created the art of marching band early in the 20th century. They were the first band to break from the block and create a different formation than a square. The result was the legendary Block P. They were the first bands in the Big Ten to play the opposing team's fight song and carry the colors of the conferences teams, which are long held traditions in the Big Ten.
More importantly, they have the World's Largest Bass Drum, which is a) awesome and b) inspired University of Chicago to make a similar, but slightly smaller, drum, which was renamed Big Bertha by its second owner...
University of Texas Longhorn Band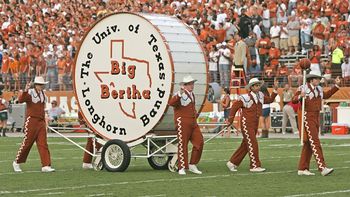 Yes, they have more claims to fame than just Big Bertha, the world's second largest bass drum. They take their tradition as seriously as Ohio State, but they have infused some newer techniques and style into their time test formula. They have inspired some of the greatest high school bands in the country in their home state and have taken that talent to better the band.
Just as important, they have some of the most original and awesome uniforms every seen. I wish my high school band could perform in cowboy hats...
The Cal Band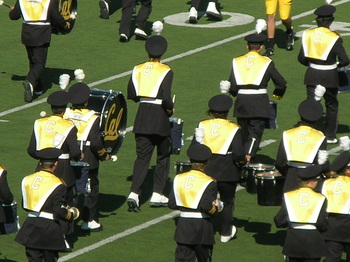 They share their style with Ohio State, the band which inspired them. But what sets the Cal band apart is the fact they are one of few student organized bands in the country. Not only that, but they have a tradition of excellence and uniqueness (you don't see marching bells too often) that is equal or greater than that of bands run by a music or athletic department.
They also have a video game halftime show that is the most entertaining video of YouTube.
West Carolina University Pride of the Mountains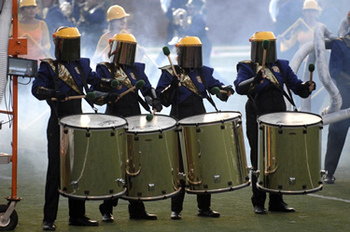 Most people have probably never heard of this 350 member band. That is a shame. They share some characteristics with UMass, but with a very different attitude. They are on the cutting edge, with their one of a kind rhythm section known as the "Soul Train," in which they play an odd mixture of popular music with marching band music. This band is the sound of the future, for better or worse.
Keep Reading