Handicapping the AL Central: Who's No. 1 Going Into the Season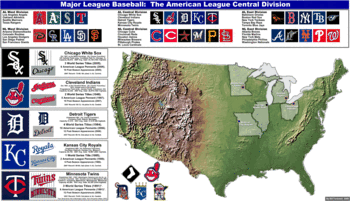 The 2010 AL Central is a division of the "haves" and the have-nots". In this division preview I'll let you know who has the best rotation, best lineup, the biggest home field advantage, the best individual player, and last but not least the best chance at winning the division this season.
While the AL Central lacks the overall talent level of a division like the AL East, there is plenty of star power to be found in the Central. Guys like Joe Mauer and Miguel Cabrera are two of the best hitters in baseball, and Jake Peavy and Zach Greinke both boast Cy Young awards in their careers.
Without further ado, let's get to the first topic and the easiest one to pick a winner for.
Best Individual player - Joe Mauer, Minnesota Twins
Joe Mauer is one of the few guys in baseball that is still in an entirely different class than some of the games best hitters like Miguel Cabrera and Justin Morneau. In addition to that, Mauer is not only an historically good hitter, he's also a very good fielder. He's won the AL Gold Glove in each of the past two seasons.
Mauer is already a three time batting champion, and for the first time in his career showed big time power by belting 28 homers (his previous career high was 13)
At age 26, hes not only one of the best current players in baseball, it appears that he'll continue to be one of the best for years to come.
Other Contenders For Best Individual player (in order):
Zach Greinke
Miguel Cabrera
Justin Morneau
Best Rotation - Chicago White Sox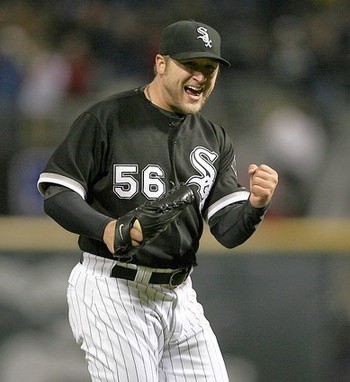 The AL Central isn't lacking in elite starters. The White Sox have Jake Peavy and to a lesser extent Mark Buehrle.
The Royals have the reigning AL Cy Young Zach Greinke.
The Tigers have one of the most dominant pitchers in all of baseball in Justin Verlander.
The Twins are the exception, however they do have four guys who are good No. 2 or No. 3 starters.
And the Indians? Well they USED to have two aces, but they're pitching in other AL markets nowadays.
With all that being said, as a whole rotation, the White Sox have the best rotation in the division and it's not particularly close. Peavy and Buehrle are legitimate aces, Floyd and Danks are young pitchers who continue to improve and both have the potential to be top of the rotation guys. And in the No. 5 spot sweaty Freddy Garcia is a nice option to have every five days before he inevitably breaks down.
Starting rotation grades:
White Sox A
Twins B
Tigers B
Royals C+
Indians F I'm going to need to see you after class.
Best Lineup - Minnesota Twins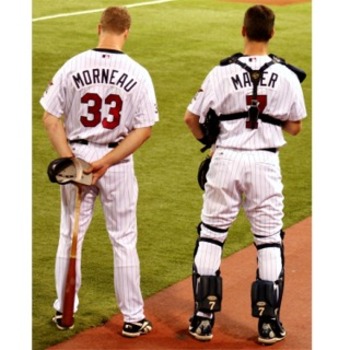 The best lineup in the division is a slightly harder thing to nail down than the best rotation. Once again it's the top three teams in the division who bring the best lineups to the table. However one lineup stands out as the most balanced and most consistent, and that's the Minnesota Twins.
The Twins boast the Mighty M's in Mauer and Morneau. However they're more than just a two horse team. Michael Cuddyer has developed nicely into a reliable power source (32 HR. 94 RBI last season), Jason Kuber hit .300 last season and drove in over 100 RBI's, and if Delmon Young even sniffs his potential the Twins will boast one of the best lineups in the league not just the Central.
In Chicago, the White Sox lost a big chunk of their power when they decided not to bring back Dye and Thome. And when you play in US Cellular field, if theres one thing a lineup needs—it's power. The South Siders will be counting on a full season from Gordon Beckham, and hopefully a healthy season from Carlos Quentin.
Undoubtedly the lynch pin for the entire lineup is Alex Rios. If he can regain his form from a few seasons ago—watch out. If he tanks? It might be game over for the Sox.
The Tigers had a potent lineup last year, but one off season later, it appears to be a shell of what it was. Sure Miggy Cabrera and Magglio Ordonez are still there and Johnny Damon is a welcome addition. However, Curtis Granderson and Placido Polanco are gone, and with them the "1-9" strength that the Tigers lineup used to have is now absent.
Lineup grades:
Twins A
White Sox B+
Tigers B-
Royals C
Indians C-
Biggest Home Field Advantage - Chicago White Sox, US Cellular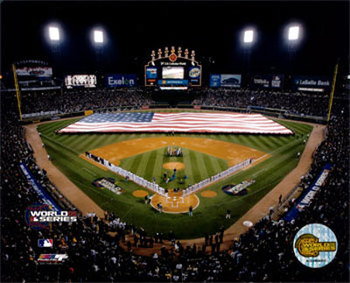 Before this season the category of biggest home field advantage would have been an easy choice,the Metrodome. However with the Twins moving into a new stadium and out of one that provided them with such a perfect venue for their style of team, it remains to be seen if they can recapture their old magic in their new stadium.
Meanwhile in Chicago the White Sox play in a stadium that has suited their style of play for the past few season—power hitting. US Cellular field has more or less been a launching pad, and the Sox have plenty of guys more than capable of doing some launching.
It's true that the Sox current squad is lacking some of the big time power it's had in past seasons (ex: Jim Thome), however they have a lineup full of guys who can each hit 20+ homers (with the exception of Juan Pierre. Way to be a contact hitter JAUN).
Home Field Advantage grades
White Sox B+
Tigers B-
Royals C-
Indians C-
Twins N/A
Best Chance At Winning the Division - Chicago White Sox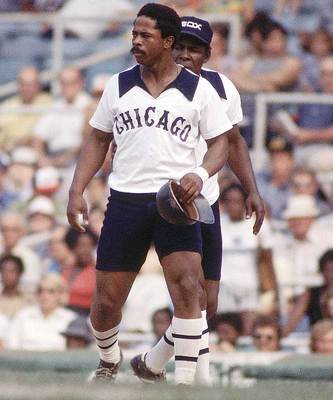 While the White Sox didn't make all the right moves this offseason, they did make enough good ones that they've positioned themselves to win the AL Central.
There's no question that their rotation is good enough to carry the team through rough patches if the offense falters. However if the team is going to do more than win the 87-90 games it'll need to in order to win the division, the line up is going to need to step up.
Guys like Beckham, Quentin, and Rios will be relied on heavily. If they perform well, the White Sox will return to the playoffs after a one year hiatus. If they struggle, it could turn in to a "what could have been" season for the South Siders.
Projected final standings
1. White Sox
2. Twins
3. Tigers
4. Royals
5. Indians
Keep Reading

Chicago White Sox: Like this team?