Five People Responsible For Liverpool's Struggles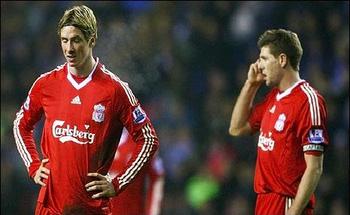 This season has proven that Liverpool are no more the force to be reckoned with that they once were.
But how is a team that finished second in the league last season with 77 goals presently sixth, losing four times more than they had last season?
The following slides take a candid look at the five people who are responsible.
Awesome Two: Gillett And Hicks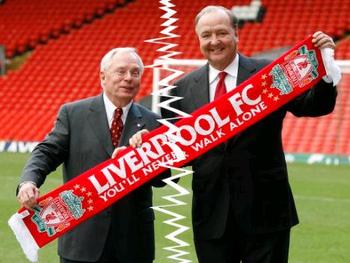 These two get the first place for being the main culprits for Liverpool's pathetic display.
With constant bickering among themselves these two have done nothing to inspire the club or the supporters.
On top of that, the two provided no money (that is best to say) to their manager in a season when an Arab billionaire was on a free wheeling buying spree.
The result? Sell Alonso to bring Kyrgiakos. HAHAHAHAHA!!! What a deal!
Benitez: What Is He Winking At?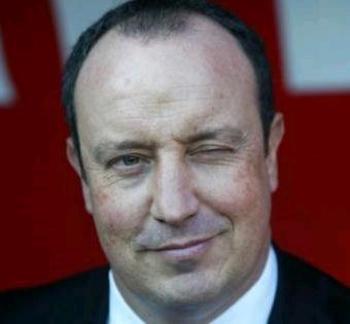 This Guerrero must surely be out of his mind.
He is playing his prodigy N'Gog with such vigor that he looks to prove that N'Gog will be the next Torres.
Someone needs to remind him of the reality. Another of his prodigies, Lucas had been viewed as a bright star in the Merseyside but as of now he looks to have fallen flat on his face.
Where does he get these players?
His arrogance caused the transfer of Alonso. That transfer has played a vital part in Liverpool's debacle. It is time for Rafa to pack his bags and leave for The Old Lady(nickname for Juventus for those who are unaware).
Gerrard: Where Is Your Mind, Sir?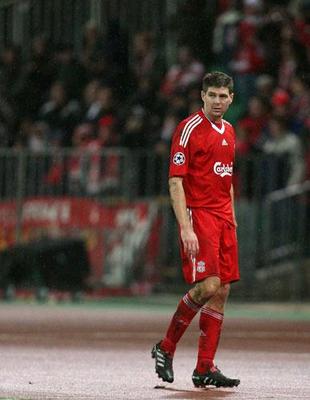 The image attached herewith describes Gerrard's season the best. The whole season he's looked like a man who forgot all of his career goals.
Playing with a bunch of hapless players has taken its toll on this world class midfielder. From losing out on the title last season to losing out of the Champions League, it has been not the best of years for Liverpool's inspirational captain.
He needs to bring back his focus on the game. Most of the games, he is invisible.
The Kiteless
This player had been in top class form until last season. But this season he has been a complete dapper.
Most parts of the season he looked haplessly out of ideas in front of the goal. In the last few matches he looks to have found a bit of his goal-scoring prowess, but the damage has already been done.
Due to his pathetic form, Liverpool lacked the finishing and hence no goals. That meant an early Champions League exit for his downtrodden team.
The Bladerunner: Torres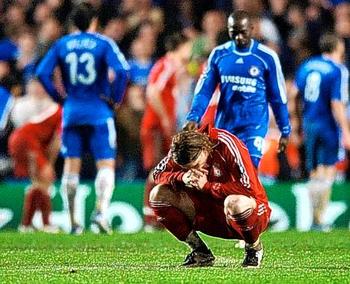 This picture depicts what has happened to the mighty Liverpool without their star striker, the baby-faced Torres.
Heads hanging down, dejected.
Torres spent most part of the season under the blade or knife. His alternative, the child prodigy N'Gog, proved too much for opponents (Do no read it seriously!!!).
It was no fault of his, but more match presence might have helped his spineless team to have achieved a better position in the league than they have presently.
The early Champions League exit may also have been avoided.
Keep Reading

Liverpool: Like this team?