Rock the House: The Hotties of Olympic Curling
I have probably watched more curling, men's and women's, in the 2010 Vancouver Olympics than any other event.
Some may think it's boring, but I enjoy watching matches because as they say, it's like chess on ice. There is so much strategy to the game and the only one to get inside your head is yourself.
Like everything else, people watch certain sports because of who play them, and curling is no different as there are plenty of attractive women on this ice.
That may be one reason I watch, but it's also because of the fact that curling only gets national television exposure every four years at the Olympics.
I also like the lingo of the sport of curling: Curlers throw the 'rock' or 'stone' in each 'end', with the last one named the 'hammer'. They play on a 'sheet' to get the stones into the 'house' with the main goal of landing on the 'button'.
I'm liking the sport more and more everytime I watch a match. Plus, these are everyday women who just happened to pick up curling as a sidenote early on, purely because they loved it.
These athletes aren't like hockey players. The women have normal jobs back home because there is very little to no money in being a professional curler, so the Olympics is truly their chance at glory.
The following ladies are my top 15 curlers that I'm watching for, and I apologize if your favorite fails to make this list.
Had I known that curlers look like this, I might have taken up curling at a local club growing up and practiced my 'draw' shot.
No. 14: Anna Svard (Sweden)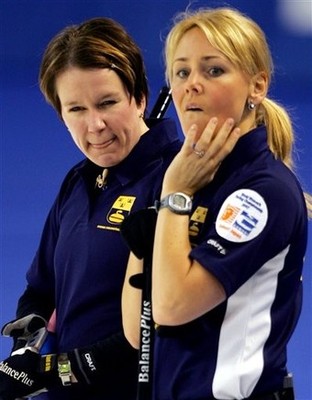 You knew there had to be at least one Swede on this list.
In Vancouver, Svard is in the lead for the Swedish team, who are the 2006 gold medalists from Turin.
The 36-year-old from Taby, Sweden, is a traffic-planning engineer and consultant back home.
Svard also gets to play with her sister in Canada, as Kajsa Bergstrom is also a member of the 2010 team.
Some of her hobbies include traveling, reading, sports, and designing.
No. 13: Corinna Scholz (Germany)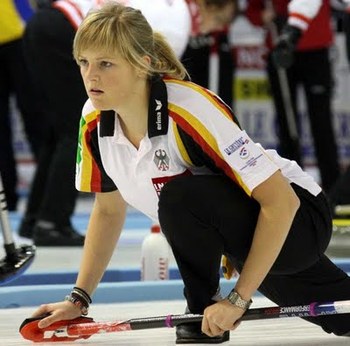 Scholz hails from Bernbeuren, Germany, and my German heritage has no problem with women from Deutschland making this list.
The 20-year-old Scholz was named as the alternate for the German team for the 2010 Vancouver Games.
She was also the alternate on Germany's gold medal team in the 2009 Aberdeen European Championships, where she was able to play the lead on several occasions.
No. 12: Cheryl Benard (Canada)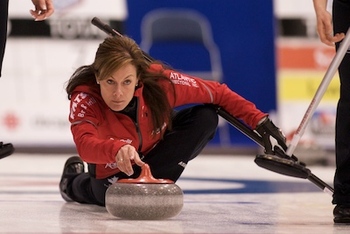 The 43-year-old Bernard is the skip for the home Canadian team, looking to finish with the gold medal.
Both of Bernard's parents curled, and she practically grew up at the local curling club.
She started her own insurance company at age 23 and sold it 13 years later to spend more time with her family.
Bernard could easily be classified as a cougar: She, along with other curlers, posed for a 36-month calendar baring all, trying to fund each of their ways further into the competition.
This may or may not be Bernard's backside that is bared in the top picture here: http://www.hothletes.com/?tag=curling
No. 11: Anna Sidorova (Russia)

One of the younger curlers in Vancouver, the 19-year-old Sidorova is from Moscow, Russia, like other members of her team, and was a last minute replacement of Olga Jarkova.
She came into 2010 as the alternate but has skipped two matches, making her the youngest skip in Vancouver as Great Britain's Eve Muirhead is ten months older.
Sidorova is a student at Russian State University of Humanities and like most teenage girls, lists shopping as one of her hobbies.
No. 10: Denise Dupont (Denmark)
Denise Dupont comes in as the third on the Denmark team, and the 25-year-old was born in Gulstrop, Denmark.
Her younger sister Madeleine is the alternate in Vancouver for the Danes.
Denise is studying nutrition and health sciences back in her home country and enjoys listening to music, working out, and spending time with friends.
The elder Dupont speaks five languages: Danish, english, swedish, german, and norwegian making it hard for opponents to discuss strategy while she is within an ear shot.
No. 9: Eve Muirhead (Great Britain)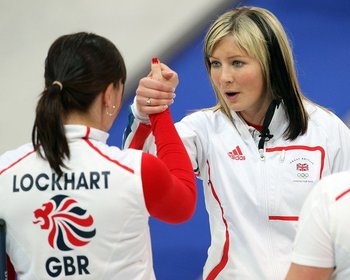 As mentioned earlier, the 19-year-old Muirhead came into the Vancouver Games as the youngest skip, with Great Britain, but was later bested by Russia's Sidorova.
Muirhead is quite the talented young lady: She also golfs and plays the bagpipes, along with curling.
As she hails from Pitlochry, Scotland, all that doesn't surprise me, but she has come up with some big shots in Canada.
Muirhead comes from a curling family as her father, Gordon, helped the men's team place fifth in the 1992 Olympics and her brother, Glen, skipped for Scotland at the 2008 World Junior Championships.
The greatest thing about Muirhead: the Scottish accent, of course.
No. 8: Irene Schori (Switzerland)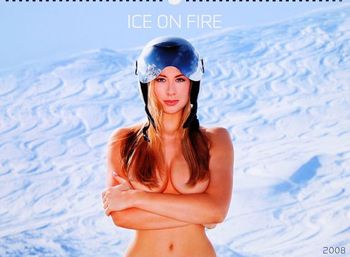 Schori was named as the alternate for the Swiss team in Vancouver and hails from Glattpark, Switzerland.
She also posed for that same curling calendar mentioned with Canada's Bernard, and this was one of Schori's tamer pictures.
The 26-year-old was relatively unknown outside of Switzerland before the 2010 Olympics, but if she keeps doing photos shoots like this, she'll make a name for herself in no time.
No. 7: Stella Heiss (Germany)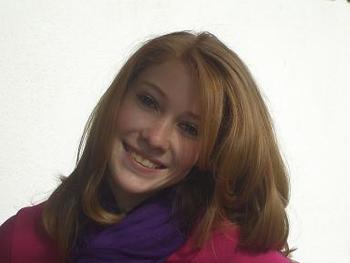 Heiss is the youngest curler in Vancouver, at 17-years-old, and is from Garmisch-Partenkirchen, Germany.
She was named as the alternate for the Germans but has thrown the lead in Canada as well.
Heiss is the daughter of former German men's hockey goaltender, Josef Heiss.
As long as she continues curling, she should be the future of curling for Germany, as two of its current curlers are in their mid-40s.
No 6: Carmen Schaefer (Switzerland)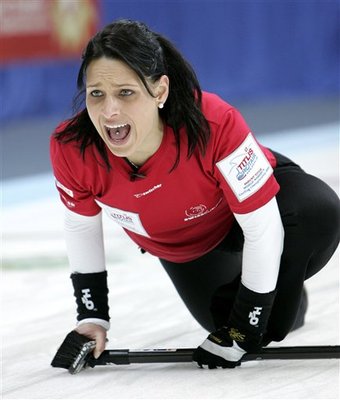 Schaefer is the 29-year-old third for the Swiss team, who has experience as a skip.
She skipped for the junior team in 2000 and '01, placing fifth in '00 and fourth in '01, losing to Team USA 5-3 in the bronze medal match.
Schaefer made her debut with the Swiss when she was named as an alternate during the 1999 World Junior Champions but failed to play a match.
She lists dancing, cycling, jogging, and photography as her hobbies and as you can see in the picture, might be the only curler in Vancouver with a tongue piercing.
No. 5: Ekaterina Galkina (Russia)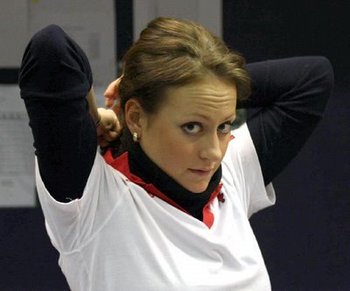 The second Russian on this list, Galkina is the lead for Russia in Vancouver.
The 21-year-old, like her teammates, comes from Moscow, where she is studying management and international relations at Russian State University of Humanities.
Galkina, nicknamed Katja, also enjoys swimming, synchronized swimming, dancing, singing, and plain-old partying when she's not curling.
Not that's a woman who knows how to keep herself busy.
No. 4: Liudmila Privivkova (Russia)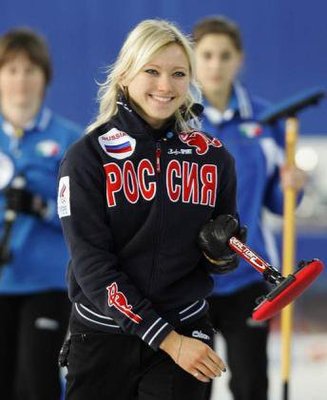 The third and final Russian, Privivkova is the 23-year-old skip while in Vancouver.
She too is from Moscow, where she is a student of economics at the Mati Russian State Technical University.
Privivkova lists watching movies as one of her hobbies, and perhaps there is a movie about curling in the works out there somewhere (one that is on a more serious note than the 2002 flick "Men With Brooms", and maybe focusing on the women's game).
No. 3: Madeleine Dupont (Denmark)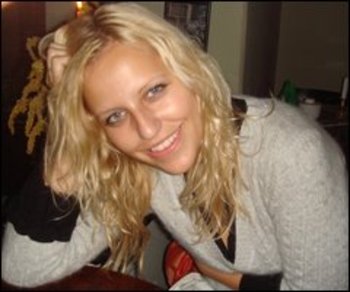 The younger Dupont trumps her older sister on this list, as the 22-year old Madeleine was named as Denmark's alternate in the 2010 Olympics.
She was born in Hvidorve, Denmark and only speaks three languages—danish, english, and german—needing to learn two more to catch up with her big sis.
Madeleine is studying commerce at the Copenhagen Business School back in Denmark making her knowledge of three languages even more important.
No. 2: Nicole Joraanstad (USA)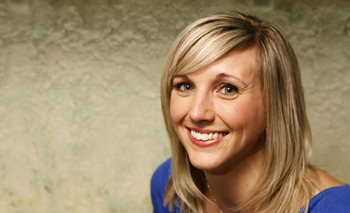 The homer in me made the 29-year-old Joraanstad No. 2, as she is the second for Team USA while in Vancouver.
The homer vote not only comes from her being a member of Team USA, but also being a Wisconsinite, as Joraanstad comes from Madison, where she works as a senior corporate recruiter for TDS Telecom.
Joraanstad also has two curling related tattoos, including one of a stone with USA on her lower back and acts as the team's manager, dealing with travel arrangements and filling out the various paperwork.
She moved from Seattle, Wash. to Madison not only to attend the University of Wisconsin for business (receiving a degree) but also to be closer to the heart of curling.
On June 4, 2008, she received the Madison Sports Hall of Fame Club 2008 Sportswoman of the Year Award.
Joraanstad started curling at the late age of 15 but has quickly improved as shown by her playing in the Olympics.
She may be the runner-up on my list, but careful guys, she's engaged and set to be married this July back in Madison.
Her 2010 Olympic teammates in Natalie Nicholson, Allison Pottinger, and Debbie McCormick are all scheduled to be in the bridal party, proving just how close Team USA is.
No. 1: Melanie Robillard (Germany)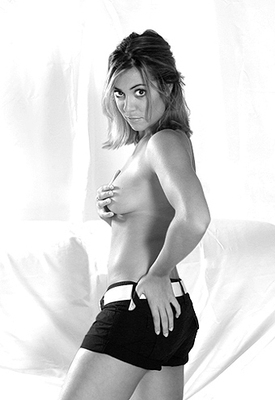 When I found this picture, there was no doubt in my mind who the hottest curler of the 2010 Vancouver Olympics was.
In hopes of gaining attention for her sport, the 27-year-old Robillard also posed in that pre-mentioned calendar. I think it worked, as more people should be watching curling now.
Too bad she covers up on the ice, although she might get a little cold on the 'sheet' without a shirt.
Robillard was born in Canada, lives in Belgium and competes as the third for Germany, speaking german, french, and english.
She is a law student at the University of Brussels in Belgium and enjoys skiing, cycling, travelling and ... keeping herself fit.
And for that, we say, "Danke."
Keep Reading