2010 Winter Olympics: The Biggest Surprises So Far and What to Watch on Saturday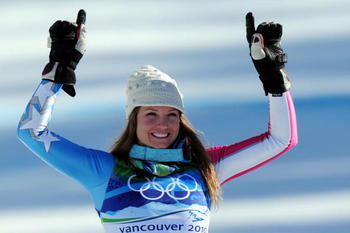 The 2010 Winter Olympics has already reached the halfway point, but the action is only going to heat up in the coming days leading up to the closing ceremonies.
Looking back and ahead, it seems that what we have learned is how little predictions are worth and that every new moment is an opportunity to witness something amazing (assuming you are willing to stay up until all hours of the night to witness it, of course).
So what have we seen and what should we look for now that a week has gone by and a new one promises even more excitement?
Read on, my Olympic-loving friend; we've barely scratched the surface of what the Winter Games have in store.
So let me give you five things to remember and five more you are not going to want to miss on the final Saturday of the Vancouver Games.
5. Shaun White
Every Olympic games has it's own set of surprises, but this Olympics has been especially sweet for the Americans on a number of levels.
The one guy who no one expected to be a surprise ended up making fifth place on this list of Olympic surprises.
Shaun White didn't surprise anyone by winning the gold medal in the halfpipe, but it was a surprise to see just how much better he is than everyone else in the sport.
The adage goes "big players show up in big games" and not only did Shaun White show up on the world's biggest winter stage, he showed out.
White's first run was considered a conservative effort on his part, but the rest of the field never came close to catching up. The victory lap that ensued?... Well, lets just say he got all McNasty and threw down the biggest trick the snowboarding world had ever seen, the "McTwist 1260."
4. Evan Lysacek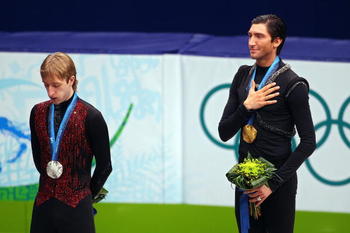 The idea of a world champion figure skater winning an Olympic gold medal is not hard to imagine. Consider the fact that every American skater that ever entered the Olympics as the reigning world champion skated away with a gold medal, and it's even less hard to imagine.
But couple Evan Lysacek's past failures in Torino with the fact that he was up against defending gold medalist Evgeni Plushenko and the deepest men's field in decades, and it wasn't hard to image him sliding a few spots down the podium.
Surprisingly, Lysacek not only came up huge by beating out the Russian juggernaut, he also did it without a quad jump in either of his programs.
3. Julia Mancuso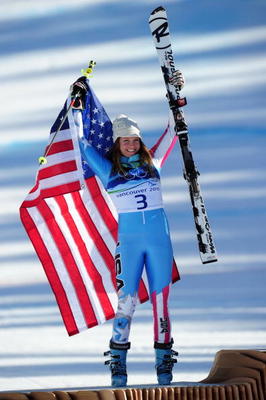 Coming into the Vancouver games every eye was on skiing superstar Lindsey Vonn and her injuries.
A week and two silver medals later, we have learned that Julia Mancuso didn't just come to the Olympics to compete. She came with every intention to win.
With the Super-G halfway done, Mancuso is in position to take home yet another medal, and at least part of the spotlight that was seemingly reserved for Vonn alone.
2. Canada is Vulnerable After All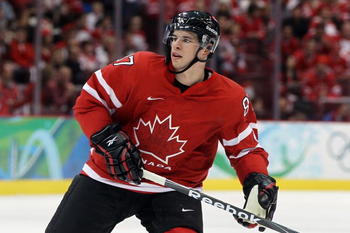 Canada came into the games as the heavy favorite on their home ice, but a close call with underdog Switzerland may have proven that team USA has a legitimate shot at prying the gold medal from Canada's grasp.
Sidney Crosby scored a shootout goal to put the Canadians ahead 3-2 for the win, but not before they showed a tremendous vulnerability that could allow Team USA to take advantage.
We will have to see what the next game holds in order to tell if this was a fluke, but don't think for a minute that Canada is the runaway favorite to keep the gold north of the border.
1. Team USA is More Dominant Than Ever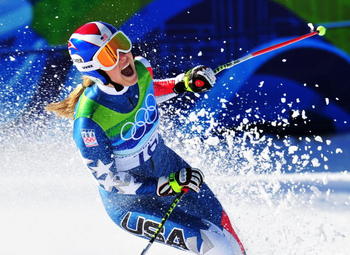 In recent Olympics the rest of the world had seemingly caught up the US in many sports, and had proven it by taking control of medal counts that normally were in favor of Team USA.
But 20-10 is a different story.
At last check the US had 20 medals. Six of those medals are gold, and the mark of 20 total medals is seven higher than second place Germany has been able to accumulate in week one.
With Women's figure skating, the Super-G, and men's and women's ice hockey headlining the remaining events, it seems that Team USA is poised to extend that lead exponentially.
So What's On Tap For Today?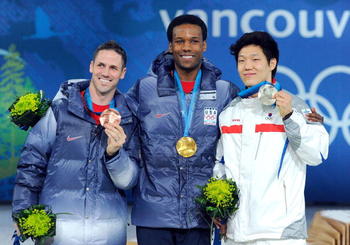 The USA's surprising overall dominance is not going to catch the rest of the world off guard anymore.
They are going to have to earn every medal from here on out, and Saturday promises to be another day of great competition both for the American team and the rest of the world.
Here are the five events you don't want to miss if you are a fan of watching Olympic history unfold.
5. Women's Short Track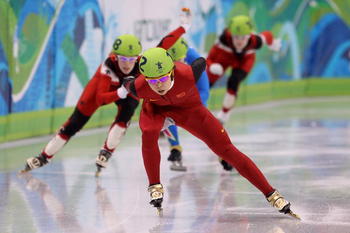 American Apolo Ohno challenges for multiple gold medals every Olympics, but China has the female version in Wang Meng. She is contending for four gold medals in Vancouver, and so far she is one for one.
Meng is going for her second gold in the 1500m at 6:58 p.m. PT. The 1500m race is not her greatest strength, but after winning the 2008 world championship and taking the bronze in Torino, she is capable of topping the podium.
4. Ski Jumping – Large Hill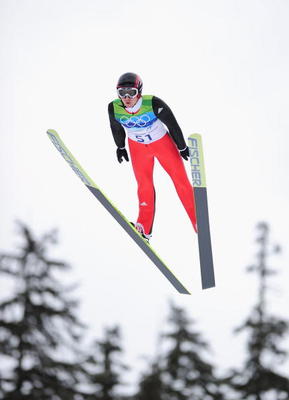 Harry Potter lookalike Simon Amman is going for his fourth Olympic gold medal. He is one gold medal away from tying Finland's Matti Nykaenen for the most ski jumping gold medals in Olympic history.
After the Austrians filed a complaint, saying Amman's ski bindings were illegal, it will be interesting to see how the emotional Amman responds to the negative pressure.
The event is scheduled for
First Round: 11:30 AM PT
Final Round: 12:30 PM PT
3. Men's Short Track
Apolo Ohno is tied for the most Winter Olympic medals in American history.
He needs just one more medal to be the owner of that title outright, and it should come in the 1000m race.
The event is scheduled for 6:29 PM PT.
2. Speed Skating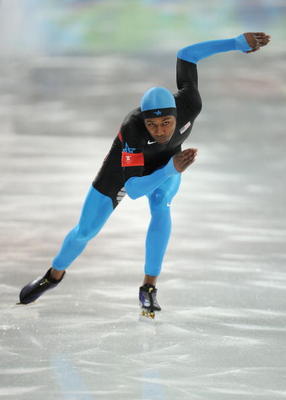 Shani Davis is going for his second gold medal of the Vancouver games in the 1500m today.
Davis is the world record holder in this event, and if he can take gold, he will be the first man to win gold in both events since Gaetan Boucher did it in the 1984 Sarajevo Games.
The event is scheduled to take place at 4:15 PM PT
1. Women's Super–G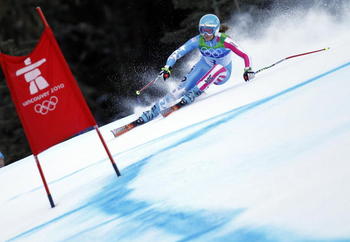 American superstar Lindsey Vonn and the silver medal machine Julia Mancuso will compete for medal position with an exciting field of competitors in one of the biggest Alpine skiing events in the Olympic games.
With half of the Alpine events finished, the US has already tripled their medal count from Torino four years ago. If all goes according to plan Vonn and Mancuso will add to that tally in the Super–G.
Event is scheduled for 10 AM PT .
Keep Reading