2010 MLS Preview: The Western Conference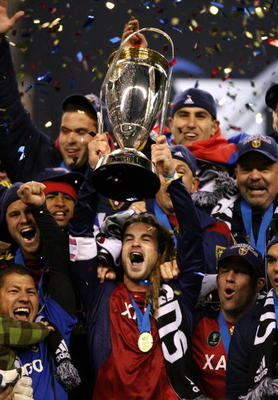 It's now less than five weeks until the start of the 2010 Major League Soccer season.
Teams have been active in winter scrimmages and training camps, and SuperDraft pickups are integrating with their new clubs ahead of the upcoming campaign.
Last season, the Western Conference was as competitive as it has ever been. L.A., Houston, and Chivas USA each proved why they deserved a shot for the game's top prize, and expansion team Seattle Sounders shocked a lot of people on their way to a memorable first season.
But for every success story, there has to be the odd team that fails to live up to the rest. In 2009, it was the lowly San Jose Earthquake. Winners of just seven games, they quickly became the whipping boys of the conference—something they will be looking to change when they kick off next month.
Real Salt Lake only just crept into the playoffs at the end of the year at the expense of Colorado, and they will be fired up as they get set to defend their crown.
Jeff Cunningham, Conor Casey, Zach Thornton, Landon Donovan, Geoff Cameron, and Freddie Ljungberg all shined in 2009.
Who is going to step up this year?
Here's my preview of the Western Conference.
Real Salt Lake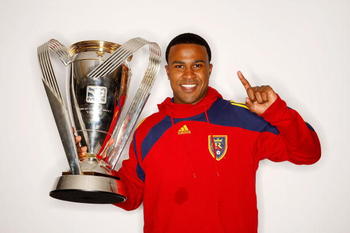 Defending MLS Cup winners Real Salt Lake will look to build on their first league championship with a trip to the worst team in the Western Conference, San Jose, on March 27.
After edging out Colorado and D.C. United for the final wild card spot last season, Salt Lake will have its work cut out once again in the more difficult Western division, where all but one of the eight teams posted double-digit wins in the 2009 season.
They finished with an 11-12-7 record last year, eight points behind perennial title contenders L.A. Galaxy, but they showed their worth with back-to-back nail-biting penalty kick victories over Chicago and Los Angeles in the Eastern Conference Championship and MLS Cup.
Looking ahead to 2010, 30-year-old Nick Rimando will play a big role for Salt Lake in goal, and forwards Robbie Findley and Yura Movsisyan will need to make the most of their chances in the opposition's penalty box.
Findley scored 12 of Salt Lake's 43 goals in 2009, including three game-winning strikes, while Movsisyan found the back of the net eight times. The duo was supported by midfielder Clint Mathis (seven assists) and veteran Canadian Andy Williams, who contributed six assists in just seven starts.
Third-round SuperDraft pick Chris Schuler, the Defensive Player of the Year for the Missouri Valley Conference in 2008, will add depth to the back line of Nat Borchers, Chris Wingert, Jamison Olave, and Tony Beltran, and former Liverpool academy prospect Collen Warner showed at the University of Portland his ability to shoot and pass (20 goals and 20 assists).
With very few changes to the championship-winning team that brought the state of Utah its first major sports trophy last November, expect a strong showing from Jason Kreis' squad in 2010. Training camp is already under way in Arizona, and the season is less than six weeks away.
Los Angeles Galaxy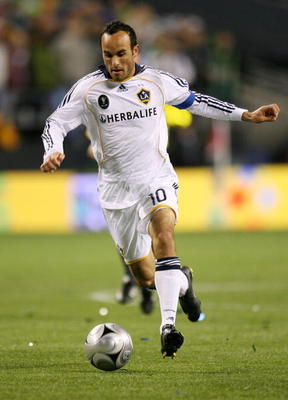 Despite topping the Western Conference standings in 2009 and clinching home field advantage for the conference championships, Landon Donovan and the Galaxy failed to win the MLS Cup.
Donovan, just the second Galaxy player to win Major League Soccer's MVP award, edged out New England's Shalrie Joseph and Dallas' Jeff Cunningham for the honors, despite seeing a noticeable reduction in output from 2008.
Donovan scored a dozen goals in 23 league starts, but his tally was a stark contrast from the 20 goals he recorded the previous season for the Galaxy, as well as the 17 posted by MLS Golden Boot recipient Cunningham.
Much of Los Angeles' success last year came from a solid defense that conceded 31 goals in 30 matches and just 14 away from home—the fewest in either conference.
American Under-17 international Omar Gonzalez was the only member of the Galaxy to start every game in 2009, recording 500 minutes of playing time more than every other player on the team—with the exception of fellow defender 36-year-old Gregg Berhalter. The mixture of youth and experience will be key for L.A. in 2010.
Todd Dunivant and A.J. DeLaGarza make up the rest of the strong back four in front of Jamaican goalkeeper Donovan Ricketts.
New to the fold in 2010 is UCLA midfielder Michael Stephens, selected by the Galaxy with the final pick in the first round of the SuperDraft. If he can learn from men like Eddie Lewis and Mike Magee, he will be in good stead to make a solid contribution off the bench this season.
The Galaxy will not have an easy start to the 2010 season, with four of their first five fixtures coming against playoff teams from last November, including a difficult away trip to Houston on April 10.
Donovan's 10-week loan spell at the EPL's Everton could be decisive one way or another. If he comes into the MLS season sharp, he will be tough to stop. But Galaxy fans will find it difficult to forgive the owners if he comes back with a serious injury.
C.D. Chivas USA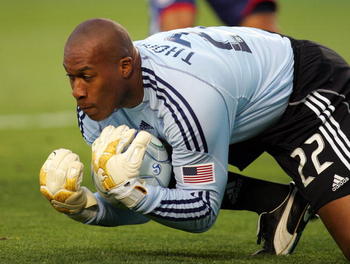 Pundits are wondering whether Los Angeles' second- most popular outfit will ever be able to get past the quarterfinals of the playoffs.
They went out in the quarters for the fourth consecutive time last season, slipping from first to second to fourth in the regular season standings since 2007.
They qualified for the CONCACAF Champions' League for the first time, although they failed to improve upon their 2008 performances in both the Open Cup (round of 16) and the SuperLiga (group stage).
Simply put, they are the prototypical mid-tier team. They had the second-worst goal difference total among all playoff teams in 2009, and while their home form was very good, they took just 15 points on their travels from a possible 45.
Chivas' results start and end with goalkeeper Zach Thornton, who became the second Chivas shot-stopper in three years to be recognized in the MLS Best XI. After eight years playing for the Chicago Fire, Thornton's career took a free fall when he signed a short-term contract with Benfica only to sit on the bench for six months.
He was also overlooked in Colorado and New York before being traded to Chivas, and the 36-year-old showed he still had a lot in the tank with a number of outstanding performances in net. He conceded just 23 goals in 27 starts (compared with the eight goals in Lance Parker's three starts).
The problems, though, often came at the opposite end of the field for Chivas. Even though they have a number of players who can put the ball in the net (Eduardo Lillingston, Sacha Kljestan, Maykel Galindo, Paulo Nagamura etc.), they don't really have a prolific talisman who can be counted on to score 15 goals a year.
Lillingston, signed last March as an international player, scored eight in 25 games (15 starts), but he will need almost twice the playing time in 2010 if he's going to make the big impact he is capable of.
Chivas have a hit-and-miss schedule to start the season. After opening at home to Colorado on March 26, they travel to last season's Western Conference winners L.A. Galaxy before coming home to host the worst team in MLS: the New York Red Bulls.
San Jose Earthquake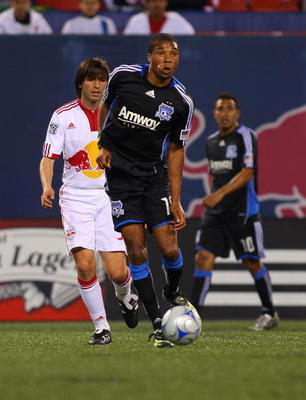 The two-time MLS Cup winners, once a proud franchise, has struggled since returning from the two-year hiatus that sent the team packing to Houston.
They finished seventh in the West the last two years, and they did not qualify for any of the sport's other major trophies.
The bad news for Frank Yallop's team is that the outlook is not that much better for the coming season.
Other than Ryan Johnson, a defender-turned-midfielder who developed into a legitimate scoring threat last year, it's hard to see where the Quake's goals are going to come from. Arturo Alvarez has talent but seemed to regress in 2009, and Trinidad and Tobago international Cornell Glen will need to earn a full-time spot on the team if he's to improve on his tally of four goals from a year ago.
One player who could make a difference to the team is Brazilian forward Eduardo. He led Swiss club Basel to two league titles, and he was a major force behind Toulouse's promotion to the French Ligue 1.
Elsewhere this offseason, the Earthquakes took Wake Forest defender Ike Opara with the third overall pick in the SuperDraft, and midfielder Michael Thomas from Notre Dame in Round Two. They took two more defensive midfielders (Justin Morrow and Steven Beitashour) at the end of the second round, before picking up Andrew Hoxie from William and Mary University with the 37th overall pick.
Seattle Sounders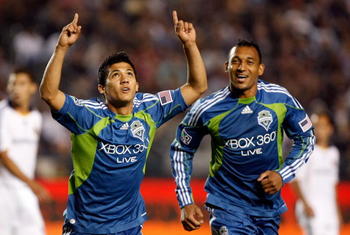 By all accounts, the Sounders had a highly successful inaugural season in MLS.
They finished just one point off having the best record in the West, they qualified for the playoffs, posted a winning record, won the U.S. Open Cup, and had the best defensive home record out of all 15 teams.
They also set a league attendance record and sold out every home game.
Freddy Montero (12 goals and seven assists), 6'3" forward Nate Jaqua (nine goals, seven assists), and designated player Freddy Ljungberg (nine assists) played huge roles in the Sounders first season up front, and the expansion team also had depth at the back.
Hard tackling Jhon Kennedy Hurtado and 2008 draftee James Riley provide versatility and speed, while former Toronto defender Tyrone Marshall adds an attacking element when pushing forward.
Hurtado, on loan from Colombia's Deportivo Cali, signed a permament deal with Rave Green earlier this month, and the MLS All-Star will certainly add stability to Seattle's central defense.
They also extended the contract of 24-year-old attacking midfielder Brad Evans and re-signed left-sided defender Tyson Wahl.
Colorado Rapids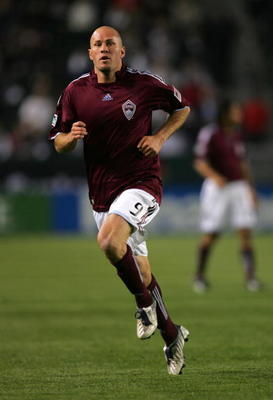 The Rapids never took the plunge and made the high number of roster moves the media assumed they would to stay competitive in the Western Conference in 2009.
They slipped from fourth to sixth despite four fewer defeats than the previous season, and as in 2008, they failed to qualify for any of the other major competitions. To make matters worse, their attendance has been on the slide since 2006.
They only finished a handful of goals outside the playoffs, although their away form suggested they probably didn't deserve a shot at the MLS Cup.
They won just two games on the road, dropping 34 of 45 points. While they conceded just 10 goals at home, they let in 28 away from Dick's Sporting Goods Park, failing to secure a road victory in their last nine matches spanning a four-and-a-half-month span.
Goalkeeper Matt Pickens was not awful—22 goals and seven shutouts in 19 starts—although the Rapids struggled with Preston Burpo (1.45 GAA) between the sticks.
If Colorado can keep teams at bay, they have enough firepower up front to make real waves in the division. Conor Casey set a Rapids single-season scoring record with 16 goals, finishing second in the league's Golden Boot race to Dallas' Jeff Cunningham (17), and speedy Jamaican Omar Cummings recorded 12 assists and eight goals as Casey's wing man.
With first-round picks Andre Akpan (22-year-old forward from Harvard) and midfielder Ross LaBauex (21 years old, University of Virginia) on the roster for 2010, Colorado would have been more advised to shore up the defense than add to an already stacked front line.
They did add defensive midfielder Danny Earls, an Aston Villa reserve squad player for three years, this week, although it remains to be seen what role he'll play in 2010.
They start their season away at Chivas USA on March 26 before their home opener on April 3 against Chicago.
FC Dallas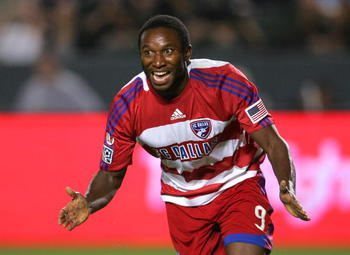 FCD missed out on the playoffs last season, with their free-scoring style of play hurting them at the other end of the pitch.
They led the league with 50 goals, but they also allowed 47. Only bottom-placed outfit San Jose conceded more goals (50).
Jeff Cunningham led all scorers with 17 goals in winning his second Golden Boot and a trip to the All-Star game, and David Ferreira and now ex-striker Kenny Cooper combined for an additional 15.
With Dave van den Bergh (11 assists) feeding the hungry forwards, Dallas was always likely to score big in every game.
They may even have another attacking option in midfielder Atiba Harris. Head Coach Schellas Hyndman used Harris up top in a pair of preseason games, with the makeshift striker netting a brace against Tulsa and another goal against SMU.
The one main departure from 2009 is international defender Drew Moor. He led all defenders with 1,890 minutes last season, and his three goals were more than the rest of FC Dallas' back line combined.
Moor added stability to an opt-makeshift back four, and with their defensive problems well-documented in 2009, his absence is likely going to hurt the team more than the acquisition of Nigerian 26-year-old Ugo Ihemelu.
FCD kick off their season at home to in-state rivals Houston on March 27. Since 2006, Dallas has won just two of the team's 14 meetings.
Houston Dynamo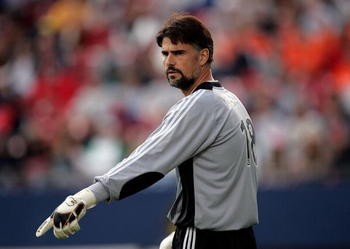 The Dynamo have been among the best teams in the U.S. since their inception four years ago.
They won back-to-back MLS Cups in their first two seasons (2006, 2007) and the Supporters' Shield in 2008. But they failed to take home any silverware in 2009 after finishing second in the West, losing in the semifinals of the playoffs, the final four of the U.S. Open Cup, and the group stages of the CONCACAF Champions League.
They finished with 13 wins and nine losses, and they finished a single point behind Eastern Conference champions and Supporters' Shield winners Columbus.
They lost just once at home all season, and only the L.A. Galaxy allowed more goals on their travels.
Vitally, they are strong front to back, led by 42-year-old Pat Onstad.
What more can you say about the dynamic shot-stopper? He played every minute of the regular season and posted 10 shutouts, tied for second best in the league, and he was named as a MLS All-Star. He presided over a 491-minute shutout streak, and he recorded consecutive shutouts for first time in his playoff career against Seattle.
From there, the defense is led by Geoff Cameron, a fierce competitor who likes to break into enemy territory. He was voted to the Best XI team last year, and his six assists was second only to playmaker Brad Davis.
Davis' 12 assists was tied for the most in MLS, and despite his two red cards, he still scored five goals in a career-high 26 starts. He is a tremendous crosser from open play and set pieces, and with Stuart Holden, Davis helps make up one of the most dynamic midfields in the game.
Holden was an All-Star and MLS First XI, and he came up with important goals at the big moments. Five of his six goals were game-winners, and only his temperament stands in his way of becoming one of the best attacking threats in the game. He could mature into a real gem of the Houston team.
Houston begin their season on March 27 at Dallas. They have looked decent in the preseason scrimmages, and with Kevin Harmse's rehab going well, they will threaten for top honors again in 2010.
Keep Reading