Evan Lysacek's Men's Figure Skating Gold Highlights Winter Olympics Day Seven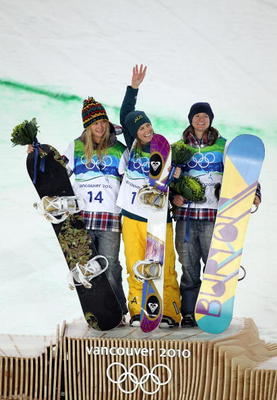 As another day of the Olympics wraps up, we take a look at the ten most interesting things we learned on day seven. It wasn't nearly as exciting as day six, which featured Lindsey Vonn's first gold medal and Shaun White's gold in the halfpipe, but it was still an interesting day that saw the Americans increase their lead in the medal count. Let's see what made our list of the ten most interesting things we learned on day seven of the Olympics.
No. 10: Jerry Jones is a Figure Skating Fan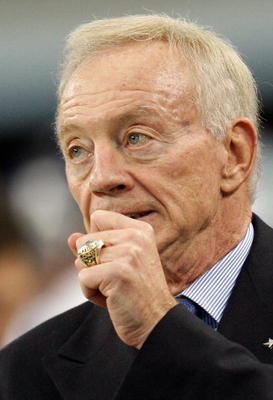 There's no real proof that he was actually enjoying the event, but Dallas Cowboys owner Jerry Jones was in attendance for the men's figure skating final. Jones doesn't exactly strike me as a figure skating fan, especially considering it's the polar opposite of football. But for all we know, he may have a secret passion for the sport. But the more likely scenario, as NBC pointed out, is he was planning out how he could get the 2018 Winter Olympics in Dallas, and more importantly, Cowboys Stadium. After all, with the weather Vancouver has experienced over the past week, it might as well be Dallas.
No. 9: The Olympics are a Class Act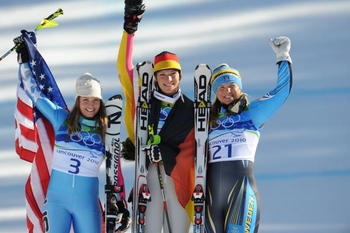 In an age when good sportsmanship is rare, the Olympics are able to do something no other sports organization has been able to do, combine competition with class. Instead of arguing with judges or crying hysterically, the athletes in the Winter Olympics accept defeat with class and congratulate their opponents, who sometimes end up being close friends. And while its events and athletes may not be as popular as other sports, the Olympics set a fine example for all other leagues to follow.
No. 8: Lindsey Vonn is an Inspiration to every Olympian... well, according to the Media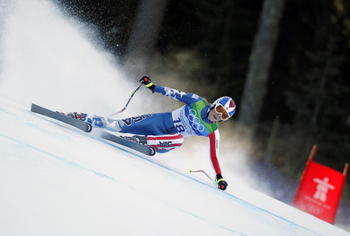 I don't mean to bash Lindsey Vonn. Clearly, she's one of the most dominant athletes in women's skiing history and deserves plenty of praise, but the media seems to be taking her story a bit too far. I understand how a gold medal, a comeback from an injury, and good looks can lead to heavy media attention. But NBC got a little carried away today when they claimed that skier Anja Paerson was able to come back from injury so quickly because of the example set by Vonn. While Vonn's journey certainly was inspirational, I seriously doubt that she was the reason Paerson was able to come back from a horrific crash to win bronze in the super combined.
No. 7: If You Don't Fall, You Get a Medal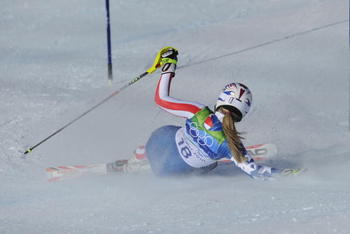 While falling is just part of the sport for many of the Olympic events, it seems that there have been an excessive amount of falls in Vancouver. Blame it on icy conditions, extremely fast tracks, or bad luck, but it seems like those who are able to avoid falling are almost guaranteed a medal, regardless of how good the overall routine was. The silver and bronze medalists in halfpipe didn't lay down particularly impressive runs, and the downhill skiing events would have been much more competitive if there weren't as many falls.
No. 6: Lindsey Vonn is Good, But Not the Female Version of Michael Phelps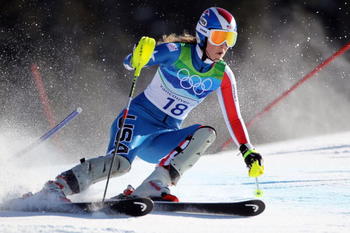 Lindsey Vonn is undoubtedly the best alpine skier in the world, but after her fall during the super combined, she proved that she isn't the female version of Michael Phelps. Granted, there is a lot more chance involved in skiing, and Vonn likely would have won if she hadn't crashed. She wasn't as clutch as Michael Phelps was in Beijing, but nevertheless, has made a lasting mark on US skiing, just not as much of a mark as Phelps has on swimming.
No. 5: Canadian Hockey isn't Invincible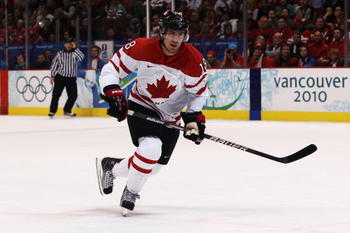 After an 8-0 thrashing of Norway, Canadian hockey looked like it would be able to cruise through the preliminary rounds of the Olympics. But the Swiss almost handed the Canadian team an upset, just as they did in 2006. Canada eventually won the game in a shootout, thanks to a game-winning goal by Sydney Crosby, but this should be a wake-up call for the home country. They're still one of the favorites to win gold and certainly shouldn't be taken lightly, but they can't take any more games off like they did against Switzerland.
No. 4: US Hockey has a Chance to Win Gold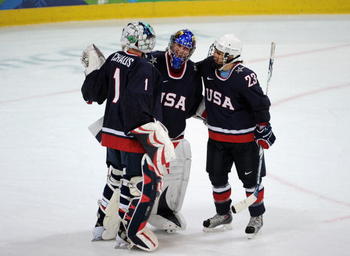 It's not a very big chance, but it's a chance. After a 6-1 win against Norway, the United States is 2-0 in Vancouver, with a game against powerhouse Canada looming on Sunday. But after the Canadians barely got by Switzerland, that game doesn't look as daunting. The US team is clearly less talented than the Canadian team, but might have the intensity and the momentum to upset the home country. 1980 anyone? And while a gold in Vancouver wouldn't be as unexpected or significant as the gold in Lake Placid, it would certainly be a huge step in the right direction for US hockey.
No. 4: Lindsey Vonn May have Competition From Her Own Country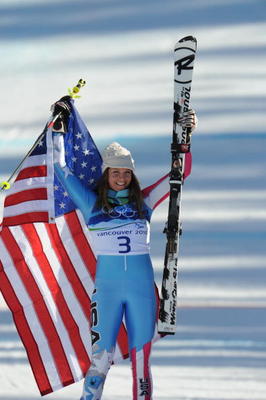 While Lindsey Vonn has dominated women's skiing for the past four years, she may soon have some competition from a fellow teammate. Julia Mancuso, who already has two silver medals at these Olympics, may have a shot to upset her famous teammate and rival, and possibly walk away with a gold. She has two events left and may be able to finally reach the top of the medal podium.
No. 2: US Men's Figure Skating is Back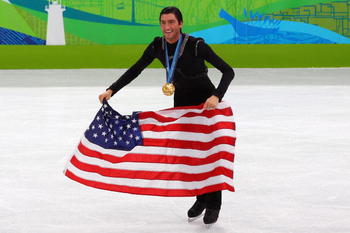 American Evan Lysacek's gold in men's figure skating last night, the United States' first in the sport since 1988, signaled a changing of the guard in the sport. Lysacek's dramatic win came over Russian Yevgeny Plushenko, ending a long period of Russian dominance in men's figure skating. But the medal parade in the sport could continue for the US, as Johnny Weir also had a strong fifth place finish. But they'll have to watch out for the Japanese, especially bronze medalist Daisuke Takahashi, who gave his country its first medal in men's figure skating history.
No. 1: Torah Bright Can Break the US Women's Snowboarding Monopoly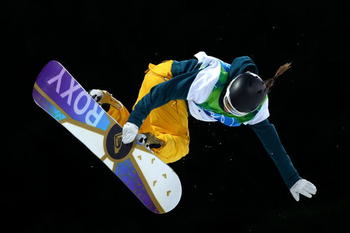 Ever since snowboarding was introduced into the Olympics in 1998, the US has dominated the sport. Kelly Clark won gold for the United States in 2002, while Hannah Teter did the same in 2006. This year, both Clark and Teter were on the podium, but it was Australian Torah Bright that won gold. Bright was arguably the most risky of the three, and it paid off for her after a miserable first run. She had by far the most technically difficult tricks, and was the only competitor who landed the difficult tricks. If she can continue her innovative runs, she will be a major force in future women's snowboarding events.
Keep Reading