Fun with Numbers: RB Addition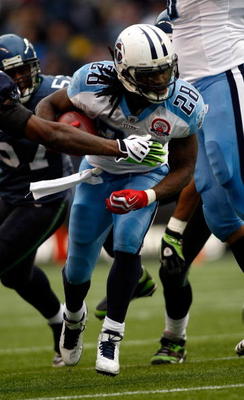 So, hear is another blind look at prospect by their numbers. All of the stats are rushing stats. Receiving and kick returning stats were not factored in. Now 5 of these guys are top prospects in this years draft and one is going to return to college next year
RB A: 1,808 YDS, 6.6 YPC, 19 TDS
RB B: 1,871 YDS, 5.5 YPC, 27 TDS
RB C: 1,658 YDS, 6.1 YPC, 17 TDS
RB D: 1,212 YDS, 5.6 YPC, 12 TDS
RB E: 867 YDS, 6.1 YPC, 12 TDS
RB F: 1,395 YDS, 5.9 YPC, 14 TDS
So make your picks and post them before you look at the answers.
Here is the QB addition:
http://bleacherreport.com/articles/347013-fun-with-numbers-qb-addition
Ryan Matthews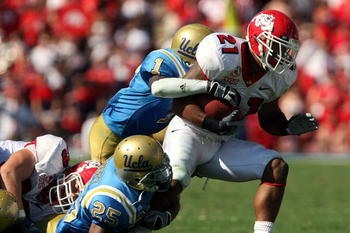 Matthews had a great year under the radar at Fresno State.
RB B: Toby Gerhart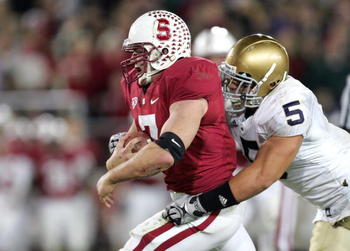 The Heisman finalist had a monster year at Stanford. He got a lot of his by running over smaller opponents.
RB C: Mark Ingram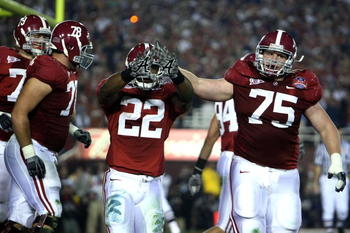 This years Heisman winner isn't available for this years draft. Ingram wil be projected as a top 5 pick in next years draft.
RB D: CJ Spiller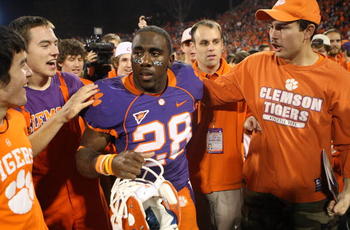 Spiller's value is comes from his all around ability. He has great return skills to go along with pass catching ability.
RB E: Jahvid Best
Best is a big play waiting to happen. He also has a history of concusions will make his value drop.
RB F: Jonathan Dwyer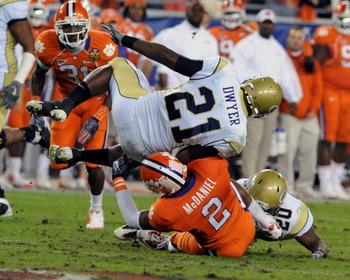 The Georgia Tech back has one of the better size and speed ratios in this draft. Dwyer is a bit underrated in this draft because of the offensive system he played in at GT.
Keep Reading