Prospect Chronicles: 10 Detroit Tigers Who Could Make an Impact in 2010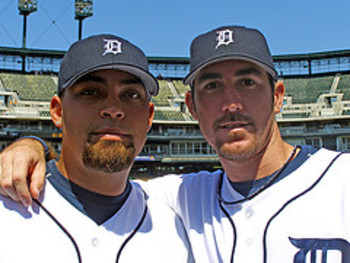 In 2006, rookies Justin Verlander and Joel Zumaya helped the Tigers to their first World Series in 22 years.
The inexperienced tandem matured as the season progressed and led a surprising Detroit team to the playoffs after the franchise's worst 10 year stretch in history.
Who has the potential to repeat this performance in 2010?
Let's look at 10 baby Tigers who may be called to task this season:
1. Scott Sizemore, 2B, Age 25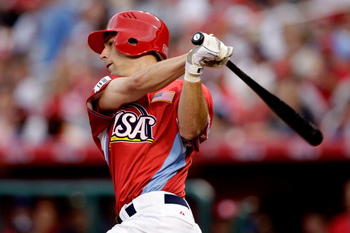 Highest Level: AAA (Toledo)
Acquired: 2006 (Fifth Round)
40-Man Roster: Yes
General manager Dave Dombrowski believed so strongly in Sizemore's potential, he let Placido Polanco walk — Detroit's two-time Gold Glove winner and No. 2 hitter.
Sizemore is the leading candidate to start at second base in 2010, coming off a spectacular split season at Double-A Erie and Triple-A Toledo. In total, he clubbed 17 homers, swiped 21 bases, and batted .308. After a promising but injury-shortened stop in the Arizona Fall League, club officials expect Sizemore to rebound in Spring Training.
A possible top-of-the-lineup option come midseason, the only knock on Sizemore is his inconsistent defense.
2. Austin Jackson, OF, Age 23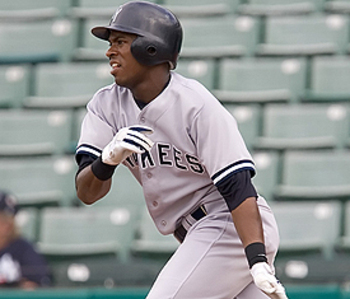 Highest Level: AAA (Scranton/Wilkes-Barre)
Acquired: 2009 (Trade with New York-AL)
40-Man Roster: Yes
If the Tigers sidestep free agent centerfielders, much will be asked of this highly-ranked former Yankee prospect. From day one, he will be called upon to spark a decaying offense and man Comerica Park's cavernous outfield.
Luckily for manager Jim Leyland, Jackson is a speedster with the potential to become Detroit's first legitimate leadoff hitter in over a decade. "I'm not gonna go out and try to hit more home runs because I don't want to mess my swing up. My job is to get on base, and that's all I need to do."
In five minor league seasons, he posted a .356 on-base percentage and stole 124 bases. His wheels are a welcome addition to the Tigers cement-booted roster.
3. Alex Avila, C, Age 23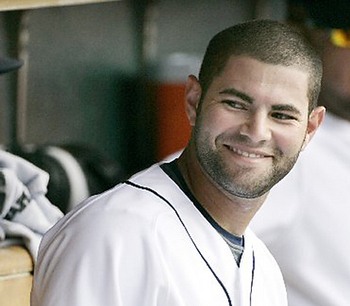 Highest Level: Majors (Detroit)
Acquired: 2008 (Fifth Round)
40-Man Roster: Yes
Void of proven options, Avila is the heavy favorite to secure the backup catcher's spot. One of only a few left-handed options for Leyland, he showed some pop in his brief stint with Detroit last year (61 AB, 4 2B, 5 HR).
Few expected Avila to develop as rapidly as he did offensively, but the former Alabama Crimson Tide backstop must improve against lefties and behind the plate. He gunned down just four of 15 attempted base stealers in 2009.
4. Wilkin Ramirez, OF, Age 24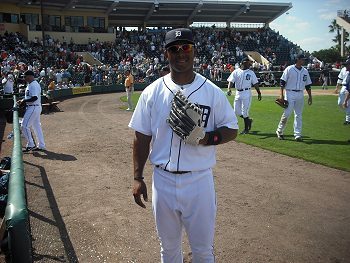 Highest Level: Majors (Detroit)
Acquired: 2003 (Non-Drafted Free Agent)
40-Man Roster: Yes
Ramirez appeared in 15 games last season (mostly to pinch run), collecting four hits in 11 at-bats.

But despite the promise he showed, Ramirez may not quite be ready to play in the big leagues every day. His primary worry, like many Tiger prospects, is strikeouts. Thus far in his career, Ramirez averages a whiff once every 3.7 plate appearances, and he has only pieced together one overly impressive minor league season.
On the bright side, he can stroke the long ball and steal bases consistently. Since 2005, the Dominican has cracked 72 homers and stolen 123 bags.
5. Robbie Weinhardt, RHP, Age 24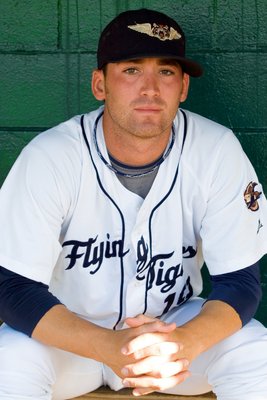 Highest Level: AA (Erie)
Acquired: 2008 (10th Round)
40-Man Roster: No
Weinhardt is arguably the Tigers most productive relief prospect. Since Detroit selected him 313th overall in the amateur draft two years ago, he has posted a 1.64 earned run average in 104 innings.
Weinhardt may be on the fast track to the big leagues if he can avoid the control issues that briefly consumed him last season in Erie. His strikeout rate in the minors is a stunning 11.27 per nine innings, and he flat out dominates batters in innings seven through nine (.160 BA).
Tiger fans may see this Oklahoma State product become a valuable bullpen contributor by midseason.
6. Cody Satterwhite, RHP, Age 23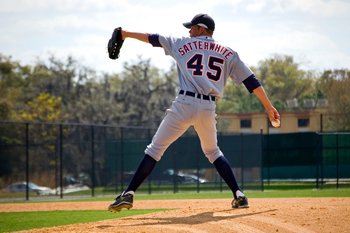 Highest Level: AA (Erie)
Acquired: 2008 (Second Round)
40-Man Roster: No
Control issues have followed Satterwhite from college to the pros — he walked 27 in 49.1 frames at Erie last year.

Satterwhite brings a 95-mph fastball with late life to the mound, complemented by a hard-diving slider. If he ever gains command, he can develop into a solid late-inning reliever.

Injuries or inconsistencies that have plagued the Detroit bullpen since 2007 may help Satterwhite receive a call up.
7. Alfredo Figaro, RHP, Age 25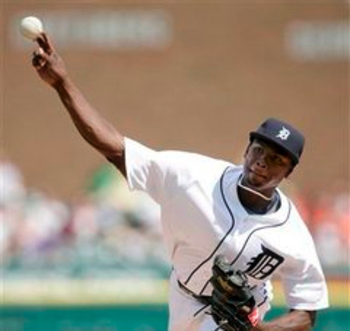 Highest Level: Majors (Detroit)
Acquired: 2004 (Non-Drafted Free Agent)
40-Man Roster: Yes
Figaro may be closer to the big leagues than Weinhardt or Satterwhite, but his place on the staff is undetermined. Somewhere between a starter and a reliever sits the 25-year-old cousin of Fernando Rodney.
Scouts rave over his major-league ready curveball and recognize his fastball is developed enough to survive with the big club. If Detroit is still seeking someone to fill the final rotation spot, Figaro may be able to leap veterans Nate Robertson and Dontrelle Willis with an impressive spring.
8. Casper Wells, OF, Age 26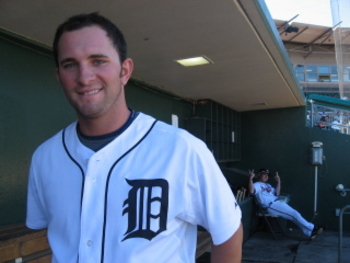 Highest Level: AA (Erie)
Acquired: 2005 (14th Round)
40-Man Roster: Yes

At West Michigan and Erie, Wells played under former Midwest League Manager of the Year Tom Brookens, Detroit's new first base coach. Their extended experience together may buy Wells an extended look in Spring Training.

Wells, a Grand Rapids native, doesn't hit well for average, but he supplies above average power. He displayed his extra base potential this fall with the Peoria Javelinas (Arizona Fall League). In 77 at-bats, he cranked six doubles, three triples, and four homers.

If Austin Jackson struggles to make the transition to the majors, Wells may be the guy who steps in.
9. Zach Simons, RHP, Age 24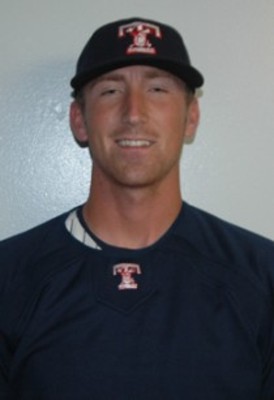 Highest Level: AAA (Toledo)
Acquired: 2008 (Trade with Colorado)
40-Man Roster: No

Currently, four players born in Idaho suit up for MLB teams. Simons could become the fifth if Detroit gives him a summer audition.

The Tigers netted Simons when they shipped super villain Jason Grilli to Colorado last April. A former second round pick, he has flourished since being moved out of the rotation. Better suited in the bullpen, Simons has posted two seasons of sub-3.00 ERA baseball since.

Management can't ignore such progress forever.
10. Ryan Strieby, 1B/DH, Age 24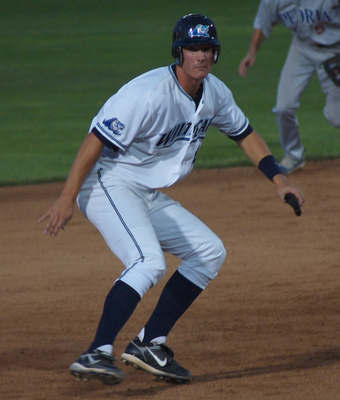 Highest Level: AA (Erie)
Acquired: 2006 (Fourth Round)
40-Man Roster: No
Strieby isn't expected to crack the lineup every day for the Tigers, but he has the potential to jolt the offense like Clete Thomas and Avila did recently.

Stuck at a position where the Tigers are loaded, Strieby may find difficulty fitting on Detroit's roster before September. However, with fragile Carlos Guillen expected to play full time, injury could free up the designated hitter role, increasing the need for an impact bat.

Strieby stroked 64 homers the past three season, the highest total of any prospect currently in the Tigers system.
Keep Reading

Detroit Tigers: Like this team?