The 10 Best Football Players Aged 22 and Under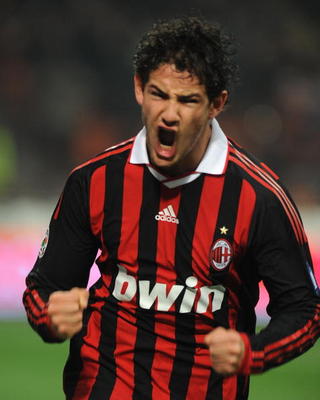 In this article It will show the best young soccer players that are under the age of 22. The players will be picked by their skill and the influence that they have on the game. Some of the players might not be on their, so If you think you have a good candidate just comment below.
As soccer fans we always debate about the best young rising star in this world, I made a quick-list and a brief summary of the players.
Serdar Tasci- #10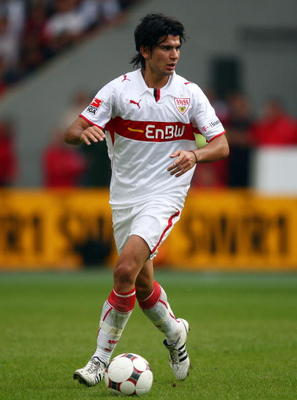 German football defender who plays for VfB Stuttgart and the German national team. Tasci usually plays as a centre back or right back. Tasci is 22 years old and his first international debut came on 20 August 2008 in a friendly match against Belgium in Nuremberg, which they won 2–0.
Sergio Asenjo- #9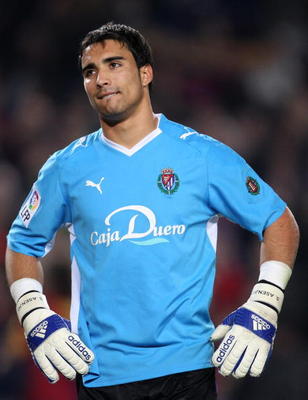 Sergio Asenjo is a Spanish footballer who plays for Atlético Madrid,as a goalkeeper. He plays for Spain U21 and has 14 caps. His only trophy is UEFA U-19 Championship Cup. Asenjo started playing in Valladolid but then transfered to Atletico Madrid for a fee of €5 million, signing a four-year contract.
Alan Dzagoev- # 8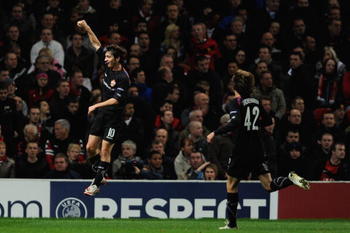 Alan Dzagoev is a Russian international footballer who currently plays for CSKA Moscow.Following a successful debut season in the Russian Premier League, he won the award for Best Young Player in the league and made his way into the national team.He made his debut as a half-time substitute, at age of 18 years and 116 days, thus becoming the youngest outfield player ever to compete for Russia, and second youngest overall after his CSKA teammate Igor Akinfeev.
Samir Nasri- #7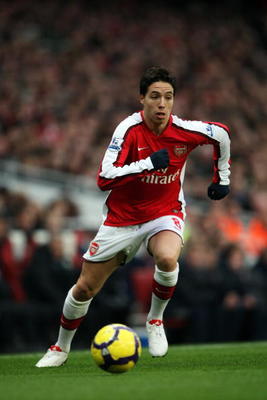 Samir Nasri (born 26 June 1987) is a French international footballer who plays his club football for the English Premier League side. On 20 May 2007, Nasri was named French Ligue 1 Young Player of the Year ahead of Jimmy Briand and Karim Benzema. He was voted Marseille's player of the year by the fans, receiving 62% of the votes. In addition, like many, he was dubbed the "new Zizou" for his vision and dribbling skills. Nasri received his first cap for the senior team on 28 March 2007 against Austria, in a home friendly match at the age of 19.
Gonzalo Higuain- #6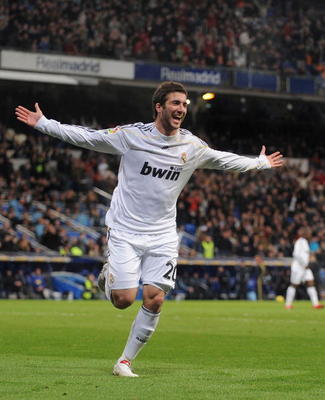 Gonzalo Higuain is an Argentine footballer who plays for Real Madrid and the Argentine national team. He is renowned for his pace and low, powerful drives.Real Madrid successfully signed Higuaín for €13 million, after River Plate had earlier turned down a €10 million offer for the 19-year-old striker.
Higuain is a holder of 2 Spanish League Cups and 1 Spanish Super Cup
Karim Benzema- #5
Karim Benzema is a French footballer who currently plays as a striker for the Spanish club Real Madrid and the French national team.On 1 July 2009, it was announced that Lyon had reached an agreement with Spanish club Real Madrid for the transfer of Benzema. The transfer fee was priced at €35 million with the fee rising to as much as €41 million based on incentives. Benzema has a lot of awards starting with Bravo Award, Ligue 1 Top Goalscorer,Ligue 1 Player of the Year,Ligue 1 Team of the Year that he got with Lyon.
Sergio Aguero- #4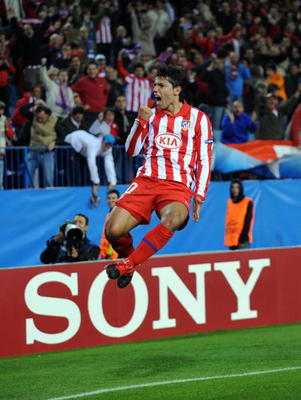 Sergio Aguero is an Argentine footballer who currently plays for Atlético Madrid of first division. He plays as a main striker, usually with a partner, but tends to drift wide to pick up the ball.Agüero made his senior debut for Argentina in a friendly with Brazil played at Emirates Stadium, England, on 3 September 2006. As a teenager, he represented Argentina at three FIFA World Youth Championships. On 29 May 2006, it was announced that Atlético Madrid had signed the striker for an undisclosed fee, reported to be around €23 million, breaking the club's previous transfer record.
Alexandre Pato- #3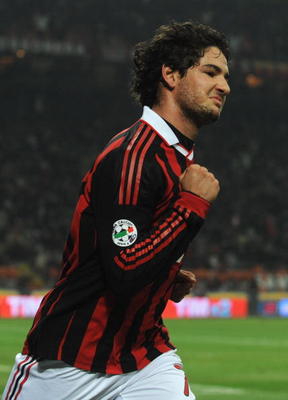 Pato is a Brazilian striker, currently playing for Italian Serie A club Milan and the Brazilian national team.He is known for his quick pace, skillful dribbling and powerful shot. He is regarded as one of the most promising young prospects in world football.
Even though Pato is still 20 years old, he has a giagantic collection of trophy's/ honours, for example:
-Serie A Young Footballer of the Year
-Tuttosport Golden Boy of the Year
-Italian Football Oscars Best Young Player
-Sendai Cup Top-Scorer
-Sendai Cup Most Valuable Player
-Serie A Player Of The Month - January 2009
This are just some of his honours, and there's way more!
Cesc Fabregas- #2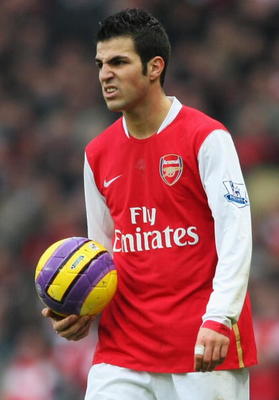 Cesc Fabregas is a professional footballer who plays as a central midfielder. He captains the English Premier League club Arsenal and plays for the Spanish national team. Fabregas is a very talented player. He reached his popularity in minimum time. With Spain Fabregas was selected for World Cup 2006 and made his debut when he was then 19 years and 41 days old. Also Fabregas won Euro 2008 while playing for his national team.
Lionel Messi- #1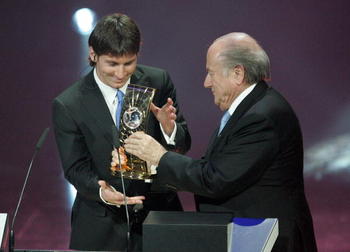 Lionel Messi is an Argentine footballer who currently plays for La Liga team Barcelona and the Argentine national team. Messi is considered to be one of the best football players of his generation, having received several Ballon d'Or and FIFA World Player of the Year nominations by the age of 21. His playing style and ability have drawn comparisons to football legend Diego Maradona, who himself declared Messi his "successor".Some of his awards are:
LFP Best Player: 2008–2009
LFP Best Striker: 2008–2009
Onze d'Or: 2009
Ballon d'Or: 2009
World Soccer Player of the Year: 2009
FIFA Club World Cup Golden Ball: 2009
Toyota Award: 2009
FIFA World Player of the Year: 2009
FIFPro World Player of the Year: 2008–09
Keep Reading