A Closer Look At the Philadelphia Eagles Special Teams Unit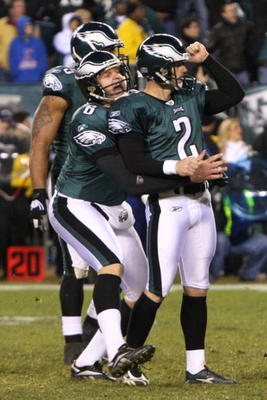 Overall, the Eagles Special Teams Unit has committed too many penalties this season. Even though he was in Philly only one year, Special Teams Coordinator Ted Daisher was quickly replaced by former Buffalo Bill assistant Bobby April.
Despite their overall struggles, the Bills have had one of the better special teams units the past few years thanks to Mr. April.
The Eagles were ranked 17th overall in special teams in 2009, so bringing in the coach of the third ranked special teams unit is nothing to sneeze at.
April's top priority will be eliminating mistakes, from penalties to knowing when not to attempt a punt return (DeSean Jackson trying to make something happen against New Orleans by fielding a punt inside the 10).
Otherwise, we have witnessed a sighting of Mr. Automatic and the decline of a punter who wasn't that good to begin with. Of the guys who play exclusively on special teams, two-thirds represented the Eagles at the Pro Bowl.
David Akers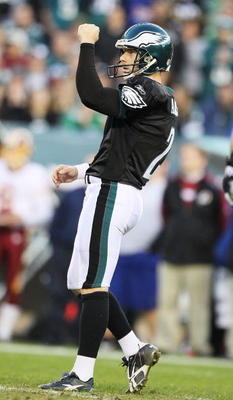 He's no longer automatic, but Akers has made FGs recently that I doubted he could still make after the past two seasons. His success has resulted in his first Pro Bowl selection since 2004.
He's in great shape and probably has two or three productive years left. A search for his replacement should still be conducted soon.
Sav Rocca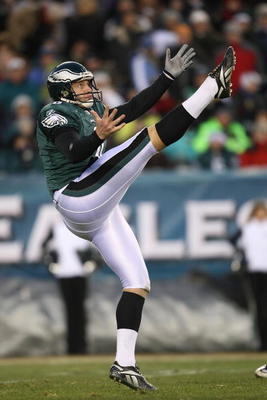 Rocca has a strong leg but has never been able to consistently pin a team deep in their territory.
I wasn't particularly excited when the Eagles chose to bring in a rugby player who never played football to challenge Dirk Johnson.
Rocca will be a 36-year old restricted free agent, and I think it's time to move on.
Jon Dorenbos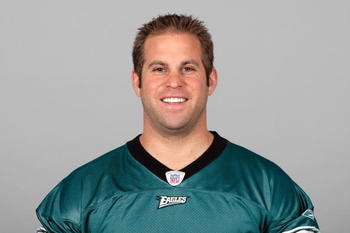 Not much to comment on long snappers unless you're Andy Reid interviewing for a job.
Dorenbos does his job well enough to be a Pro Bowl selection in 2009. That's all you can ask of him.
Durant Brooks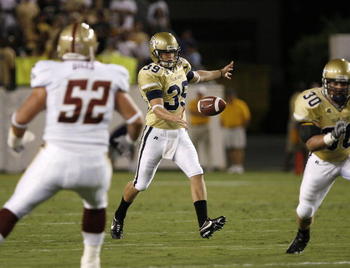 The Georgia Tech product was signed in early February 2010 to challenge Rocca for the position. A 2008 sixth round pick of the Washington Redskins, Brooks has had a rough start in the NFL.
He was released in his rookie year by the Redskins and was signed to Green Bay's practice squad. He didn't make the final cut for the 2009 season with the Packers and didn't play the entire season.
The positive twist to this story is David Akers' NFL career had a similar beginning.
Overall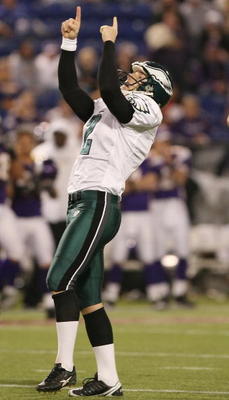 With a new coordinator in place, the Eagles have already addressed the fact that the special teams unit is an area that needs a change in direction.
Under Andy Reid, it's imperative for reserve players to be productive in this area to make the team.
Akers and Dorenbos will definitely be back in 2010. The position of punter, on the other hand, is up in the air.
Rocca will likely receive an RFA tender. The majority of the people that will comprehend that move work at The NovaCare Complex.
Brooks should give Rocca a decent challenge, but that remains to be seen.
I'm sure he'll receive a tender, but if Pittsburgh Steelers punter Daniel Sepulveda makes it to free agency, I'd like the Eagles to pursue him.
Of the pending free agent punters, Sepulveda had one of the best averages in pinning the ball inside the 20 yard line.
Keep Reading

Philadelphia Eagles: Like this team?