The 10 Most Anticipated Football Games of 2010 Involving SEC Teams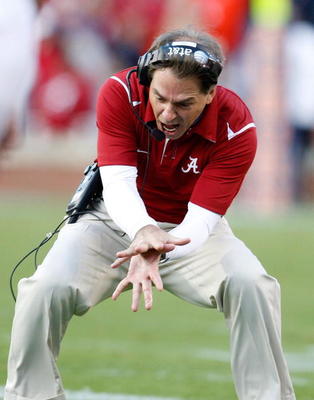 If boredom has set in, don't worry you're not alone. The winter games just aren't doing it for me. I need football and I need it now. Ooh wait, I've got seven months to wait.
Oh well, at least we can now set the slate for what should be some wild, pressure packed, and some sick SEC football match-ups for the 2010 season.
Lets check out the the list and at least feed our addiction for a little while longer.
10. Penn State at Alabama (September 11)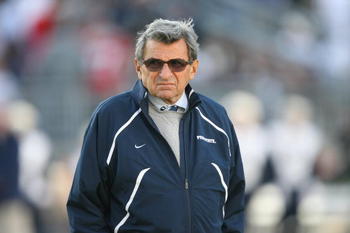 If Penn State can pull this one out in Tuscaloosa, I'll be really surprised. But how would that be for Joe Pa in what could be one of his last seasons in happy Valley. Don't count on it though. It will be a good game but Bama wins it: 34-17
9. Alabama at Arkansas (September 25)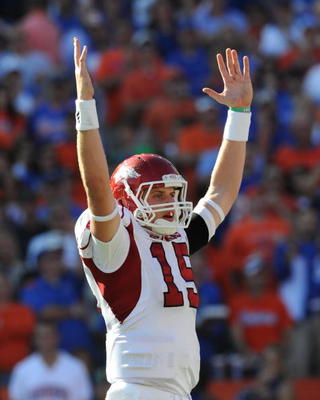 You could be watching a Heisman hopeful in this game. Talking about Ryan Mallett. He single handedly almost took down Florida last year and with a few breaks. The hogs could put a major damper on Bama's SEC title hopes with this SEC west duel in Fayettville. I'll be watching.
Bams wins by a late field goal 37-34
8. Auburn at Mississippi State ( Septemeber 11)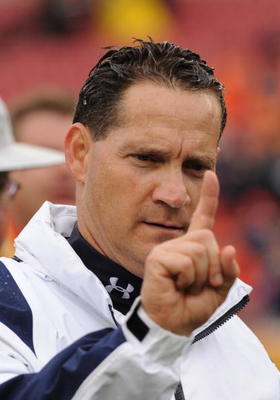 Chizik was booed and harassed when he off boarded a plane prior to last years season. Now the War Eagle loves him. This game pits two up and comers in Mullen and Chizik. Should be a nice game to watch:
Mississippi State wins in Starkville 28-21, and cowbells go bizerk
7. Ole Miss at LSU ( November 20th)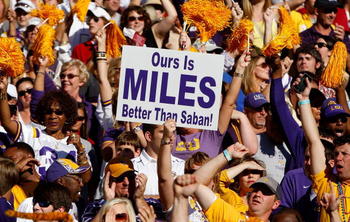 Simply put, If Les the Mad Hatter Miles can manage the clock the proper way, there is no way that Ole Miss goes into Death Valley and beats LSU, most likely at night on the bayou.
LSU has had trouble with Ole Miss recently, but this one won't be one of those.
Bayou Bengals win it 24-14
6. Alabama at Tennessee (October 23rd)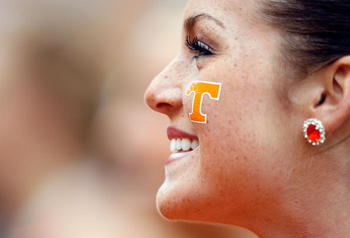 This is the game of the year for the Vols. If you don't think that Dooley will have these guys ready to play in this one, "Whoa Nelly," to quote our friend Keith Jackson. Remember last year when UT was a Terrence Cody arm length from ruining the Tides magical run.
Emotions are at a fever pitch for this one. I may actually travel to Knoxville to see this:
Bama again tempts fate and recovers a Vol fumble with :35 left to secure the win 29-28......Sorry Vols
5. Appalachian State at Florida (November 20th)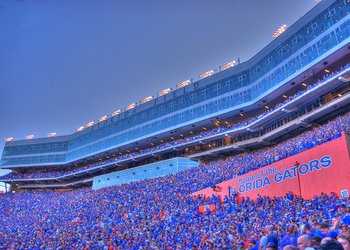 Just ask Meeeeechigan what they think of App State. I'm not sure that they have the firepower to hang for a full 60 minutes with the Gators, but if you're a Gator fan are you really overlooking this non conference game?
I'm really not, in any way, shape or form. Thank goodness we're in the Swamp in November
Gators 34 App State 21
4. Arkansas at S. Carolina (November 6th)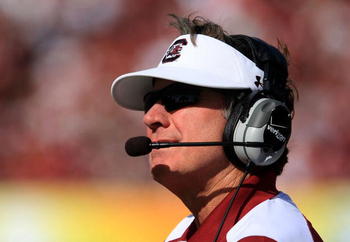 The atmosphere in Columbia will be at a fever pitch and this match-up could go a long way to figuring out if either of these two are for real. It's late enough into the season and for Spurrier its time to make it at SC.
Carolina pulls a mild upset at home 38-32
3. LSU at Florida (October 9th)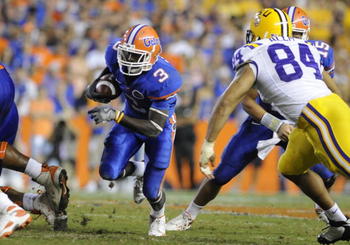 The hype surrounding Jordan Jefferson will be high. Its almost certain to be a night game on CBS. The Gators have won the last two vs LSU at home going back to Tebow jump pass to Tate Casey.
Demps and Rainey too much for the LSU defense as Florida wins 26-21
2. Georgia vs. Florida (Jacksonville October 30th)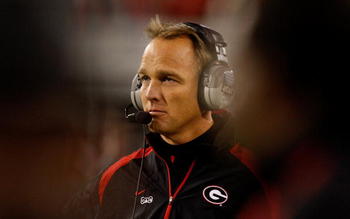 This game could have blowout written all over it, but something tells me that the UGA boosters are getting a little tired of losing to UF.
I expect UGA and Richt to come out firing and trying to do everything they can to disrupt Brantley. Unfortunately, it won't work once again as UGA and Richt fall to the Orange and Blue 30-13
2. Auburn at Alabama (November 27th) Tie.....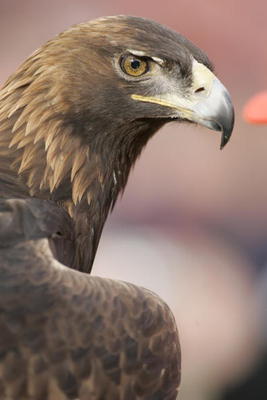 Think last year was good? Just wait till this year in Tuscaloosa. Circle this one on the calendar and lock the doors.
Bama wins 17-16
1. Florida at Alabama (October 2nd)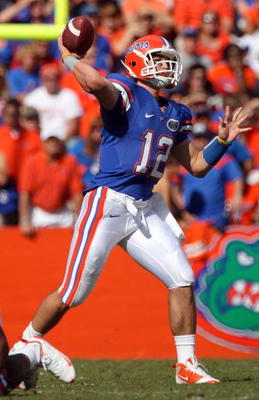 In the past 3 meetings, the Gators are 2-1. Albeit a humiliating loss in last years SEC Championship game. Will Florida be ready to handle Tuscaloosa? Not sure.
The question is how will Urban Meyer game-plan for this game. Too soon to tell now of course.
Florida wins in overtime on a pick six by Will "The Thrill" Hill
UF 21 Bama 15
To set up a rematch again in the SEC title game
Keep Reading

Florida Gators Football: Like this team?