2010 Winter Olympics: The Hottest Lacy Schnoor Photos and Videos on the Internet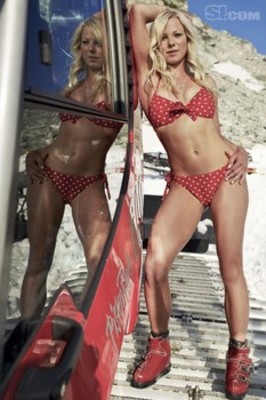 Lacy Schnoor is a freestyle skier who specializes in aerials.
That mean she launches her body high into the air off of a 13 foot jump, twists, flips, and spins her body, and ultimately sticks the landing like Mary Lou Retton in Los Angeles in 1984.
In other words, she got way bigger stones than you do.
The blonde bombshell will compete at the 2010 Olympic Games in Vancouver, but recently made headlines for another reason--her photo spread for the 2010 Sports Illustrated Swimsuit Edition.
We'll take a look at the spicy video from that photo shoot at the end of the slideshow, but first let's take a little time to meet Lacy Schnoor.
Something's Missing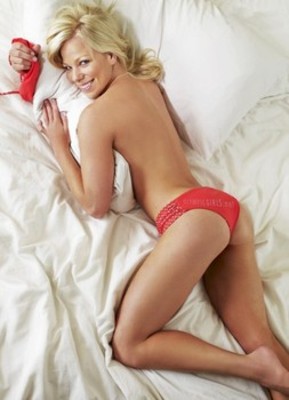 What's better than that pic of Lacy in a tiny red bikini from our first slide? How about a pic of Lacy in only half of a tiny red bikini?
Lacy in Action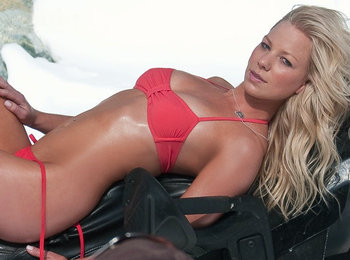 To really appreciate Lacy's talent you need to see her in action. Aerials are nuts! Lacy takes a spill at the end up this run at the Deer Valley Resort in Park City, Utah, but is no worse for the wear. In fact, she is feeling good enough to show us that pretty little smile.
Warming Up by the Fire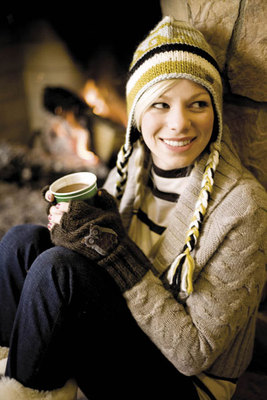 What better way to warm up after a cold day on the slope than a cup of hot cocoa by the fire? Lacy was actually a competitive gymnast before an Olympic outreach program opened her up to the world of freestlye skiing aerials. Lacy's late start in the sport makes her trip to the 2010 Winter Olympic Games that much more incredible.
Might as Well Jump!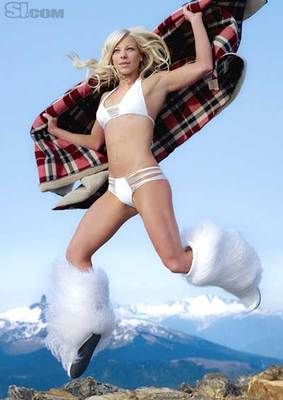 Spending time high above the Earth is nothing new to Lacy, but she usually doesn't wear this smoking hot white bikini when doing so. For the record, no animals were hurt in the making of Lacy's boots.
On Her Way to Vancouver!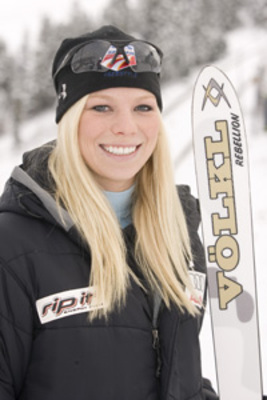 Here is a clip of Lacy immediately after earning the right to represent the United States at the Winter Olympic Games in Vancouver. The beauty discusses her winning run and her hopes for success in Vancouver.
Lacy's Trademark Pigtails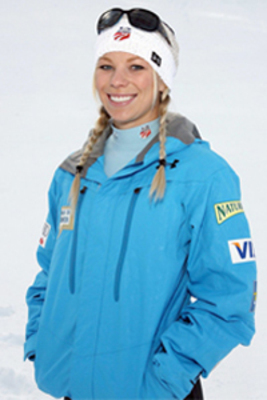 Lacy often wears her hair in pigtails, which may be the cutest thing I've ever seen. If you ever are lucky enough to land a date with Lacy, take her hiking or boating, which are two of her favorite activities.
Lacy in Sports Illustrated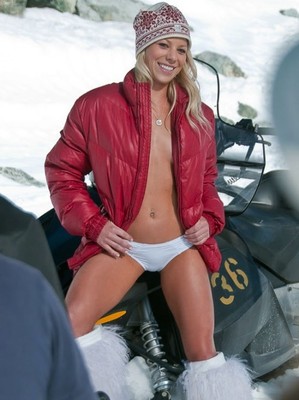 Lacy's Sports Illustrated Swimsuit Edition video is smoking hot. Don't just take my word for it, watch it now!
If video does not load, click on video below the video box, then scroll down to Olympic stars, and click on Lacy.
Link to 2010 Winter Olympics: The Hottest Allison Baver Photos and Videos on the Internet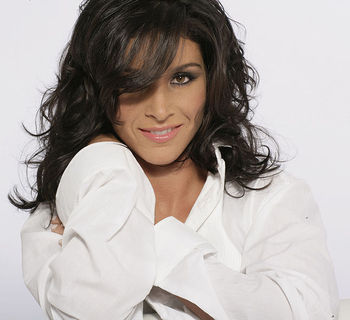 Keep Reading