SEC Power Rankings: Rating the Top Freshmen Impact Players for 2010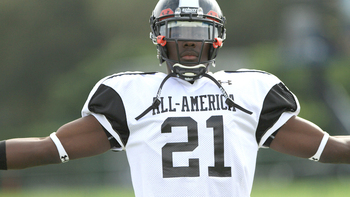 It's been touched on plenty these past few weeks that the SEC brought in some of the best talent across the country on National Signing Day 2010, but not all of that talent is ready to make an immediate impact.
However, some of those SEC signees will be ready to rock your TV set, and possibly your team, as soon as this year. These guys, they're a special group. Not just anybody can walk into the SEC and play as a freshman, but this gang has a legitimate chance to leave their mark in their first season.
Number 1: Marcus Lattimore, South Carolina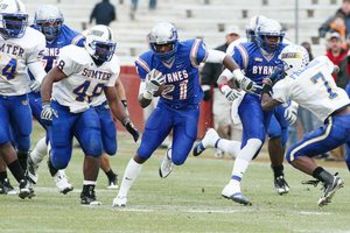 He's the running back that Steve Spurrier couldn't have dreamt into his offense for 2010. Lucky for him that Lattimore played his high school ball in SC. USC's offense has an experienced QB in Stephen Garcia, as well as two play-making receivers.
Throw Lattimore into the mix and you have a very formidable SEC East offense. USC didn't have a true ball carrier last year but, with Lattimore coming into Columbia, the Gamecocks won't have that problem anymore.
Number 2: Spencer Ware, LSU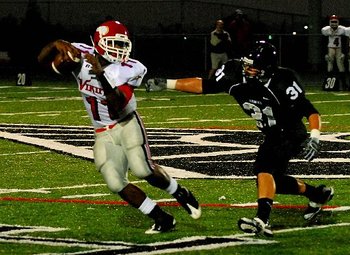 Spencer Ware was the leading rusher in the Army AA Bowl, but that's not the only reason why Les Miles should be excited to welcome him to Baton Rouge. This 5-star back couldn't come at a better time with Charles Scott and Keilan Williams leaving.
Ware is a tremendous athlete, but he's also a bruiser with his tremendous size. He will probably end up playing running back and has a chance to factor into the speedy LSU offense this season.
Number 3: Michael Dyer, Auburn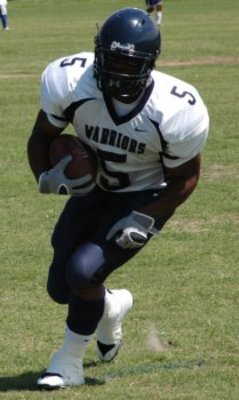 Gene Chizik got a good one out of Arkansas. He also lost a good one in Ben Tate to graduation. Michael Dyer should help solve that problem though. Tate led the Tigers in rushing for 3 years, including his breakout 2009 season under Gus Malzahn's offense.
Dyer is thick, quick, shifty and athletic and, with no "true" proven every-down back for 2010, Dyer has a chance to put up Tate-type numbers in his first season on the Plains.
Number 4: Da'Rick Rogers, Tennessee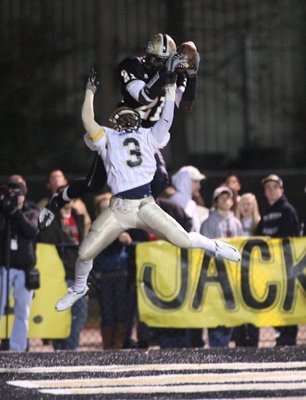 Da'Rick Rogers was almost a UGA Bulldog, then new UT Coach Derek Dooley swooped him up. With the loss of Markeith Ambles (USC Trojans), it's a good thing he did.
Rogers has a chance to make a Julio Jones-type impact that Alabama received in 2008. He'll immediately enter highlight films and is a near-lock to make the All-SEC team with his superior ability to get up and bring down a football, as witnessed above in the photo above.
Number 5: Matt Elam, Florida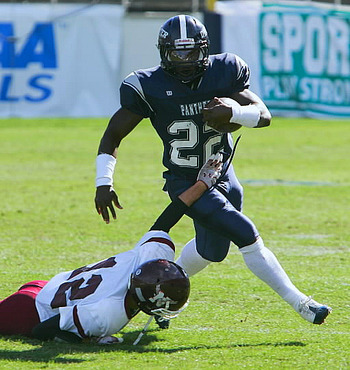 Gone are secondary stars Joe Haden and Major Wright and, after bringing in some top notch talent on defense, the Gators will look to Matt Elam to eventually step into this role.
However, his speed is way too good for him to not be on the field in 2010. Even bigger is the fact that KR/PR Brandon James is gone and just watching Elam on film will show you that's he's ready to take over this role right now for Florida.
Number 6: DeMarcus Milliner, Alabama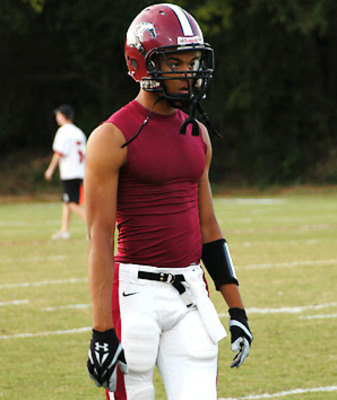 We all know how stingy Alabama's defense was in 2009 and, while they lost some key components to that unit, the 2010 defense should be very good as well.
Losing some pieces to the secondary usually hurts a team, but when you land the top DBs in the country back-to-back years, you usually turn out just fine.
DeMarcus Milliner has an odd combination of size and speed and, at DB, that's more than helpful. Milliner will have a chance to play early as 'Bama looks to replace Kareem Jackson and Javier Arenas in the secondary.
Number 7: TJ Stripling, Georgia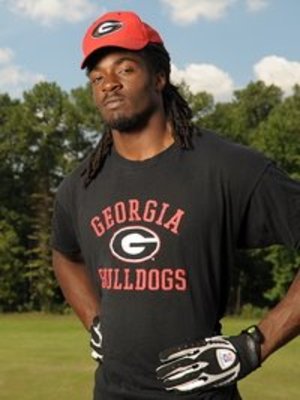 With the new 3-4 defense DC Todd Grantham has brought to Athens, TJ Stripling will help bring a massive pass rush on the outside for the Bulldogs. While he may not be an every down guy immediately, Stripling should have no problem excelling in his first year.
Pass rushing is his strong suit and, if he can put on a little more muscle, he could become an elite defensive lineman in the SEC. Better yet, with his speed and ability to get to the ball quickly, putting Stripling at OLB might not be a bad play either.
Number 8: Ronald Powell, Florida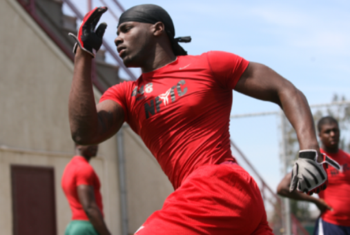 Rivals.com rated Powell as the top player in the country in 2010, and with the Gators best pass rusher (Carlos Dunlap) headed to the NFL draft, they'll need someone to get to the QB.
While you can't forget that Florida, much like Alabama, has been stockpiling talent these last few years, Powell may be too good to keep on the sidelines. He has everything you want in a DE, and Urban Meyer is ready to see what Powell can do in the SEC.
Keep Reading