UFC 110: Action Packed or Action Flopped?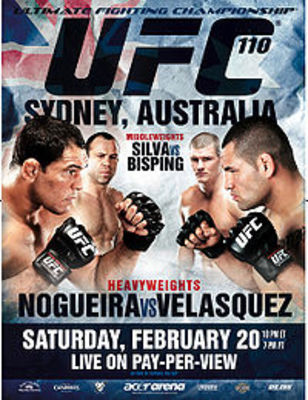 Hello! I haven't done one of these in awhile so I thought I'd get one done with the upcoming event UFC 110! In here I'll disuss my views on some potential bouts to watch out for, some fighters who are on a sink or swim dilemma with the UFC and how well this card might hold up. Without further ado, lets begin!
Fights To Watch Out For!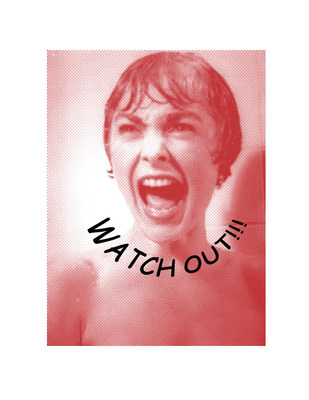 This card has some pretty good match ups. To me, some better then others. From James Te-Huna vs Igor Pokrajac to the Main Event Antonio "Minotauro" Noqueira vs Cain Velasquez. I'll focus on my Top 3 fights.
James Te-Huna vs Igor Pokrajac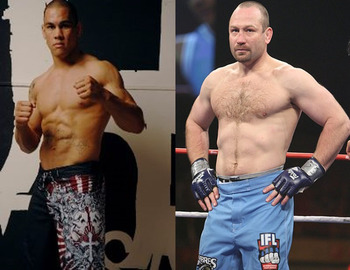 2 weeks ago I had no idea who James Te Huna was. Today, I know enough. I have a friend down in New Zealand who trains in a local gym with James. That is, before Huna got the call to fight with the UFC. I've received a few videos of my friend Stuart training with James a bit. I even got a Cage Fighting Championship vid from my friend of James and this guy can duke it out. He's very skilled stand-up skills and Muay Tai, though his ground control was superb. He'll be an up and comer in the UFC, hopefully he doesn't get the octagon jitters that have plagued some others who were expected to make some noise.
Joe Stevenson vs George Sotiropoulos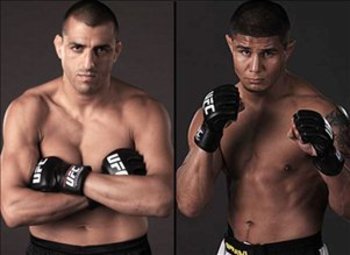 I'm not very fond of Joe Stevenson, though there's no doubting his ability. Though I'm not interested in this fight because of Stevenson. George Sotiropoulos is 4-0 in the octagon and he appears to only be getting better. His ground game improves every time he steps in the octagon and has some pretty good striking. I'm expecting some fast paced action which won't make it past the 2nd round... hopefully!
Antonio Rodigo "Minotauro" Nogueira vs Cain Velasquez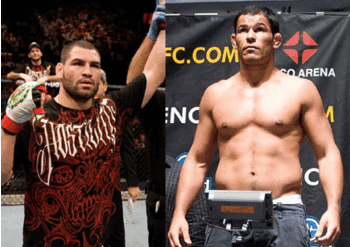 Finally, of course, Antonio Nogueira vs Cain Velasquez. Two of MMA's top 10 Heavyweights going at it. Big Nog still fights in a class of his own. His BJJ is envied by some and his respect is sky high. Though it's true he's not as good as he used to be, that doesn't really matter as long as you're still racking up some wins and putting on some great fights. As for Cain, he's looked impressive in his recent fights and posing a problem for many of the Heavyweights in the UFC, including Big Nog. I'm a fan of both and wouldn't mind either of these two men winning, though I'd rather see Cain come out on top.
Sink or Swim!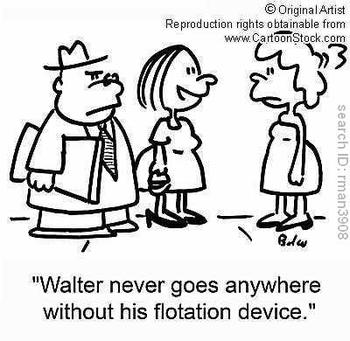 SINK OR SWIM!!! There are 3 fighters who I feel are on the verge of getting the big boot. Stephan Bonnar, Keith Jardine and making a second debut Chris Haseman!
Stephan Bonnar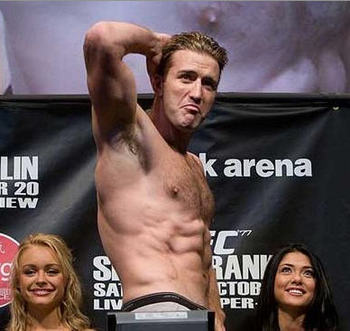 Wha? Who? Haven't we heard about this guys winning problem once before. Well, we're at it again. Stephan Bonnar lost to Jon Jones and Mark Coleman 0_o by a unanimous decision. Now he'll be going up against Krzysztof Soszynski for quite possibly his job. Can he do it, defy the odds once again and come up with another victory ending his two fight losing streak or crumble in the hands of Krzysztof Soszynski? The world may never know... until Saturday.
Keith Jardine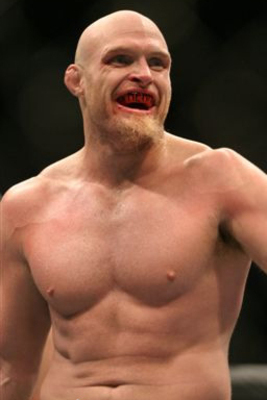 Keith Jardine and his awkward stance is possibly going to lose his job if he loses yet another fight. Jardine has lost 3 of his last 5 either by KO or decision. Not a recipe for success if you ask me. Although Jardine's style is exciting, it's also dangerous to his health. While I am a fan of blood, gore, knockouts and reckless endangerment, I find myself caring for some of these guys. Jardine is one of them. I wouldn't want him to lose his job, but his health is much more important. The mans a fighter though.. so keep on keepin' on!
Chris Haseman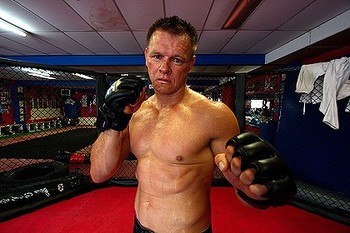 This just might be another 'Hello' and 'Goodbye' for the 40 year old. At UFC 38, this very man faced off against Evan Tanner... lost and hasn't returned until now. Can it happen again, WILL IT HAPPEN AGAIN? I say... who cares! I thought I might just bring it up.
Final Thoughts!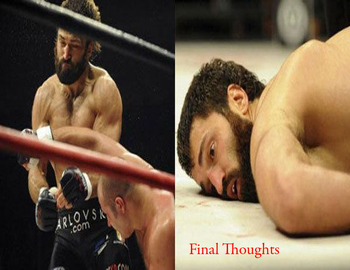 Ok, all in all. This is going to be an ok PPV. On top of the 3 fights I'll watch out for, fighters I'll be watching out for is Ryan Bader who's looking to stay perfect and Michael Bisping who has looked unimpressive against his last opponent Denis Kang. Hopefully he'll get right back on track against an off track Silva. So what are you're thoughts on UFC 110 as a whole folks?
Keep Reading