The 30 Hottest Fictional Cheerleaders In History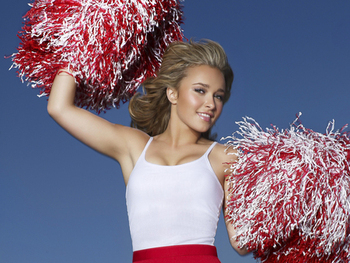 Whether you like it or not, oftentimes cheerleaders are just as much a part of sports as the athletes themselves. When you say Dallas Cowboys, part of you thinks Emmit Smith and Troy Aikman, but another part of you thinks "cheerleaders."
For some reason, as men, we are drawn to the cheerleader. Whether it's the skirts, the flips, or just the fact that when you were growing up just about every hot girl took up cheerleading at some point.
And anytime there's been a sports movie or TV show, you can bet there's a cheerleader in there somewhere. So in honor of our favorite pom-pom holders everywhere, here are the 30 hottest fictional cheerleaders in history.
No. 30: Shenae Grimes—Degrassi: The Next Generation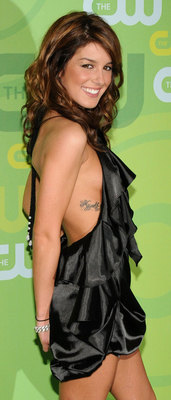 I hear there's this Canadian show where Shenae is a hot cheerleader. I guess. In honor of the Winter Olympics, I'll allow it.
No. 29: Christina Milian—Love Don't Cost A Thing and Bring It On (5th Movie)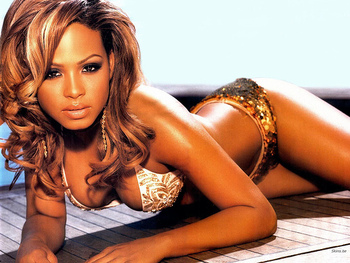 Christina Milian is good at three things: looking sexy, singing, and starring as a cheerleader in movies that I wouldn't touch with a ten foot pole.
No. 28: Meghan Heffron—Blue Mountain State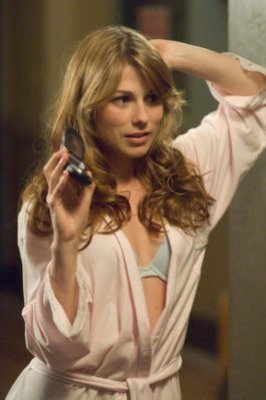 I don't know of anyone who has seen Blue Mountain State on Spike TV, but I can tell you it's about a football team and it involves a lot of drugs and sex. So there must be a super sexy head cheerleader in there somewhere, right?
Sometimes it's too easy.
No. 27: Kristy Swanson—Buffy The Vampire Slayer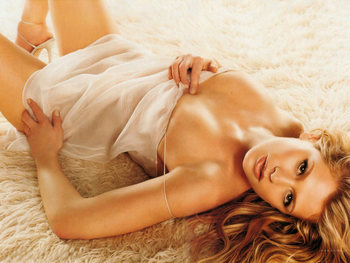 Kristy Swanson originated the pom-pom-bearing vampire slayer in the movie version long before Sarah Michelle Gellar. And I have to say, seeing a chick in a cheerleading outfit kick some ass is pretty much a turn on. No wonder that became a geek phenomenon.
No. 26: Christina Applegate—Married With Children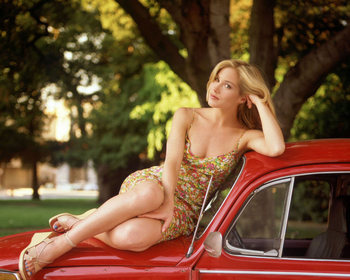 Way before Ron Burgandy wanted to be on her, Christina Applegate was the extremely dumb, but extremely hot daughter on Married With Children.
If you were a teenage boy in the 90s, you wanted to get with Christina Applegate, and seeing her in the occasional cheerleader outfit didn't really make it that much easier on you.
No. 25: Hilarie Burton —One Tree Hill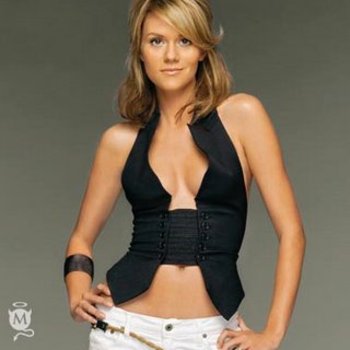 Any time you have a TV show set in a high school, one of the main characters has to be a cheerleader. I believe it's in our constitution.
However, on One Tree Hill they were pretty much like, "Screw it, let's have both our female leads be cheerleaders and go ahead and put both the guys on the basketball team. Is it lunch yet?"
No. 24: Julie Gonzalo—Dodgeball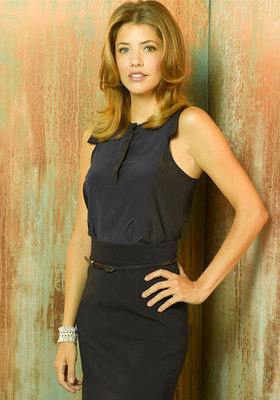 You may not know the name Julie Gonzalo, but you'll recognize that face when you realize she was the cheerleader Justin Long was crushing on during Dodgeball. Hell, I'd probably join the cheerleading squad to be next to her, too.
No. 23: Jennifer Aniston—Friends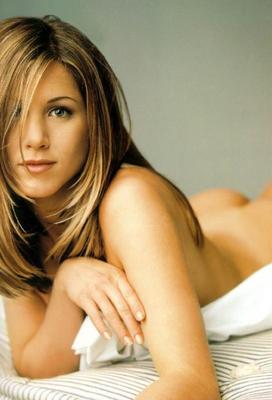 So Jennifer Aniston may not have been a cheerleader during Friends per se. But flashbacks at least gave us a glimpse of what her as a cheerleader would look like and had us longing for the uniform to come out of storage.
No. 22: Charisma Carpenter—Buffy The Vampire Slayer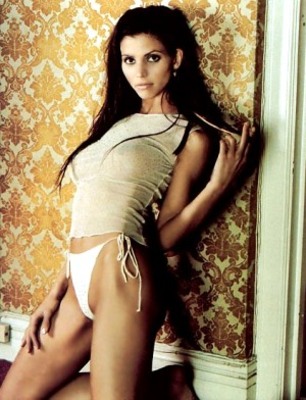 You can take one look at this chick and be like, "Oh, she must be the bitchy cheerleader." But hey, just because it's a cliche, doesn't mean it can't be extremely hot and enjoyable.
No. 21: Jaime Pressly—Not Another Teen Movie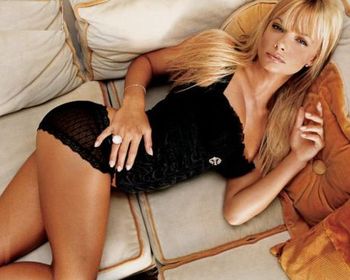 In case the bitchy cheerleader wasn't considered a stereotype earlier, Not Another Teen Movie cements it. And did Jaime Pressly played one perfectly. She embodied that girl that is so terrible you want to just rid the world of her, but so hot you want to sleep with her at the same time.
No. 20: Kristen Kreuk—Smallville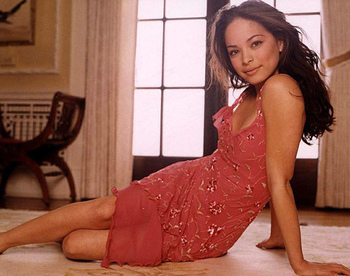 Sure there's Kryptonite but, in Smallville, Superman's first visible weakness was this sexy cheerleader. I don't blame him.
No. 19: Mena Suvari—American Beauty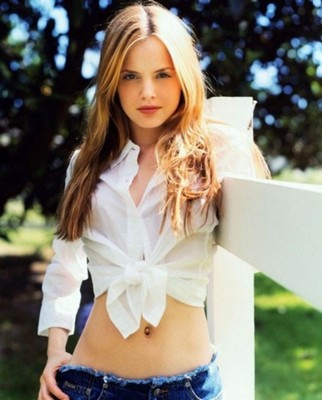 You know you're hot when seeing you in a cheerleading outfit single-handedly brings on some guy's midlife crisis. Such is Mena Suvari in American Beauty.
No. 18: Sarah Roemer—Fired Up!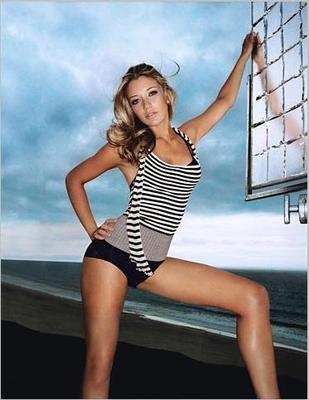 Gimme an "H." Gimme an "O." Gimme a "T." What's that spell? Sarah Roemer in Fired Up! Plain and simple.
No. 17: Kate Mara—We Are Marshall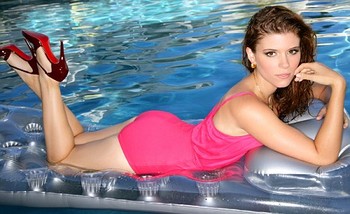 This saucy redhead only got to play a cheerleader back when they showed about as much skin as Muslim woman in We Are Marshall, but you could see right through the sweater (not literally) that she was a super hottie. This just proves it.
No. 16: Sarah Michelle Gellar—Buffy The Vampire Slayer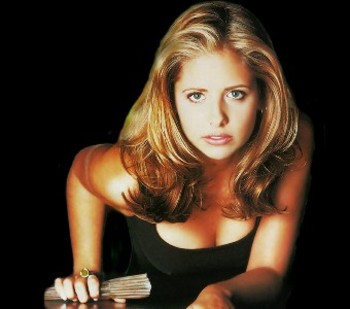 Normally, happy, peppy cheerleaders annoy the crap out of me, but even a seemingly on happy pills Sarah Michelle Gellar still gets my motor running.
No. 14 & 15: Carmen Electra & Amy Smart—Starsky & Hutch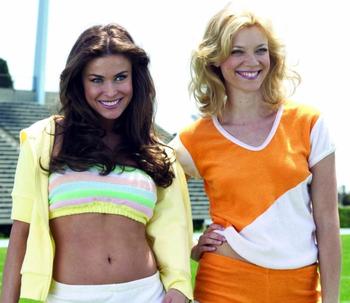 What's better than two smoking hot cheerleaders? Two smoking hot cheerleaders that are up for just about anything. I don't remember if Owen Wilson is Starsky or Hutch, but what he is, is lucky as hell.
No. 13: Denise Richards—Wild Things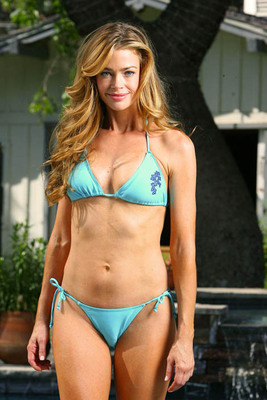 I think I speak for most every man on the planet when I say that Denise Richards in Wild Things was one of the best things of all time. And what was her character in the movie? That's right, a cheerleader.
It's like they took everything guys wanted (cheerleader, topless girl fight in a pool, topless girl make-out scene in a pool) and threw it all into a movie. And wasn't there a plot or something? Aw, who cares?
No. 12: Dianna Agron—Glee and Heroes
I admit it, I've seen Glee, but it's totally worth the hour of drivel to watch Dianna Agron do her thing. She's much hotter to watch in action than in a picture. She's hot when she smiles, but she's on fire when she is shooting daggers at you.
No. 11: Molly Sims—Fired Up!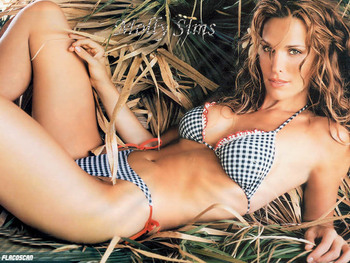 This was a tough decision. Does a cheerleading coach count in this list? I say yes, because she's actually doing some cheerleading, but mostly because I just can't say no to an opportunity to show more Molly Sims.
No. 10: Ali Larter—Varsity Blues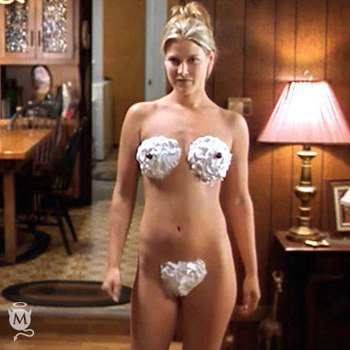 If Larter's overt sexuality didn't make you want her during Varsity Blues, this whipped cream bikini pretty much made the decision for you.
No. 9: Brooke Langton—The Replacements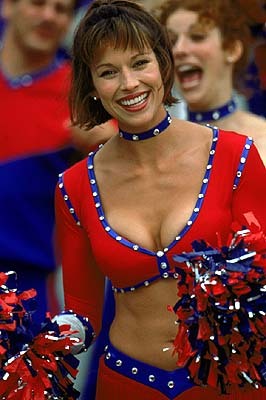 Brooke Langton can do a million other movies (although, I'm not sure she's done much of anything), but she will always be the hot, sexy, and cool cheerleader in The Replacements. I'll even watch a couple hours of Keanu Reeves just to see her.
No. 8: Gabrielle Union—Bring It On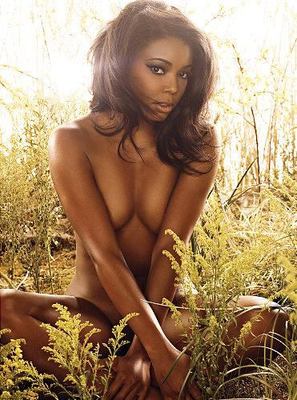 Is it just me or does Gabriella Union just keep getting hotter? We got a taste of it in Bring It On as a sassy cheerleader, but she didn't realize her full potential till she took the cheerleader outfit and, well, everything else, off.
No. 7: Sophia Bush—One Tree Hill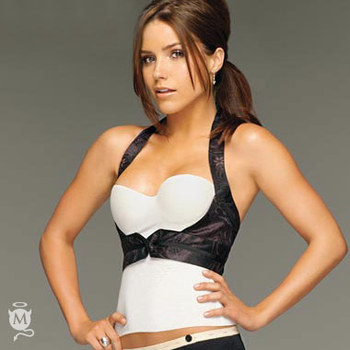 Some women just ooze sexiness. For me, Sophia Bush is one of those women. I don't care if she's on a terrible show or dated Tony Romo for a little while, she might as well be a noise violation because she's got "fine" written all over her.
No. 6: Mila Kunis—That 70s Show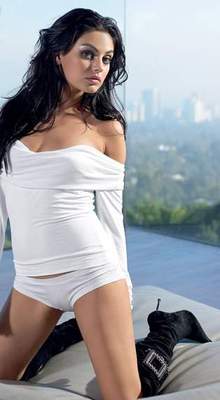 When you're hell bent on being the most popular girl in high school, it pretty much requires you to be a cheerleader, at least in movies and TV shows. In real life you just have to be hot, regardless of what the hell you do in your spare time.
However, I'm not really complaining that this meant Mila Kunis' character had to be a cheerleader in That 70s Show.
No. 5: Eliza Dushku—Bring It On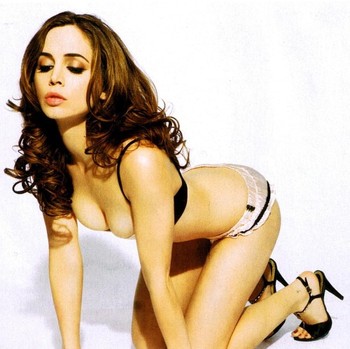 I've said it before and I'll say it again, Bring It On is actually watchable just for Dushku alone. Her too-cool-for-school badass thrown into a cheerleading outfit is trumped only by her car wash scene.
No. 4: Megan Fox—Jennifer's Body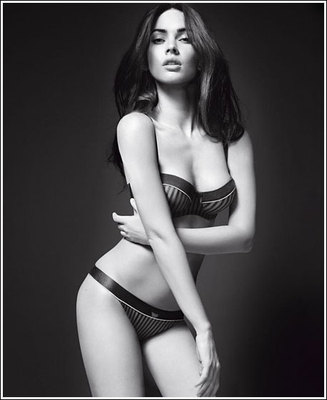 Probably the scariest thing about Jennifer's Body was Megan Fox trying to act, but at least we got to see her strut her stuff in a cheerleading outfit, even as she was snacking on some poor high school kid.
Fooling around with her just might be worth dying for, I'll go ahead and put that out there.
No. 3: Hayden Panettiere—Heroes and Bring It On (3rd Movie)
In the first season of Heroes, when it was actually watchable, the tagline "Save the cheerleader, save the world" was ingrained in our brains. It probably wouldn't have been quite as memorable if Hayden Panettiere wasn't the cheerleader.
Even if the world wasn't at stake, I'd save the hell out of her.
No. 2: Minka Kelly—Friday Night Lights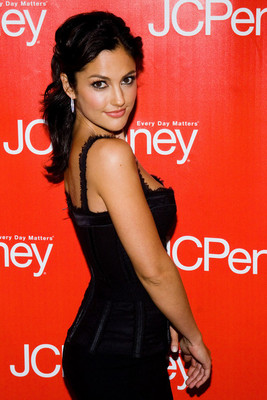 One of the crown jewels of fake cheerleaders, Minka Kelly was not only hot, but she could act her ass off too (not literally, I like it where it is). She played the part of the sweet and innocent, yet not, cheerleader to perfection.
No. 1: Tiffany Amber Theissen—Saved By The Bell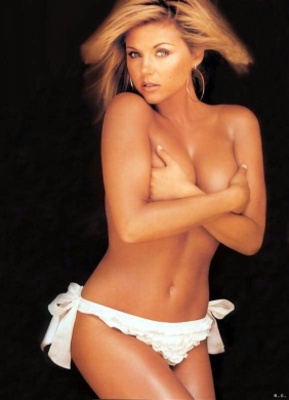 Kelli Kapowski. That's all I gotta say.
Keep Reading