The Best Players in the Nat'l League (1-10)
The list of the best NL players in 2009 from Albert Pujols to Adrian Gonzalez. The format is numbered from one through ten. This is hitting only, not pitchers. I judged this from RBIs, to hits and rankings on the 2009 MVP ballot and the all star game, to their stats and to their pure talent and ability to play the game that is America's Favorite Pastime.
1. Albert Pujols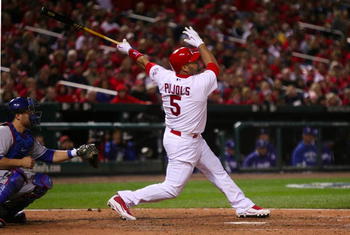 Sad to say for me, Its Pujols (I'm a Prince fan so he annoys me). Pujols was NL MVP in 2009 so he deserves it. Pujols had a ridiculously awesome AVG (.327) and has NEVER hit under .300 and this year is no exception. Pujols hits for AVG and Homers which is why I give him the place of First in my ranking.
2. Hanley Ramirez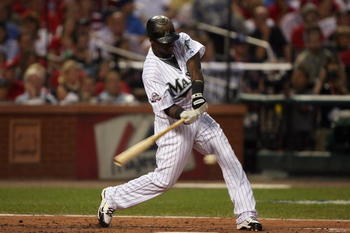 Ok, He deserves #2 in my ranking. His Avg was amazing with .342 , His HR count, above Average with 24, and his RBI count at 106 is way above average. This kid (though a lot older than I) has potential and is already a star at the age of 26. #2 here you are.
3. Prince Fielder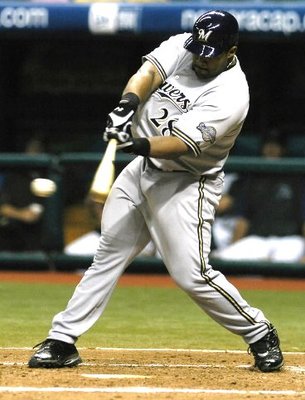 This Big guy is Ridiculous. 1 Homer shy of the league leader (Pujols) with 46, tied for first place with 141 RBIs. This guy WILL be the best in the league and is bound to win multiple MVPs in his career. His career will be better if he keeps off the weight and if he has a long term contract.A long term contact will keep the anxiety off and keep him hitting homers just as Prince does and will do for the rest of his career(Hopefully it will be in Milwaukee) Expect great things from this 25 year old. #3, you're great.
4. Ryan Howard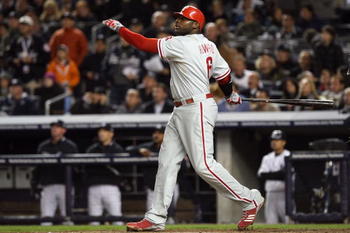 I'm not quite sure if he is a veteran or a newbie but nonetheless he is great. Pujols, Howard, and Fielder make up the top of the HR mashers in the NL and Howard deserves to be there. This guy can hit for RBIs, HRs, and extra base hits with 141 RBIs and 45 HRs. Though he hits extra base hits, his average is good, but not amazing like Braun and Pujols are. But isn't all that bad with .279, which is much higher then the league average. So hello, #4
5. Ryan Braun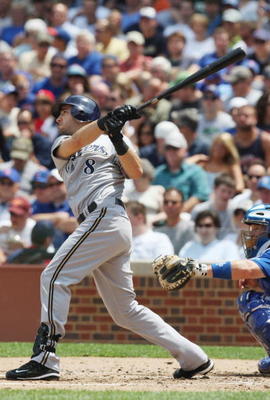 No You say? Well Ryan is one my most favorite players that ever lived, but let's keep this unbiased. Ryan's season was monster at that. He DEFINITELY hits for average with a .320 Avg, and also hits for homers with 32. He hits for RBIs with 114 along with the power. With Braun in Milwaukee, expect to see baseballs flying off the Miller Park Fences. His numbers show it all and is turning out to be another Albert Pujols. Hola, #5.
6. Chase Utley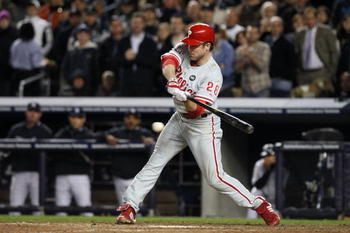 Utley is #6 and deserves this or better maybe. Though his numbers aren't as great as Ryan Braun's, they are Definitely equal in skill. Utley's WS performance was unforgettable and wasn't surprising because of his power and skill. In 2009, he hit .282 with 31 homers and 93 RBIs. He wasn't an Albert Pujols but sure deserves recognition for his swift hitting and power. Utley, here's #6
7. Andre Ethier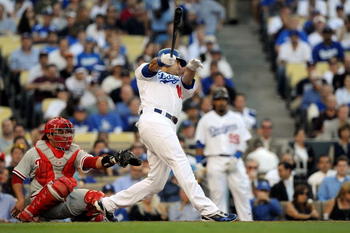 "Captain Clutch" as Captain Morgan called him when naming the MVP candidates, Andre Ethier fit that name perfectly. In the Post-season that name didn't change when his clutch performances were his trademarks. His performance wasn't altered before that either. In 2009, Ethier hit for a .272 Average with 31 Round-trippers and 136 runs batted in. #7, heres your award for your bats and clutch performances.
8. Matt Kemp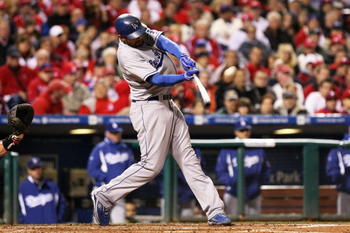 12th in RBIs? Why should he be on the list? Well when the league leaders hit 141 runs batted in, 12th isn't half-bad. So, what is their to say more? Matt Kemp must be and is GOOD! Here are the stats that prove it: in 159 games, Matt Kemp hit for a .297 Average with 26 Dingers and 101 runs batted in. Is he good? I think so and that is why I give him #8.
9. David Wright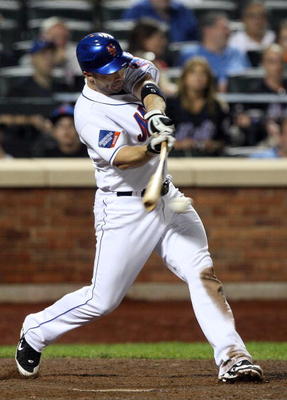 In 2009, David Wright's season with the New York Mets was disappointing compared to the usual numbers coming out of that bat. In 2009, Wright hit .307 with 10 homers and 72 RBIs compared to his 2008 season when he played in 160 of his games and hit for a .302 AVG with 33 Homers and 124 RBIs. David Wright, you have proved yourself worthy and deserve the #9 spot on my list.
10. Adrian Gonzalez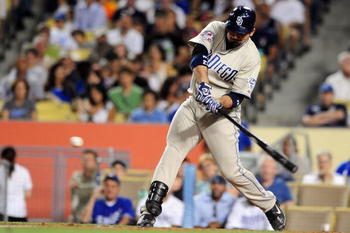 Adrian Gonzalez is the SAN DIEGO PADRES. Adrian, just being shy of the elite HR hitters in the NL, is still MONSTER and deserves to be with Prince, Pujols and Howard. Even his stats prove it because in 2009, A-Gonz hit for a .277 Avg, 40 Ding-Dongers and 99 RBIs. If thats not monster then I don't know what is ( The Sultan of Swat maybe?). Adrian, heres #10, we've saved the best for last( probably not).
Thanks for watching my slideshow!
Sorry I posted in before finishing it. Leave all feedback in comment form!
If you feel like it, you can take your own top ten and post it on the page!
Thanks!!
Keep Reading