2010 Winter Olympics: The 15 Hottest Julia Mancuso Pics on the Internet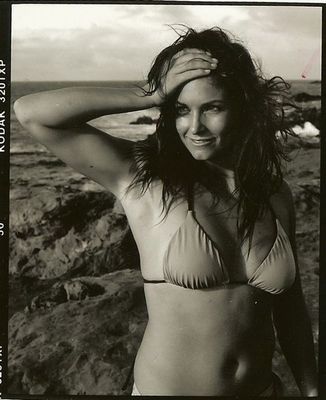 American Alpine skier Julia Mancuso won gold in the Giant Slalom at the 2006 Winter Olympic Games in Turin, Italy.
Yet, it's teammate Lindsey Vonn, who has yet to win any Olympic medal, who gets all the attention. Why? For one, Vonn's recent shin injury that may prevent her from competing in Vancouver has thrust her into the spotlight. Also, she is really hot.
Well gentleman, I have news for you: Julia Mancuso is also really hot too.
On the day before the start of the Winter Olympic Games in Vancouver, Mancuso announced she will be giving away free pairs of panties from her lingerie line Kiss My Tiara.
That should turn some eyes toward her, and when those eyes do turn, they will be very happy with what they see.
I present to you the the hottest Julia Mancuso photos on the internet.
Her Musical Side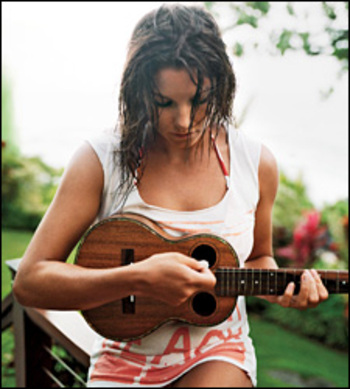 Apparently Julia likes to strum the ukulele from time to time. Insert your own innuendo here.
Hot Tub Julia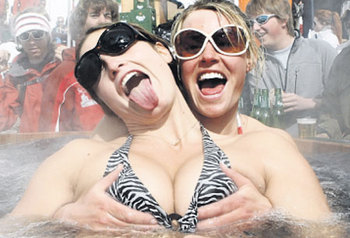 This sexy pic of Julia having fun in the hot tub is definitely a keeper. Fellow sexy skier pal Chemmy Alcott providing Julia a "lift" makes the pic that much better.
Snowy Julia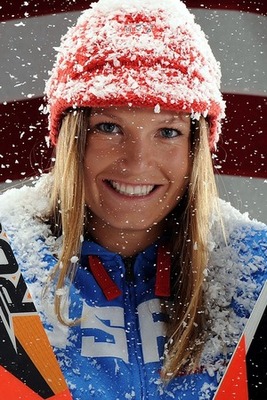 This promo shot of Julia for the Olympic Games shows that she still looks good covered up and decked out in ski gear. That's one cute snow bunny.
Outdoors Hottie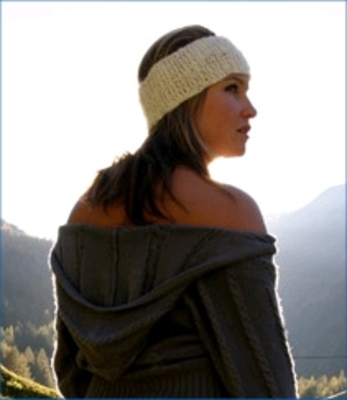 When she is not skiing, Julia enjoys outdoor activities of all types. Personally, I would follow Julia to the top of any mountain.
Surfer Girl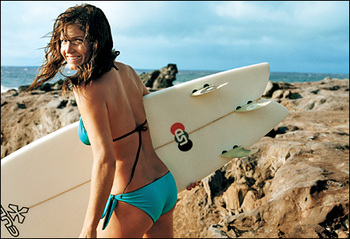 Did I mention that Julia also loves to surf? The ski bunny look is great and all, but her surfing get-up is pretty fantastic.
Walking the Red Carpet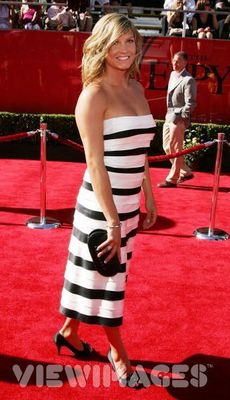 Here's Julia on the red carpet. The dress may make her look a little like a zebra, but I've never seen a zebra with a body like that.
Lange Spokes-model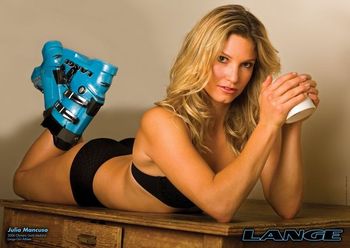 Julia is the spokes-model for a ski boot company called Lange. Yeah, I didn't notice the ski boots for 10 minutes either.
Lange Spokes-model Part II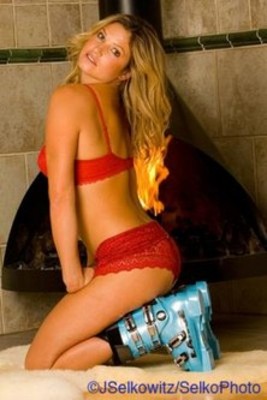 Simply because one pic of Julia in ski boots was not enough.
Business Girl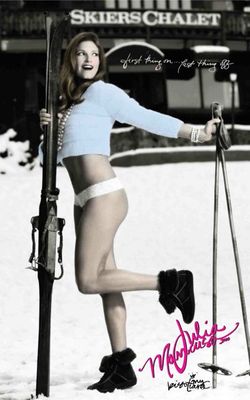 Julia has her own woman's lingerie line called Kiss My Tiara. This hot promo ad of Julia in her skivvies has appeared in various ski publications.
Gorgeous in a Parka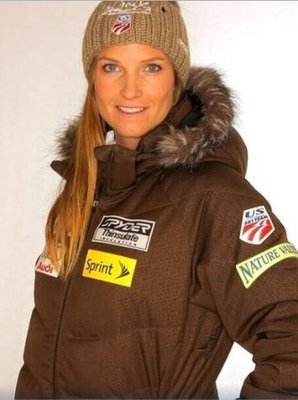 Even right before she jumps on the slopes, Julia is plain beautiful. This photo singlehandedly convinced me to switch my cell service to Sprint. Now that is advertising.
Between a Rock and a Hard Place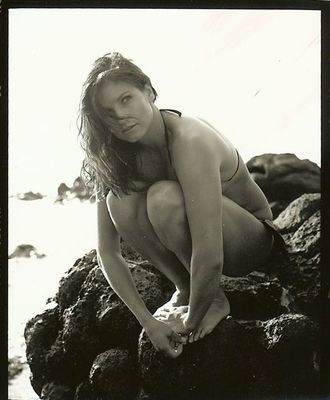 The Sports Illustrated Swimsuit Edition came out recently. Forget Brooklyn Decker, this picture of Julia belongs on the cover.
Somewhere Over the Rainbow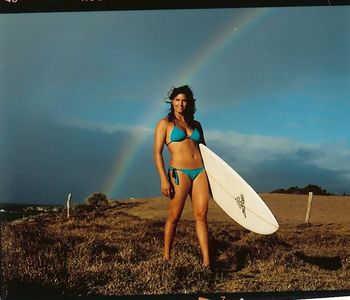 Here's Julia in that sexy blue bikini one more time. There is just something hot about a girl holding a surfboard.
Hitting the Slopes?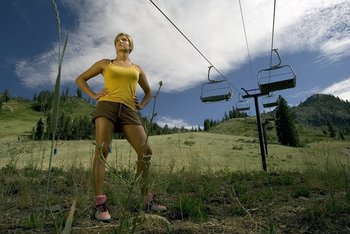 Julia's body is a temple. This picture is proof. She looks kind of sad that the slopes are void of any snow, but she still looks amazing.
Carlsberg in Hand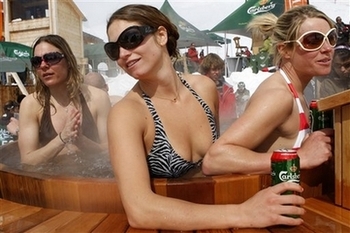 I know I already showed you one of the infamous Julia hot tub pics, but in addition to being sexy, this one shows Julia reaching for a nice cold Carlsberg. She likes beer. She just got hotter.
Link to 21 Hotties To Watch For At The 21st Winter Olympic Games
Keep Reading