4 Reasons Why Duke Beat UNC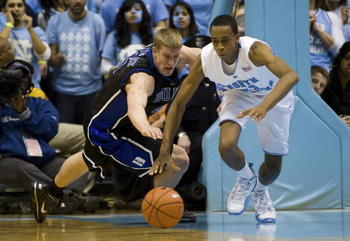 Duke beat UNC yesterday 64-54.
Duke held Ed Davis to only 4 points and UNC's guards had trouble with their passing from the very good defense by Duke.
UNC had 12 turnovers while Duke had just 8.
This caption has to be at least 300 characters but quite honestly, there isn't much else to be said, just watch the slideshow. I wonder if I am at 300 yet.
1. Three Point Shooting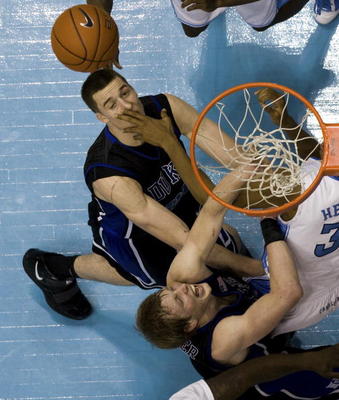 Duke made 9 out of 18 of their three's.
You may think that thats not very good, but it is when each one is key.
2. Jon Scheyer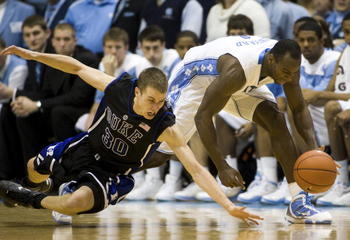 Jon Scheyer, a Player Of The Year candidate, had 24 points, 4 assists, and 5 rebounds in the win last night.
He has the ability to make big plays. I have almost never seen him get tense or rush when being trapped. He just calmly handles situations.
Scheyer was 5 for 9 from behind the arc.
3. Kyle Singler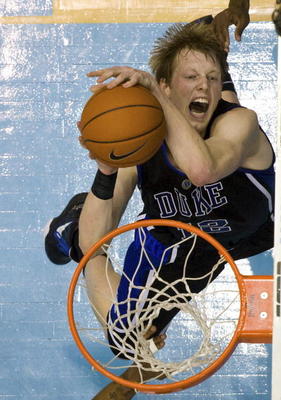 Kyle Singler got hot from behind the arc again making 4 of his 5 three's.
He finished the game with 19 points and 9 rebounds.
4. Mason Plumlee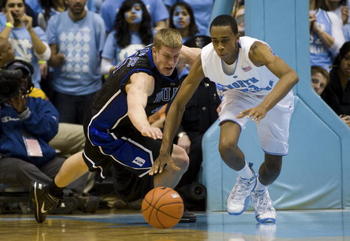 Mason Plumlee showed his potential last night. He only had 7 points but had 9 rebounds and did some other things to help Duke come away with the win.
He had that amazing backwards jam and knew how to control the ball.
Keep Reading

Duke Basketball: Like this team?