2010 MLB Preseason Awards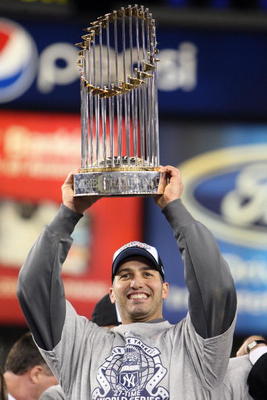 It's that time of year again, kids. Time for my preseason award predictions. I did a preseason awards slide show for 2009, so why not 2010?
In this slide show I'm going to cover both leagues and all the major awards. This year I will give my prediction who will take home both league championships and the grand daddy of them all, the World Series trophy.
2009 Winners:
AL MVP: Joe Mauer—Minnesota
NL MVP: Albert Pujols—St. Louis
AL Cy Young: Zack Greinke—Kansas City
NL Cy Young: Tim Lincecum—San Francisco
AL Rookie of the Year: Andrew Bailey—Oakland
NL Rookie of the Year: Chris Coghlan—Florida
AL Manager of the Year: Mike Scioscia—Los Angeles
NL Manager of the Year: Jim Tracy—Colorado
AL Champions: New York
NL Champions: Philadelphia
AL MVP
Alex Rodriguez is arguably the best player in the MLB. He is 34-years-old and can still hit the ball a long mile.
In only 124 games last season, A-Rod still hit the 30 home runs and 100 RBI plateau. That's scary. Imagine what he could have done if he was healthy.
If A-Rod can play 150 games this season, he can easily win the MVP.
NL MVP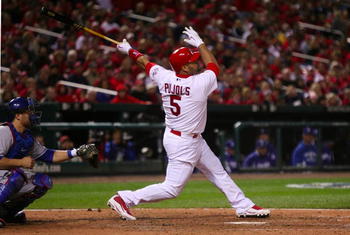 I don't think there is anyone else that can even contend for this award.
Ever since Albert "Winnie the Pooh" Pujols entered the league he has put up jaw-dropping numbers.
No one has ever been such a pure hitter since Ken Griffey Jr. was in his prime.
When all is said and done, Pujols could quite possibly be the best hitter baseball fans have ever seen.
AL Cy Young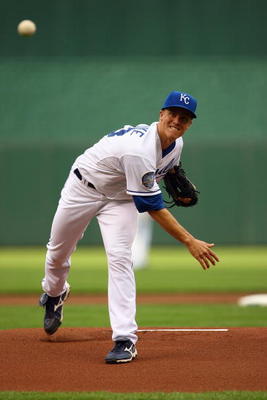 Zack Greinke is easily one of the best young pitchers in the league.
He put up big numbers last season, as everyone saw. He is plenty capable of doing the same this season.
Greinke's arsenal includes a nasty curveball and a great fastball. Good luck to the rest of the AL.
NL Cy Young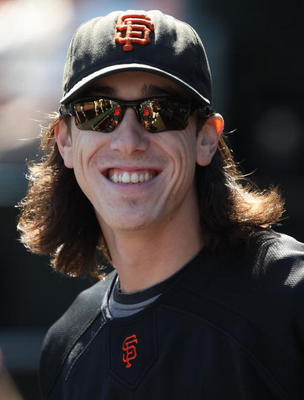 Like the NL MVP, is there anyone else who can compete?
Tim Lincecum is easily one of the best pitchers in the league. Imagine the chaos if he won his third in a row. He can do it.
AL Rookie of the Year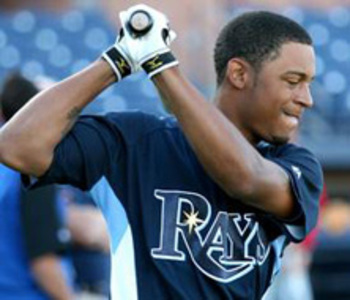 The rookies coming up into the Rays system always seem to be a safe bet to do well. Desmond Jennings should continue that trend.
He has the ability to surface as an above average hitter with his great contact. From what I have read, even his defense seems to be on point.
In 132 games last season, Jennings hit .318 and stole 52 bases. Sounds like a Carl Crawford or B.J. Upton type of player to me.
NL Rookie of the Year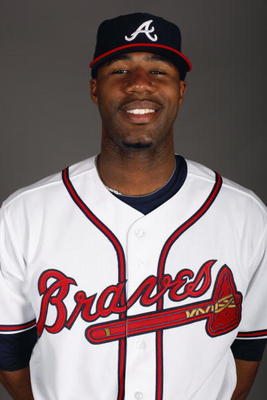 Jason Heyward has the skill set to be one of the best hitters in the majors once he develops.
In 99 games last season, Heyward hit .323 with 17 home runs. Pretty good numbers, if I must say so myself.
AL Manager of the Year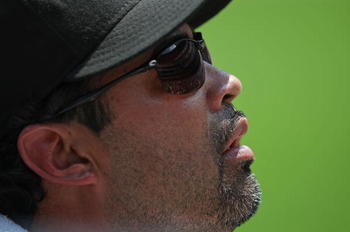 The White Sox are really hard to pick against this season. They are stacked from top to bottom. This is really taking a lot for me to do since I am a die-hard Cubs fan.
The White Sox are the team to beat in the AL.
With a rotation like Peavy, Buehrle, Floyd, Danks, and Garcia, it is hard to not do well.
If Ozzie can just make the playoffs, he can make a run at the award.
NL Manager of the Year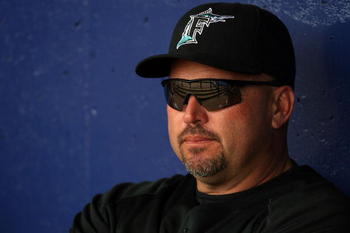 The Marlins have one of the most underrated teams in the NL.
An outfield featuring the likes of Chris Coghlan (ROY Winner), Cameron Maybin and Cody Ross to start on Opening Day sounds like a winner.
The infield is even better.
From third to first, you have Jorge Cantu, Hanley Ramirez, Dan Uggla, Gaby Sanchez and then John Baker behind the plate.
When you have talent like Ramirez, Uggla, Maybin and Coghlan, it sure will be hard to bet against the Marlins.
AL Champion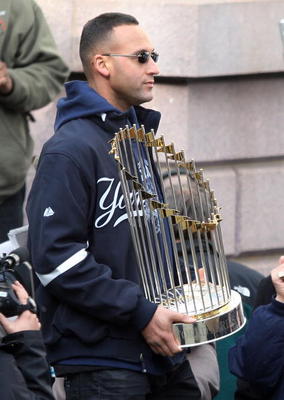 When you have Derek Jeter wearing the pinstripes and the NY hat, it's hard to not even consider them for the title.
A lineup consisting of A-Rod, Curtis Granderson, Jeter, Robinson Cano, Mark Teixiera and Jorge Posada, how can they not go back to back?
Did I even mention the rotation? Oh, it's scary.
We all know what the "evil empire" is capable of. No need to explain.
NL Champion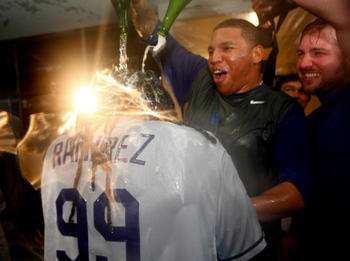 The Dodgers are easily one of the most talented teams in the NL.
The Dodgers are lead by Joe Torre, perhaps the most experienced manager in the MLB. It doesn't seem like they have a hole in their lineup anywhere, either.
Matt Kemp, Andre Ethier and Manny Ramirez make up a solid outfield.
Casey Blake, Rafael Furcal, Ronnie Belliard, James Loney and Russell Martin make up a solid infield.
Chad Billingsley, Hiroki Kuroda, Clayton Kershaw and Vicente Padilla is a solid rotation.
So, can they beat the Yankees?
World Series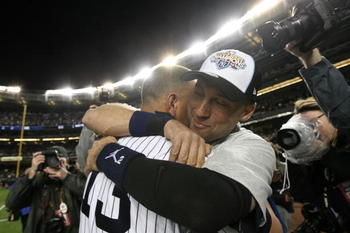 When you have Jeter and A-Rod, how can anyone bet against you?
I'm not even going to explain my reasoning. Look at the AL Champion slide for an explanation. The Yankees are too good. Congrats on another championship.
Keep Reading