The NFL's 10 Biggest Offseason Questions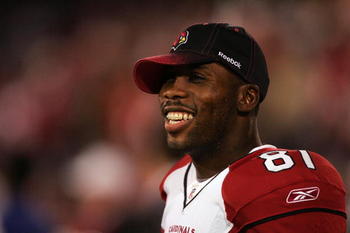 Now that the Super Bowl is in the books and the NFL season is officially over, it's time to start thinking about the NFL stories that are guarenteed to be talked about over the coming months.
Who will be traded? Who will sign where? Who will be back? Which coaches have a lot to prove? Who will call it a career?
The answers to these questions and more lie inside my list of "The NFL's 10 Biggest Offseason Questions".
10. Will the Raiders finally give up on JaMarcus?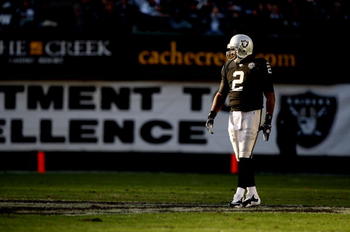 What does this guy need to do to prove to the Raiders brass that he is not a franchise quarterback? At this point it's obvious that they are holding on due to the cash and pick they spent on Russell.
My answer: No. Russell will be under center again in 2010—but for the last time. He loses the job for good in 2011. He just does not have the skill set necessary to be an effective NFL quarterback.
9. Will the Giants clean house and start over?
After a disappointing 2009 and grumblings about playing time from many of the cornerstone players of the franchise, it wouldn't be a surprise to see the Giants make some big offseason dumps. I am looking at you Osi Umenyiora.
My answer: The Giants have too much going for them to clean house and start over. Last season was a huge disappointment, but there is no reason why they can't bounce back in 2010. Expect Osi and friends to all be back in 2010.
8. What will Mike Shanahan do this offseason to improve the Skins?
When the Redskins hired Mike Shanahan following a disappointing 2009, they showed a commitment to turning the franchise around. While it will likely take a few years to get back to the top of the tough NFC East, he needs to start laying the foundation right away.
My answer: The Redskins will not be too active this offseason. I think they will retain LB Rocky McIntosh, and Shanahan will keep Jason Campbell around so that he can evaluate him more closely before deciding the Redskins future at quarterback. Otherwise, I don't expect any significant moves.
7. Will LaDainian Tomlinson be dealt out of San Diego?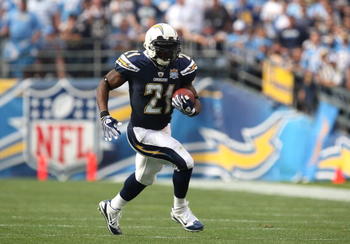 LT's 2009 was further proof that Tomlinson is on the downside of his celebrated career. The Chargers are one of the league's elite teams, and may look to develop a younger and more effective running game to compliment their passing attack. It all adds up to LT being traded out of San Diego.
My answer: I think he will, despite the fact that his trade value is limited. Where he ends up is a mystery. Pure speculation identifies Houston and Seattle as potential suitors.
6. Where will free agents Julius Peppers, TO, Karlos Dansby, and DeMeco Ryans end up?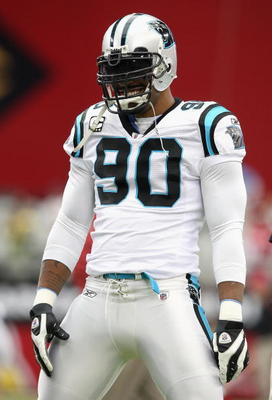 These four impact free agents are the four I believe most likely to wear a new uniform in 2010. While the franchise tag may be looming large for a couple of them, it wouldn't surprise me if any of the four walk.
My answer: Peppers stays in Carolina for one more year, TO ends up in Baltimore, Dansby signs with Seattle or New England, and Ryans stays with the up and coming Texans.
5. Where will Mike Vick be in 2010?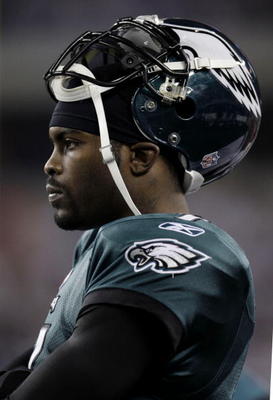 Vick had some bright spots in 2009, but for the most part played only out of the Wildcat formation when the Eagles wanted to show opponents another look. So did he do enough in 2009 to convince another franchise that he is worth taking a risk on as a starting QB in 2010?
My answer: Vick will stay in Philly for a second season. Any team in serious need of a QB will explore free agency and the draft before turning to Vick. In the end, Vick will end up the odd man out, and will return to his Wildcat role in 2010.
4. Who will be the big winners and losers in the NFL draft?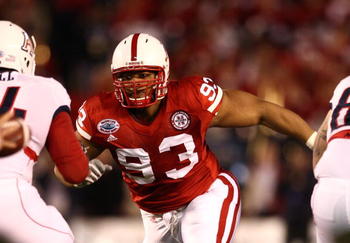 This year's NFL draft offers some intriguing talents, especially on the defensive side of the ball and at offensive line. Ndamukong Suh and Gerald McCoy, a pair of DT tackles appear to be at the head of the class. While there are a couple of interesting options at quarterback, the skill positions don't provide too many quality options in 2010.
My answer: The Rams will be a winner if they take Suh with the first pick, something that seems increasingly likely to happen. However, they will be a loser if they give in to their need at QB and draft Jimmy Clausen. Whoever takes Eric Berry will also be a winner.
3. Will Anquan Boldin and Brandon Marshall be dealt?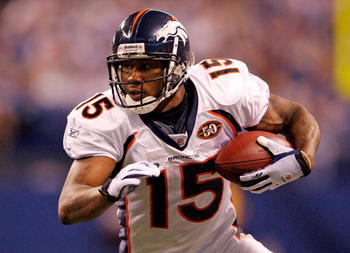 Boldin and Marshall are both impact receivers who are not happy with their current situation. The Cardinals do not appear ready or willing to offer Boldin a big money extension, and Marshall, always the source of rumors, and Coach Josh McDaniels clearly do not see eye to eye.
My answer: Boldin will be dealt this offseason, with the most likely destinations being Baltimore or Miami. Marshall's situation will become a circus again when he says something foolish about Coach McDaniels and/or the Denver franchise, but ultimately ends up staying in Denver.
2. Will Brett Favre retire…again?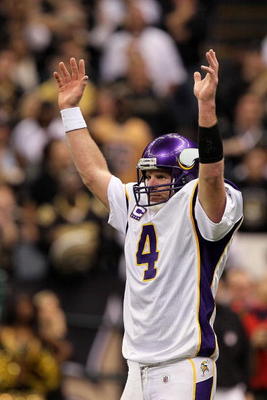 Favre's 2009 season was incredible—perhaps even the best of his career. He stayed healthy the entire season, cut down on interceptions dramatically, and led the Vikings to the NFC championship game. Will he want to come back in 2010 and try to lead the Vikings to the Super Bowl?
My answer: Favre will once again hold the NFL hostage with constant talk of his pending retirement, but will ultimately return to the Vikings for one more go at a title in 2010. He will not want his career to end with the interception that sent the Saints to the Super Bowl. Unfortunately for Favre, he will not be able to recreate his 2009 success in 2010.
1. Will an uncapped 2010 lead to a work stoppage in 2011?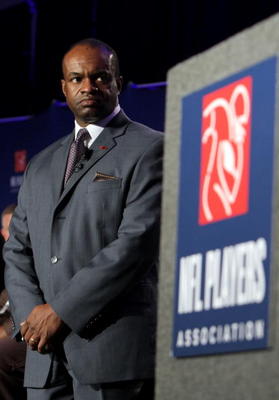 It looks like a virtual lock that the 2010 season will be played without a salary cap, leading many to believe that a lockout is in cards for 2011. Labor relations in the NFL have been great since the 1987 lockout, but it looks like we may be headed in that direction again after the collective bargaining agreement runs out following the 2010 season.
My answer: Yes, a lockout will occur in 2011. The two sides are so far apart at this point that it seems unlikely that a compromise can be reached in time to save the entire 2011 season. While I can't say that I think the entire season will be lost, I do think a lockout will at the very least shorten the season. Sad times seem to be at the horizon for the NFL.
Keep Reading

San Diego Chargers: Like this team?