Top 10 Overweight Athletes To Have Success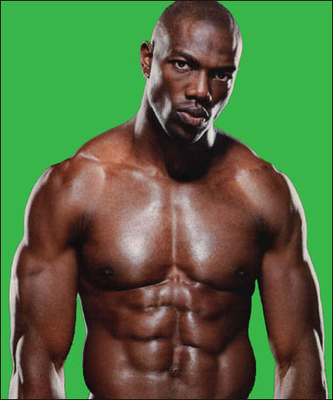 When you think of great athletes you think of men or women who are ripped with muscles and in great shape.
You usually turn on the T.V. and think, "Wow, I wish my body looked half as good as theirs."
Well these are 10 athletes that do not really fit into that mold. They are stars when they really shouldn't be.
These are the athletes you look at and think, "Wow, how does that guy have a job in professional sports."
Sometime these are the players that make you feel better about the beer gut hanging over your belt. For this list, I have not included athletes that play "big man" positions.
That includes offensive and defensive lineman, as well as sumo wrestlers, among other things. These are the Top 10 "skilled" athletes who are overweight.
I have listed the people on this list by what they have done in the sports world to go along with how big they are. I have looked at individual stats and if they have won any titles in their career.
Remember, this isn't just a how fat are you list. It is a how big are you and how successful are you list. Being a Big Guy myself, I hold these guys near and dear to my heart. So let's get it started.
(Information gathered from boxrec.com baseball-reference.com pro-football-reference.com databasefootball.com basketball-reference.com)
10. CC Sabathia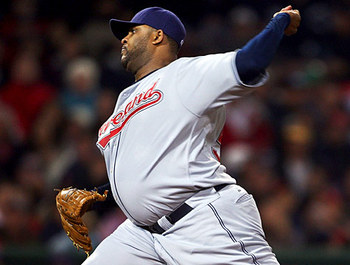 Recent World Series champion CC Sabathia kicks off the list at No. 10. He comes in at a huge 6'7", 290 pounds and has the stats to probably be higher in this top 10.
I had a hard time placing him, but at the end of the day, No. 10 felt right. He is coming of a World Series run in which he went 19-8 during the regular season with a 3.37 era and 197 K's.
His career numbers are even more impressive. He has posted 136 wins against 81 losses with a 3.62 ERA and 1,590 strikeouts, but he is still young at 29. So he still has some time to move up on this list.
9. Cecil/Prince Fielder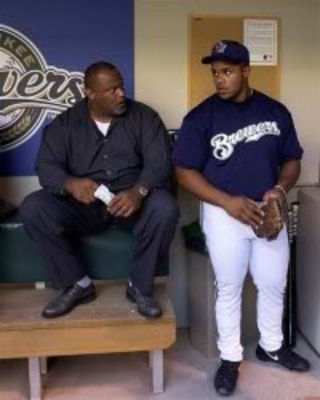 At No. 9, a father and son tandem make the list. Both of these men can hit a ball a country mile, and boy do they love some good ol' country cooking.
Cecil started the family tradition by hitting 319 home runs while weighing in at 240 pounds. He also tallied a .255 average and 1,008 RBI.
If anyone reading this is a dad, you know your kids are always trying to one up you, and boy, is Prince trying.
At the tender age of 25, Prince has already smashed 160 home runs driven in 453 RBI with a .288 average and is a Home Run Derby Champion.
He also is the youngest player ever to hit 50 home runs in a year and holds the Brewers single season home run record. He does all of this while listed at a lean and mean 270 lbs on a 5'11" frame.
Recently, he has been trying to cut some weight, but even if he does, he always will have a spot on this list. They are also the only father/son tandem to hit 50 home runs in a single year.
8. Sebastian Janikowski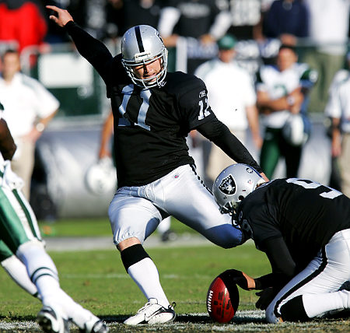 For the first time, we are moving away from football to a kicker...I will be the first to admit that: 1) maybe he shouldn't be on here because he is a kicker and 2) if you think he should be on here, he is to high.
I will admit I have a soft spot for Sea Bass because I'm Polish and I like Florida State, so he is here to stay.
For a kicker, this man is huge coming in at 6'2" and 250 pounds. He is one of only three kickers ever to be taken in the first round and has backed it up with his strong kicking.
He has one of the strongest legs ever to come into the league and has made 25 field goals over 50 yards.
Overall, he has made 78.4 percent of his kicks and has scored 1,000 points to date which puts him as the Raiders all time leading scorer.
He also has the longest field goal in team history at 61 yards, which is third all-time in league history.
7. David Wells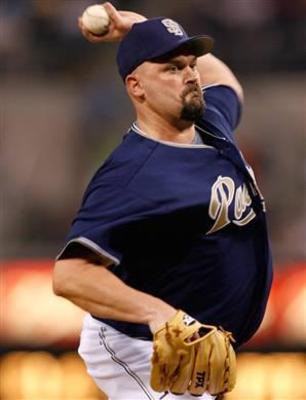 David Wells is one of my favorite big guy athletes because he is big and drunk and he doesn't care.
He played for 10 teams in a great MLB career. To start off his accomplishments, you have to look at his perfect game.
He is one of only 18 pitchers ever to accomplish the feat when he no hit the Minnesota Twins on May 17, 1998.
He also was a two-time World Series champ, three-time All Star and one-time ALCS MVP. Couple all of that with his career totals of 239 wins against 157 losses with a 4.13 ERA and 2,201 strikeouts, and you have one hell of a player.
He did all of this on a 6'4", 225 pound frame.
No. 6: George Foreman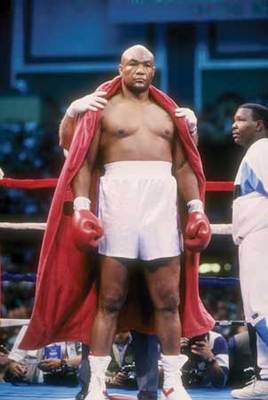 When Big is part of your name, you know your going to land on this list. I would put Big George higher, but he did most of his damage when he was young and lean.
He is one of the greatest heavyweights to ever grace ring, and he did it over a long period of time.
I am going to focus on his comeback (fights after the Rumble in the Jungle with Ali) because he was weighing in at around 267 pounds for those fights.
After being out of the ring for 10 years, he came back at the age of 40 to prove that he still had it in him. From 1987 until he finally retired in 1997, he added 31 wins to the 45 he already had.
He also regained the Heavyweight title, making him the oldest man to ever win it. Two of his losses in his comeback are highly questionable and should have gone his way.
At the end of the day, he had a 76-5 (68 KO) record and was a two-time Heavyweight Champion.
No. 5: John Daly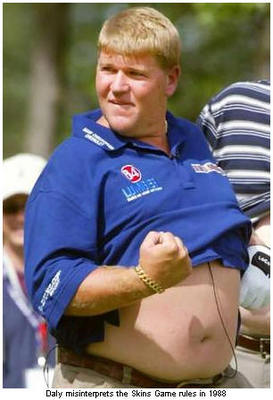 Although Daly has just dropped to a mind-blowing 185 pounds, I have to include him on this list.
Anyone who thinks he does not deserve to be on this list because golfers are not athletes has never tried to hit a ball.
Since Daly joined the PGA Tour in 1987, he has been one of the hardest hitters in the game. His long drivers have even earned him the nickname Long John.
When he was still a big guy, he wrapped up a PGA Championship and a Open Championship while coming in tied for third in the 1997 Masters. Overall, he has 18 pro wins. He did all of this damage while tipping the scales at 290 pounds.
No. 4: James Toney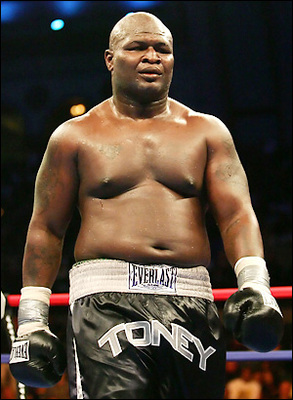 Dipping back into the boxing pool one more time I give you James Toney. One of my all time favorite athletes as he is a slick old school boxer. A lot like Foreman, he did a ton of damage at a lower weight, but I can't deny him a spot on the fat guy list.
Just to put his career into perspective he won his first major title at the little man weight of 160 pounds in 1991. Ever since then he hasn't been able to put down the knife and fork. He then moved up in weight and won titles in 168 (Super Middleweight), and 200 (Cruiserweight).
He moved up to Heavyweight and won a title by beating John Ruiz but it was changed due to him testing positive for steroids. His body just screams steroids doesn't it? He does have a stellar record of 72-6-3-2 (44 KO) and is still searching for that heavyweight title at age 41.
He was also the Rings/Boxing Writers Association of America 1991 and 2003 fighter of the year. He did most of his heavyweight work weighing between 219 and 257.
No. 3: Sir Charles Barkley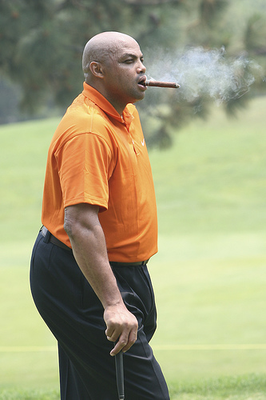 The Round Mound of Rebound falls ever so short of the top spot, but you can't deny his talent. He usually hit the court playing at around 252 pounds, which really shows how good he was. One of the greatest players in any sport to never win a title, but I still had to put him in the top three.
He ended his career in 2000 after playing in the NBA for 16 years with three teams. He ended up with 23,757 points, 12,546 rebounds and 4,215 assists. This makes him only one of four players to have 20,000 points 12,000 rebounds and 4,000 assists.
He was also a one-time NBA MVP, 11-time All Star, five-time All-NBA first team, five-time All-NBA second team, one-time NBA All Star MVP and two-time Olympic Gold Medalist (with the US Dream Team). Love him or hate him, you cannot deny he is one of the best big guys ever.
No. 2: Sonny Jurgensen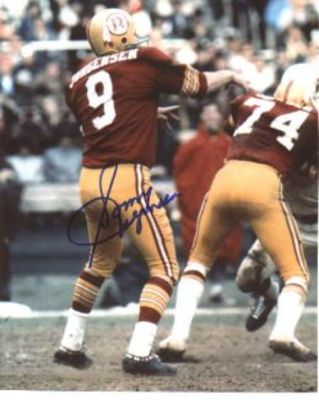 This was one guy who I have never heard of, but upon looking into, he was a great big guy. While only weighing in at 202 pounds may not seem big, he is to this day the only quarterback I have ever seen with a gut hanging over his belt.
If someone gave me five chances to guess what he did for a living, NFL QB would not be a guess I would make. Anyway, this guy could sling the ball. He finished his career in 1974 after playing for the Eagles and Redskins with 32,224 yards on 2,433 completions (he had a 57.1 completion percentage) with 255 TDs against 189 INTs.
He was also a five-time Pro Bowl selection, five-time All Pro selection, NFL 1960s All-Decade Team selection and one of the 70 greatest Redskins selections. He is also in the Eagles and Redskins Ring of Fames. He was inducted into the NFL Hall of Fame in 1983.
No. 1: Babe Ruth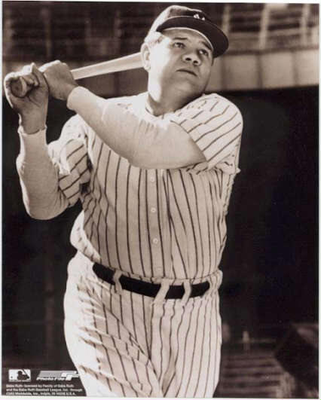 The Bambino. The Sultan of Swat. Babe Ruth is the undisputed No. 1 big guy who had success. Everyone can remember seeing a reel of him running around the bases with his big thick upper body on his little twig legs. He looked like tooth picks stuck into a marshmallow.
He is (in my heart anyway) the No. 2 all time home-run king with 714 dingers, to go along with 2,217 RBI, 2,873 hits, and a .342 average. You have to pile all of that onto his 94-46 record and 2.28 ERA as a PITCHER. He was just unreal.
He also was a two-time All Star, seven-time World Series Champ, one-time AL MVP, MLB All-Century team selection and has his No. 3 retired by the Yankees. He was the first player to hit 50 home runs in a season. He went on to do it four times.
He was also the first player to ever hit 60 home runs in a single season. He did all of this amazing damage on a 6'2", 215lbs body.
Keep Reading