The All-Time Chicago Bears Defense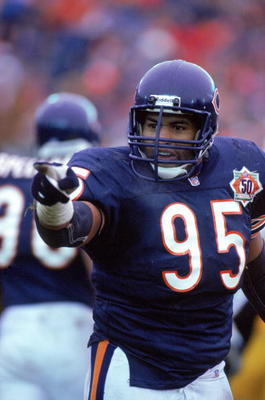 The Chicago Bears have a long and proud history on defense and have had some of the best defenders in NFL history on the team. Players like Dan Hampton, Dick Butkus, Mike Singletary, and Doug Plank are revered by many longtime Bears fans and are considered to be some of the best defensive players in Chicago football history.
In this slide show, we will take a look at the best Chicago Bears player at each position on defense in Bears' history. We will also have some honorable mention players at each position.
Defensive End: Doug Atkins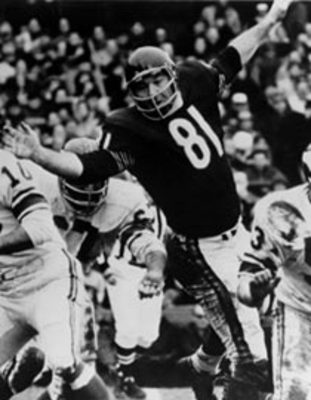 Doug Atkins, a Hall of Famer, is the choice opposite Richard Dent at the other end spot. He was one of the reasons the Bears did so well in the early 1960s and helped set the standard for defensive ends of the modern era.
Honorable Mention: Ed Sprinkle, Mike Hartenstein.
Defensive Tackle: Dan Hampton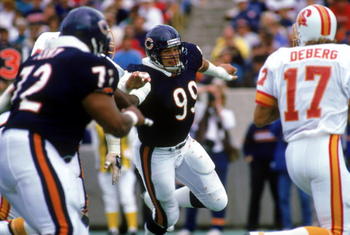 Dan Hampton played end and tackle during his career with the Bears but made most of his impact at the tackle position. He is a Hall of Fame player and one of the best Bears defenders to ever play the game.
Honorable Mention: William Perry, Ted Washington.
Defensive Tackle: Steve McMichael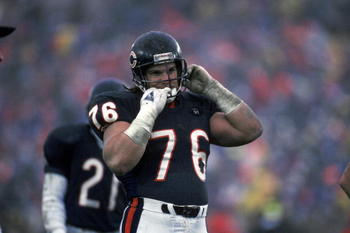 Believe it or not, two Bears from the 1985 Super Bowl era make this list at the defensive tackle position. The duo of Hampton and Steve McMichael was the best that the Bears had to offer at any time during their long history.
Honorable Mention: Wally Chambers, Jim Osborne.
Defensive End: Richard Dent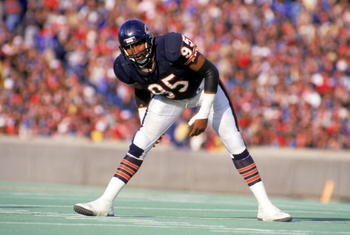 Richard Dent was clearly the best defensive end that the Bears have had in their long-storied history. He has validated his worth with a Super Bowl MVP honor and Hall of Fame consideration.
Honorable Mention: Ed O'Bradovich, Trace Armstrong.
Outside Linebacker: George Connor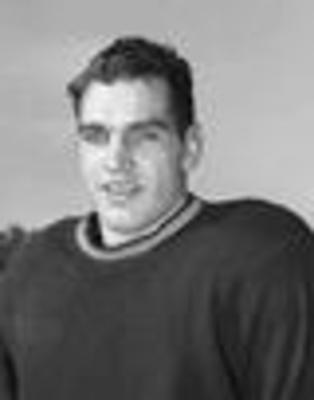 George Connor takes this honor thanks to his Hall of Fame career with the Bears. He set the standard for other outside linebackers to follow.
Honorable Mention: Otis Wilson, Doug Buffone.
Middle Linebacker: Dick Butkus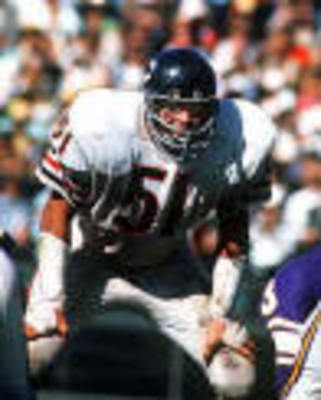 Dick Butkus was feared by many NFL players when he played—and they had good reason. He was one of the best middle linebackers in the history of the NFL and the best one to ever play in Chicago.

Honorable Mention: Mike Singletary, Brian Urlacher, and Bill George.
Outside Linebacker: Wilber Marshall
Wilber Marshall was another one of the big reasons why the Bears had so much success in the mid-1980s. He had a big mean streak and was a great pass rushing linebacker.
Honorable Mention: Joe Fortunato, Lance Briggs.
Cornerback: Charles Tillman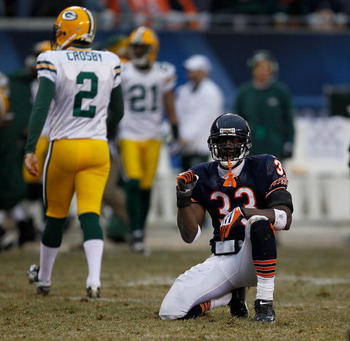 Charles Tillman is the only current player to make it here without honorable mention and has proved himself to be well-adept at creating turnovers and being a game-changing player at the position.
Honorable Mention: Donnell Woolford, Walt Harris.
Safety: Gary Fencik
Gary Fencik was a member of the 1985 Bears team that went to the Super Bowl and was the most steady and productive safety in the team's history. It would be interesting to see how he would fare in today's NFL.
Honorable Mention: Mike Brown, Roosevelt Taylor.
Safety: Richie Petitbon
Richie Petitbon was a very productive player at the safety position in his time and was key to the Bears securing the 1963 NFL Championship.
Honorable Mention: Dave Duerson, Shaun Gayle.
Cornerback: Mike Richardson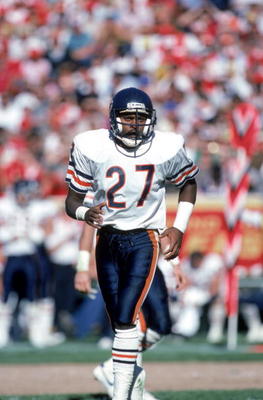 Mike Richardson was part of that great Super Bowl team in 1985 and was an important part of the Bears being able to get there.
Honorable Mention: Nathan Vasher, Leslie Frazier.
Keep Reading

Chicago Bears: Like this team?