Dallas Cowboys: 2010 Offseason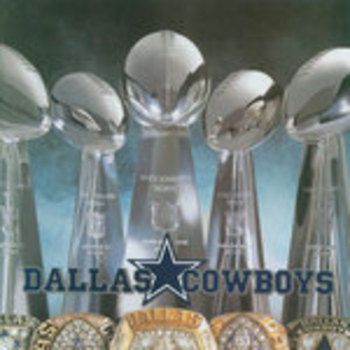 It's time for us to move forward from the Super Bowl and get started on all the big talks of the 2010 offseason. This offseason will be quiet and different than any other year.
The Dallas Cowboys will be looking for upgrades, but mainly depth instead of paying larger amounts of money to bring in a few new starters to the team. I will do a run down on the needs they should attend to.
Offensive Line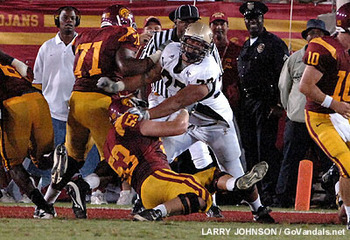 Let's start with the offensive line. The Cowboys like extra heavy lineman that can dominate the league. The run-blocking needs help on the left side as well as the pass-blocking.
Big Flozell Adams and Kyle Kosier need to be looked at really quick. Adams has no luck with smaller and faster pass rushers, and Kosier just can't keep up with the big boys in the middle.
Look forward to a healthy Montrae Holland on the left guard spot with a hopeful drafting of a big aggressive offensive guard in the first round.
I don't see Doug Free being anything great on the left side. He really looks good on the right side of the line. I thought bringing Columbo back against the Vikes was a bad idea.
I can see Dallas drafting in the first round Mike Iupati who can play OG and OT. His size and aggressiveness is just what they are looking for on the left side of the line. Just imagine Iupati and Davis pulling opposite sides, mauling down defenders. Great chance in having the best run-blocking offensive guard in the game.
Wide Reciever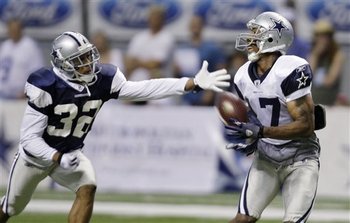 A surprising year for wide-out Miles Austin. I have personally been waiting for Austin and Sam Hurd to jump out and finally grab positive rolls on this team.
Look for Roy Williams to step it up this year taking the role of a possession guy. He can be a BIG threat in the red zone.
Miles Austin should be that big threat that Dallas had all year.
Patrick Crayton is one of the top slot receivers in the game.
Sam Hurd is the one that will jump out next year. They do have another good wide-out in Kevin Ogletree.
Don't look for the Cowboys to make any offseason changes at the wide receiver spot.
Defensive Line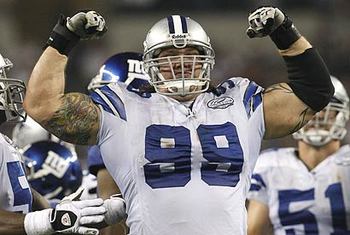 With the possibility of Marcus Spears leaving to be with another team in 2011. I think they can sit back a little longer with getting another starting DE.
Nose tackle is what they should check out. Someone who can give Jay Ratliff a breather. He should be coming off two elbow surgeries this season, so he won't be up to par until mid season. He shall play the whole year but they should look to get someone to help out from the get-go.
Look for the Boys to grab a NT with raw run stopping ability like massive DE Igor. NT Cam Thomas (6'4", 330 pounds) of North Carolina could be that guy Dallas grabs in the second round.
Safeties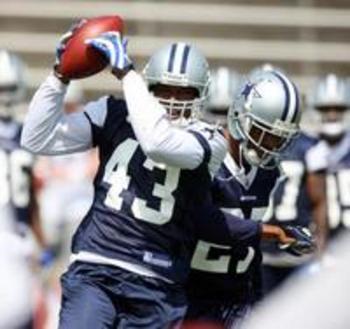 Let's not forget about last year's draft in Michael Hamlin. Hamlin doesn't have the elite speed, but has great range and can deliver quite the punch out there.
Nobody has much of anything good to say about Ken Hamlin, who didn't play up to his '08 season. Well people, injuries can knock you out of your normal ability to play. When healthy, he has the potential to be one of the better safeties in the league.
I could see them letting him go in the near future if Dallas drafts a safety in the second round. They could also wait a round or two and pick up this year's sleeper safety in Kam Chancellor.
Look for one of the starting safeties to be the big playmaker next year in the backfield.
Linebackers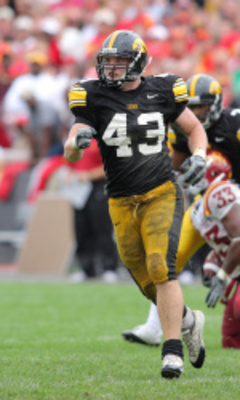 Linebackers are pretty set right now. The only change I see Dallas making would be in the draft picking up Iowa stand out linebacker Pat Angerer. He reminds me of an Zach Thomas.
Bobby Carpenter is the best on the team in coverage but lacks big time in making tackles. Thats a big part of the game and one who can come right in and take his place would be this relentless ILB Angerer. The last name even sounds like a linebacker name.
Special Teams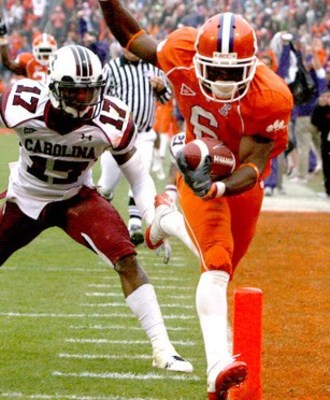 The Dallas Cowboys need a lot of help on the Specail teams unit.
Starting with kicker, where do they even start? Finding one in Free Agency or in the Draft could be a start. Most likely picking one up in the Free Agent Market. Best sceniro for the boys work two kickers out in the offseason and hopefuly Buehler can win the spot.
They really need to figure something out with a return specialist. Patrick Crayton came to the rescue returning punts but he doesnt have the speed for kick returns. They can not afford to keep Felix Jones back there due to his time spent on Offense.
Jacoby Ford could be what the Dallas Cowboys are looking for in a return man. Ford is talking about getting into the 4.2s in the 40 at the combine. With his big play ability he could be a major threat in the return game.
Draft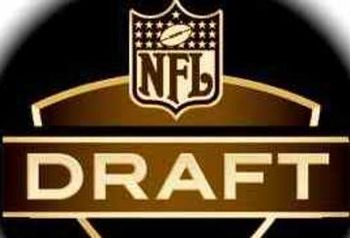 1st round- Mike Iupati, Idaho
Height: 6-5. Weight: 325.
Projected 40 Time: 5.25.
2nd round- Cam Thomas, North Carolina
Height: 6-4. Weight: 331.
Projected 40 Time: 5.14.
3rd round- Pat Angerer, Iowa
Height: 6-1. Weight: 235.
Projected 40 Time: 4.68.
4th round- Kam Chancellor, Virginia Tech
Height: 6-4. Weight: 225.
Projected 40 Time: 4.65.
6th round- Jacoby Ford, Clemson
Height: 5-9. Weight: 181.
Projected 40 Time: 4.37.
Keep Reading

Dallas Cowboys: Like this team?