Super Bowl XLIV Commercials: The 5 Big Winners from the Big Game's Billboard Bonanza
The Super Bowl has become a communal holiday event in America, and for many, the commercials that debut during the game are a bigger part of the atmosphere than the on-field action.
Last night, as part of B/R's Super Bowl coverage, I was tasked with evaluating the ads from the first 15 minutes of game time.
But now that everyone has had 16 or so hours to digest the advertising bonanza and discuss their favorites around the water cooler, it's time to go a little more in depth and see which brands were the biggest winners and losers.
Here now are five companies who, be it by hilarity, saturation, or a mixture of both, put out the most memorable of the million-dollar masterpieces.
And in case you missed them or want to see them again, visit the fine folks over at NFL Fanhouse, whose repository at http://superbowlads.fanhouse.com page has every Super Bowl ad from 2010.
No. 5: Snickers
The first time is always the sweetest.
There were many companies who checked in with only one ad, but Snickers' lone 30 seconds of airtime was memorable because of a very powerful tool: celebrity cameos.
Everyone loves Betty White, right? She's America's grandma! So to watch her not only get destroyed on a football field, but also quip back the line "That's not what your girlfriend said!" in the huddle, would have made anyone chuckle.
It also underscored the campaign that you're not yourself when you're hungry, and by adding in a dash of Abe Vigoda (yes, he's still alive) at the end, it gave you one last jolt of laugh-inducing medicine.
It also follows right in line with their recent athletic celebrity campaign, featuring "Patrick Chewing" and "Adam Nougatieri."
Kudos to M&M Mars for using their time wisely.
No. 4: Google
While the Super Bowl is usually a dot-com frenzy, Google has traditionally stayed away from spending the money to advertise during the big game.
But through one powerful ad featuring nothing but footage of actual Google searches, they not only got across the point of their service, but also kept your attention through emotional attachment.
You can search for anything on Google, as this individual did…going through everything he needed for a romance that started with a study abroad semester and ended with an international childbirth.
By also throwing in features of Google, like automatically spell-corrected searches and map information, they showed how versatile, yet how universal the search engine really is.
And admit it, you were rooting for that guy to impress the French girl.
That's powerful stuff.
No. 3: Hyundai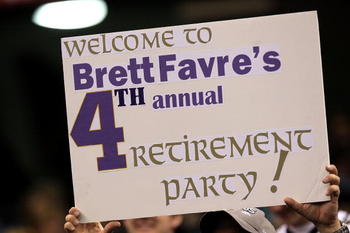 In an auto industry where domestic makers are struggling and foreign producers are having mechanical issues, Hyundai boosted their stock in spades on the back of one well-connected ad with a topical hook.
Starting off by featuring Brett Favre at a press conference after Super Bowl 2020—not to mention lampooning his ever on-again, off-again retirement—they hooked in NFL fans.
Then, with a quick tagline of "No one's sure what can happen in ten years….except this" and a transition to their automobiles in use, Hyundai underscored how they have the best warranty in the business and an incredible sense of owner loyalty.
These days, that means a lot to car buyers who want to make sure they'll actually be able to service their large purchase in two, five, or even 10 years.
And by building that bridge on the back of a highly topical pop culture and NFL element, it made their riches even sweeter.
In addition, Hyundai's late fourth quarter ad featuring an entire plant of workers molding one vehicle, only added to that aura of community and helped boost their cause just that much more.
No. 2: Doritos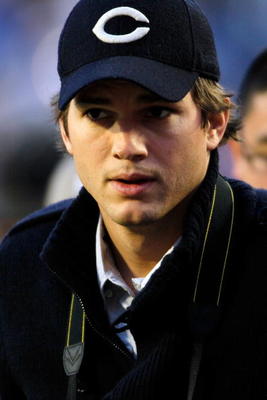 Doritos shot their wad early and often, but came through with a trio of ads that all played on the foibles of the red-blooded American male.
In their first ad, Doritos used the old trick of reverse psychology, with man's best friend finally one-upping his owner with a shock collar to get a delicious tatse of snack chips.
The second ad preyed on the notion that cute, sassy children sell, so embarking an ad where a child barely out of toddler stage berates his mom's potential mate to "keep your hands off my mama and my Doritos" was a sure winner.
And while the third was a little bizarre—a man fakes his own death to watch the game in a tomb filled with Doritos—it again at least had that air of "hey, that's an awesome idea" that appeals to a generation that grew up on Ashton Kutcher humor and demand consumerism.
The only thing keeping Doritos out of my No. 1 slot was that Doritos disappeared until the fourth quarter, and the final ad (featuring a man clad in a Dorito suit wreaking havoc at a gym) was neither location-authentic nor all that entertaining.
No. 1: Anheuser-Busch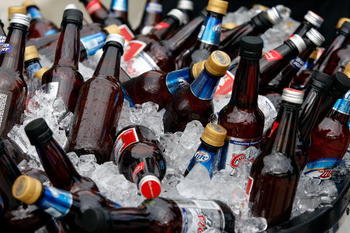 At an average of around $3 million per commercial, Anheuser-Busch spent more than $25 million on five minutes worth of Super Bowl entertainment.
Was it worth it? Absolutely.
Anheuser-Busch always checks in with at least one good commercial, but this year, they came up with a campaign much like their signature Light brew—refreshing and with a high "drinkability" quotient.
Most of the ads brought a high hilarity factor, and three of the eight added an element of topicality that made them unforgettable for now.
In the first quarter, they kicked off with a trio of ads marking how Bud Light was the "key to good times." From the house made entirely out of Bud Light to the observatory's end of the world party—with a celebrity shot of T-Pain mixed in—all three commercials brought a positive reaction.
Double props for the latter ad, as the T-Pain AutoTune iPhone app is currently one of the country's most popular and made the ad both hilarious and pop culture relevant.
The second quarter kept up the momentum, as the Budweiser "human bridge"—with everyone from a half-shaven man to an elderly gentleman on a scooter to the family dog pitching in—was responsible for a few laughs.
Later on, Bud Light's "Survivor" ad continued the party trend as well as the topicality, as both Lost and Survivor are once again on the air as of this week.
The fire cooled off a bit in the second half, as the Bud Select and Michelob Ultra ads focused on straight product pitch, the Bud "Friends" ad was more cute than fun and the Bud Light "Book Club" ad was more forced than the rest.
But the damage had already been done, making Anheuser-Busch the clear winner of the night.
Coda: What Was Your Favorite?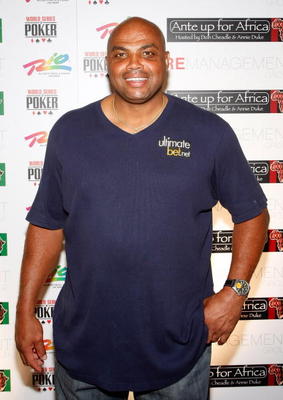 It's entirely possible that your favorite commercial was one that didn't make it into the group on the preceding pages. Charles Barkley's Taco Bell ads, the screaming Denny's chickens, and Dr. Pepper unveiling "Mini Kiss" were all popular winners, but might not be timely, memorable, or even product-related.
I want to know what you think, America!
Keep Reading