NBA Rumors: Five Free Agents Who'd Look Great in a Miami Heat Jersey Next Season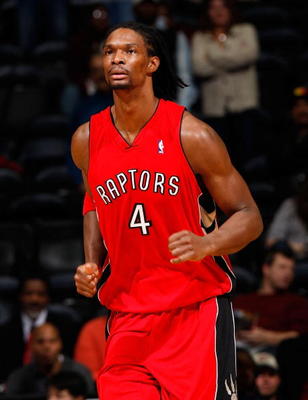 With the Miami Heat enduring their biggest slump of the season, loosing five straight games and in danger of missing out on the playoffs, it's clear that this team is waiting for next year's free agency frenzy. With superstar Dwyane Wade's future in Miami uncertain, Pat Riley will need to everything in his power to retain his franchise player.
That will mean acquiring help for Wade by means of free agency. And with Miami slated to have the second most salary cap space in the league this summer, the Heat will have enough money to resign Wade, as well as another maximum salary contract with still some room for another decent player.
Keep in mind that Udonis Haslem and Jermaine O'Neal become free agents next year, so the Heat are in serious need of big men, which is why this is geared around front court players.
Here are top five free agents, disregarding salary restraints and trades this season, that would look best in Miami next season. (These choices are all based on the assumption that Wade returns.)
5. Raymond Felton - Charlotte Bobcats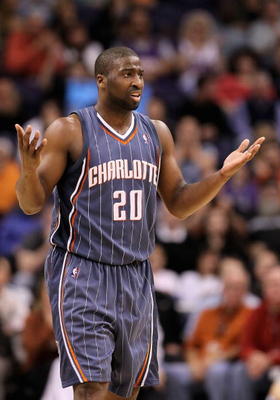 Raymond Felton is going to be an unrestricted free agent at the season's end and I think he'd be a great pick up for the Heat. Miami has had point guard troubles all season long, with Carlos Arroyo and Mario Chalmers extremely inconsistent and midseason signing Rafer Alston playing under expectations.
The Heat lack a vocal point guard leader that will run the offense efficiently and they often are forced to use Wade at the one position.
Felton has a score-first mentality that can break down a defense, but still has the skill to be a facilitator and distribute. Him and Wade would form a dynamic back court. The former Tar Heel would move right into the starting lineup and could sign for the mid-level exception.
4. Ray Allen - Boston Celtics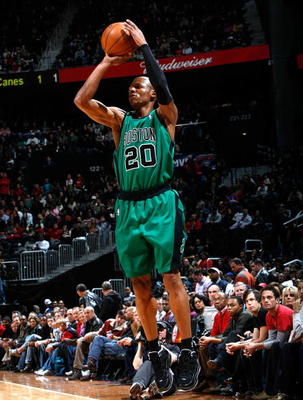 With the Boston Celtics appearing to be on the decline as they have slipped to the third seed in the East, rumors have been circling about the future of Ray Allen. There are talks of the C's trying to get rid of him and his expiring contract while they still can get something in exchange.
However, GM Danny Ainge has publicly denied the rumors and stated that he will keep the aging star.
Either way, Allen will not be a Celtic next year. And, Allen has been linked to the Miami Heat for quite some time. He has stated his desire to play in Miami and he would be of great value to a Heat team with championship aspirations next season.
He is exactly what Miami needs—a shooter. With Daequan Cook and James Jones appearing to be failed experiments, the Heat are in desperate need of a consistent three-point threat. Allen could fill that void as a backup shooting guard to Wade at a relatively inexpensive cost if he thinks he's playing for a contender.
3. Amar'e Stoudamire - Phoenix Suns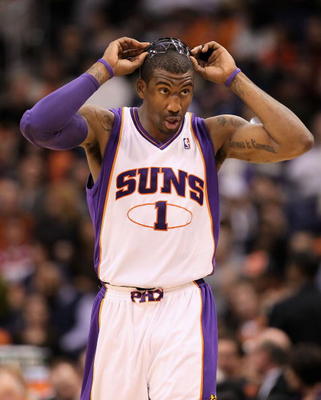 Stoudamire is probably the most talked about player around the league right now as the trade deadline approaches. He has been linked to the Heat, Cavaliers, and Sixers. The Suns are trying to get something for the All-Star while they still can considering his time in Phoenix appears to have run out.
While Amar'e has publicly said he might play out his contract in Phoenix, he has also said the New Jersey Nets are a possibility if they get the right pieces together.
Stoudamire would be a great fit in Miami, with his athleticism and power that would benefit the Heat's roster. His high-octane offensive game would mesh well with Wade's game and they could form a great duo.
He can score at a high level and will bring an excitement and intensity to Miami's offense. In addition, his defense is decent and he has shown he can hold his own against opponents with big blocks.
If Chris Bosh falls through, Stoudamire would be a great second option.
2. Carlos Boozer - Utah Jazz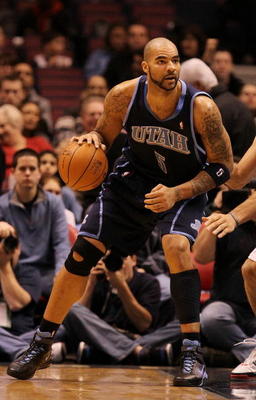 The Carlos Boozer-to-Miami rumors have been prevalent for years, even as recently as last offseason. Boozer has publicly stated his desire to play in Miami, even to the point where the Jazz front office was upset about it.
He owns a home in Miami and has strong ties to the area. He also maintains a close friendship with Dwyane Wade, who has expressed his interest in playing with Boozer as well.
Boozer is a fundamental power forward and would be a great fit in Miami. He is the type of big guy that Pat Riley loves. He is a double-double machine and scores at a high percentage (shooting 54 percent from the field this season).
Second year forward Michael Beasley would have to be moved to the small forward position or to the bench, but he could learn to adjust.
Boozer is an unrestricted free agent at the end of this year and Paul Millsap seems to be the direction that Utah is heading. Wade, Riley, and the city of Miami would welcome Booz with open arms.
1. Chris Bosh - Toronto Raptors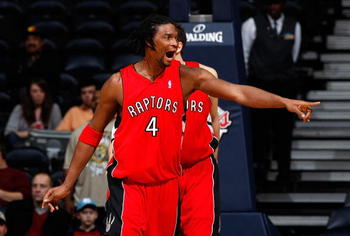 The number one potential free agent I'd like to see in Miami is Chris Bosh. Like Wade and LeBron James, Bosh has a player option for next season and is expected to test free agency.
Out of all the available big men on the market, Bosh would be the most perfect fit. He is an absolute monster, averaging 24 points, 11 boards, and one block per game. He has excellent length and foot work, as well as great fundamentals.
Riley has always loved Bosh and his style of play would work great in Miami. Wade hasn't played with a superior big man since Shaquille O'Neal was traded in 2007. Jermaine O'Neal simply isn't the player he once was and Miami's front court lacks a dominant presence.
Wade and Bosh would form a prolific front court- back court duo that would give Miami an exceptional inside-outside game. If Miami added a shooter such as Allen, the Heat would be dangerous from all areas on the floor. Wade could penetrate, Bosh would man the inside and if they were double-teamed, they could dish it out to a shooter like Allen.
While Bosh would have to take over Beasley's four spot, the Kansas-State product could move to the small forward position and be trained to adjust. If Miami resigns Udonis Haslem, he would be a great reserve forward option when Bosh is resting.
Bosh would simply look stellar in a Heat jersey next year and certainly elevate Miami to championship contenders.
Keep Reading

Miami Heat: Like this team?