Michael Vick in 2011: Fad or Future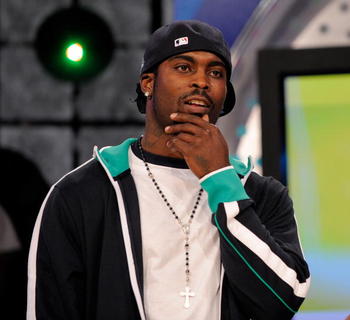 There's a lot of talk in many circles about Michael Vick. Wildcat players, franchise savior, starter, backup, etc. I think it's too easy to envision Michael as some legendary player, rising from the ashes—ready to hand the Lombardi to whichever owner gives him the reigns to their team.
In reality, Michael is no legend, no superstar. He still has to earn that.
He was merely an average passer who could run fast. REAL fast. This made it exciting to watch the Falcons, and in turn, put butts in the seats and made the Falcons owner a little richer.
Fast forward to Vick today. He is still among the fastest QBs in the league, though I think there are one or two faster. He does have several years of starting experience. This doesn't help as much as you'd think, as the game continued to evolve around him while he couldn't experience it.
Plus he'll be 30 before the season starts, so the clock's ticking.
That being said, if there's a team that believes it's only a QB away, and is geared for a mobile QB—I think Vick could make a difference. The team has to have a strong defense to help cover the mistakes he's inevitably going to make while he gets back to speed, and the offensive skill players to be able to make it easier for Vick to be successful.
There are only a few teams that might make this work and a few that would be a disaster...
Buffalo Bills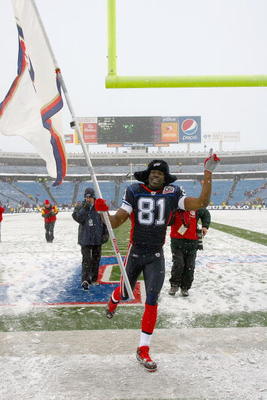 Buffalo:
Initial report: DISASTER.
This team is switching to a 3-4, and switching usually leads to struggles as the team tries to get the right kinds of players to fit the new system. It usually takes two offseasons and a draft to do this. During this time, teams are going to score heavily on the Bills, which will put too much pressure on the Bills to keep up—something Vick cannot do unless he gets a lot of help.
The offense has Lee Evans and Fred Jackson for sure, but both are getting older, and Evans won't be any help unless a good second and third receiver are found. TO is still there, in theory, but at his age, he's not going to be able to keep the heat off Evans unless a dynamic third receiver is found.
Jackson is a good, versatile back, but he's getting older and they need a back to fill the spot Lynch had as his backfield mate last year.
The draft will have some good backs, but there will also be a couple in FA who could excel in a part-time role, too. Add to that the Patriots, Jets, and the weather up north and I think it's a long-shot Buffalo improves at all with Vick at the helm.
St. Louis Rams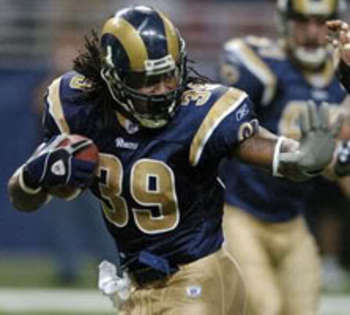 St. Louis Rams:
Initial report: PLAYOFFS.
While the Rams have been down lately, they aren't out. Bulger's injuries have robbed the team of their opportunities lately, however, I believe Vick can lead them into the playoffs. How far? Depends on what the team does to support him.
I still have nightmares about how the Chiefs got Montana and Marcus Allen, yet the receivers were so bad, it was comical. How Marino never had a good running back in his entire career. It just goes on. The Rams are close. Real close.
They have the players on D to keep the team competitive—although I believe after they take Suh with the first pick, they must get a corner in in the second round, or trade back into the first somehow to get a corner. Unless they feel they can get an all-star from another team (unlikely), the Rams are in trouble without drafting a corner.
And I don't mean some washed-up corner with a name—I mean a Pro Bowl corner.
Offensively, the Rams are in good shape. Steven Jackson is still a premier back, and even Gado has shown some of the promise he had early in Green Bay. They have some young receivers who are starting to "get it", and a good line.
If the Rams can just add a dependable receiver Vick can fall back on, I think they've got it. I would keep an eye on Deion Branch, should the Seahawks cut him. Just don't add a head case like Brandon Marshall. Add to that a division that's anyone's for the taking and a nice dome—and the Rams could be the surprise of 2010.
Denver Broncos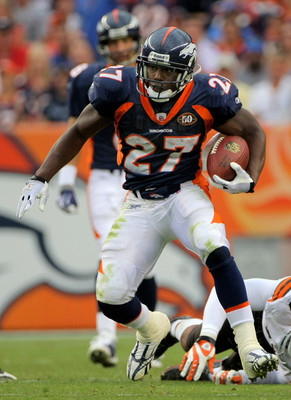 Denver Broncos:
Initial report: PLAYOFFS.
Denver? What? I think Denver is the dark horse here. I know the deal was made for Orton, and he had his moments—but I think Denver really needs to look at Michael Vick in the next few weeks. You might even be able to use Marshall to get him, and kill two birds with one stone.
In fact, they should get more than just Vick for Marshall. While Kolb is the better QB, Philly isn't letting him go. So get Vick. And a pick or two. Honestly, I'd try to get Vick and Avant, but multi-player deals are hard to pull off.
However, Avant has been a clutch receiver for McNabb time and time again, and is still young enough to have an impact and can be the reliable receiver Vick needs. I still recommend drafting a stud early to go with Royal regardless of whether Denver can trade for a receiver—but the overall offensive talent is there on this team.
More work needs to be done on the defensive side, but considering the weak division, I would think that Vick could lead this team to the AFC West crown easily, maybe in his first year, probably in his second.
Quick Hits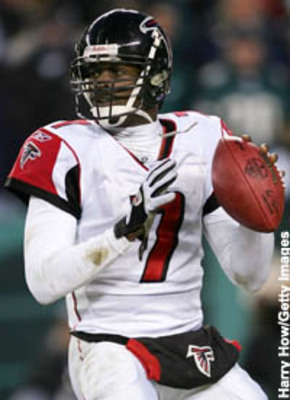 The best of the rest...these teams wouldn't work for a variety of reasons, but the possibility still exists...
Cleveland Browns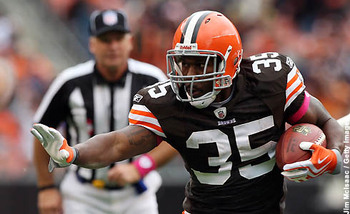 Cleveland: The arrival of Big Mike to run the show, little talent, and expensive QBs already on the roster has me believing this team is in rebuilding mode, and it will take several years before they can compete with the talent in the AFC North—which is too long for Vick.
Oakland Raiders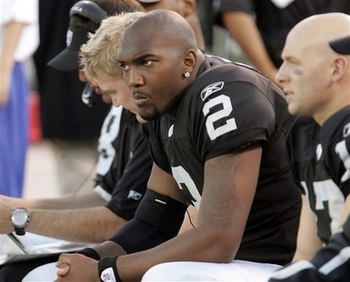 Oakland: Al Davis believes in Russell. Enough said. This place is a Black Hole in more ways than one.
Jacksonville Jaguars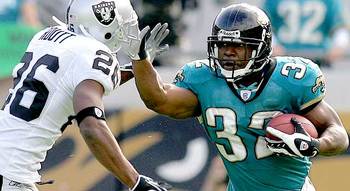 Jacksonville: I don't believe anyone in this organization thinks that Garrard can take this team to the playoffs and win. However, I don't think this is the place for Vick for two reasons: 1 - unless he is cut or traded, Garrard will still go into the season as the starter, which will rob Vick of the chance to spend the entire offseason as the man—and reduce how much actual learning and practice with the first team that he needs. 2 - the coaching staff is in serious limbo.
Should the Jags stumble and Del Rio is gone—the new coach will bring in a new system, which will in turn make 2010 a wasted year for Vick—and starting the 2010 year at 30 means that Vick doesn't have a lot of years to waste.
Minnesota Vikings
Minnesota: No one knows with Favre, and T-Jackson is pretty close to Vick in many ways. They aren't set up for Vick or Jackson to succeed here, so I'd look elsewhere Mike.
Kansas City Chiefs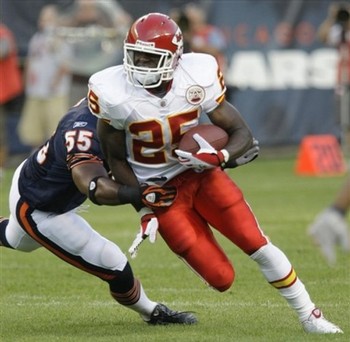 Kansas City: This could make sense, but I believe this team is much like Cleveland in the fact that by the time the talent level reaches where it should be, Vick will be 35.
Last but not least Dark Horse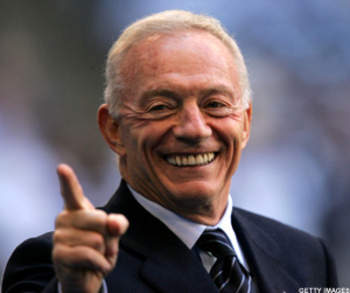 Dallas. Yup, I went there. Romo just got a big paycheck, but things change. One thing that remains constant is Romo's inability to take the game seriously and take his team to the promised land. In my heart I believe the time is now to trade Romo and acquire Vick. I don't think that Philly lets Vick go to the Cowboys, but the right offer and you'd be surprised. Philly knows they're on borrowed time.
I'm just afraid the Cowboys are too full of characters to not be a distraction to Vick's development. Add to that Wade's substitute teacher demeanor, and I think that Vick would really have to be focused and a vocal team leader to succeed here. But I think that he can.
And if this is just a fantasy, I think that Romo should be traded for Brandon Marshall - who is another headache - but maybe all this craziness just needs one anchor. One person who got a second chance and has the opportunity to lay it all on the line and prove he is worthy.
Keep Reading