Super Bowl XLIV Commercials: The Best, Worst and Weirdest of the First Quarter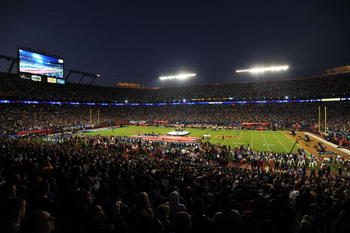 For many people, the commercials played during Super Bowl games are perhaps more entertaining than the game itself.
While the heavyweights like Anheuser-Busch and Pepsi always weigh in with winners, sometimes the lesser known products gain great word-of-mouth through stellar ads.
These are the best, worst and weirdest from the first 15 minutes of game play in Super Bowl XLIV.
The Good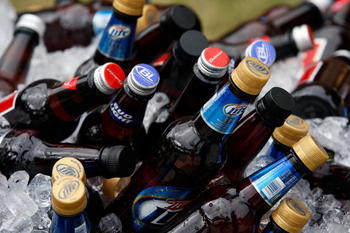 SNICKERS: Betty White = ratings. Who wouldn't want Betty White (even if she was Golden Girls-era Rose Nylund level dumb) to be their grandma?
But Betty White getting clobbered going over the middle in a pickup football game? Tremendous. Add in the line "That's not what your girlfriend said!" and we have a winner.
Adding in Abe Vigoda for extra senior citizen hilarity, and Snickers has an early candidate for commercial of the night.
DORITOS: Three gems in the first quarter.
In the first, reverse psychology gets the nod as man's best friend gets back at man and steals his Doritos. It's cute, it's funny, and it's vengeful—three of America's favorite traits.
In the second, they continued tugging at the heart strings. Sassy children sell, So by having an ad featuring a young child slapping one of his mother's potential dates not only for looking lecherously at his mama, but also for stealing his delicious chips, we have another winner.
In the last, the man watching the Super Bowl in a casket full of Doritos? Forgive me for objectifying the unfortunate circumstance of losing a loved one, but again, what red-blooded American make wouldn't want his own coffin of delicious snack chips.
BUD LIGHT: Anheuser-Busch can usually be counted on for a quality bit of hilarity on Super Bowl Sunday.
This year, they score points not only for the house made out of Bud Light—including obligatory "There's Bud Light in the fridge made of Bud Light!" reference—but also incorporating pop culture into an ad with the T-Pain "Auto Tune" iPhone app.
Add in a NASA "let your hair down" moment featuring Dr. Marvin Candle from Lost, and you have a series of winners.
The Bad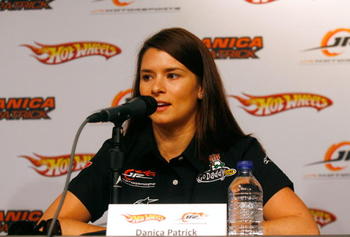 COCA-COLA: Props for the idea that a Coke brings the world a smile (even to a curmudgeon like Monty Burns), but have The Simpsons even been relevant in mainstream society in the last decade?
CARS, MONSTER AND GODADDY.COM: The Danica Patrick massage ad wasn't even close to the raciest or funniest GoDaddy ad—I think Candice Michelle as Nikki Capelli will always have that—and the Monster ad featuring fiddling beavers just fell as flat as either of those jokes alone could have.
As for Cars.com, while their "car buying is tough" ad was much more believable than the one with the guy who did open heart surgery with a pen, it was the EXACT SAME FORMAT. Bad form.
The Weird
FOCUS ON THE FAMILY.ORG: So Tim Tebow was vilified for doing "anti-abortion" commercials with his mom.
But what was so bad about those two ads? Tebow is an American darling, and neither ad featured anything close to rhetoric.
Hopefully, all those who did vilify Tebow and his organization (and CBS) for these ads is getting the knife ready to cut that humble pie.
BOOST MOBILE: The Super Bowl Shuffle is one of the most revered yet cheesy moments in Super Bowl history.
The Boost Mobile Shuffle, on the other hand, not only breaks the same format rule as Cars.com, it breaks a rule of actually having to be relevant or funny to register. I simply don't know what to say to describe that trainwreck.
Keep Reading