Should WWE bring back their "Attitude Era" or NOT?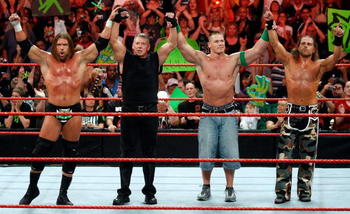 The whole reason I' am creating Slideshow is to tell everyone my opinion and views on everything happening in WWE today, so that is why I' am doing, but right I'm going to give you a brief statement on WWE today. On December 13, 2009 at WWE newest PPV's premiere John Cena was pushed off of the turnbuckle when him and Sheamus were having a quarrel on the structure and guess what happen......
He freaking slammed threw the table nearby in the ring and when I heard and saw the news on wwe's website, I just sat in the chair in such disgust towards him because he just lost to one of the men with the gimmicks EVER and I saw Sheamus standing over John with his foot on his chest and that was just a total disappointment.
I know he lost many other matches like that before, but the idea of him losing to a goofy looking troll as Sheamus just disappointed me, so now I don't support John anymore because 1 if I were him I would said to Vince "No, I don't want to lose a match at every other PPV all of the time!"
So now these days just from beating up a wimp like Jamie Noble, he all of a sudden been pushed to become WWE champ, but that is very weird because they can do that for "troll", but not for Kofi a man who proved time and time again that he is worthy for a major title, but "No!" WWE said we will stick the African superstar and boost the Irish punching bag.
That does it for me and that is why I hope TNA comes up with a bolt of lighting tear WWE down!!!
WWE Present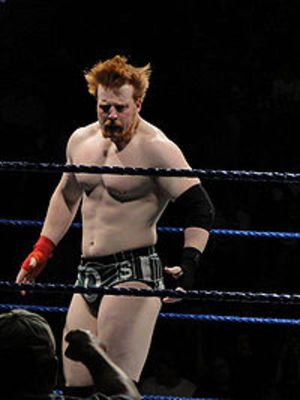 Presently in the WWE, an orange-haired Irish giant is ruling Raw and going around with glittering gold belt pathetically punching and kicking announcers and mid-carders in the face, but while that is going on the little green and black midget(also Irish) Hornswoggle is going around flapping his wittle arms at lifeless guest host.
On Smackdown though Cm Punk recently formed an alliance in which him and the hairless giant Luke Gallows(Festus) cuts planted fans hair off, I know pathetic, but that is why I believe WWE should bring back the "Attitude Era".
Pathetic Storylines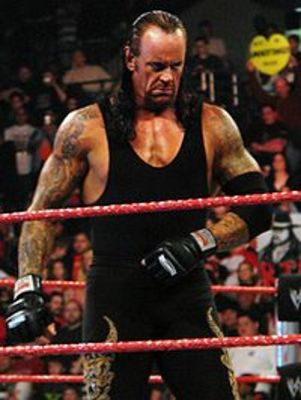 I know that I did not include the other two WWE shows, but it is because I don't see them as shows I see them as 2 hours of suddenly getting your brain fried and that is another reason WWE should convert back to their old "Attitude Era".
And the reason I feel this way is because of all their pathetic storylines they have written come on no one wants to see an "Evil Ronald McDonald" be the WWE champion and I' am sick and tired of the Undertaker, he is another that does not to lace up his boots anymore and that is fact and opinion because 1 his feuds are just ridiculous now and 2 he is 44 and it is very well showing, so pack your bags Taker and go home!!! Also John Cena like everyone keeps saying "Quit losing to rookies, newcomers, newbies!!" Whatever you want call it.
Ratings
Their ratings may still be a good rate, but I think people are starting to go to their shows now just to maybe be seen on TV or see some superstars because I know it is not for their entertainment because the only entertainment people get is getting the chance to laugh at Sheamus which is not hard because the first I saw him on TV, I started to tear up over skin and accent.
Kofi Kingston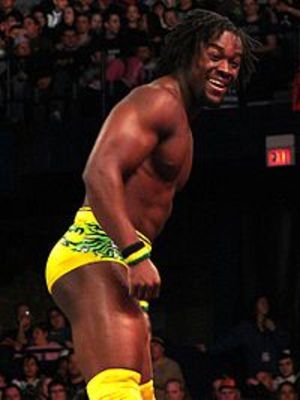 Kofi needs a serious Push and if WWE won't do that I think Kofi should leave because he is underused and unappreciated.
TNA V.S RAW

The Monday Night has yet to be debuted and all see from this is SUCCESS from both sides. WWE brings back the "Attitude Era" and TNA becomes known, but some fail to think that only bad things happen from this and I agree somewhat. But when you look at the big picture this was destined to, you when WCW started feuding with WWE it made WCW known and it got WWE more exciting besides from WCW becoming defunct, some positive things came from that war and I think the same could happen with the TNA/WWE war and I cannot wait to see it. It's going to solve a lot of problems with the WWE and do the same with TNA. So thanks for reading my Slideshow and "Have a nice day".
Keep Reading