How WWE Can Make Wrestlemania 26 the Most Memorable of All Time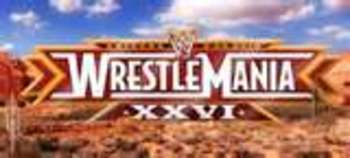 With the road to the granddaddy of them all already under way, we are witnessing what may be the biggest Wrestlemania in quite some time.
WWE has laid the foundation for many possible types of match ups. Most are dream matches in their own respective.
Wrestlemania 25 lacked something, something that I couldn't my finger on. Maybe it was the lame main events that featured the never ending Orton-Triple H and the awkward, confusing, and utterly stupid storyline that featured Edge, Big Show, and John Cena.
Of course all was forgotten thanks the classic Shawn Michaels-Undertaker bout but it shouldn't be just one match. The entire card should be full of quality storylines that will engage us like we've never felt before.
Wrestlemania 19 in my opinion is the greatest Wrestlemania of all time next to Wrestlemania 23. They hit the mark when it came to a near perfect card. But anyway lets get to this article already.
These are in my opinion how WWE can make Wrestlemania 26 one of the greatest of all time.
Have a new superstar win the Money in the Bank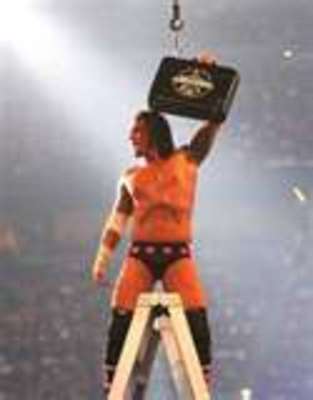 Don't have CM Punk in the MITB, I think he's already used up all he can from it. He won it two years in a row and he been made into a "main event" superstar. So now its someone else's turn to bath in the glory.
I got high bets whoever is in the MITB this year, John Morrison will come out as the winner. Rumors are that he's requesting a title as he feels he's paid his dues. I feel he has, his talent has no ceilings and I bet this year he finally wins it.
Don't let Sheamus headline Wrestlemania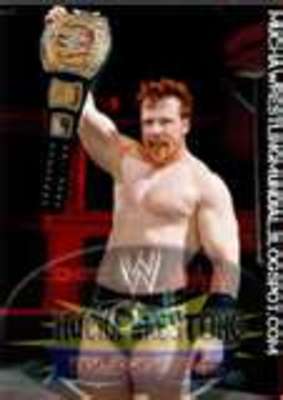 I don't care what anyone says. This guy should NOT be allowed to be anywhere near the words "Main event" at Wrestlemania, YET.
Giving this guy the WWE Championship was okay, I mean sure the man gets no heat, hasn't beaten any main event talent via pinfall, but NOT Wrestlemania.
Until he has a lengthy first title reign such as John Cena's first, which was nearly nine months long where he defended it against top level talent such as Kurt Angle, Shawn Michaels, Christian, Chris Jericho, JBL, and a freaking Elimination Chamber, have him stay away as far possible for the main event.
Seriously...
Break up DX and pit them in a Match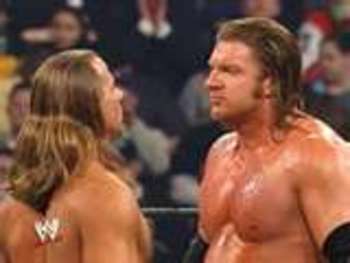 Am I the only one sick and tired of DX? Break them up but this time break them up for good. I'm tired of their corny jokes, and taking alot of air time that could be used to build up stars.
Shawn's obsession with the Undertaker could be a factor to start this feud. Maybe Triple HHH becomes furious when Shawn's obsession causes them to lose the tag titles.
Maybe Trips becomes jealous of Taker and thinks Shawn doesn't consider him a threat so he confronts Shawn about it.
Honestly, anything really would work with these two as long as they have a match.
John Cena vs Batista II w/ Bret "The Hitman" Hart and Vince McMahon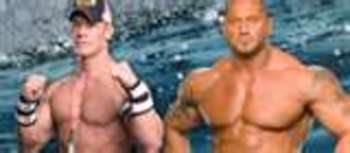 I actually like the fact that these two have only gone one on one once before. Batista emerged the victor but both were faces at the time. Now things have changed.
Well not really.
If you've been watching Raw lately you'll know that Batista came to the aid of Mr.McMahon, helping beat down on Bret Hart. John Cena came to Bret's rescue.
But what viewers didn't get to witness was the destruction of Cena at the hands of Batista. It felt real, real anger, real pain, and it concluded with Batista powerbombing Cena onto the steel steps.
So what I hope will happen is Cena will be in Hart's corner, and Batista in Vince's as the 12-year long hatred between Hart and Vinny finally concludes.
Somehow give us Chris Jericho-Edge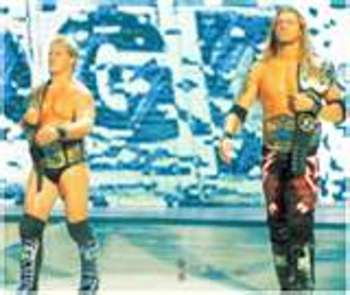 Edge returns and wins the Royal Rumble. Like Lil Wayne would say "***** Hooray!". Oh but one problem, Jericho isn't World Champion.
Seriously don't screw this one up. You basically set this one up when Edge got injured and Jericho poked fun at him.
Now Edge is face and Jericho is a heel.
Have Jericho win the Elimination Chamber so this match can happen and we can close our mouths to stop the salivation and dreaming.
Please? Don't mess this chance.
Break up Legacy and pit them in a Triple Threat Match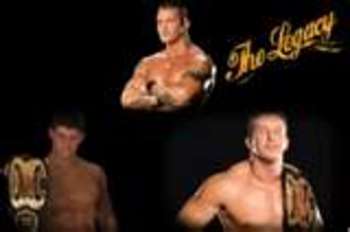 They're still together?
Seriously, just break them up. We've seen chances of this happening since early last year with Dibiase and Orton. Now it's gotten to the point where Orton has physically assaulted Rhodes and Dibiase.
And yet they're still together. If you break them up pit all three of them together since Rhodes and Dibiase have had issues too. Although I would most rather see Dibiase vs. Orton in a singles bout because I've always preferred him over Rhodes but it still works.
No Musical live Performance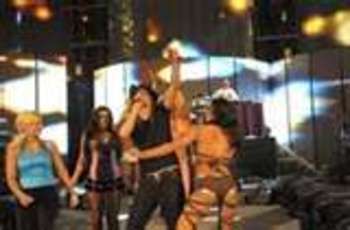 Jesus Christ!
Never do this again. Ten Minutes, that right ten minutes this lame boring musical by Kid Rock lasted. I literally almost turned my TV off cause this was just unbearable. Only fans would actully enjoy whoever they get to perform.
Fact: Did you know Wrestlemania 22's World Heavyweight title match only lasted close to nine minutes? Kind of Sad if you ask me.
Stick to the Wrestling, Not Singing.
Have Mysterio shave CM Punk's Head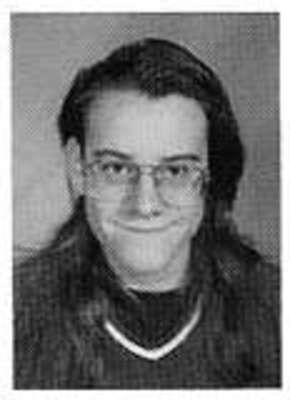 Hair vs Mask.
This match basically belongs to Rey as he has competed in so many its become a gimmick. CM Punk's straight edge society has been shaving the heads of those who "pledge" to become members.
Rey's drug issues last year could be brought up from last year and when he refuses, CM Punk becomes obsessed with having him in his cult.
All money would be on Rey for the oh-so-sweet picture of CM Punk crying as his hair AND his beard is shaven off.
Give Undertaker a surprise Contender to his 17-0 Streak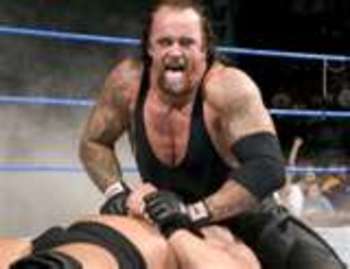 All bets are on Undertaker vs. Shawn Michaels II. Well I see that and raise you a hell no.
I loved last year's match between those two and a second I think would ruin the feeling of the match as we were made to believe as if it was a once in a lifetime moment.
I feel no one really has the right to face Taker besides Shawn Michaels so why not bring in someone who can?
Maybe bring in the Rock, Steve Austin, or any legend that isn't already signed to TNA.
Or pit him against a young superstar, shit maybe Dibiase, or have him face Bryan Danielson.
I honestly who this year he's going to face.
Have the Money in the Bank winner cash in at the End of the Night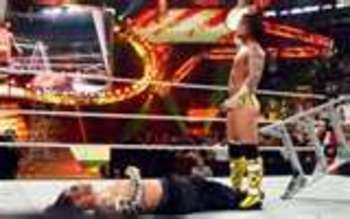 Wouldn't that be shocking?
What if Edge won the title from Chris Jericho or hell even the Undertaker.
After a huge applause for his huge comeback victory and tiresome long match.
Out comes running Mr.Money in the Bank and quickly cashes in the cash and jumps on Edge. Except unlike past times, Edge would give him a short sweet bitter fight.
Managing in a spear but eventually the match before would have done its damage and as he prepares for another spear he just passes out. Is laid with a finisher, pinned, and has the title taken from him.
Shit everything I just wrote above I can picture. But It would be heartwrenching as all that recovery, the pain, sweat, and tears to be washed away by the glory of another perfect opportunist.
What do you think?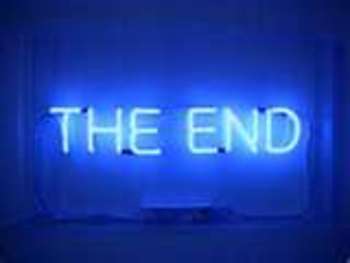 Well there you go.
I don't know if any of this will happen but I sure hope some will.
Any comments?
-Javier E.
Keep Reading