NHL Trade Deadline: 10 Players that Need to Get Dealt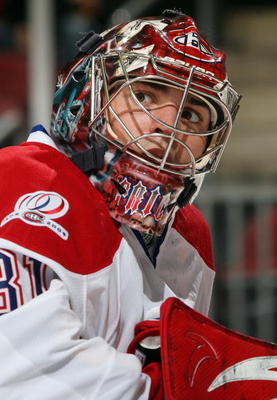 For hockey fans, from now until the trade deadline on March 3rd, may just be the most exciting time of year. Especially if your team is on the outside looking in when it comes to a playoff spot.
There are the buyers and the sellers, looking to improve their team for a run, or the future.
Over the past week we have seen the Calgary Flames, Toronto Maple Leafs, Anaheim Ducks, Atlanta Thrashers and New Jersey Devils retool their rosters and move some big name talent in the process.
We all know this is just the beginning, and names like Ray Whitney of the Hurricanes and the Oilers Sheldon Souray are probably on the move as well.
But what about the players that should be moved?
There are an abundance of names out there that could use a change of scenery, some who have had long careers and never hoisted a Stanley Cup, and others who have just burned their bridges outright.
So, I thought I'd take the time and look at some possible candidates who should and may be shipped out before the NHL 2010 trade deadline.
Mike Modano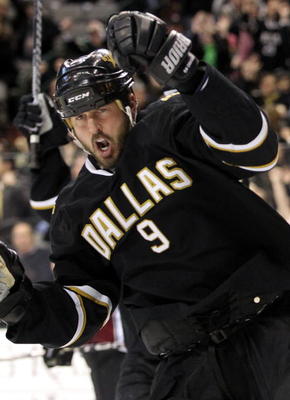 The days of a player spending his entire career with one franchise is long gone, and it may just be a matter of time before Mike Modano is shipped out of Dallas...that's if GM Joe Nieuwendyk can get him to waive his no-trade clause.
Though there has been a spark lit under Modano of late playing under coach Marc Crawford, he is a player that has been on the decline pretty much since 2004. And all the talk out of Dallas is that the team is ready to part ways with the veteran center.
For a club that is looking to make a run, Modano may just be a nice fit down the stretch. If he doesn't accept a trade, the Stars have made it clear they have no intentions of resigning the 39-year-old as they want to move in a different direction for next season.
This is starting to unfold similar to the Mats Sundin saga two seasons ago.
Andrew Cogliano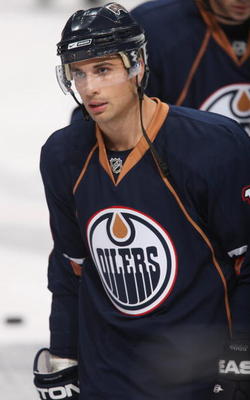 You have to feel bad for the hard luck Edmonton Oilers who lost their best player in Ales Hemsky, and their number one goalie in Nikolai Khabibulin to injury which has resulted in a meltdown of epic proportions.
But hard luck on this team started before the regular season even began when they lost out on the Dany Heatley sweepstakes, when the superstar sniper rejected a deal that would have seen Dustin Penner, Ladislav Smid and Andrew Cogliano go to Ottawa.
While Penner shook it off and has performed well this season, it is quite obvious that the 22-year-old Cogliano took it to heart and could definitely use a change of scenery to kickstart his career.
After two 18 goal seasons, he has struggled to find the back of the net, and has just 5 to show for his efforts in 56 games thus far.
This kid needs a new team worse than a Biggest Loser contestant needs a salad.
Carey Price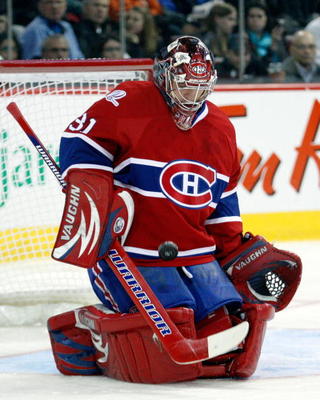 At times he looks absolutely lethargic sliding from post to post. Everytime he drops into the butterfly position you cringe that the opposing team is gonna go shelf. Yet for some reason Montreal Canadiens general manager Bob Gainey still believes in Carey Price.
In fact, everytime Price puts the Habs into a slump, Jaroslav Halak has carried the team out of it only to see Price take to the nets soon afterwards.
This season after 33 games played, Price is 11-17-4 with a 2.73 goals against average and no shutouts. Meanwhile, Halak has suited up for 27 games and gone 16-8-2 with a 2.40 goals against and 4 shutouts.
Am I missing something here?
There is so much talk of the 22-year-old Price being the future of the franchise, but he is about as consistent as a hip hop album-they usually have only one or two good songs.
Halak is a whopping 24-years-old, yet nobody even whispers the phrase "goalie of the future," when talking about him in Montreal.
Time to cut your ties Habs fans, Carey Price has about as much chance at being your saviour as I do at becoming a world-renowned journalist.
Vincent Lecavalier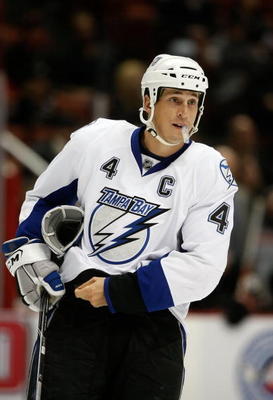 It may just be a case of "what have you done for me lately," when it comes to the Lightnings Vinny Lecavalier.
With new owners, and the emergence of Steven Stamkos as a bona fied NHL sniper, the time is now to part ways with the 29-year-old superstar as he is still a player with tremendous value even though he has just 15 goals in 56 games so far.
If Lecalvier waves his no-trade clause, the Lightning will most likely get some more youth in return that would fit in nicely with the aforementioned Stamkos and 19-year-old defenseman Victor Hedman. Which could result in Tampa being very dangerous in the next three to five years.
Let's face it, Lecavalier could use a change of scenery after two mediocre seasons now, whether he realizes it or not is another story.
Keith Tkachuk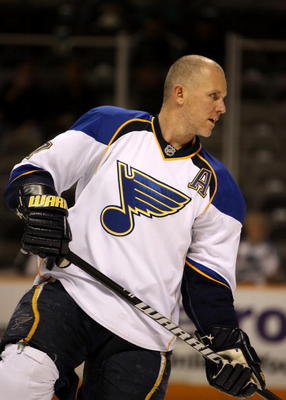 Keith Tkachuk has been a warrior throughout his long NHL career, but the 37-year-old forward has never made it to the Stanley Cup finals. A trend that won't be broken this season as the St.Louis Blues are bottom feeders in the Western Conference standings.
That is, of course, unless the Blues decide to move Tkachuk at the deadline. You would think he would be a welcomed addition to any club that believes they have a shot at the Cup. While the Blues may get a prospect or pick that can help them rebuild a once proud franchise.
Just look how well it worked out for the Pittsburgh Penguins last year when they acquired Bill Guerin.
Moving Tkachuk to a contender makes as much sense as not allowing Ashlee Simpson to make records anymore.
Patrick Marleau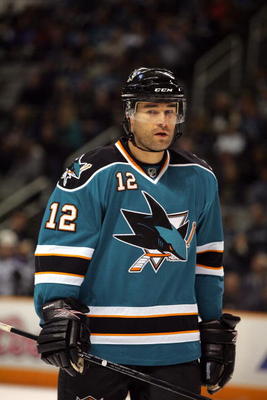 Sounds crazy right, San Jose in the midst of yet another brilliant season parting ways with their leading goal scorer.
the fact is, Marleau joins Evgeni Nabokov as a soon-to-be free agent come July 1st, and there is a very good chance the Sharks could lose him without getting anything in return as it is highly unlikely they will be able to afford to keep this team together under the cap.
Now it is more than likely the Sharks will want to keep this team as is heading into the playoffs, but when has Marleau really done anything in the postseason?
There was a reason they striped him of his captaincy.
So he is one of the leading goal scorers in the league, and destined to be a free agent, would it really be out of the question to trade the 30-year-old while his stock is at an all-time high?
If you ask me, it makes more sense to hang him out there in hopes of getting some quality players to get you deep into the playoffs as it's going to take more than Dany "All About Me" Heatley and two players in Joe Thornton and Marleau that do there best David Copperfield impersonations year-after-year and disappear in the playoffs.
Otherwise, I have a hunch it will be another disappointing playoffs for Sharks fans, followed by Marleau departing for nothing in return come July 1st.
Colby Armstrong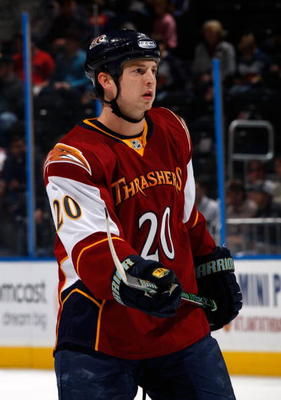 When GM Don Waddell of the Atlanta Thrashers traded superstar Ilya Kovalchuk away to the New Jersey Devils he made a statement-that Atlanta is once again in rebuild mode.
Waddell did get a pretty usefull player in defenseman Johnny Oduya, but Niclas Bergfors and Patrice Cormier are still a few years away from making an impact.
That being said, Colby Armstrong may be the only other player on the roster that has some value when it comes to the trade deadline, and with only 9 goals in 55 games thus far this season, a change of scenery may do the 27-year-old a world of good.
the fact is, Armstrong brings a lot of intangibles to the table besides scoring goals, and the 6'2" winger would be a welcomed addition to any team looking to make a run.
Tomas Kaberle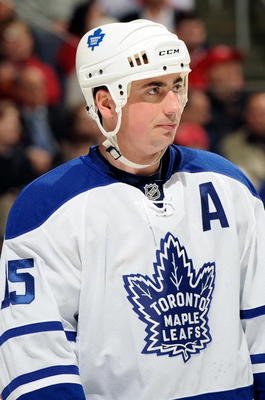 If the Toronto Maple Leafs hope to push forward then two things have to happen.
One, they need to acquire a top-line center.
And two, to do so, they will have to part ways with Tomas Kaberle.
The fact is the writing was on the wall after GM Brian Burke acquired Dion Phaneuf. Unless he is prepared to part ways with youngster Luke Schenn, Kaberle may be the only valuable commodity Burke has to bring in such a player.
Kaberle is having yet another stellar season in Toronto, leading the Leafs in scoring with 44 points from the back end.
And while Burke will have to convince him to waive his no-trade clause, one would have to believe that shouldn't be so hard considering what the 31-year-old has ednured in Toronto the past few seasons.
The fact is, losing isn't fun, and Kaberle's chances of winning a Cup are slowly dwindling away playing in T.O.
This deal has been talked about often, and if you ask me the chances of it happening are about as likely as Will Ferrell coming out with another funny movie. It is only a matter of time folks.
Alexander Radulov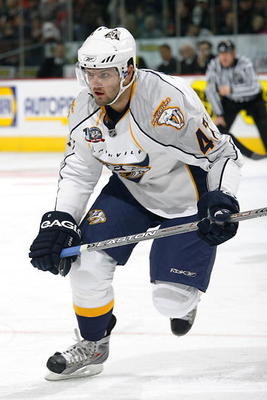 The Nashville Predators are holding on by the skin of their teeth to a playoff position in the Western Conference, and could use some offensive help to make that final push.
So it may be time to look at parting ways with Alexander Radulov's rights if anyone would be interested. Though that may be a very big if.
After Radulov bolted on the Predators for the KHL on July 11th, 2008, and signed a three-year deal with Salavat Yulaev Ufa despite being under contract with Nashville for one more season, many NHL GM's may want to stay clear.
That being said, if a team thinks they could swindle the crafty forward out of the KHL and get him back to North America it may be well worth their efforts.
The 23-year-old leads his club in scoring this season with 56 points in 50 games so far.
You would have to believe with the state of teams like the Toronto Maple Leafs and the Edmonton Oilers, who desperately need some quality forwards, that Radulov is on their radars.
Brian Campbell
All things considered, the Brian Campbell experiment in Chicago has been somewhat of a dense move.
On a team that already boasts good young defenders like Duncan Keith, Brent Seabrook and Cam Barker, the Hawks could have better spent that $56 million over 8 seasons elswhere...like in the nets for instance.
It is hard to believe that Chicago will make a run with two unproven tenders like Christobal Huet and Antti Niemi as good as they have been.
Campbell's contract may be the only thing keeping Chicago from moving the flashy defenseman as not too many clubs have the cap room to acquire such a player.
That is unless Chicago is willing to take on another big contract in return, which unless it is for one or two years doesn't make much sense at all.
With Dallas looking to part ways with Marty Turco, and start heading in a different direction they could be a club that would be interested.
Either way, this great team is going to look drastically different in the next few years as GM Stan Bowman won't be able to keep them together for much longer in the NHL cap era.
Which is a hard pill to swallow for an original six team that deserves to win another Cup maybe more than any other team, as the last time they accomplished the feat was in 1961.
Keep Reading