Detroit Tigers' Hot Stove: Key Offseason Non-Acquisitions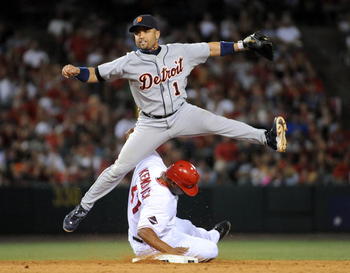 The bulk of the Tigers' offseason has been told in the headlines of three major stories: The Granderson/Jackson trade blockbuster, letting Placido Polanco walk, and signing Jose Valverde. Relatively speaking, the Tigers have had a quiet winter. Holes still exist in the roster, with the Tigers neglecting to pursue multiple free agents who could have helped mold the team into a legitimate contender in a weak Central Division.
This is the story of those free agents the Tigers missed on, and what they could have contributed to the 2010 squad.
Placido Polanco, 2B
OK, I know I mentioned him already, but give me some leeway. The Tigers failed to retain the services of Polanco, a fan favorite from his 4.5 years of wearing a Tiger uniform.
Polanco landed a three year contract from the Philadelphia Phillies, where he had one previous stint covering parts of four seasons, to play third base. He will be making $18 million. Not bad for a guy with a career .414 slugging % who only has 90 HRs in over 5500 career at bats.
Letting Polanco go makes a fairly good amount of baseball sense. He is 35 and beginning to ride off into the sunset. The years and money were more than the Tigers willing to pay.
Despite that, wouldn't you have felt better if he had been offered a one year contract with an option? Don't you think it would have been prudent, considering the guy who is getting the job has never worn a major league uniform and broke his ankle over the winter?
Coco Crisp, OF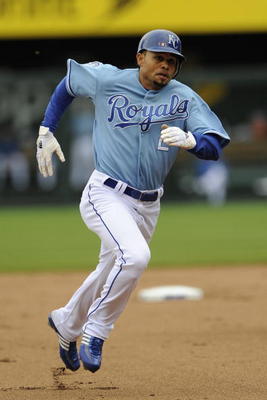 Anyone out there have doubts as to whether or not Austin Jackson or Casper Wells are ready for major league outfield duty? I freely raise my hand for that one. Center field, like second base, is another position about to be freely handed over to a rookie with zero major league experience.
Coco Crisp could have been invaluable as a one year stop-gag solution. He is a terrific defender with exceptional range, just the guy you want patrolling the spacious outfield at Comerica Park. Additionally, he is a fast guy who could easily steal 30 bases.
The Oakland A's signed him for one year at $5 million, near peanuts, for all the great things he can bring to a ball club. It's too bad we missed out on that.
Kelvim Escobar, P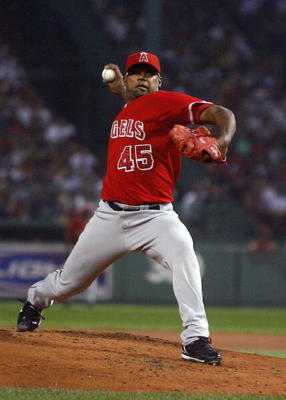 Kelvim Escobar is a power arm with a blazing fastball and heavy split finger. While now considered a reliever, he has spent an extensive part of his career as a starter, including 18 wins and a 3.40 ERA in 2007. He also has ample relief experience, his best coming in 2002 closing for the Blue Jays when he posted 38 saves and 85Ks in 78IP.
Escobar missed the 2008 campaign and most of 2009 recovering from shoulder woes, but that hasn't blunted his effectiveness in the past. He bounced back from a shoulder injury in 2005 to be a very effective reliever down the stretch and through the playoffs.
He is the perfect injury reclamation project, and as such, the New York Mets bit by giving Escobar a one year contract worth $1.25 million, plus incentives.
Just imagine what he could have done in Detroit. He could have been a candidate to close, set up, or even start or spot start. He is that versatile.
If he earns his incentives in New York, they are going to look very smart for buying low, because he is dominant when he pitches.
Juan Uribe, IF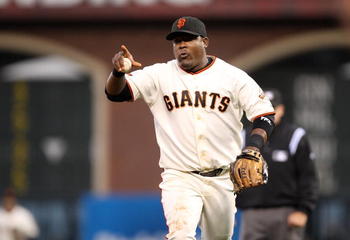 Juan Uribe played the role of utility infielder for San Francisco this past year, starting 34 games each at 2B, SS and 3B. He had one of his best seasons, hitting .289 wit 16HRs, slugging .495.
Versatility? Check. Homerun and doubles power? Check. OK glove? Check. 5 different seasons in his career Uribe has hit 16 or more HRs, three of those times being more than 20.
As for checks, Uribe will be collecting one for a mere $3.25 million. Wouldn't Detroit love to have that kind of production from the middle infield? Check.
Kiko Calero, P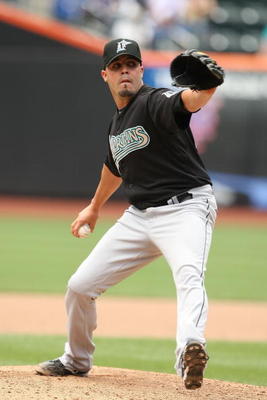 Kiko Calero doesn't need much explaining. This is a guy whom nobody ever seems to want to give a major league job to. despite that he wrangles his way into a job, strikes out more than a batter per inning, has a great ERA and is stingy about giving up homeruns.
2009 season: 69Ks in 60 innings, 1.95 ERA and only allowed one homerun.
If you subtract the one bad year he had in 2007 with Oakland, he has a 2.85 career ERA in 262 innings, with still better than a strikeout per inning.
How is this guy still a free agent? Why hasn't David Dombrowski picked up the telephone?
Orlando Hudson, 2B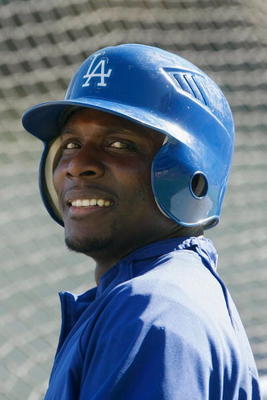 Orlando Hudson, the newest addition of the Minnesota Twins, his signing was announced today.
Washington had been the heaviest in the bidding for his services, but balked at paying him more than $3 million. The Twins were able to scoop him up for one year at $5 million.
The guy is cut from the same cloth as Placido Polanco, but is only 32 and still in the prime of his career. He already has four Gold Gloves, and is a great #2 hitter who gets on base with good hitting and taking walks.
Ultimately, I had hoped his negotiations with Washington would fall out and the Tigers would be able to scoop him up for about $4.5 million for one year to be a stop-gag in place of Scott Sizemore.
Instead, division rival Minnesota landed him. I'm sure David Dombrowski wasn't even in the bidding.
Jerry Hairston Jr, IF/OF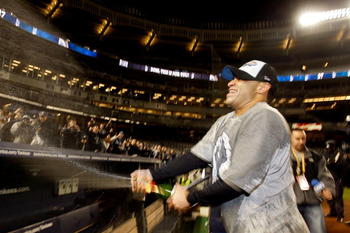 Jerry Hairston Jr. is the son of former major leaguer Jerry Hairston, and also has a brother in the league, Scott.
This guy can play anywhere in the infield or outfield and play it well, which instantly makes him an asset for his positional versatility and glove.
He still can run a bit, although he doesn't tend to, and his hitting is sporadic. Despite that, he does have his good seasons at the plate, which is more than can be said of Adam Everett, who is consistently bad every year.
He could have been signed for roughly $2 million to replace Everett at short, or to be a one year fill in at second base.
I can't blame the front office for keeping the short stop they have in Everett, I love his glove. As I have said before, however, the Tigers could have fielded a better alternative at second base.
Did I mention he just won a World Series ring?
Hairston agreed to a one year contract worth $2.1 million with the San Diego Padres on the same day they re-acquired his younger brother Scott through a trade.
Scott Podsednik, OF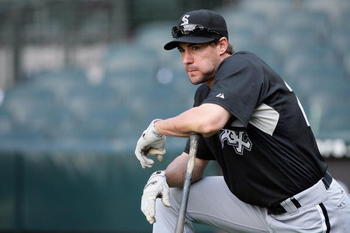 Scott Podsednik was another fall-back option for center field. This guy once stole 169 bases over a three year span, and in 2009 showed he could still run by swiping 30 with the Chicago White Sox in a career reviving year.
He is a seasoned veteran and plays a decent outfield, still gets on base, and still steals bases and scores runs. What's not to like for one season at less than $2 million?
That's exactly what Kansas City was thinking when they signed the soon to be 34 year old to a one year deal worth $1.75 million, with an option for an additional year.
John Smoltz, P
Born in Warren and raised in Lansing, Smoltz hasn't been a Tiger since he was drafted and was still in the minor leagues. Most people know of the sterling career he has had since then.
Well, Smoltz will be 43 in May, but he can still pitch. His results in Boston last year were not very good, but he was able to recover from that with a return to the National League in St. Louis.
Smoltz is a hometown player who could have been had to be the closer, or if willing, a lesser bullpen role.
Instead, he is still a free agent. The last I knew, the telephone lines still worked in this country, however. Perhaps Dombrowksi should give him a call.
Marcus Thames, OF/DH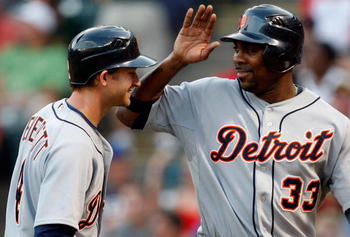 Marcus Thames has been the model of professionalism since joining the Tigers in 2004. He never gripes about lack of playing time, understanding his role of power producer off the bench and embracing it. He has always known that when he is hot he will be in the lineup.
The results have spoken for themselves over the years. 99HRs as a Tiger, and he bashes them at a rate of one per every 14.7 at bats wearing the old English "D".
Thames is still a free agent and the Tigers are a club lacking in the power department. Big hint there, Dombrowski.
Bonus: Mike Maroth, P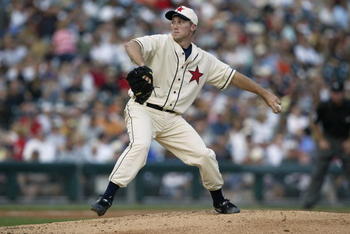 I'll never let go of Mike Maroth as a Tiger. He willingly took the rap for 21 losses in 2003 because he was healthy and able to pitch. He refused to be daunted or deterred by staring down such a lousy record, and that took some guts.
Maroth has fought off some injuries and received a minor league deal from the Twins with an invite to spring training.
He would have been a great depth guy for the Tigers to have, someone they could have sent to Toledo to start. From there he could have been promoted if injuries ravaged the team or he dominated International League hitters.
Alas, the Tigers loss is the Twins gain. I'll still keep wearing my #46 Tigers T-shirt.
Keep Reading

Detroit Tigers: Like this team?