Nebraska's 2010 Walk-On Class
The University of Nebraska at Lincoln has a great history of success within it's football walk-on program. It is widely regarded as the best in the country. This class consists of only 16 young men after the mammoth walk-on class in 2009. This program has taken a big hit thanks to the Callahan era. I truly believe Dr. Osborne and Coach Pelini are working hard to restore the famed walk-on program. This class speaks to that commitment.
Dillon Schrodt WR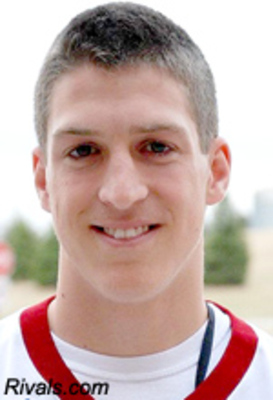 We will start off with some of the more promising walk-on athletes from within Nebraska's borders.
This young man is a fantastic athlete as well as high caliber student.
Dillon played his high school ball at Lincoln North Star where he was a stand out wide receiver as well as a kick returner. He has 4.5 40 speed as well as a good starting frame. He is 6'2 and around 180 Lbs. It is reasonable to expect around 10-15 more pounds on his frame with in a year working in the weight room.
The one statistic that jumped out to me was his unbelievable GPA. He is carrying a 4.3 GPA. He has a great head on his shoulders which is an often over looked asset.
I can see him earning regular playing time by his Soph. year if he redshirts this coming year. He could become a formidable slot receiver who I could compare to Todd Peterson. Both being home grown walk-on's with great GPA's. At the very least he can become a contributer on special teams.
Dillon is one of the more exciting players in this year's walk-on class. Do not be surprised if his name becomes very well known in the coming years.
Austin Williams DB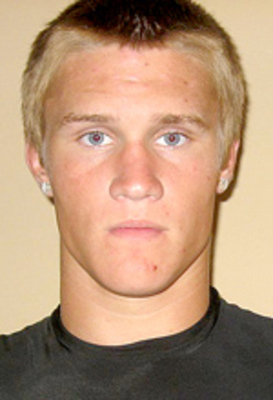 This defensive player hails from Omaha Burke high school. Austin is another walk-on that could make an impact later on in his playing career.
Austin played linebacker in high school, but is projected to move to a safety position at the next level. He brings in good size at 6'2 and reasonable athleticism with 4.7 speed and a 30 inch vertical.
This prospect is very similar to the recently departed Matt O'Hanlon, who was also a walk on originally. There are very similar traits in athleticism with Austin actually being considerable larger by having a few inches and pounds on Matt allowing better match ups with larger receivers and tight ends.
This is another person I can see earning a scholarship at some point in his playing career after likely redshirting as well.
Trevor Roach LB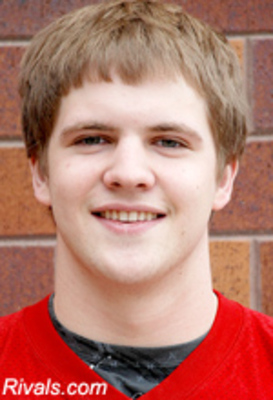 Trevor could be a late bloomer when it comes to seeing playing time. Nebraska is loaded with bodies at the linebacker position. This is why I can see him as a sleeper. He can quietly develop behind some of these other players and surprise some people in perhaps his Jr. or Sr. year.
He has very good size with decent speed for the makings of a good line backer. With 4.6 speed and a 6'3 225 pound he will be tough to break a tackle against and is athletic enough to cover backs or tight ends releasing on routes.
He is very comparable to Tyler Wartman. He is likely to sit for his first few years, but could see the field giving some of the starters a rest on the first team defense. He will also be able to push the offense from the scout team.
This could be the type of hard nosed player that can set the attitude for the entire defense no matter what his role.
Jason Dann Kicker/Punter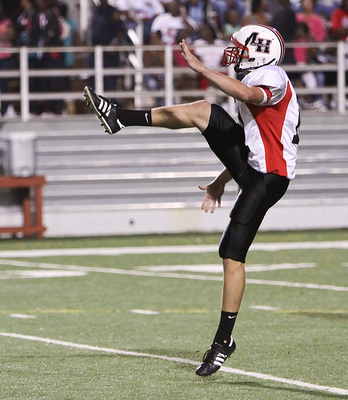 Three players will be walking on from out of state. One of which being Jason Dann. Jason is a kicking specialist who kicked field goals, punted and kicked off for his high school in Richardson, Texas.
Nebraska will be in dire need of a kicker after the 2010 season with both Henery and Kunalic beginning their Sr. seasons. Jason comes in as one of the better kickers in the state of Texas.
Although a very tough act to follow Henry was once a walk-on player also. A good kicker can win games for teams as demonstrated this past season. Jason can learn from one of the nations best kickers as well as placement punters in his first year. Do not be surprised if this young man kicks in some facet during his second year as a Husker.
Mark Pelini OL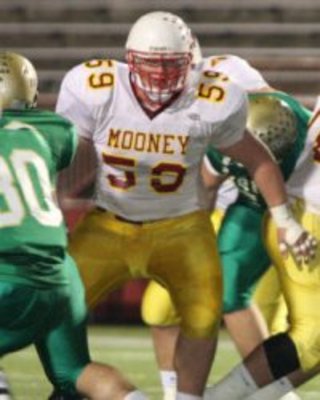 That name will turn some heads being on the Nebraska roster as a player, not coach. This is actually Bo and Carl's nephew. This may seem like a family perk, but do not be fooled this guys is no slouch. He was a co-captain with a guy named Braylon Heard. They are both from the same high school in Youngstown, Ohio.
Although he does not have the idea height for an offensive lineman he will no doubt make up for in effort. I simply cannot see The coaches being easy on him I actually would not be surprised if he is pushed even harder than his fellow teammates because of his name. He can become a serviceable guard in a rotation later in his playing career. Depth in the trenches is always a must and he will no doubt be one of the hardest working players on the team trying to live up to his uncles expectations.
Keegan Hughes WR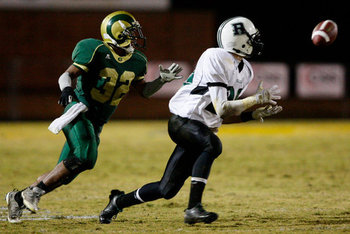 Hughes is a very good wide receiver from Georgia. There is not much information about him, but there are some interesting facts.
He is 6'1 175 pounds. He caught 25 passes for 750 yards and 9 touchdowns, according to his bio on huskers.com, this past season which makes him a big play threat.
He is a bit of an unknown, but he did turn down a scholarship offer from Air Force to walk on at Nebraska so he obviously can play at a high level.
The Rest of the Walk-Ons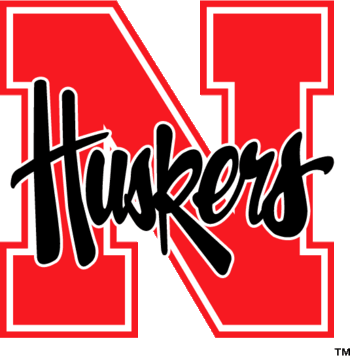 Nebraska has made great use of their walk-on program throughout their history. There are bound to be a couple of gems hidden in this class. I just provided 6 interesting possibilities for the coming years. Any one of these players could leave their stamp on the program.
DB Josh Bart 6-1 170 Aurora
DB Joey Felici 5-9 165 Omaha (Millard South)
DB Derek Foster 5-11 175 Elm Creek
DE Andy Gdowski 6-3 235 Grand Island
FB Tyson McGill 6-1 225 Norfolk
DE JC Moore 6-3 240 Fremont
RB Zach Taylor 6-0 195 Lincoln (Southeast)
OL Jeff Uher 6-2 270 Omaha (Creighton Prep)
DB Yusef Wade 5-10 170 Lincoln (North Star)
WR Tyler Wullenwaber 6-1 180 Utica (Centennial)
Keep Reading

Nebraska Huskers Football: Like this team?