2010 Houston Texans Mock Draft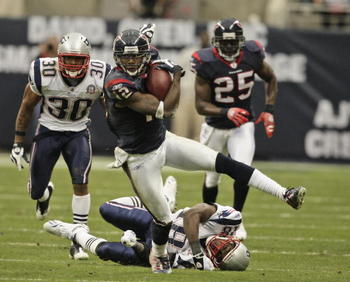 The Houston Texans established in 2002 had their first winning season in franchise history in 2009. The Texans have the chance to make it to the play-offs but, in the upcoming 2010 NFL Draft the Houston Texans need to find the pieces to the play-off puzzle to help them make it to the next stage in the NFL.
Round 1- Best Case Pick: Earl Thomas Safety Texas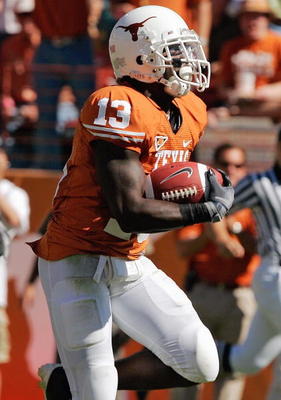 The best choice if everything goes well for the Texans is Earl Thomas. Thomas had a great senior year at Texas with 63 tackles 44 of them solo, and along with those tackles he had 8 interceptions for 149 yards and two touchdowns. He is a great choice for the Texans who need help stopping Peyton Manning's passing game.
Round 1- Strong Back-up Pick: Taylor Mays Saftey USC
Even if Earl Thomas doesn't work out the Texans, still can pick up a good Safety in Taylor Mays. Mays had a good senior year with 88 tackles, 45 of them being solo, and 1 interception. He wasn't too hot this past week at the Senior Bowl, and his size is just too big to be a safety, and too small to be a linebacker. But the Texans need a safety and Mays would be the best second bet.
Round 2- Best Case Pick: Jordan Shipley Reciever Texas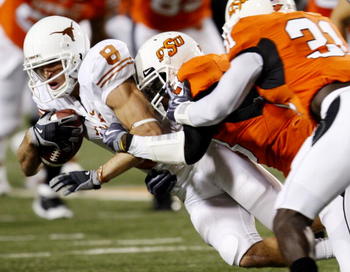 The Texans this past season had a great offense for the first time, Matt Schaub had a pro-bowl season and may loose one of his keys to the offense in Kevin Walter in the postseason, but the way to keep the offense going is by picking up Jordan Shipley. He had an amazing senior season at Texas with 116 receptions worth 1485 yards and 13 touchdowns with zero fumbles. Put him on the inside when you've got deep threats like Andre Johnson and you've got a offense to be reckoned with.
Round 2-Strong Back-up pick: Perrish Cox Cornerback OSU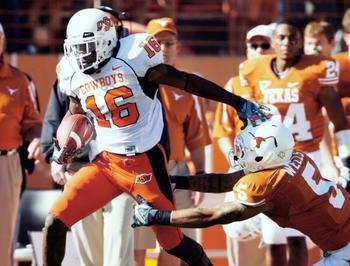 If the Texans can't land receiver Jordan Shipley looks for them to turn back to building up their defense with Perrish Cox. Cox a Oklahoma State stand out had some trouble in his senior year with injuries and a disciplinary problem, but look for him to bounce back in the NFL. He was outstanding on defense in the games he started having 36 tackles 31 solo, with 4 interceptions. He shined in the special team returns game, Cox had 25 punt returns for 198 yards and 1 touchdown and 31 kick returns for 649 yards.
Round 3- Best Case Pick: Toby Gerhart Running Back Stanford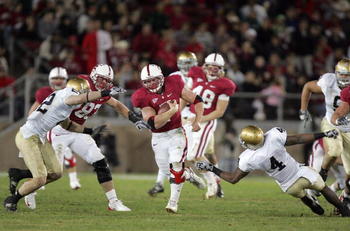 The Texans had running back problems in the latter half of the season having to put Steve Slaton on injured reserve, and with out him had no one to rumble and push in those goal-line touchdowns. Their answer? Toby Gerhart, he was the Heisman runner up with 1871 yards for 27 touchdowns with out a fumble. He averaged 5.5 yards a carry. He is known for his workhorse effort and strong running style. Look for him to not start, but be a key 3rd, 4th, and goal-line down back.
Round 3- Strong Back-up: Jason Fox Tackle Maimi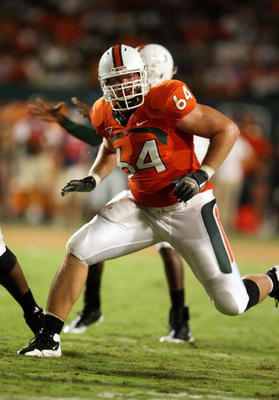 Look for the Texans to help give support to Brown and Winston at Guard by drafting Jason Fox. Fox was one of the most tenured players at Miami throughout his career. He was named team MVP during the off-season, and even though he didn't get to play in the Champs Sports Bowl look for him to bounce back next year in a back-up role in Houston.
Round 4- Best Case Pick: Torrell Troup Defensive Tackle Syracuse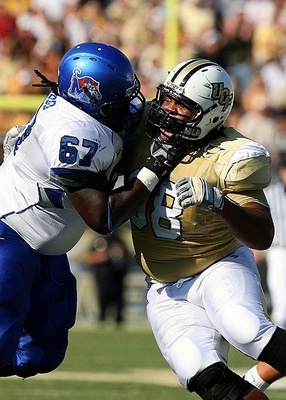 The secondary isn't the only part of the defense that needs help, the line struggled at the end of the season as well. With picking up Troup the Texans pick up a tackle who had 31 sacks this season and is a steal in the 4th round.
Round 4- Strong Back-up pick: Mitch Petrus Guard Arkansas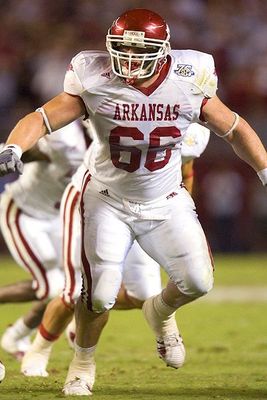 If Gerhart goes before Houston gets a chance to get him, watch for them to grab up Mitch Petrus from Arkansas to back up Kasey Studdard at left guard. The past year the offensive line wasn't as stellar as it could be, and the 6-3 305lbs guard to help beef up the line.
Round 5- Best Case Pick: J.D. Walton Center Baylor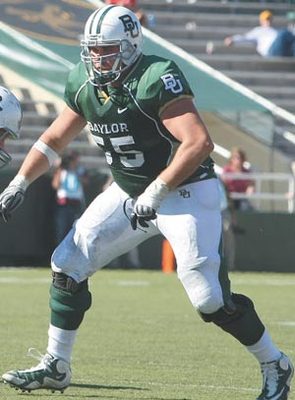 Chris Myers has been the anchor for the Texans line for years, but look for the Texans to pick up Baylor Star J.D. Walton. Walton did a great job on the line and teaching and in-experienced new quarterback at Baylor in Nick Florence. Look for the Texans to pick him up and help him learn the ropes so he can one day run the line.
Round 5- Strong Back-up Pick: Ted Larsen Center NC State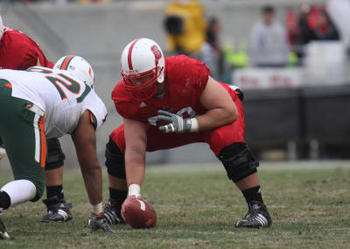 If the Texans can't score J.D. Walton they can go for Ted Larsen from NC State. Larsen has had a great playing carer at NC State and led his team. Look for him to come in and help.
Round 6 1st pick- Best Case Pick: Zac Robinson QB OSU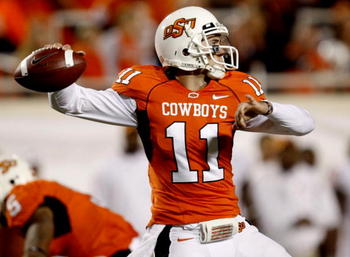 The Texans need to secure a strong back up for Matt Schaub, having Rex Grossman has his back up already. If Houston can win a great QB like Zac look for him to be listed second on the depth chart at the beginning and end of training camp.
Round 6 1st Pick- Strong Back-up Pick: Andre Dixon Running Back UConn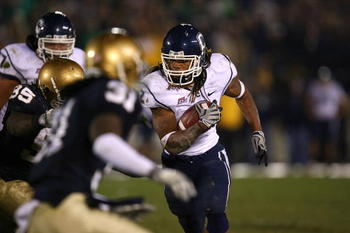 The Texans running back core still isn't as strong as it should be. A strong back pick in the 6th round can be Andre Dixon. Dixon had 1093 yards with 14 touchdowns and 112 receiving yards with 1 touchdown. Dixon can be a dual threat in the short field that Houston has been needing.
Round 6 2nd Pick- Best Case Pick: Leigh Tiffin Kicker Alambama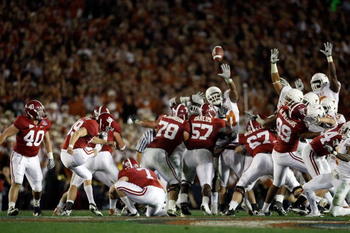 Houston lost too many games this season on field goal attempts, just enough games to keep them out of the play-offs. So look for the Texans to draft a kicker in the 6th round, and the best choice Leigh Tiffin. Tiffin went 30-35 missing 4 extra-point attempts, with a career long of 54. If the Texans want to go to the play-offs they need a kicker with a leg, not what they have now.
Roudn 6 2nd Pick- Strong Back-up Pick: Hunter Lawrence Kicker Texas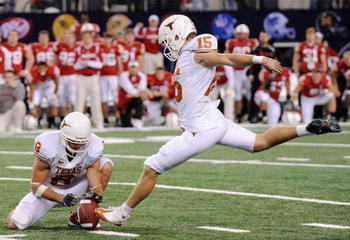 If they Texans can't land Tiffin then Hunter Lawrence is a must. They will not make it to the play-offs or maybe even have another winning season without a kicker and Lawrence is the second best pick. Lawrence went 24 for 27 hitting all but one extra-point, and scoring 133 points.
Round 7- Best Case Pick: Nathan Overbay Tight End Eastern Washington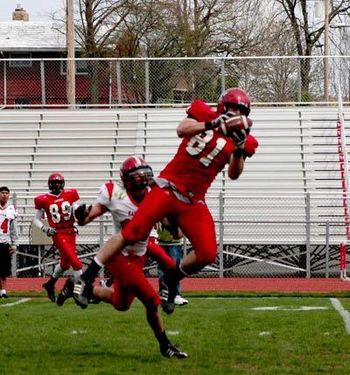 In the 7th round look for the Texans to go after Nathan Overbay a Tight End from Eastern Washington. Overbay is a late 6 rounder early 7th round pick, but a good tight end none the less. Overbay had 51 catches for 588 yards and 12 touchdowns. He would be a great back up for Joel Dreessen, and be clutch in short yardage situations where the Texans didn't looks so great last season.
Round 7- Strong Back-up Pick: Riar Geer Tight End Colorado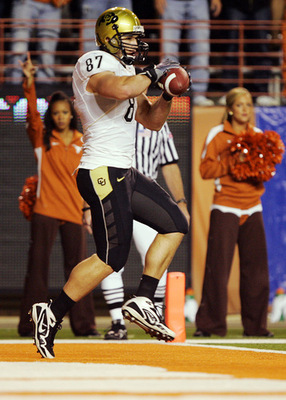 If Houston can't snag Overbay look for them to go to Riar Geer. Greer would also fit right into the Texans offensive system. Greer put up excellent numbers last season for the Buffaloes having 36 receptions for 402 yards and 4 touchdowns. He like Overbay is a great short game tight end.
Keep Reading

Houston Texans: Like this team?