Lindsey Vonn Pics: The Skier's 20 Hottest Snaps on the Internet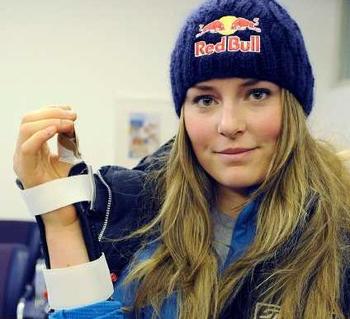 With the 2010 Winter Olympics right around the corner, I'll be spotlighting certain athletes that you need to have your eye on. And I mean really have your eye on them. These ladies are as hot as they are good at what they do.
Today we're looking at the newest Sports Illustrated cover girl and the face of the U.S. Olympic team, Lindsey Vonn. The downhill skier is considered almost a lock for gold and, as a bonus, she's super hot.
So click through to see more of this sexy skier.
Glamour Girl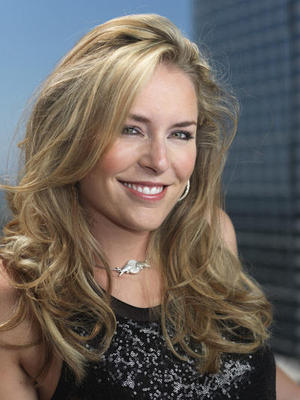 One of those girls that can look good even after she just got done flying down a ski slope, Vonn has shown that she can also look smoking hot when she gets her hair did.
Candid Camera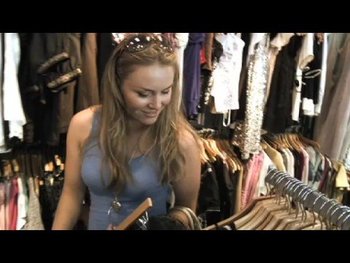 In this candid shot, you can see a glimpse of the body that Vonn somehow manages to hide underneath all that spandex.
Look Alikes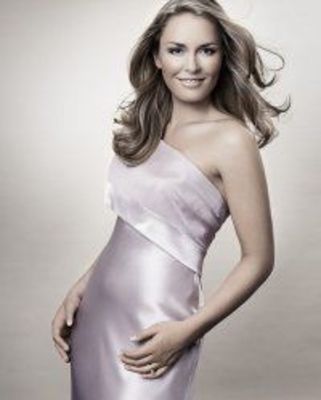 If Lindsey Vonn participated in Doppelganger Week on Facebook, don't you think she'd use a picture of Katherine Heigl?
Dress For Success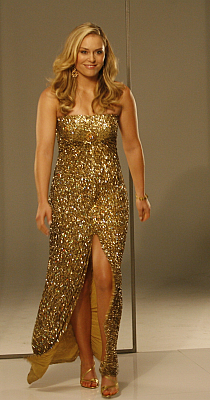 Vonn looks absolutely stunning in this dress. I think, and I'm sure she thinks the same thing, that gold is definitely her color. I'm sure she'll be looking for some, um, accessories to that dress.
Sexy Espy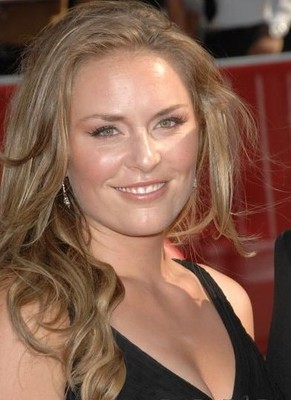 Here is Vonn at the ESPY awards, clearly putting her stamp down as one of the hottest female athletes out there.
Oh, She's Big
With the 2010 Winter Olympics, Vonn is all set to blow up. Will she be "on top of a mountain range" big? Only time will tell, but this picture makes me think yes.
It Gives Her Wings
This won't be the first time you'll see Red Bull pop up in this slide show. They're Vonn's main sponsor and she just happens to look sexy every time she's wearing their logo. Best. Advertising. Ever.
P-P-P-Push It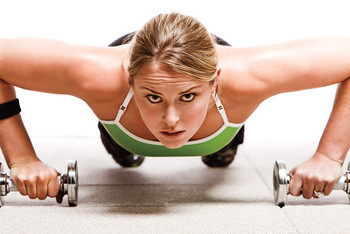 Here's Lindsey getting down and dirty to get in shape for the Olympics. Well, not so much dirty. Maybe if she moved her head up a little bit.
Pensive Lindsey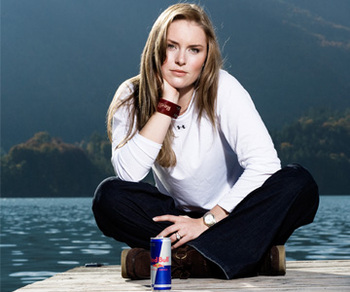 When Lindsey Vonn needs to go somewhere to think, she does it with a Red Bull. It's also the preferred energy drink of philosophers everywhere.
Red Hot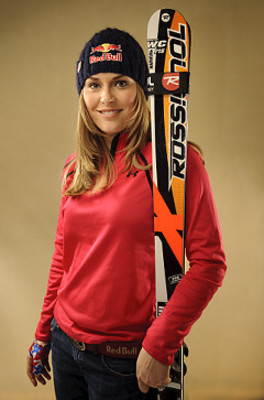 Lindsey looks hot in that red shirt. Think the color has to do with her Red Bull hat or her Red Bull belt? Or am I just starting to see conspiracies where they aren't?
Woo! New Sponsors!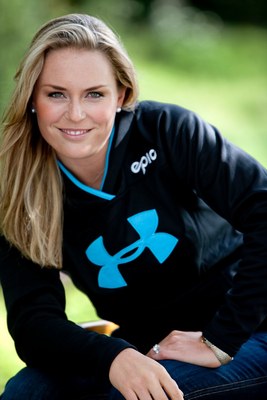 Taking a break from her Red Bull sales pitch, Lindsey also pushes Under Armour and epic. I'm not sure what epic is, but it sounds... pretty cool.
...And Vonn For All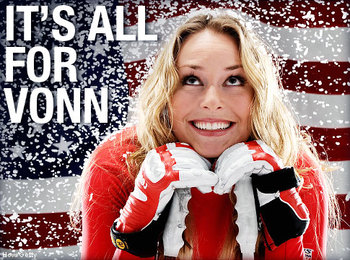 Vonn is the poster girl of the US team, and for good reason. Not only is she one of the best athletes we have, but just look at that face. So cute and pretty. She is the all-American girl in many ways.
Snow Blower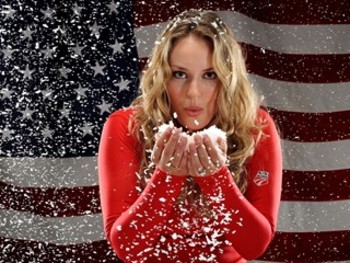 Here she is again in front of the American flag. I feel so patriotic right now. I want to go eat a hot dog and drink beer all of a sudden.
Trophy Lover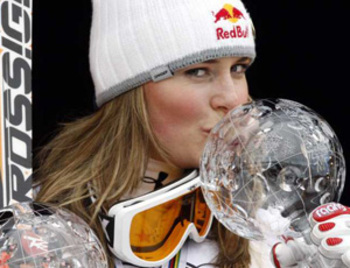 Never have I wanted to be a trophy so badly. Just look at that glance over at the camera. So sly and sexy.
She Looks Good In Uniform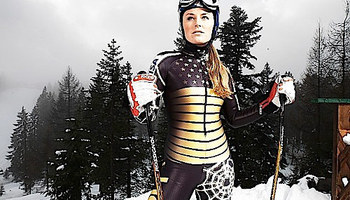 For so long we tried to pretend that Picabo Street was attractive. I could never do it. I'm so glad we have a sexy downhill skier that I can get behind, so to speak.
Just A Cool Chick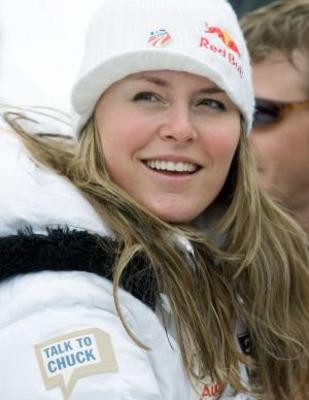 Doesn't Vonn look like one of those girls that could easily slide into your group of friends, with that sideways hat and cool air about her? I mean, you'd still be crushing on her, but she'd be your friend.
Out Of Her Element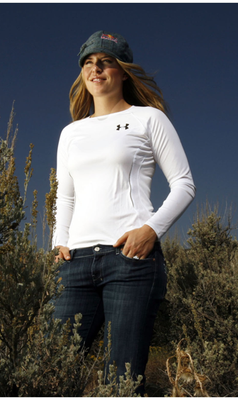 Vonn is most comfortable in snow, but that doesn't mean she can't relax in the bushes every once in a while. I know that's where I go when I need to relax. Even if they are outside my ex-girlfriend's house.
The Wrist Of The Story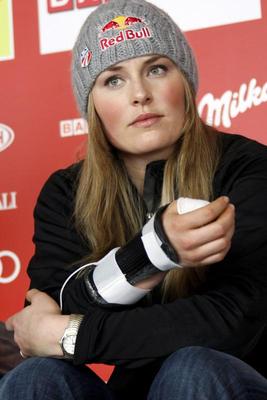 Here's Lindsey after she hurt her wrist and there was doubt she'd still be able to complete. She even looks sexy injured. I just want to nurse her back to health. Doc, I want her to have my tendons.
She's A Fan Of The Hats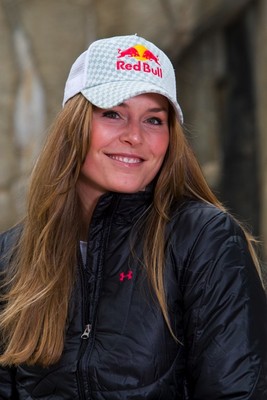 While I wish that Lindsey would let her hair down a little more like she did early on in this slide show, I have to admit, the girl looks good in hats. Not everyone can pull that off.
Definitely Not Picabo Street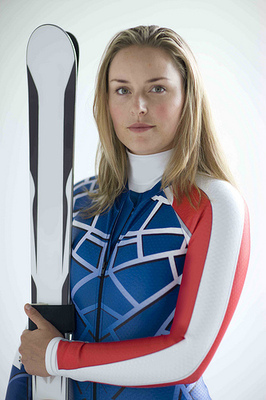 Yeah, I think it's safe to say I'm a fan. Bring home that gold medal, Lindsey. Then break out that gold dress again and head on over to my place.
Bonus: Sports Illustrated Cover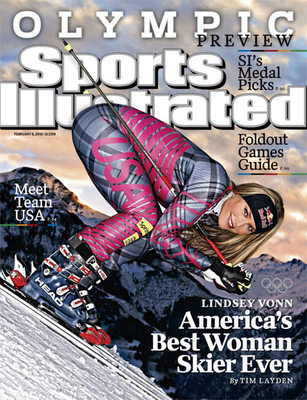 Here's Lindsey looking her normal fine self on the cover of Sports Illustrated.
Keep Reading