Iowa Hawkeyes: Recruiting Class of 2010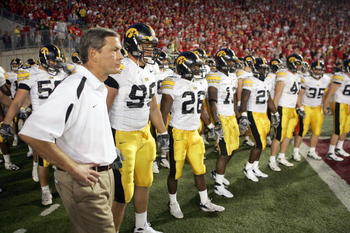 Signing day has ended. Somewhere out there are college football's newest stars, future NFL first round picks—and the busts that will have everyone wondering what on earth went wrong.
When it was all said and done, the Iowa Hawkeyes welcomed 21 fresh-faced recruits to join the team next fall. Whether they'll contribute immediately to a team favored by many to challenge Ohio State for the 2010 Big Ten championship, or develop into nothing more than flops is harder to tell than some would have you believe.
However, Iowa's head coach Kirk Ferentz has put together a strong group of young men. Nineteen of the new Hawkeyes were team captains and 14 were on the honor roll in high school.
Can't ask for much more at this point.
Enough introductions, here is the Iowa Hawkeyes recruiting class of 2010.
RB Marcus Coker of DeMatha H.S. (Hyattsville, Md.)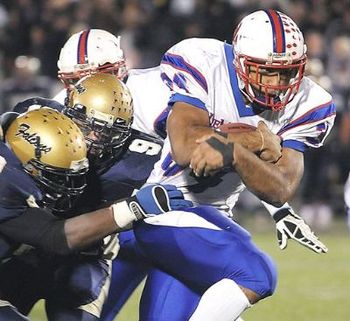 I know it could be too early for predictions, and there will be plenty of that to come, but Marcus Coker (6-0, 230) is a monster back ready to follow in the footsteps of former Hawkeye and current New York Jet, Shonn Greene.
Though only a three-star recruit, Coker has extreme upside. He won't make anyone miss but instead chooses to run right over them. Nobody will complain about this bruiser's drive for the tough yards.
DT Carl Davis of Stevenson H.S. (Sterling Heights, Mich.)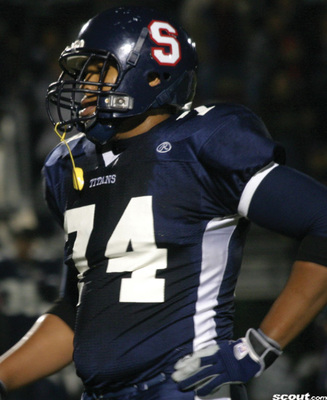 At 6-foot-5 300 pounds, Carl Davis is a big kid. No, he's a big man.
The Iowa Hawkeyes' defensive line coaches will no doubt drool over getting their hands on this huge commit. Another three-star recruit, Davis could be a dark horse to watch in the years to come.
QB AJ Derby of Iowa City H.S. (Iowa City, Iowa)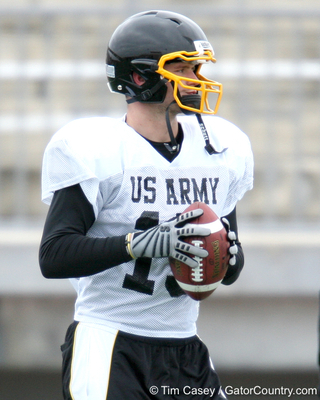 Iowa native AJ Derby ( 6-5, 220) was one of three Iowa Hawkeye commits to participate in the U.S. Army All-American Bowl.
Derby is a three-star recruit but is arguably one of the Hawkeyes' most intriguing recruits. Though he signed on as a QB, Derby has potential at LB, SS, or TE.
Don't tell him that, though. He'll tell you he's a quarterback through and through. I say give him a shot.
OL Andrew Donnal of Wayne H.S. (Whitehouse, Ohio)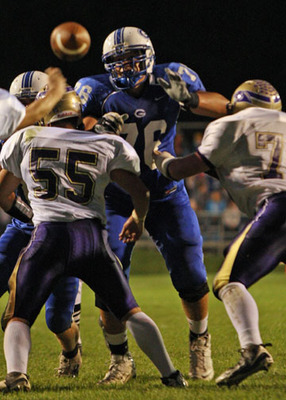 Donnal is Iowa's second of three recruits to play in the U.S. Army All-American bowl. He's also one of two four-star studs the Hawkeyes got their hands on.
His 6-foot-7, 280 pound frame will be able to put on a lot of extra muscle and fill some big gaps on the Iowa o-line.
Donnal could easily develop into the next Bryan Bulaga, just give him some time.
DT Anthony Ferguson of Gilman School (Baltimore, Md.)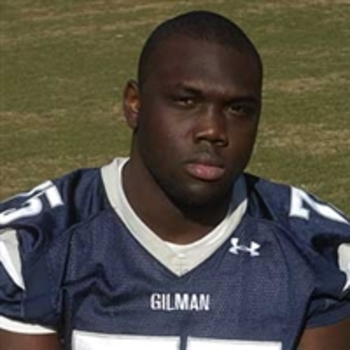 At 6-foot-2, 260 pounds is more of an agile, quick threat on the defensive line. Though he is a bit lacking in the size department, Scout.com calls him "relentless."
Looks like Iowa's d-line will continue to be one of the more tenacious in the Big Ten even after Adrian Clayborn is forced to move on.
Scout.com has Ferguson at three stars.
TE C.J. Fiedorowicz of Johnsburg H.S. (Johnsburg, Ill.)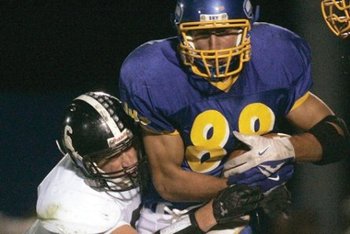 Fiedorowicz (6-7, 240) rounds out the Hawkeyes' U.S. Army All-American Bowl representatives and is the second of Iowa's two four-star recruits.
After decommitting from Illinois and deciding to become a Hawkeye, Fiedorowicz will look to help Iowa further establish itself as "Tight End U."
LB Austin Gray of Fitzgerald H.S. (Warren, Mich.)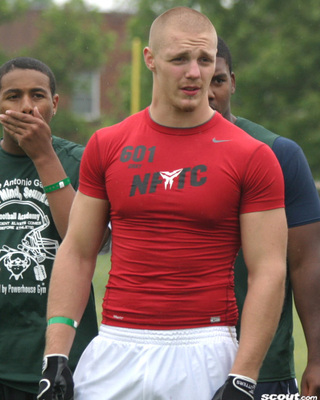 Gray, a three-star recruit is known as a hard-hitter. At 6-foot-2, 210 pounds, he has the athletic frame that Iowa Hawkeye fans have grown accustomed to over the past few years.
His weakness in pass coverage will be something to work on in Norm Parker's conservative system but it'll happen in good time.
He's a high-end, three-star recruit.
DL Mike Hardy of Kimberly H.S. (Appleton, Wis.)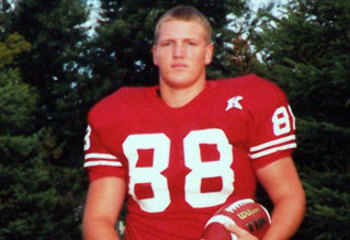 Hardy (6-4. 255) will complement the Iowa Hawkeyes d-line nicely. He's intense and could put a little more meat on his bones in college to only increase his upside.
Scout.com has Hardy at three stars.
S Anthony Hitchens of Clearview H.S. (Lorain, Ohio)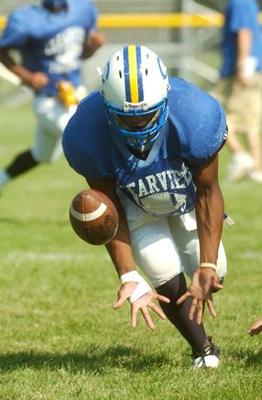 David Cato who?
Scout has the two-star recruit listed at RB but Hitchens is known for his play on both sides of the ball.
He waited and waited and waited. Once Cato packed up his bags and announced his departure of the program, Iowa jumped on this 6-foot-1, 195-pound safety.
RB D'Andre Johnson of Monsignor Pace H.S. (Miami, Fla.)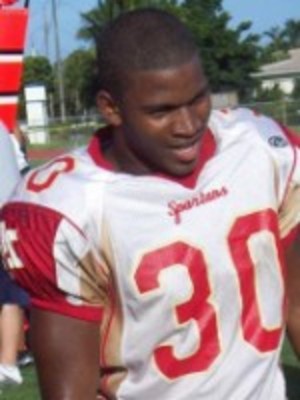 Johnson, at only 5-foot-8, 210 pounds, comes into Iowa City rather unheard of—just the way coach Ferentz like 'em.
I recall another small Iowa RB by the name of Fred Russell who wasn't too shabby for the Hawkeyes a few years back...
DL Donovan Johnson of Martin H.S. (Arlington, Texas)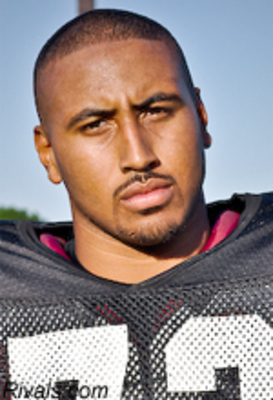 Johnson's a tad bit on the light end of the scale at 6-foot-4, 245 pounds but he's a three-star recruit—that says upside after a little physical development to me.
LB Christian Kirksey of East H.S. (Hazelwood, Mo.)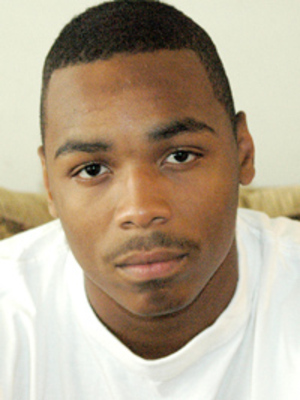 Perhaps Kirksey flew under the radar of most recruiting websites but word on this 6-foot-2, 195-pounder is he could be dark horse to watch.
CB B.J. Lowery of Hughes H.S. (Cincinnati, Ohio)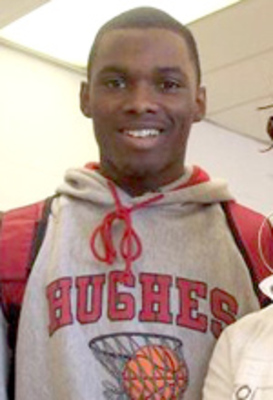 Lowery (5-11, 175) is a three-star recruit, according to Scout.com. His strengths lie in coverage skills.
WR Kevonte Martin-Manley of Rice H.S. (Birmingham, Mich.)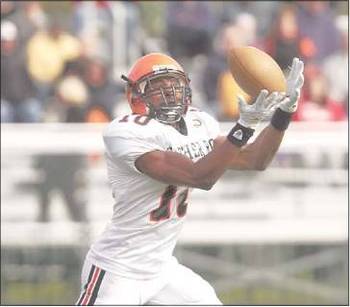 Martin-Manley decommitted from Bowling Green before changing allegiances to the Hawkeyes. We'll welcome the two-star, 6-foot 198-pound WR with open arms.
What he lacks in speed, he makes up in size. The Hawkeyes just need somebody to catch the ball reliably.
S Tanner Miller of Mid-Prairie Wellman (Wellman, Iowa)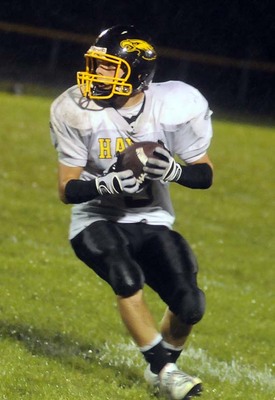 Another Iowan—we'll always welcome the home-grown boys—Miller reminds me a lot of Tyler Sash in both size (6-2, 200) and his under-the-radar recruiting experience.
I'm just saying—and hoping.
LB James Morris of Solon H.S. (Solon, Iowa)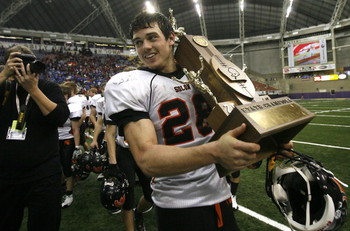 James Morris is an Iowan and a champion—he led the Solon Spartans to three-straight state titles and 41 straight victories.
Enough said, right?
Almost. Morris (6-2, 200) is a high-end three-star recruit and the only thing he doesn't have going for him, according to Scout, is his size.
Bring your Midwestern work ethic, James, and I'm sure you'll develop into another great Iowa LB.
LB Jim Poggi of Gilman School (Baltimore, Md.)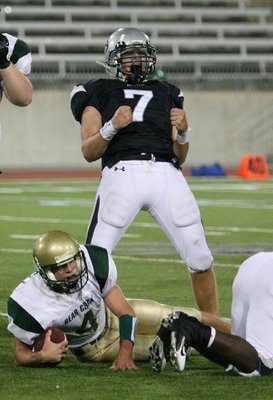 Poggi (6-2, 212) has fire. I like a man with motivation.
Norm Parker will, too.
He's a three-star recruit who will balance out Iowa's linebacking corps with speed and athleticism.
OL Brandon Scherff of Denison-Schleswig (Denison, Iowa)
Three-star recruit Brandon Scherff played tight end in high school. Know who else played tight end in high school?
Robert Gallery, that's who.
At 6-foot-5, 275 pounds, Scherff has the body to add on some meat and become a force in the trenches.
WR Don Shumpert of East H.S. (Hazelwood, Mo.)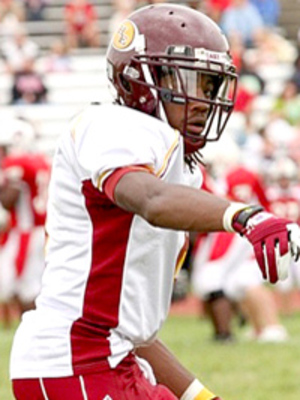 Scout says Shumpert's strength is catching the ball. Only 6-foot-2, 180 pounds, he could use some weight gain but no dropped passes will do just fine for now.
The two-star recruit will probably have a few years to develop nicely before starting.
DE Louis Trinca-Pasat of Lane Tech (Chicago)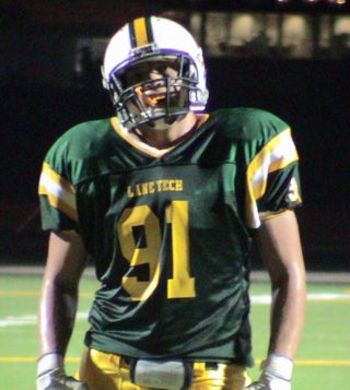 Trinca-Pasat is a low-end three-star recruit but has some mad intensity and toughness, according to Scout.
Two observances:
1) This picture is sort of unnerving.
2) LTP is an awesome acronym/nickname.
TE Austin Vier of Ballard of Huxley (Huxley, Iowa)
Austin Vier has the build (6-7, 220) to become a huge threat alongside C.J. Fiedorowicz at tight end for Iowa.
Another Iowan, Vier was featured at QB for Ballard throwing for 968 yards and 13 touchdowns.
He wants to give quarterback his best shot and more power to him for it, however, he'll probably switch over to tight end.
Keep Reading

Iowa Hawkeyes Football: Like this team?