National Signing Day 2010 Aftermath: The Top Seven Notre Dame Irish Recruits Likely To Play in 2010
Three months ago the University of Notre Dame football team was staring at a season-ending losing streak and the firing of its head coach.
Now, with new head coach Brian Kelly having taken power, a new sense of optimism has enveloped the storied program after a strong finish to the 2010 class on National Signing Day.
Although this class lacks the blue-chip five-star can't miss prospect, there are still many players that will surely go on to have very productive careers under the golden dome.
Here now is the list of the top seven freshman who will have the best shot to see the field in the fall as Brian Kelly marches out his first Notre Dame team.
No. 7 Kendall Moore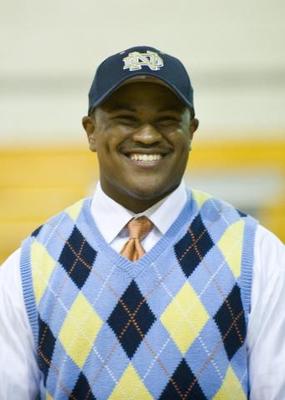 Linebacker
6'2" 232 lbs.
Raleigh, NC
With Notre Dame switching to a 3-4 base defense under Brian Kelly, the opportunity has opened for a young linebacker to get more playing time.
Kendall Moore may be one of those defenders.
One of the best overall recruits from the state of North Carolina, Moore already possess the size and strength necessary to make an impact at the Division-I level.
Although there are a handful of quality veteran linebackers ahead on the depth chart, having a fourth position available could be a perfect window of opportunity for Moore. It is also possible that he may bulk up over the next seven months and make a transition to the defensive line.
No. 6 Daniel Smith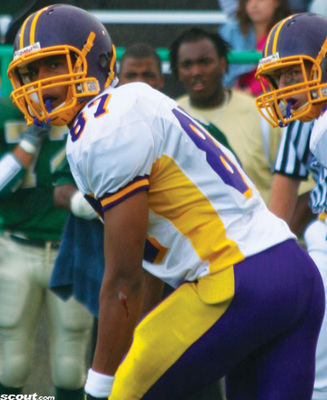 Wide Receiver
6'4" 215 lbs.
South Bend, IN
Certainly Smith is not one of the more talked about recruits in this 2010 class, but the hometown hero may just be one of the dark horse picks to have a quality career at Notre Dame.
Similar to Kendall Moore on the other side of the ball, Smith has the size already as a senior in high school to play with the big boys in college. Also like Moore at linebacker, he will have to fight his way up an already stocked depth chart at the wide receiver position.
Still, Smith has the skills and all-around athleticism to begin grabbing balls immediately in the fall, especially if there are some injuries to starters. Moreover, he could be a candidate to move around to a different position, possibly safety, where he could become a member of the two deep by the time the 2010 season gets under way.
No. 5 Danny Spond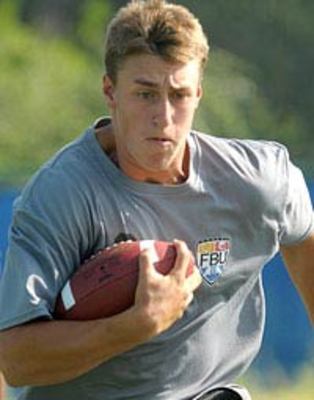 Athlete
6'2" 232 lbs.
Littleton, CO
Right now Spond is a bit of a wildcard because of his tag as an athlete, but his versatility may very well land him some quality minutes as a freshman.
The question is where will Spond play? The Mr. Do-It-All prospect from Colorado could play quarterback, tight end, linebacker or possibly safety. It is anybody's guess at this point.
But with his size and play-making ability, Spond has a good chance to contribute somewhere next fall.
No. 4 Prince Shembo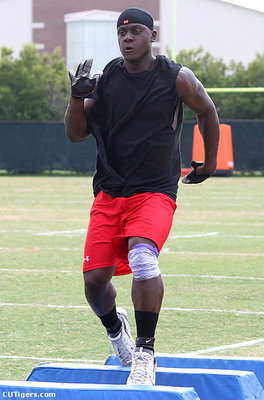 Linebacker
6'2" 232 lbs.
Charlotte, NC
The other stud recruit plucked from North Carolina for the Irish, Prince Shembo will seriously push for playing time under Brian Kelly's defense.
A lanky athlete with great pass rushing ability, Shembo may be used in a variety of ways in the future. Drawing a lot of comparisons to current Irish linebacker Darius Fleming, Shembo could stay at linebacker or become one of Notre Dame's best pass rushers at the much needed defensive end position.
Either way, look for Shembo to challenge for a starting spot and become a member of the two-deep at linebacker or defensive end.
No. 3 Louis Nix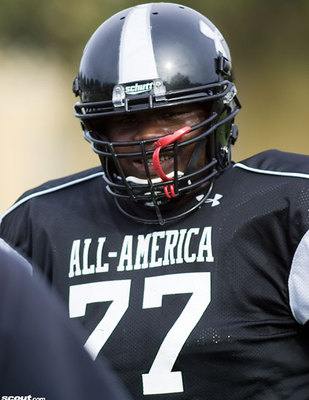 Defensive Tackle
6'2" 320 lbs.
Jacksonville, FL
If Ian Williams made significant contributions at the tackle position as a freshman, it is hard to believe that Nix won't do the same, if not more, in his first year at Notre Dame.
An absolute physical specimen tipping the scales way over 300 pounds, Louis Nix may just be the stud defensive tackle so many Irish fans have felt Notre Dame has needed in the past.
Although there are at least two highly touted or veteran players ahead of him on the depth chart, Nix could easily be the backup at tackle. With the help of Brian Kelly's conditioning program, the sky may be the limit and there is a chance Nix could start in 2010.
No. 2 Matt James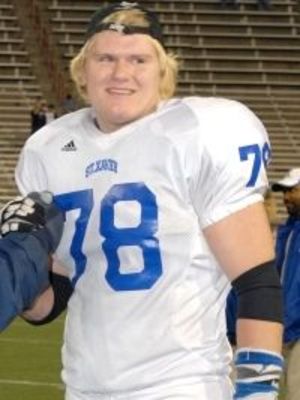 Offensive Tackle
6'8" 290 lbs.
Cincinnati, OH
The big National Signing Day pick up for Notre Dame, Matt James was a small coup for Brian Kelly who adds one of the nation's best high school offensive lineman.
Blessed with tremendous size and run blocking ability, James will certainly be groomed as the next anchor at tackle for Notre Dame.
However, only a handful of freshman have ever started at offensive line in Notre Dame history so don't expect James to come right in and lock down a spot in the fall.
James still has to work on his pass blocking, a must in Kelly's spread offense, and there are a plethora of four star lineman who have two to three years college experience ahead of him on the depth chart.
Regardless, James has the special talent that could land him an important role on the line in 2010. At worst, he will probably be a backup who will play significant minutes during fourth quarters or if there are injuries.
No. 1 Tai-ler Jones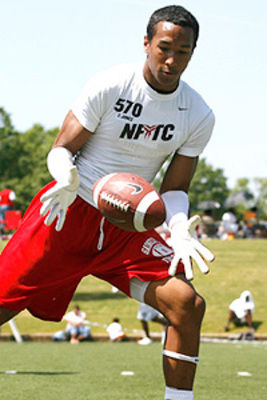 Wide Receiver
6'0" 184 lbs.
Gainesville, GA
For those who have lamented that Notre Dame did not haul in a blue-chip prospect at wide receiver, do not sleep on Georgia's Tai-ler Jones.
Sure there are a handful of great receivers on the depth chart for the Irish, but Jones could be just the type of receiver who will flourish in Brian Kelly's spread attack.
The major knock on Jones is that he doesn't have great size and is a little thin, but as an early enrollee already taking part in Kelly's strength and conditioning program, he could very well bulk up to a more imposing 200 pounds by September.
Jones has surgical like route-running, amazing hands and has the 4.4 speed necessary to break away from defenders in the open field. In short, he will be a strong candidate to fill a slot position at wide receiver.
He may not approach Michael Floyd's freshman receiving records, but look for Jones to put up numbers similar to the then record breaking freshman stats of Duval Kamara from 2007.
Keep Reading

Notre Dame Football: Like this team?