Royal Rumble Fallout: Possible Storylines from Sunday's PPV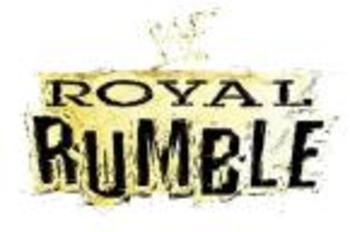 Now that the Road to Wrestlemania has officially gotten underway I thought it would be a good time to see what possible storylines emerged from Sunday's Royal Rumble match. (I will include some opinion from last night's Raw as well if it supports the idea) The superstars are listed in order of their entry in Sunday's Royal Rumble Match, hope you enjoy.
Dolph Ziggler
The first man to enter and one of many who lasted less than 3 minutes. Ziggler had a decent fued with Kane going and even with Kane beginning to get the upper hand Ziggler still has a lot of potential that seems to be going to waste. With such a quick exit it's hard to see what is next for Ziggler, but a run at the Intercontinetal Championship seems the most likely.
Evan Bourne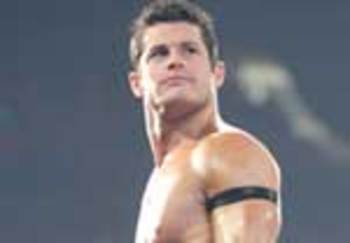 Number 2 is the man I have always considered excitement in a bottle, but it seems like the WWE can't get it open half of the time. Bourne too lasted less than 3 minutes and while he got in some good spots including the SSP or Air Bourne or whatever they call it now, Bourne was tossed out like garbage so we could listen to our number 3 entrant's sermon. Bourne hasn't done much but job to Sheamus lately so at best I can hope that he finds his way into the Money in the Bank match where his talent might be on display for more than a few minutes.
CM Punk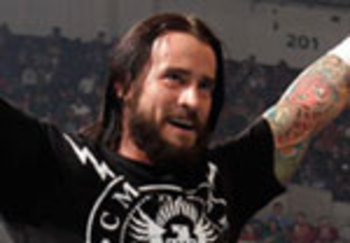 Entrant number 3 and the man who had the second most eliminations on the night with 5 and was one of only 7 who lasted more than 10 minutes in the match itself. Punk had a great Rumble and his preaching during the match really showed his true role as a heel. Punk has a ton of momentum right now and a main event match at Wrestlemania is just about a guarantee at this point. Last night on Raw he finally got his Tag Title match against DX set for next week, granted it's now a triple threat match, which at least offers some surprise to see who will take the titles off of DX instead of making it oh so obvious. With Punk out to save the WWE there is really only one man who would refuse and provoke Punk for his attempt. I see the leader of the Straight Edge Society in a direct path with leader of the underworld The Undertaker.
JTG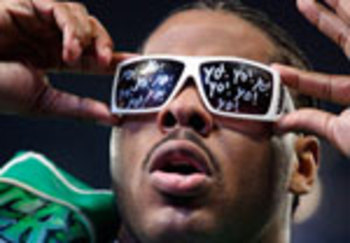 Entrant number 4 suffered the same fate as numbers 1 and 2. He lasted less than 30 seconds and while he looked pumped and got in some decent shots on Punk including the one that bloodied his mouth, he was nothing more than a jobber who needed to go so we could listen to Punk so more. He and tag partner Shad appear to have nothing more than mid card tag matches in their future.
The Great Khali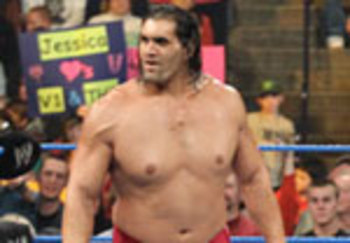 Well the Punjabi Playboy got more tongue than anyone else in the Rumble we know that for sure. Khali is not much more than a novelty in the WWE so it came as no surprise when he was in and out in less than 2 minutes. But his elimination by Beth Phoenix was one of the top highlights of the night.
Beth Phoenix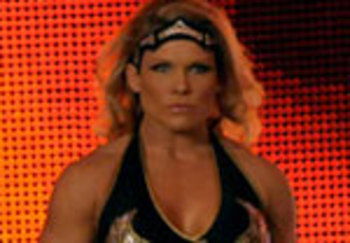 The Glamazon became the second woman to ever appear in the Royal Rumble match and from the minute her music hit she was in hyper mode. She stood toe to toe with the Great Khali and even duped the biggest man in the match into a kiss that would be his send off. Afterwards she immediatly attacked CM Punk and looked great in the process. But she too would fall to the Straight Edge Savior and get GTS'd before being eliminated less than 2 minutes after she got in the ring. Where she heads now is anyones guess, but with Mickie James now the Womens Championship holder it's likely we'll see another Beth and Mickie fued, which at least offers a real Diva match for a change.
Zack Ryder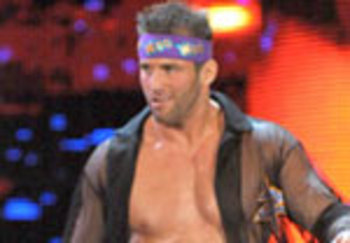 The man who retired the heart and soul of the original ECW in Tommy Dreamer. I thought for sure he would get some time to show his skills in the Rumble match, but the WWE reminded us yet again that ECW is nothing and everyone who is on the brand is nothing more than a glorified jobber. Ryder would be in and out of the Rumble in less than a minute. Moving forward Ryder should be a lock to be in the ECW Elimination Chamber match.
Triple H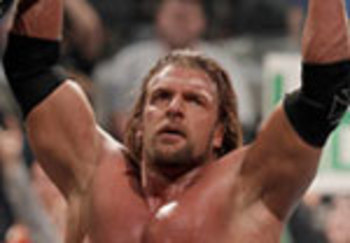 The Game would spend the 3rd longest amount of time in the Rumble match and tie CM Punk for the second most eliminations with 5. But the Game's quest to win again in Atlanta was cut short by DX teammate Shawn Micheals. On Monday night Triple H qualified for the Elimination Chamber match while HBK did not. Jealousy and envy will creep forward and facing a triple threat match next week for their tag titles DX looks to be done for good. Expect some fireworks next Monday as HBK and HHH will finally go at it leading us to a Wrestlemania matchup that could be a show stealer.
Drew McIntyre
The Choosen one faired pretty well in Sunday's Rumble lasting over 10 minutes, 1 of only 7 who accomplished the feat. Even though he didn't score an elimination he did hit some good spots. Moving forward I see him defending his Intercontinatal Championship against new opponents such as Ziggler and R-Truth.
Ted DiBiase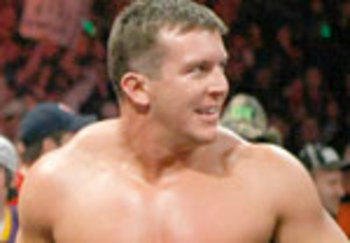 The new Marine was another man who lasted over 10 minutes Sunday. But more interesting was the assault by his Legacy leader Randy Orton after his loss to Sheamus. Now that DiBiase has qualified for the Elimination Chamber match we will finally see if all the face turn talk comes true. I am predicting that Orton and DiBiase will be the 2 who start the EC match and in the end DiBiase will either pin Orton or cause his pin building towards either a teacher/student match at Wrestlemania or his winning the MITB match.
John Morrison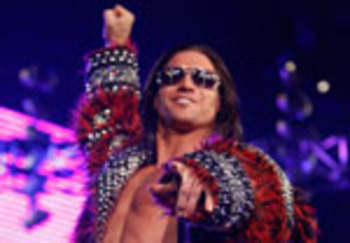 The man I predicted to win the Rumble looked very impressive joining the exclusive 7 member club for those who lasted more than 10 minutes. Morrison was doing very well and hitting some great spots in the match. I wasn't pleased with his casual elimination by HBK, but I still think a MITB match and even a win aren't too much to see for Morrison moving forward.
Kane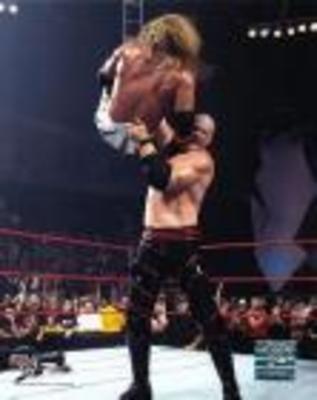 The Big Red Machine came into the Rumble and looked to do what he does best early on by attacking anyone who crossed his path. But what was missing was elminations, as he scored only 1 on the night. Kane joined the majority as he lasted less than 10 minutes in the match and was eliminated immediatly after his one and only elimnation by HHH. Kane had a decent fued with Ziggler going and what I liked more was that he was starting to show some intensity in those matches. I thought for sure he and Ziggler would lock horns in the Rumble, but it never happened. So moving forward I would expect Kane to qualify for the EC match and again participate in the MITB match at Wrestlemania.
MVP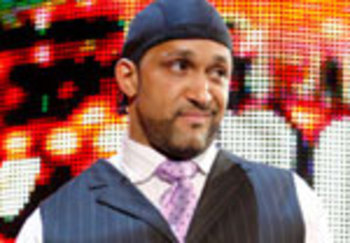 MVP wasn't exaclty ballin' Sunday, but he did retalitate after he loss to the Miz and after Miz tried to get back at him when he was to enter the Rumble. Their is a lot of fuel left in this fued and with Mark Henry already in MVP's corner and the Miz's new alliance with the Big Show we may get to see even more MVP vs. Miz matchups moving forward. As far as Wrestlemania, unless The Miz and Big Show hold the tag titles it's unlikely that MVP will be involved unless it's in the MITB match.
Cody Rhodes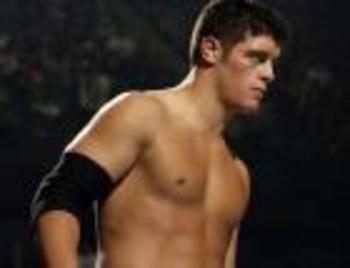 The man who screwed his boss and we all know that is never a good thing. While Rhodes caused Orton's loss he did okay in the Rumble match including saving his Legacy partner DiBiase. With Legacy now reeling from it's attack from it's leader it's likely that they will finally part ways and should Dibiase make his expected face turn Rhodes may again find himself as a singles competitor. Moving forward Rhodes may try to gain Ortons favor again by getting involved in the EC match or may be relagated to getting into the MITB match. Either way Legacy may need new members to move on.
Carlito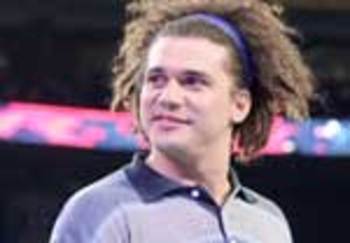 The man who went from dressing as Napolean Dynamite to laying the wood in the Rumble. Carlito looked very impressive Sunday hitting several backstabbers and going after everyone in his less than 5 minute stay. Carlito has all but been forgotten lately so expecting anything from his moving forward is questionable at best. He has in ring talent and is decent on the mic, I've never understood his disappearing acts.
The Miz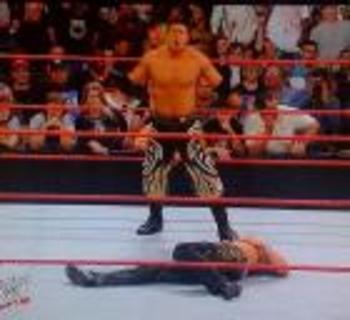 The Miz is on a serious hot streak right now. He beat MVP Sunday and the two of them contunuied to go at each other throughout the rest of the night. Monday we saw his ally with the Big Show and even get into a triple threat match for the tag titles next week. Could we see the Miz with 3 titles around his waist at one time? Moving forward Miz will easily be involved in a match at Wrestlemania, but which title he defends will be the question.
Matt Hardy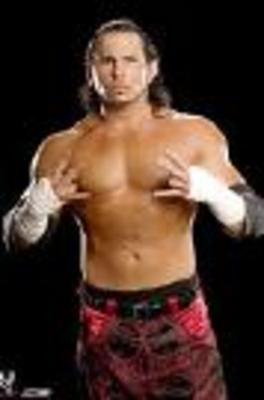 How far can one man fall? When he entered at number 17 the crowd went nuts and as fast as he came in he was tossed out. Matt lasted only 20 seconds Sunday the shortest of every single entrant. Hardy appears to be on a rocket heading straight down and I really don't know what will save him. With rumors suggesting he is on his way out of the WWE, only time will tell us what is really going on.
Shawn Michaels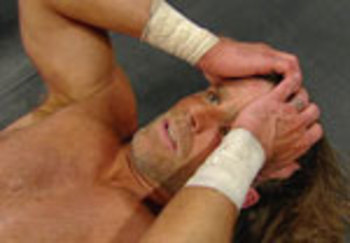 The Heartbreak Kid did everything he could Sunday night to get his shot at the Undertaker and came up just short. He even eliminated his DX partner HHH, but in the end HBK saw his dream fade away with the return of Edge. Monday saw even more heartbreak as HBK would lose his EC qualifying match. With HBK down and out more than ever it's a lock that DX will lose their titles next week and tension between HBK and HHH will hit the boiling point and we will see the two of them match up at Wrestlemania.
John Cena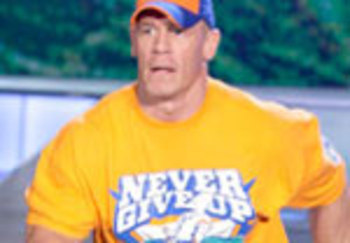 Superman again put on a great show at the Rumble. Cena would eliminate 5 of the last 10 entrants and be the last man to be eliminated. Cena would qualify for the EC match Monday night and it's likely that he will come out as the champ yet again. Cena has the advantage that he is currently the only man besides the Undertaker who doesn't need a championship to be a main eventer at Wrestlemania, but I would put money on the fact that he will have a title heading in. Love him or hate him, he is fun to watch.
Shelton Benjamin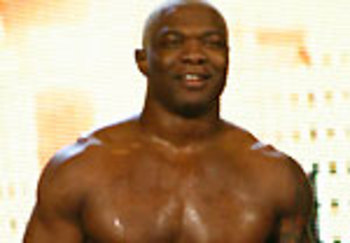 Bejamin looked great Sunday, he even laid out Cena and HBK. But like so many others he would be eliminated far too quickly. With and ECW EC match on the horizon Benjamin looks to be in the best position to end Christian's reign as the ECW champion. Benjamin will finally get a chance to have a singles match at Wrestlemania defending his ECW Championship.
Yoshi Tatsu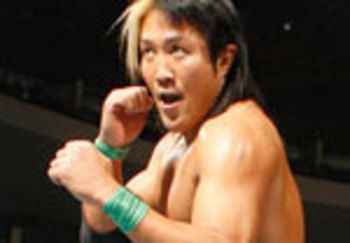 Yoshi and his littlest pet shop theme music got royaly jobbed Sunday. He came in and showed some of his amazing athletism but was eliminated quickly by Cena. Yoshi will easliy qualify for the EC match and while he may not win, I see him challenging for the ECW Championship at Wrestlemania.
Big Show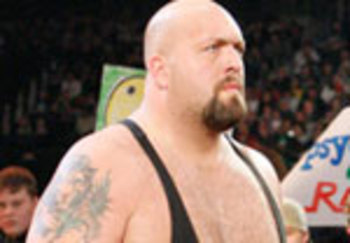 When the Big Show came in at number 22 it seemed as though he would be in for the long haul. But he would be challeged by Mark Henry and even slammed by Henry which is no small feat. In the line with some many other disappointing quick elminations both the Big Show and Henry would lock up against the ropes and be dumped out by R-Truth. On Monday we saw the Big Show ally with The Miz and get a tag title match next week. Show did a great job of protecting Y2J during their title run so I expect nothing but more of the same as we move forward.
Mark Henry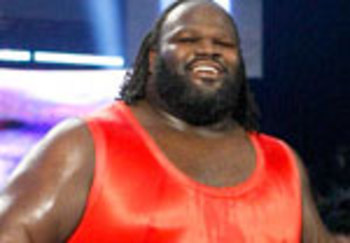 The World's Strongest Man got to show his strength as he slammed, easily I might add, the Big Show. He would continue to attack the Big Show before being eliminated by R-Truth just a few minutes after he entered. Henry has been a regular tag partner to MVP as of late and now that the Miz and Big Show have joined I see a tag fued in their future.
Chris Masters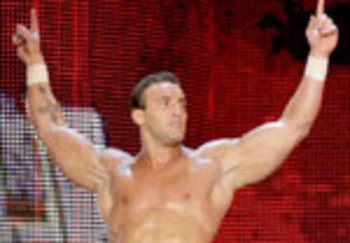 Master's has been through a lot, he was fired for PED's and given another shot late last year. His on screen fling with Eve actually works and there is no questioning his his size and strength. But much like his first stint with the WWE he appears to be going nowhere. He lasted less than 30 seconds Sunday, and has no real push heading towards Wrestlemania. If something is going to happen with him, I just don't see it yet.
Jack Swagger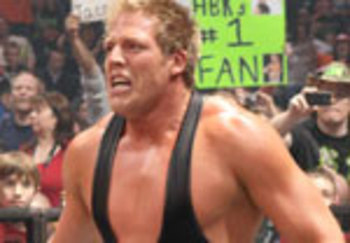 The only guy falling slower than Matt Hardy is Jack Swagger. After being embarassed by Santino and Mark Henry, Swagger entered the match with a lot of energy and like recent weeks it got him nowhere. Like Hardy, I really have no idea what to expect as we head into Wrestlemania for Swagger. I could see him in the MITB match, but with some many others who could make the match better I just don't know. He is far too young and talented to be wasting away.
R-Truth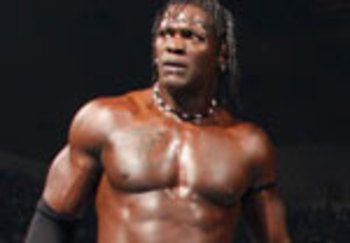 R-Truth is suddenly on fire! He has defeated Y2J twice and even eliminated two of the biggest men in the Rumble in The Big Show and Mark Henry. He continued to put on a good showing until his elimination. I would expect a shot at the Intercontinetal Title against McIntyre. The two of them could put on some quality matches. A Wrestlemania match isn't likely unless he is in the MITB match.
Kofi Kingston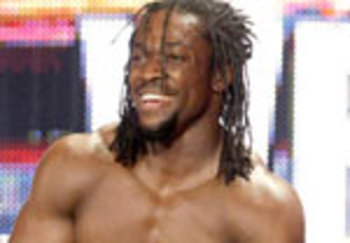 Kofi has hit a speed bump. He had a great fued with Orton and lead to nothing, and in the Rumble he got tossed early by Cena. Monday we saw Kofi qualify for the EC match but he has lost so much momentum heading into Wrestlemania that it's hard to think he'll be in the title hunt. It's likely that he'll have to wait until after WM for his shot.
Chris Jericho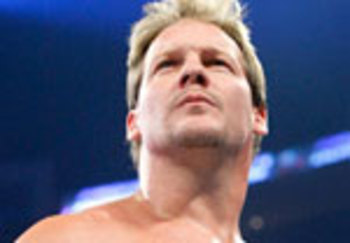 Y2J had a very short showing in the Rumble match, but we all know why. His late entry was nothing more than a set up for Edge's return and a quick toss of gas on the fire to reignite their fued. Jericho is an easy favorite if not a guarantee to win the Championship at the EC match and have Edge challenge him at Wrestlemania.
Edge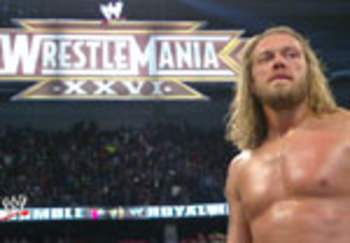 Welcome back to the Rated R Superstar! As happy as I am that he is back, the extremely predictable fashion in his win really killed the Rumble. I don't blame him, but writers who can't seem to come up with anything new anymore. Anyway, now that Edge has his ticket to WM his is sure to pick the man who kicked him while he was down and out in Jericho. These two could put on the best match of the night and I really hope that it happens.
Batista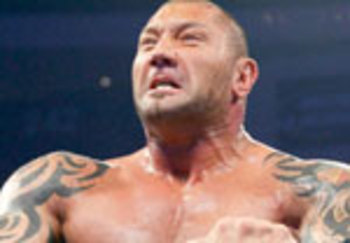 The Animal was almost a forgotten man in the Rumble match. Once Edge entered no one else was expected to win but he did get the honor of eliminating HBK which can only help fuel his heel run. I see Batista challenging Cena at Wrestlemania filling what could be the biggest card we have seen in years.
Thanks for Reading!

Thanks for taking the time to read, please let me know what you think.
Keep Reading