The Cleveland Indians All-Decade Team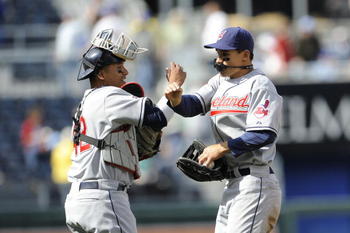 It annoys me to no end when people say that the year 2010 represents a new decade. You don't start with zero when you count, and nine is not the 10th number.
But everyone else is preemptively declaring an end to this decennial period, and, in the immortal words of Ron Burgundy, "When in Rome..."
It's been a depressing decade for Cleveland fans: We saw our glory days come to an end, and when we regained some semblance of success, it didn't last.
And yet, we've had some great players come through Progressive Field in that time span.
Here is my All-Decade Cleveland Indians 25-man roster. To qualify for this list, players had to have spent at least two seasons with the Tribe in the last 10 years, thus eliminating Glory Days holdovers Manny Ramirez and Sandy Alomar, Jr., as well as single-season scrubs like Juan Gonzalez and Kevin Millwood.
Catcher: Victor Martinez (2002-09)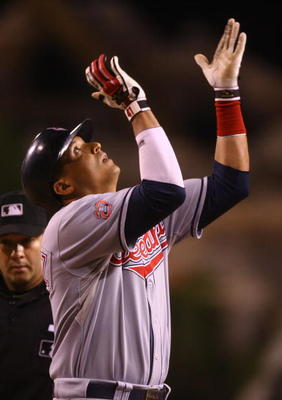 Noteworthy numbers: 111 HR, 559 RBI, .837 OPS
With a heart as big as his booming bat, Martinez was the Indians' de facto captain when he was traded to the Red Sox in July 2009.
First Baseman: Jim Thome (2000-02)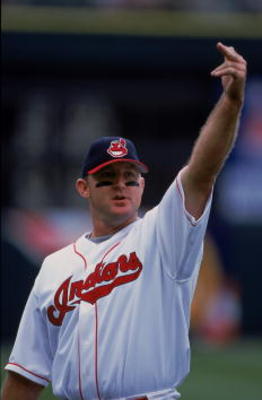 Noteworthy numbers: 138 HR, .607 SLG, 1.026 OPS
Voted the most popular athlete in Cleveland history in a Plain Dealer, poll, Thome was one of the few Glory Days holdovers left in town when a 1.122 OPS in his walk year put him well out of the Indians' price range.
Second Baseman: Roberto Alomar (2000-01)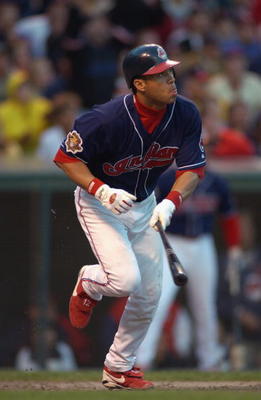 Noteworthy numbers: 189 RBI, .903 OPS, .986 FLD%
With a smooth swing rivaled only by his repeatedly gilded glove, this future Hall-of-Famer was half of one of the best double play duos in baseball history.
Third Baseman: Casey Blake (2003-08)
Noteworthy numbers: 116 HR, .451 SLG, .787 OPS
Sporting the best beard this side of the Mississippi, Blake provided six years of quiet consistency while playing all over the diamond.
Shortstop: Omar Vizquel (2000-04)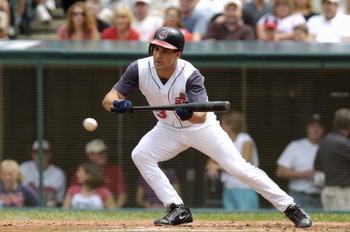 Noteworthy numbers: 718 hits, 4.57 average RF/9, .988 FLD%
One of the best defensive shortstops of all time, Vizquel's glove, bat, and hustle made him a fan favorite.
Left Fielder: Kenny Lofton (2000-01, 2007)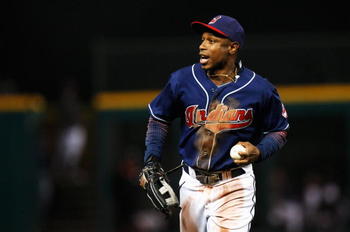 Noteworthy numbers: .272 BA, 48 SB, .987 FLD%
It's no surprise that the Indians' 2007 playoff run coincided with the return of their beloved former lead off man.
Center Fielder: Grady Sizemore (2004-09)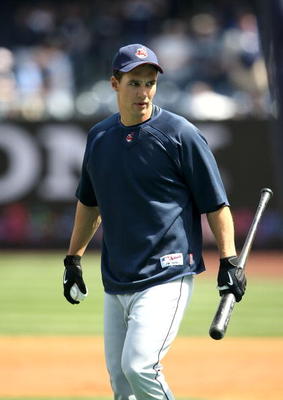 Noteworthy numbers: 129 HR, .485 SLG, .851 OPS
It's not easy to be the face of a franchise that never wins. Sizemore has given fans someone to cheer for through thick and thin.
Right Fielder: Shin-Soo Choo (2006-09)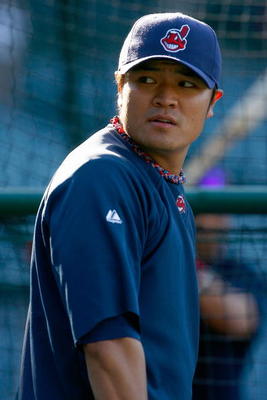 Noteworthy Numbers: .392 OBP, .501 SLG, .893 OPS
In his Cleveland debut four seasons ago, Choo homered as the Indians won, 1-0. In other words, Tribe fans weren't surprised when he broke out in 2009.
Designated Hitter: Travis Hafner (2003-09)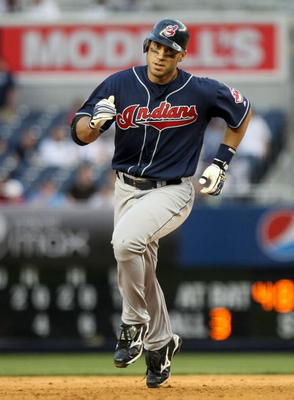 Noteworthy numbers: 163 HR, .526 SLG, .913 OPS
Sure, he's had a couple of down years, but for a few years Pronk made everyone forget about Jim Thome.
No. 1 Starter: Bartolo Colon (2000-02)
Noteworthy numbers: 44-24, 3.67 ERA, 8.3 K/9
In an era when the Indians expected to both score and give up several runs a night, Colon was one of the few pitchers who could keep the team in the game if the offense had an off night.
No. 2 Starter: CC Sabathia (2001-08)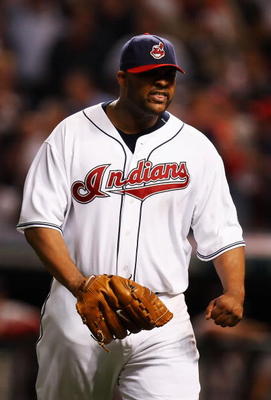 Noteworthy numbers: 106-71, 3.83 ERA, 1265 K
Despite his massive girth and inability to pitch in the clutch, Sabathia was unquestionably the staff's ace for six years.
No 3. Starter: Cliff Lee (2002-09)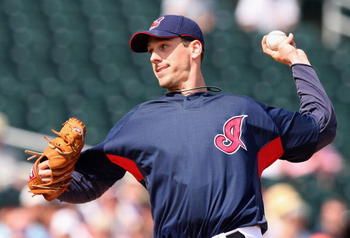 Noteworthy numbers: 83-48, 4.01 ERA, 826 K
Even before winning the Cy Young in 2008, Lee showed flashes of absolute dominance.
No. 4 Starter: Jake Westbrook (2001-09)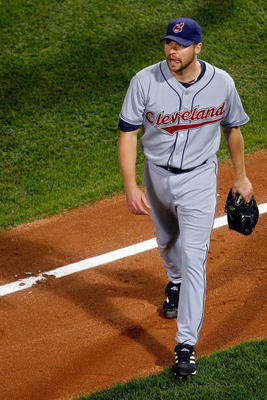 Noteworthy numbers: 63-62, 4.25 ERA, 582 K
The longest-serving player on this team, Westbrook has provided consistent production in the middle of the rotation—when healthy.
No. 5 Starter: Paul Byrd (2006-08)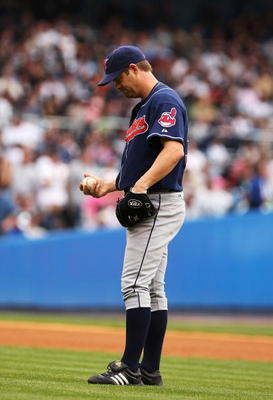 Noteworthy numbers: 32-27, 4.68 ERA, 232 K
Byrd brought a veteran presence and a degree of consistency to the Cleveland pitching for two-and-a-half seasons.
Long Reliever: Danys Baez (2001-03)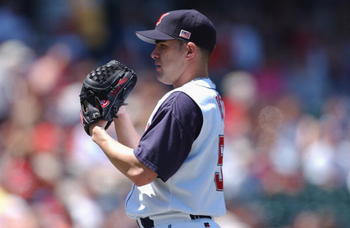 Noteworthy numbers: 3.92 ERA, 31 saves, 155 games
A versatile pitcher, Baez kept opposing bats at bay as a starter, a closer, and everything in between.
Middle Reliever: Paul Shuey (2000-02)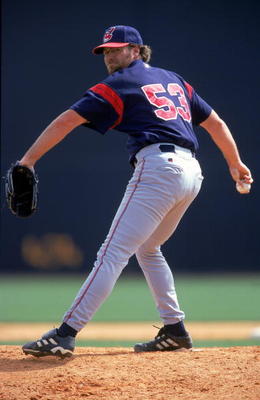 Noteworthy numbers: 2.96 ERA, 143 games, 10.3 K/9
Seasoned with experience in the Glory Days, Shuey was as fun to watch as his name is to say.
Lefty Specialist: Ricardo Rincon (2000-02)
Noteworthy numbers: 3.45 ERA, 148 games, 8.2 K/9
An incredibly reliable bullpen arm, Rincon has been immortalized as the subject of a Billy Beane trade in Michael Lewis' book, Moneyball.
Seventh-Inning Man: David Riske (2001-05)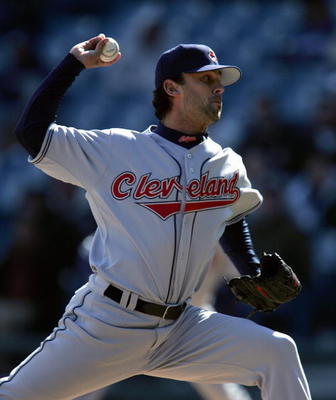 Noteworthy numbers: 3.32 ERA, 275 games, 9.0 K/9
Riske is an oft-forgotten former staple of the Tribe's bullpen.
Eighth-Inning Man: Rafael Betancourt (2003-09)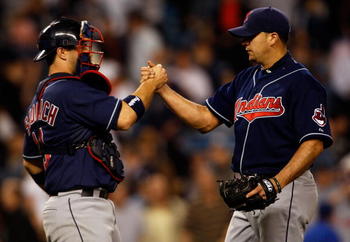 Noteworthy numbers: 3.25 ERA, 371 games, 9.0 K/9
In the frequent event that the Indians' bullpen seemed unstable enough to give off radiation, Betancourt's talent remained stoic.
Closer: Bob Wickman (2001-06)
Noteworthy numbers: 3.23 ERA, 139 saves, 255 games
A late-inning lead was safe with this husky hurler, but Wickman would undoubtedly allow a base runner or two along the way.
Pinch-Hitter: Ellis Burks (2001-03)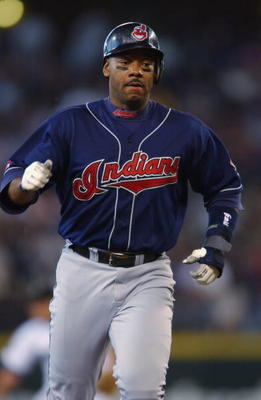 Noteworthy numbers: 66 HR, .520 SLG, .885 OPS
Burks provided a bat and a batboy (his son) in his three years with the Tribe.
Backup Catcher: Kelly Shoppach (2006-09)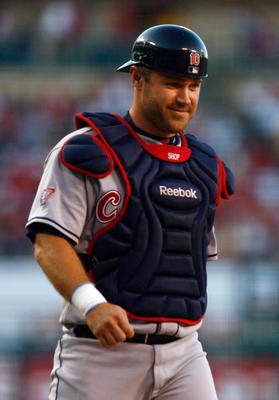 Noteworthy numbers: 43 HR, 141 RBI, .456 SLG
Shoppach displayed terrific power replacing an injury-riddled Victor Martinez in 2008.
Backup Infielder: Asdrubal Cabrera (2007-09)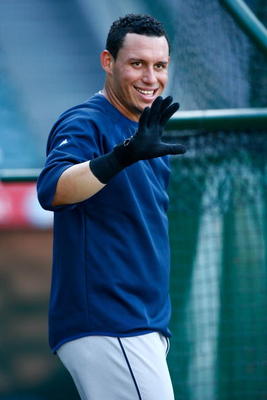 Noteworthy numbers: .287 BA, .355 OBP, 159 runs
With versatility. good speed, and an improving bat, Cabrera has quietly established himself as a legitimate big league infielder.
Fourth Outfielder: Coco Crisp (2002-05)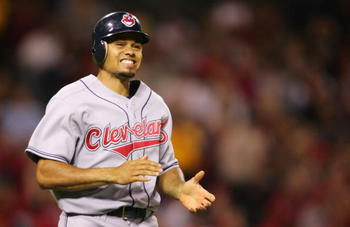 Noteworthy numbers: .287 BA, 235 runs, 10.7 average UZR/150
While he never quite developed into the offensive threat the Indians imagined, Crisp displayed great speed and defense in his four years in Cleveland.
Utility Man: Russell Branyan (2000-02)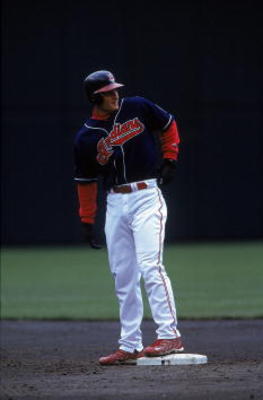 Noteworthy numbers: 44 HR, 109 RBI, .445 SLG
Branyan didn't get much playing time in Cleveland, but he certainly made an impression by playing all over the diamond and hitting home runs so long that they made the other team's fans cheer.
Keep Reading

Cleveland Indians: Like this team?