2010 Winter Olympics: The Hottest Gretchen Bleiler Pics on the Internet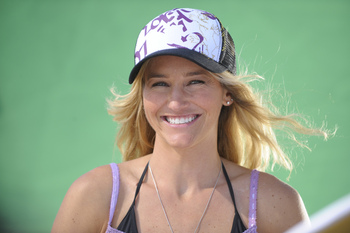 With the 2010 Winter Olympics right around the corner, I'll be spotlighting certain athletes that you need to have your eye on. And I mean really have your eye on them, these ladies are as hot as they are good at what they do.
First off, we'll be taking a look at snowboarder Gretchen Bleiler. A silver medalist in the last Winter Olympics in the halfpipe, she is considered one of the favorites for America this year.
Click ahead to see more of the halfpipe hottie.
The FHM Shoot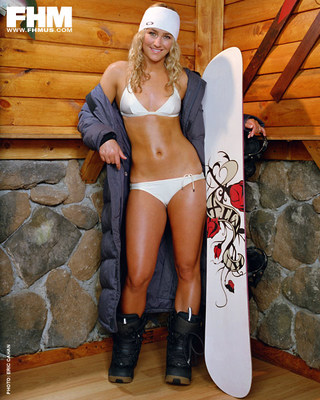 Who knew that a photoshoot with FHM before the last Winter Olympics would prove to be the thing that stuck with her the longest. People don't remember her silver medal nearly as much as they do her white bikini.
Million Dollar Smile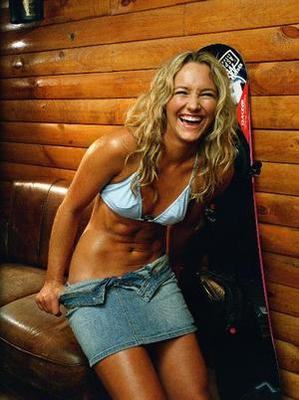 Part of Bleiler's charm is that she's not your typical model. She's not tall (only 5'5") and doesn't have that classic look. But what she does have is a great personality, a great body, and a million dollar smile that lights up her face.
Badonkadonk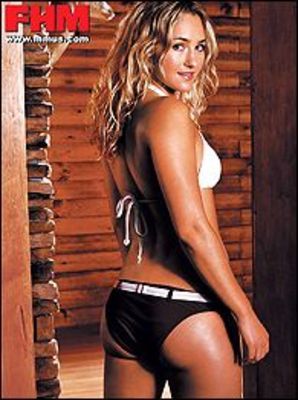 Some may view her as the girl next door of the snowboarding world, but it's hard to keep that image when you look this good in a bikini. That has a tendency to be a little bit intimidating.
Gretchen Loves Her Some Cherries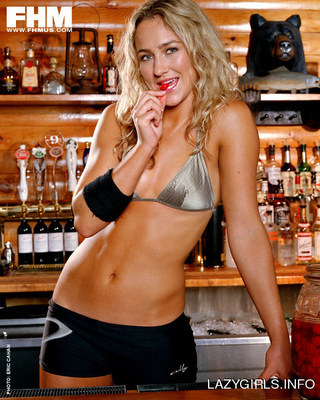 Here she is seductively taking a bite of a cherry. It's not hard to see why this photo shoot literally shot her into fame. Successful + Sexy = Marketing gold.
More White Bikinis
For someone who spends so much time in the snow, she certainly does wear a bikini often. And you can totally see the logic behind her wardrobe.
"She snowboards...snow is white...how about a white bikini? That's genius!"
Catching A Glare From Too Much Hotness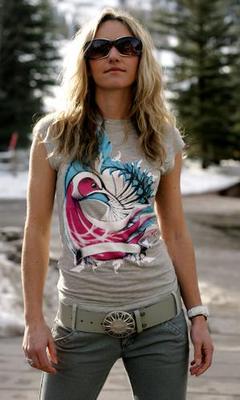 Here is Gretchen, finally in some clothes, rocking some skinny jeans, a designer shirt, and some killer shades. She definitely seems like the type of laid back tomboy chick that you could hang out with, although you'd still have a giant crush on her.
Silver Is Her Color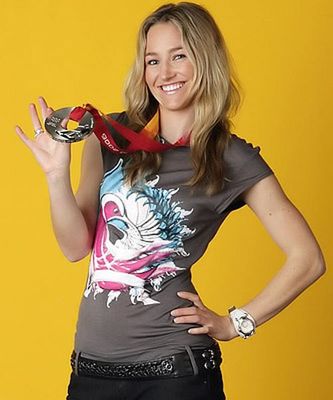 Just in case you forgot, Bleiler is indeed an Olympic silver medalist and was at the tender age of 24. When I was 24, I was still just figuring out how to iron my own shirts. I'd say she had me beat there.
Oggle The Goggles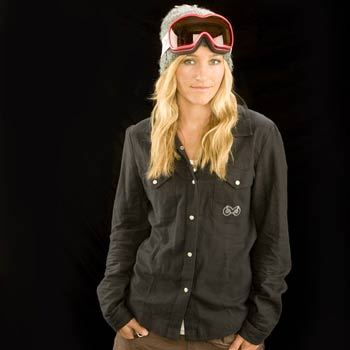 I don't get how ski goggles can be a sexy accessory, but somehow Bleiler pulls it off beautifully. The shirt has a very tomboyish feel to it, but she still comes across as hot. I'm starting to get really pissed off that she's already married.
Dress For Success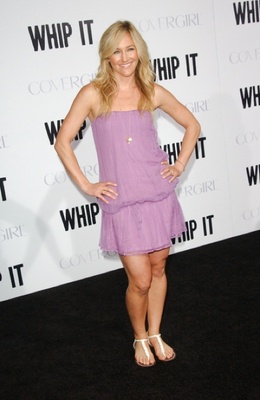 And then just to prove that she can rock a dress like a lady, she showed up to the Whip It premiere rocking that sexy purple number. She showed that she'll not only whip you on the halfpipe, but she'll make you drool over her at the after party.
Skyrockets In Flight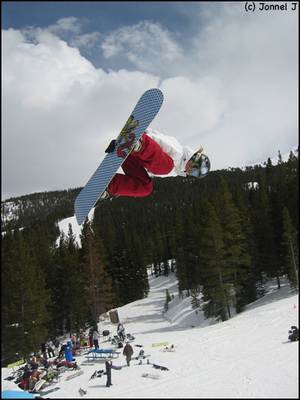 Did I mention that Gretchen Bleiler is a world-class snowboarder? I'm almost positive I mentioned that in all this. As hot as she is, she's a helluva athlete.
I said these are the hottest pictures and this is one of them. Something about seeing a woman sky like that gets me all twitterpated.
Keep Reading