Seattle Seahawks' New Coaching Staff Under Pete Carroll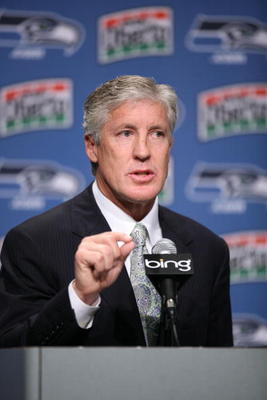 Pete Carroll returns to the NFL after a decade of dominance at USC, where he led the Trojans to two National Championships and seven straight PAC-10 titles.
When introduced as Seahawks Head Coach and Executive Vice President on Jan. 12, Carroll promised his new team would "compete like crazy," because the "NFL is the most competitive world you can be in."
On Monday, Carroll's staff will assemble for its first team meeting, according to Danny O'Neil of the Seattle Times. Four members of the contingent–Offensive Coordinator Jeremy Bates, Linebackers Coach Ken Norton Jr., Special Teams Coach Brian Schneider and Strength and Conditioning Coach Chris Carlisle–previously worked under Carroll at USC.
Carroll also retained two coaches from former coach Jim Mora's staff: Defensive Coordinator Gus Bradley and Defensive Line Coach Dan Quinn.
Other members of the new regime include: Offensive Line coach Alex Gibbs, Defensive Backs Coach Jerry Gray, Quarterbacks Coach Jedd Fisch, Tight Ends Coach Pat McPherson, Running Backs Coach Sherman Smith and Wide Receivers Coach Kippy Brown.
Last week, at the Senior Bowl in Mobile (AL.), Carroll said he is excited about the staff he put together. Below is a slideshow of the 2010 Seahawks Coaching Staff.
Seahawks Offensive Coordinator Jeremy Bates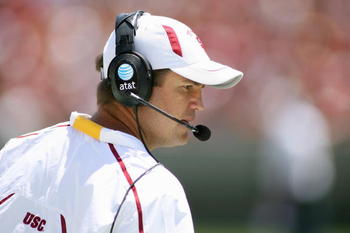 Last year, Bates served in the same position at USC under Carroll. The 33-year-old reportedly was also courted by the Chicago Bears before deciding to come to Seattle.
In the past several years, he has served as an offensive assistant with the Broncos, Jets and Buccaneers.
Though Bates is widely regarded for his creative passing schemes, USC ranked 54th in passing last year. Trojans starting QB Matt Barkley did miss several games to injury.
Seahawks Quarterbacks Coach Jedd Fisch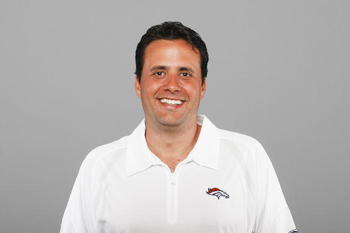 While with the Ravens from 2004-2007, Fisch, 33, spent time coaching both the quarterbacks and wide receivers. A year later, Fisch served as the wide receivers coach for the Broncos.
Fisch spent the previous season at the University of Minnesota as the Golden Gophers' offensive coordinator. Minnesota ranked 109th in Division 1A in total offense during the 2009 season.
Seahawks Offensive Line Coach Alex Gibbs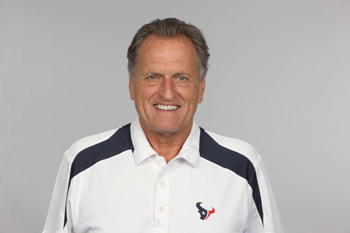 Of all the coaches joining Carroll's staff, the signing of Gibbs may be the biggest coup.
Gibbs, 68, has more than 25 years of coaching experience in the NFL and is known in league circles as the "godfather of the zone-blocking scheme," according to Clare Farnsworth of Seahawks.com.
In 2009, the Texans offensive line ranked fifth-best in the league in sacks allowed with 25.
Seahawks Tight Ends Coach Pat McPherson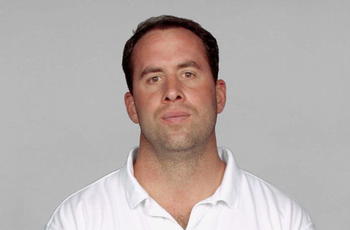 Like several other members of Carroll's staff, McPherson has spent time with the Broncos, serving as the team's tight end coach from 2007-2008.
McPherson also has local ties to the Seattle-area. He spent four years as the defensive coordinator at Bellarmine Prep in the late 1990s.
Seahawks Defensive Coordinator Gus Bradley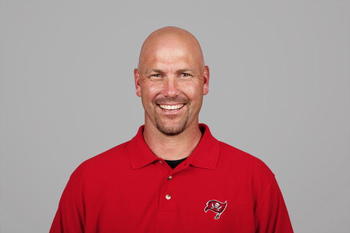 One of two members of Jim Mora's coaching staff retained by Carroll.
Bradley and Carroll are both disciples of Monte Kiffin and will likely continue to run a defense based on "Tampa-2" principles.
Bradley's Seahawks defense ranked 24th in total defense in 2009.
Seahawks Linebackers Coach Ken Norton Jr.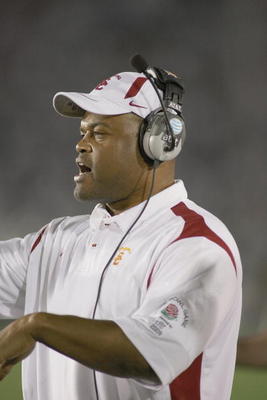 No coach on the Seahawks' staff is more familiar with Carroll's tendencies than Norton Jr., who had spent the last six seasons as linebackers coach at USC before leaving for the Seahawks.
Seattle LB Lofa Tatupu received All-American honors while playing under Norton Jr. in 2004.
Seahawks Defensive Line Coach Dan Quinn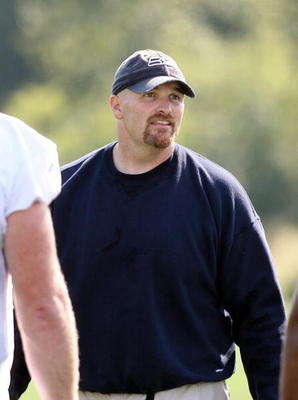 The second of two holdovers from Coach Mora's staff, Carroll will likely be impressed by Quinn's energy and passion.
The defensive line coach frequently ran sprints up a hill at the team's practice facility and engaged in hand-to-hand martial arts with Seahawks' defensive linemen during warm-ups.
The Seahawks, though, struggled to pressure the quarterback in 2009 tying for 26th in the league in sacks.
Seahawks Defensive Backs Coach Jerry Gray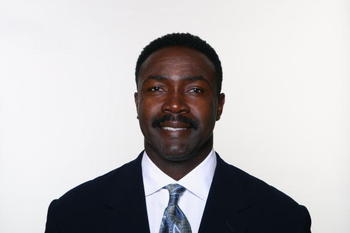 The Seahawks hope to improve their 30th-ranked pass defense under the former Pro Bowl cornerback. Gray spent nine years in the league as a player with the Rams, Oilers and Buccaneers.
Since breaking into the coaching ranks in 1995, Gray has coached defenses with the Bills, Titans, Redskins, and at Southern Methodist University.
Seahawks Running Backs Coach Sherman Smith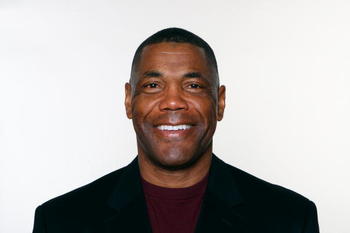 Sherman Smith was the first offensive player drafted by the Seahawks in their 1976 expansion season. Smith gained 3,429 yards and 28 touchdowns in his seven years with his team.
The former running back previously spent the past two seasons as offensive coordinator with the Redskins.
Seahawks Wide Receivers Coach Kippy Brown
Kippy Brown has more than 30 years experience as a running backs and wide receivers coach in the NFL.
He has previously served as a wide receivers coach with the Texans and Lions. Brown spent the 2009 season as wide receivers coach at the University of Tennessee.
The Volunteers ranked 46th in Division 1-A in passing during the year.
Seahawks Special Teams Coach Brian Schneider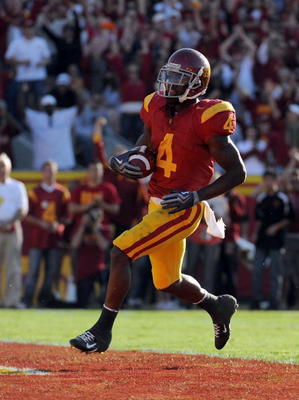 In Schneider's only season at USC last year, the Trojans ranked ninth nationally in punt returns and 34th in net punting.
The team struggled with kickoff returns, though, ranking 111th. He also coached Special Teams at UCLA, Colorado State, Iowa State and with the Raiders.
Keep Reading

Seattle Seahawks: Like this team?