NFL '09 Draft Recap: Chicago Bears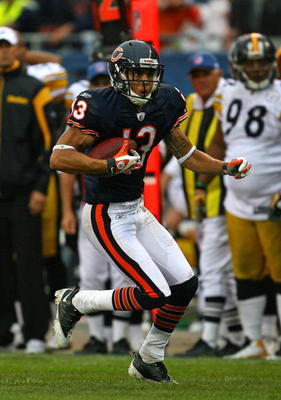 The NFL Draft is getting pretty close, so I decided I should review last year's Bears Draft.
This was a pretty disappointing year with all the high expectations we had on this team (and Jay Cutler) and some blame could go to the poor draft class we had.
I will evaluate how they help the team, affected it and in which round they were drafted.
Hope you enjoy it and please comment.
3rd Round: Jarron Gilbert DE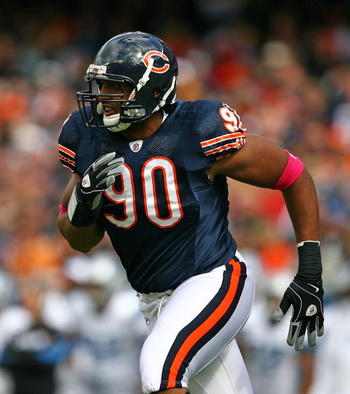 Jarron was the first player selected by the bears because they had traded their first 2 picks, he was better known for jumping out of a pool in youtube video hit. The Bears had issues on the D-Line, DB and Receivers so they decided the best player to get at that point was Gilbert.
Jarron played 4 games the whole season and had only 1 tackle against the Detroit Lions in the last week and he never did much to impress the Bears.
They had to trade during mid-season for Gaines Adams (who sadly passed away) to fill the void Jarron Gilbert was supposed to take.
3rd Round: Juaquin Iglesias WR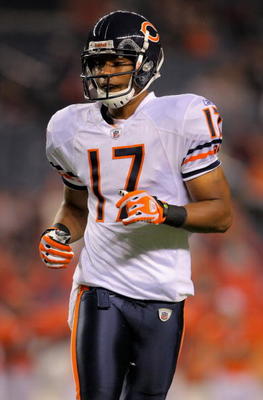 Iglesias was supposed to compete for the third spot in the depth chart with Rashied Davis, he had a solid preseason but not enough for the coaches.
He only played in one game with zero catches against the Detroit Lions.
4rd Round: D.J. Moore CB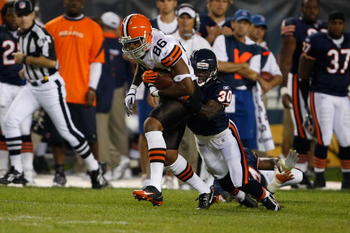 He was one of the top underclassman and was called an athletic wonder by some. He was a great pick up in such a low round last year.
Still he only played 3 games and didn't do much.
4rd Round: Henry Melton DE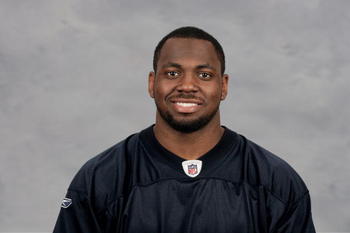 Henry Melton was drafted to help add some depth to the D-Line, and had such a good offseason that he signed a four-year deal with Bears.

Melton didn't translate his play during the regular season and didn't play a single game.
5th Round: Marcus Freeman LB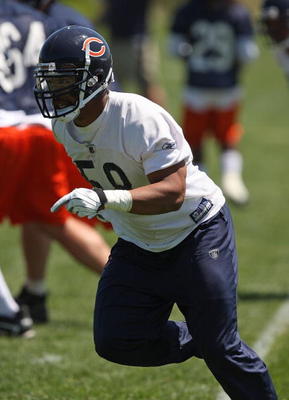 The linebacker played good in the preseason but was cut right before the regular season.
Marcus then was part of the Bills practice squad before being cut in October.
Finally he ended up in Houston who signed him on November.
5th Round: Johnny Knox WR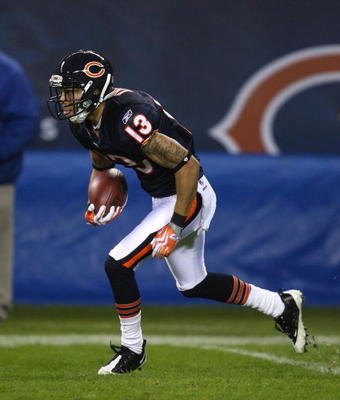 Knox was drafted out of the small school Abilene Christian but he was one of hugest acquisition from the Bears in the offseason.
Johnny Knox played all but one game the whole regular season. He had 45 receptions for 527 yards and five touchdowns, but had the biggest impact on special teams. He recorded 927 returned yards and one of those went back for a 104 yards-touchdown.
Knox was named a second alternative for the Pro Bowl but after Percy Harvin withdrew he was added to the NFC roster.
6th Round: Al Afalava S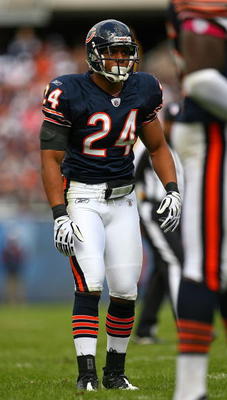 Al was picked up by the Bears to help the team on passing defense and what they got was their starter for the season.
He could be arguably the best draftee by the Bears last year. Afalava recorded 53 tackles, 2 sacks and one forced fumble.
This was such a great pick, because they got him in thee 6th round.
7th Round: Lance Louis OL/TE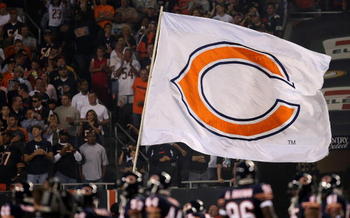 (Sorry b/r didn't have any pictures of Lance Louis)
Lance was taken in the 7th Round as a "project pick" and barely made the 53 man-roster. During the offseason he first was changed from OL to TE but after the Bears signed Michael Gaines he was changed back to OL.
Lance had some off-the-field issues and never played a game.
7th Round: Derek Kinder WR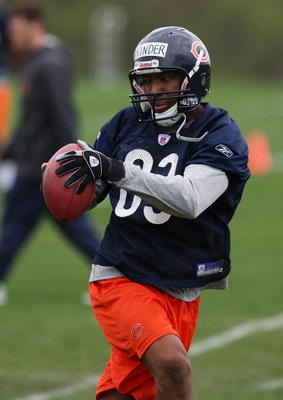 Derek Kinder was cut and signed to the practice squad.
Draft Grade: D+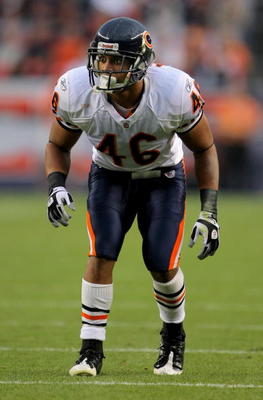 Out of 9 players they only got two players that made some kind of impact on the field (and to at least get a C- you need at least three.) but one became a starter and the other a pro bowler so it wasn't all lost.
This year's scenario is pretty similar so let's hope the Bears front-office make better decisions this Draft.
Keep Reading

Chicago Bears: Like this team?