10 Biggest Underachievers in Toronto Maple Leafs History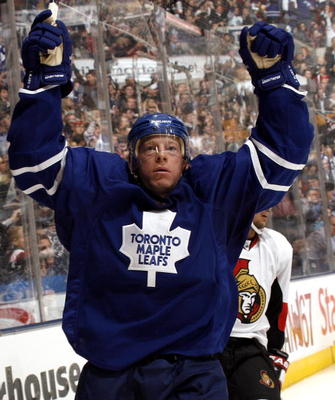 The often-maligned organization known as the Toronto Maple Leafs has had it's share of glory over the years.

Having won no fewer than 13 Stanley Cups, and five division championships, this once-proud franchise and cornerstone of the NHL, is beginning to resemble the after effects of a Patrice Cormier cheap shot.
Over the years of course, there have been many storied personalities who have donned the Blue and White in some way, shape, or form. From off the wall owners to ' truculent ' GM's and star players, we've seen them all.
Here, for your viewing pleasure, are ten of the most under achieving people in Leafs lore.
Jason Blake was almost a sure fire top three candidate for this list, I decided to omit him at this time out of respect for the utter surprise he must have felt at being dealt today.
I'm almost certain that my list will not be the same as yours; I can't think of them all.
I challenge you all to beat my No. 1 !
10. The Entire 2009-10 Roster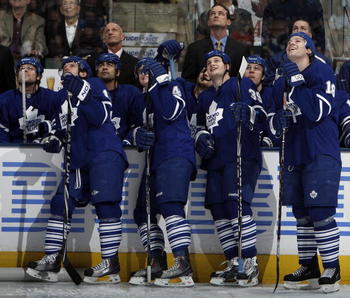 We have all followed this team. This is a team that according to Brian Burke, was to at least compete for a playoff position.
While the scoring has been 'decent,' the goal tending and the penalty kill have been well below average on most nights.
The coaching, though good enough to guide the team out of one of the worst starts in NHL history, has not been good enough to create any kind of a consistently good on-ice product.
9. Phil "The King of Toronto" Kessel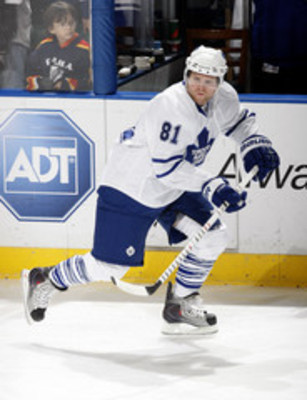 Brian Burke and the Toronto Maple Leafs paid a hefty price to acquire the services of up and coming super star Phil Kessel.
While many a follower of the team were to say the least, dismayed at the cost, most of the 'real' fans, (not the bandwagon jumpers ) understood then that the price, although a gamble, was reasonable.
Kessel first got to the Big Smoke and had an immediate impact, almost overnight it seemed, catching up with the team leader in points, Tomas Kaberle.
Kaberle still holds the team lead in points, and Kessel has all but faded into obscurity along with periodic line mate, Jason Blake.
8. Sergei Berezin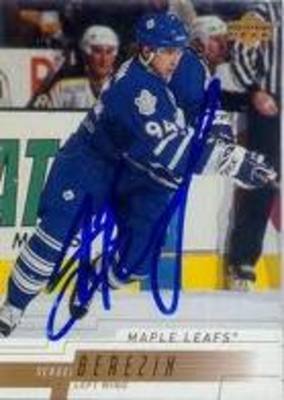 Sergei Berezin was drafted in the 10th round of the 1994 draft by the Leafs, and only played six seasons in the NHL with four different teams.
Berezin had great hands and when he wanted to, could deke the pants off of just about anyone.
Even though he was drafted 256th overall, he had many a Leafs fan thinking that the Leafs had really found a big big diamond in the rough.
He never quite fulfilled the expectations of Leafs fans, and was dealt to Pheonix after the 2000-2001 season.
During the 2001-2002 season where he split time between Phoenix and Montreal, he scored the franchise's 10,000th home-ice goal.
Berezin had a career year in the '88-'89 season with 37 goals in 76 games, and though he was often viewed as a puck hog, he finished his short lived NHL career with 160 goals and 126 assists in 502 appearances.
7. Shayne Corson
Corson came to the Leafs in 2000-2001 and collected 74 points in 197 appearances. Very much a 'smack mouth' style of player, we as Leafs fans often enjoyed the grit and determination he brought to the team.
Never much of a goal scorer (career high was 31 in 1998-99 with Montreal), he was nonetheless always viewed as a good player who could explode offensively at any moment.
Part of the 'Bay Street Bully' line with Darcey Tucker and Gary Roberts, brought Corson the most success he would enjoy as a Leafs before he succumbed to a series of panic attacks and retired in the middle of the 2003-04 post season.
6. Larry Tanenbaum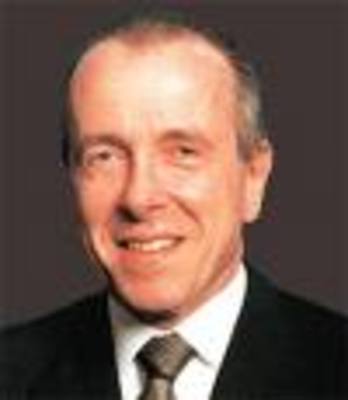 While Larry Tanenbaum's list of positions and history really are too lengthy and complicated to get into here, let's say that he is a minority owner of the Toronto Maple Leafs.
Tanenbaum is very passionate about this team and understands the importance of being a hockey owner.
He also understands the importance of a team having a single owner who doesn't have to answer to a board and play politics when running a hockey team.
The 'Teachers' are on record as saying that everything is always for sale, Larry Tanenbaum, who currently owns the second largest piece of the team, is waiting for the day he can write that cheque.
But thus far has failed, hence the reason for his place on this list.
4. Ron Ellis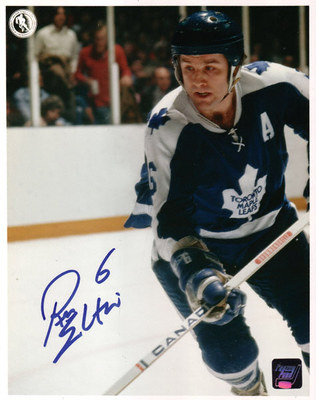 Ron Ellis played his entire professional career with Toronto. 1960-64 with the Toronto Marlboros ,1964-1981 with the Maple Leafs.
Though a winner of both the Memorial Cup and the Stanley Cup, Ellis never surpassed his career-high of 61 points in 1974-75.
When Punch Imlach was hired to run the team for the 1979-80 season, essentially forced the veteran to right winger to either retire or be sent down to the minors and was quoted as saying that the underachieving Ellis wasn't worth the money he was making.
3. Bryan McCabe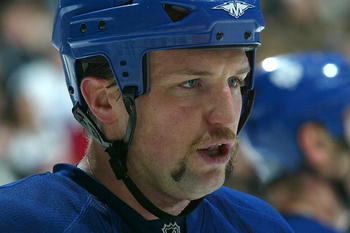 The current captain of the Florida Panthers, was drafted 40th over all in 1993 by the New York Islanders.
McCabe was always an offensive minded defense man tallying 457 points in 986 NHL games to date.
He is on this list because he was also a good defensive defenseman until the obstruction rules came out and he was unable to recover in a new, more free flowing style of game.
Pre-obstruction, McCabe along with partner Brian Leetch employed a very effective 'corkscrew' maneuver that went along well with a vicious hip check.
With the departure of Leetch, and the new obstruction rules in place, McCabes over all game never recovered and was eventually traded to the Panthers in exchange for Mike Van Ryn.
2. Frank Mahovlich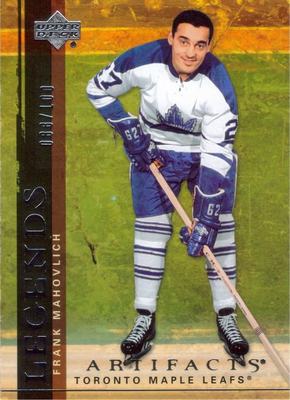 "The Big M" Frank Mahovlich played on six Stanley Cup teams, won the Calder Trophy as Rookie of the Year and scored 1,103 points in 1,181 career NHL Games.
So, I'll bet you are asking yourself, why is he on this list?
To tell you the truth, I'm not entirely sure. All I can say is this, while doing research for this piece, I spoke to several 'seasoned' Toronto Maple Leafs fans and inquired about the topic.
Mahovlich's name came up frequently and when asked why the answer was simple. He was always so out of shape; if he had been in good shape his whole career, he would have been one of the greatest of all time.
I can neither qualify, nor dismiss this notion, I never saw him play, but I trust the people who did.
# 1 The Teachers Pension Fund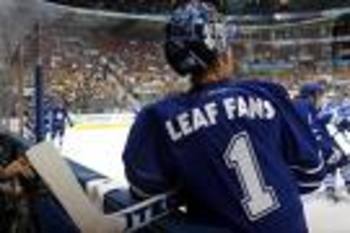 Do I really have to explain this one?
The Teachers Pension Fund is widely regarded as the single-most hated ownership group in pro sports.
They are mistakenly viewed as a meddlesome bunch of stuffed shirts who don't care about hockey as long as the cash keeps rolling in.
While the mandate is in fact to generate income, to assume that the don't care about the team is not only wrong, it's ludicrous.
The Pension fund owned the team pre-lock out (in other words, pre-cap) and pretty much spent what ever was asked for buy the GM at the time.
Having said all of that, for all of the money it has made, it has yet to bring even a sniff of a championship to Toronto, for that alone, they earn the right to be called the biggest under achievers in Toronto Maple Leafs franchise history!
Keep Reading

Toronto Maple Leafs: Like this team?