New Jersey Devils: Top Five Captains in Devils History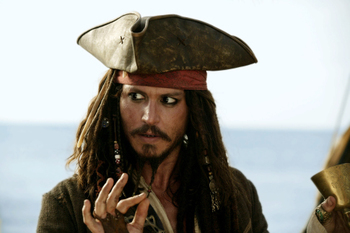 As the Devils continue their 28th season of existence, it's hard to imagine they've only had eight captains in their illustrious, yet generally short, lifespan, especially with how players come and go from teams and cities these days.
This slide show is meant to highlight the top five of those eight captains, but that's not to take away from the three that will be left off.
All eight names have been common-speak around the closely knit Devils community for years. While many of you will probably be able to predict who is going to be No. 1 on this list, two-five are definitely up for debate.
Don't be afraid to argue with me in the comments section! I'm always up for a sports debate (just try and keep it respectful).
No. 5—Jamie Langenbrunner (2007-Present)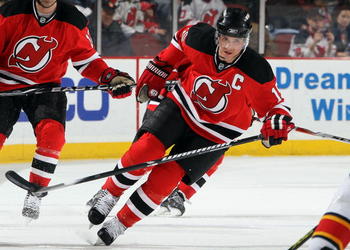 The current captain of the Devils is our No. 5 captain all-time in Devils history, and starts off the countdown.
Acquired in a trade with Dallas to land Joe Nieuwendyk in 2002, Jamie has been a Devil for an almost unbelievable eight years already.
(Seriously, think about that. I remember quite vividly the day that we landed Langenbrunner and Nieuwendyk, and it's quickly becoming almost a decade ago).
When Jamie was named captain before the 2007-08 season, reactions were mixed amongst the Devils faithful regarding whether or not this was the right move.
Jamie seems to be fitting nicely into the role of captain, and the only reason he's this low on the list is because the team hasn't had any extreme success under him.
One Cup and he'll probably skyrocket up to No. 2.
No. 4—Don Lever (1982-1984)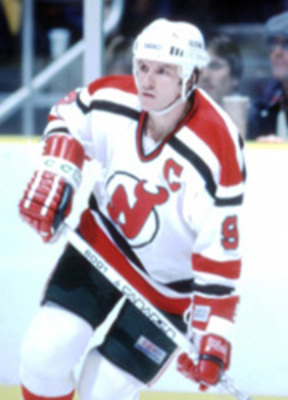 The first captain in New Jersey history makes the No. 4 slot.
He's responsible for scoring the first goal in New Jersey Devils history, and had a few semi-productive seasons for the Devils, adding up to 47 goals and 57 assists in three campaigns.
He was mostly remembered as a penalty killer/power play threat during his time here, where you could make an argument he was the first real "star" for the Devils organization.
One of the few bright spots on a early Devils team that was anything but bright as a whole.
No. 3—Bruce Driver (1991-1992)
A member of the 1995 Stanley Cup team, Bruce Driver is the No. 3 captain in Devils history.
While he was only the captain for a couple of years, he was a Devil for 12.
He was a feared power-play quarterback and slotted many of his goals on the man advantage.
Few will argue that Driver's best characteristic was his natural ability to lead. Today, he coaches the Morristown-Beard girls' ice hockey team, continuing to lead and mentor hockey players.
In his dozen years as a Devil, he compiled 83 goals and 316 assists before leaving to the New York Rangers (Seriously, Bruce? You're lucky you still make this list after that!).
No. 2—Kirk Muller (1987-1991)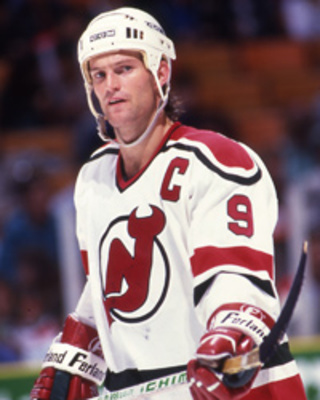 The most offensively-feared captain in Devils history makes No. 2 on the list.
In his first full season as Devils captain, Jersey's Team made the playoffs for the first time in franchise history, immediately making Muller a Jersey hero.
He took the captaincy in stride, scoring a career-high 37 goals in 87-88, his first full year as captain. I suspect Muller will not be the last No. 9 to wear the "C" (Hmmm....).
Muller collected 185 goals and 335 assists in his time as a Devil, teaming up with John MacLean as a deadly one-two punch.
No. 1—Scott Stevens (1992-2004)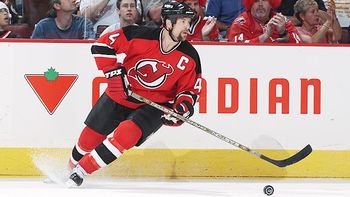 Was this really even up for discussion? The longest tenured Devils captain (12 years) is the No. 1 captain in Devils history. Hands down.
What people don't remember is he was actually pretty good offensively for a defenseman (196 goals and 712 assists! He didn't just hit people!).
But honestly, he should have been known as Cap'n Crunch for the way he demolished people out on the ice (I made that one up myself, as far as I know. I could've made $ off that.)
From Paul Kariya to Eric Lindros. The list of players that Stevens introduced to the ice surfaces at arenas around the country almost seems never ending.
Moving on, Stevens was captaining all three Devils squads that won Stanley Cups.
The Devils will most likely never again be fortunate enough to have a captain with the amount of fire and leadership skills that Stevens had.
But that's alright in a sense, because it just further cements Stevens as a Devils legend.
Keep Reading

New Jersey Devils: Like this team?